Zante Beaches

Laganas Reviews
---
Zakynthos Guide
---
Local Directory
---
WalkAbout

Street View Style Tours
---
Zante Maps
---
Laganas Taxis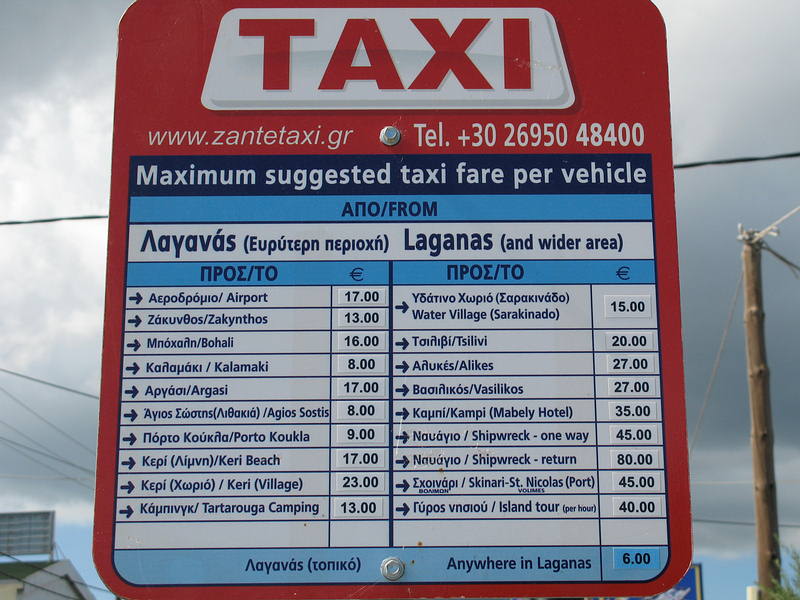 ---
Laganas Buses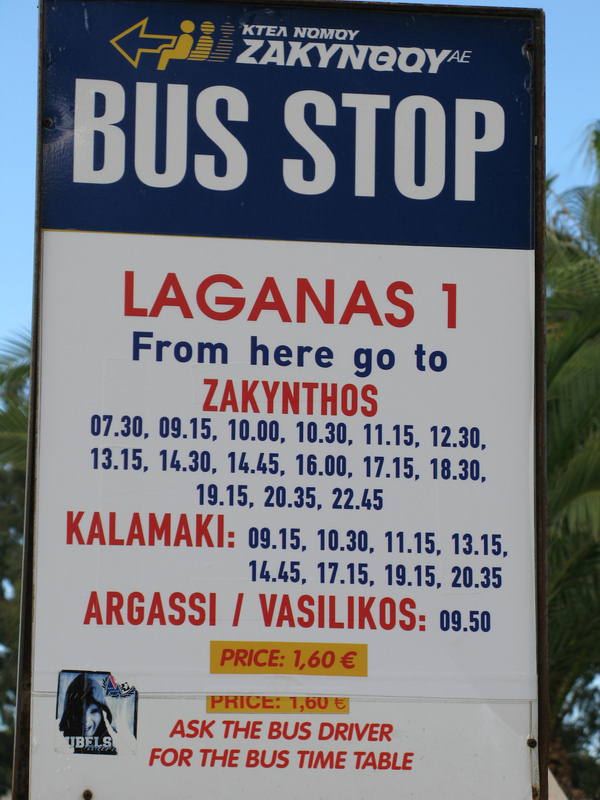 ---

+ Enlarge Map
Baywatch Beach Bar

(Bars in Laganas)

10/10
Barbara P

hi to everyone at baywatch thanks for a fantastic time and thanks freddie for the pints of gin and tonic you gave me keep up the good work and hope you still be there when we come back again next year we are coming out for my daughters wedding so hopefully we will see you then say thanks to amy for the lovely special pizza which we had nearly everyday if it hadnt been for that then i probably would have starved. we got some great pics of our all of you i would send you some copies for your wall but dont know where to send them, .tanya and freddie you are a really lovely couple you both made us feel really welcome you have the best bar on the island in our opinionwe really didnt want to come back to rainy old england but need to save our pennies to come back and see you both again for now take care, love kevin and barbara. sept 5th 2008
Big D

its all about the staff.
Kirsti P

got back from zante last night...had a fantastic time! went to baywatch foam party...was pretty good but was held in sabotage club as baywatch had been temporarily shut down.

free bar was great.......plus free shots from sexy staff - even better!

was good night until some t**ts decided to start pushing people over in the foam, not really a great idea as glass was all over the floor!

was really good and worth the money....... lots of eye candy for blokes and girls! mitch easily being the hottest member of staff there!
Kirsty

Just got bk from zante! Went to the Baywatch beach party n it was well worth the money. it hada wikid atmosphere n u get well pissed! Uv gota go or uv missed out big tym!!! xx
Kim

hi there

if u go to zante and some guys on a scooter stop and speak to you about this party you gotta get tickets

it is a fantastic night. great music.... top food, get drunk and quality guys to check out... esp my sexy little australian monk.... had a great night so thank you.

plus you meet alot of top notch people there and have a good laugh...

enjoy yourselves

Kim and Zena from Blackpool x
Leah M

I must say we got duped by this beach party -35 euros - we stayed for one drink, not impressed. Free drinks - watered down cocktails and gross limited lager on offer.

Do yourself a favour and spend the 35 euros on proper beer in the other bars.
Cheryl H

What can i say a fab place...We loved the beach party so much, we went again the following week... There is great food, free drinks, shot from the bottle straight down your neck (sorry you didnt nab me guys), and loads off naughty games, the wet t-shirt comp was the best...lol...And not forgetting the great music..

The bar staff during the day are great, you can have a beer, a burger and stare out at the sea, or at our sexy tab=nya behind the bar...(shes taken though guys) ... Am gonna miss jared and alex you guys are fab...

Fab memories...
Benny B

We were there on the 1st week of the summer season.This was the highlight of our holiday. We're coming back in August and we'll be there everyday again.Thanks Pamela, Hobie, Mitch. There's your dinner. Get your baps out. Party Boy. You'll not be forgotton.
Rachelle X

hey, I understand why the club was shut down.. a shame it re-openned..

dont waste your money going there... there are many other places that are more worth your money.. have a nice time in laganas though, the island and people are great..
Dj S

What can i say other than the best party on the Island. I Dj'd from the start til the end and had a mad time doing it!

If u visit Laganas and don't have the balls to go because of what the press wrote then your never gona realise what u missed out on. Big Shout 2 freddy dan & all staff. see you this year for some seedy anticks!
Zante G

hey oli n dan! 7 of us (michaela, mary, rose, chanel, fay, holly n helen) goin the 11th 4 2 weeks!! we went last yr n LOVED IT so ure in 4 an amazin time!! c u out there maybe! x x x x
Oli N

Headin out to zante 17 august for two weeks ne people headin out ther the same time its are first time wats it like out ther ? ol n dan
Dunc

worked out in laganas all summer and took 3 of my friends when they came out on holiday on one of the baywatch parties...fantastic, food was decent, booze was endless, music was pumping and the atmosphere was great, tanya and fred who run the place are good guys aswell

if your down the beach in the daytime next year you'll probably catch me drinking in the sun there

dunc
Candy B
ABI THANKS FOR MAKING ME GO NEARLY NAKED......ONLY JOKING MATE I LOVED EVERY MINUTE OF IT, HOPE YOUR STILL ENJOYING YOUR JOB.

THINK I GOT A BIT CARRIED AWAY ON THE GAMES, CONGRATULATIONS TO MY MATE TANYA WHO WON WET T-SHIRT COMP: I GOT SOME AMAZING PICTURES OF ME DOIN SOMETHING JUBIOUS WITH A CRUNCHIE!!

ITS A MUST DO AND YES THE PARTY'S ARE AS MAD AS THERE MAD OUT TO BE..

5TH AUGUST IS WHEN WE

WENT I THINK?

Lou N

Went to the baywatch beach party on the 25th Aug at Black n White. It was one of the best nites ever. Especially when we got covered head to toe in foam, rite laugh!!! Two Australian guys sold us our tickets (Dan and Dan), well what can we say!!! Both really sweet and a good laugh, but the big Dan was completely and utterly GORGEOUS!!!! Big blue eyes and a gorgeous smile - BUT HAS A GIRLFRIEND (apparently). If any of you go though, look out for him, he'l prob be on the door taking tickets, you'l become hooked on him. We did - How sad are we!!!!!!!!!!!!!!!!!!!!! Ha Ha!
John G

best bar on the island by far- had a great time!!!! if anyone was there on SUN JULY 24TH get in touch, especially if your the 3 girls from lecister who were number 2,3 and 4 in the wet tshirt comp...we had a laugh on a pedalo a few days before when the crazy greek guy went mental at us ha ha anyway be good to hear from anyone else who was there
Fredrik A
can i have one flaming angel please.............................
thats the drink thats gonna knock u on your ass....

No N

baywatch is back open has been for about a week now.
Chris H
Hi everybody!

Does anybody have pictures from the oral exchange party?

*lol*

Would like to see some of them!

bosefan2000@yahoo.de
Stacey D

loved this place and i cant believe that it has been shut down i am soooooo gutted wot i brilliant night cudnt stand by the end of it

anyone there on the 24th july? xx
Jo

does anyone no when the baywatch bar is likely to reopen? or is it gonna be closed for the rest of the season.?
Sofia W

the club was f**kin' great!!!
Kirsty J

The Baywatch Beach party was the best night i had in Laganas! it was great all you could drink and eat for 30 Euros! wow!

Found out since i got back that it has been closed down by the greek government! Gutted because it is an amazing night!
Laura
Fantastic! 30 euros - bbq and 3 hour open bar
so good went twice!!!

Jennifer

BESTEST PARTY OF THE HOLIDAY

Completely free bar after you buy your ticket! Great music and great fun!!!
| | |
| --- | --- |
| Search for Baywatch Beach Bar in all of JustZante & the Messageboard | |
More Bars in Laganas...

4 Play Bar | Amigos | Argo Bar | Aussies | Bar Code | Bar Fantasy | Baywatch Beach Bar | BJs | C-Lounge | Cafe Del Mar | Captain Morgan | Central Bar | Cheeky Tikis | Cherry Bay | Chevys Bar | Chicago Bar | Cite Club | Cocktails and Dreams | Cool Peppers | Cream Bar | Cubaneros | Driftwood Beach Bar | Enzo Bar | Escape Club | First Stop | Fishery Inn Pub | Friends | Friends | G Spot | Ghetto Bar | Glamour | Havana Beach Club | Hawaiian Club | Hot Lips | Kamikaze Bar | Legends Bar | Linekers | Loca Bar | Lush Bar | Mad Bar | Maggie Maes | Mambo | Medousa | Mojito | Moulin Rouge | Must Sports Bar | Navagio Bar | Nikos Cocktails | Ocean Inn | Pauls at Last | Plus Club | Pure Beach Club | Relax Bar | Rescue Club | River Bar | Sabotage | Sin City | Sizzle | Summertime Bar | Three Lions Bar | Vibes | Waikiki | Wild Coyote | Zeros | Zoo |