Zante Beaches

Laganas Reviews
---
Zakynthos Guide
---
Local Directory
---
WalkAbout

Street View Style Tours
---
Zante Maps
---
Laganas Taxis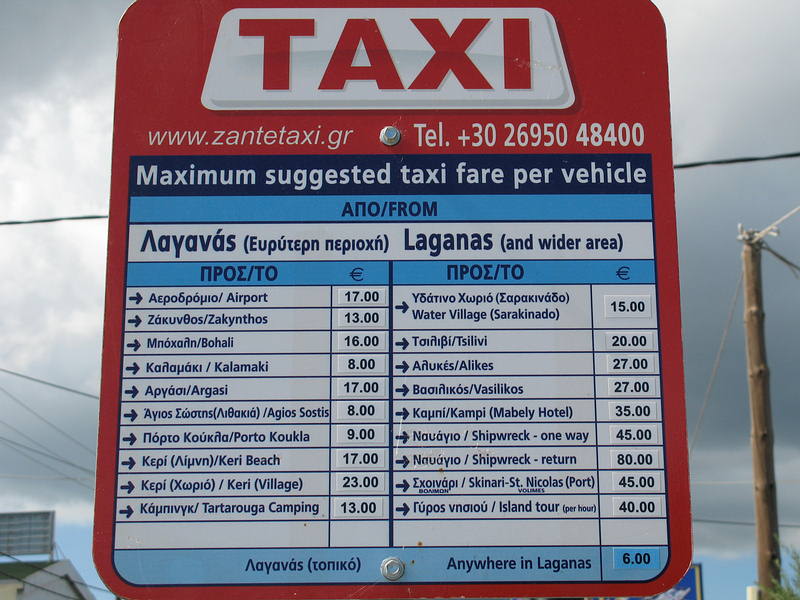 ---
Laganas Buses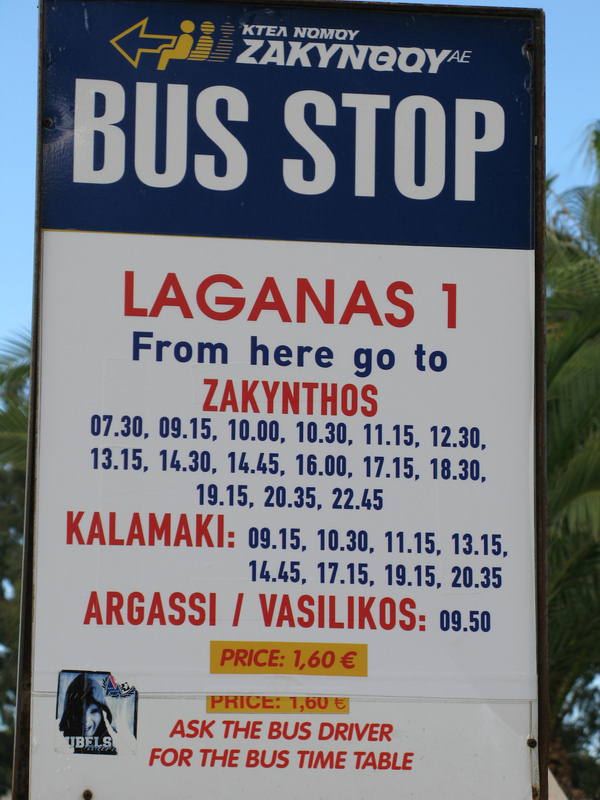 ---

+ Enlarge Map
Bar Code

(Bars in Laganas)

9/10
Sarah M
I Loved this bar, it was nice and the bartenders were really nice as well, they also sell sours and other english drinks here
10/10
Peter K

Best bar to start the night off in. Make the best tasting & coldest cocktails and before midnight you get 2 for €5 which is a good price considering the high quality of them. Fotis the owner was brilliant. Gave us some of the nicest slush puppy shots. If you go anyway in Laganas you have to go here
Jason

heyyyy good to hear from you and yes still at the same place and not long been back, was out there for a week from the 25th june. if you use facebook you can find barcode on there. Fortis is fine and there have been a few changes with the staff but its always a pleasure to go out there and see friends old and new. the bar is still as great as ever with all the hard work put in by the staff and family. See you all again soon.
10/10
Peter W
what a place still buzzing,

hope everyones good, the best bars on the strip.
9/10
Jodi L

Nice bar...nice comfy seating. Proper bar for chilling in afternoons. usually has comedy of some sort on the massive TVs, we ended up watching Lee Evens a few times. Has good cocktail menu, and is on the main strip so can just sit and people watch. Good games pubs toom has pool and an xbox....

Usually get a free shot with your drinks too...an ouzo n orange type thingy! Prob one of the more expensive bars on the strip but you're paying for the surroundings and facilities so only as you would expect
Jason

hope you got the magic things you wanted ok and happy christmass. will be nice to see you all again soon and still waiting for our invite.
Sarah D

This pub is really good, the atmosphere is amazing and the music is really good. It's funny when the police drive past and the bars turn their music off - gets annoying when there is a good tune on though.

The barstaff do their funky tricks with the glasses - stacking them up on their heads (bizzare)

Good place to go.

x
Jason

Why do i miss this place as soon as i get home

Fortis have some mail for you will send it out there as soon as i can.
9/10
Sandra B
Loved this place started off here every night !!!!!!

10/10
Denis S

Yiasou ksaderfe Denis, Tasoula , Fotis & Yianna ,see you in August of 2008 I will come with my Family so have the food and booze ready cuz we are going to rock the house down, cuz thats what being Canadian is all about!

ROCK ON DUDES!!!!!!!!
10/10
Stretch A
gotta be the best bar with the most amazing atmosphere fotis geordie nicole decca sarah carla paul and lydia are the best team i've seen working together outside of my own bars. without fail always a smile and a warm welcome no matter the time of day or night miss barcode already can't wait to go back!!!!!!

the cocktails rock, as does the flair trickery from the hairy one say hi to dave for me geordie see you all soon love from stretch and jess(barcode babe 2007)
10/10
Lauren
Hey Fortis, Takis & Geordie!

It's Lauren. Us Girls are missin u loads baby!!! We want to come back out and see you!?Hope you haven't been flirting to much with all the girlies!!!!

Hey Paul and the girls you were all wicked. Would love to come back soon and see you!

Lovin the Sex on the beach of course!! wat else xxx

Take care all of u! xxxx
Jason

Whent to Rhodes this year and guess what we seen??

Yes you got it

Not only1 but 2 of them, have you opend up a chain of them in Greece fortis?

the others where not as good but

lol
10/10
Vicky T
only been home 3 days and so miss zante already. Bar code is ace u must try a vodka cherry slush puppy. there great!!!!!!!!!!

Inge

Bye bye!!

I couldn't get over sunday to say goodbye in person, so I do it this way.

Have a nice summer!
10/10
Elsa D

Hey fortis hope all is going well and big hugs and kisses to Takis still miss him hope your in for a great summer maybe can talk the big guy into coming back just been to usa was fab time didnt want to come back but left big guy at home so had to, Jason hi hope you and Carol are both doing ok had great time and new house is comin on great love it honest will call round and see you No 19 think you said and car will be outside maybe in week or so take care we must swap addys some time lol bye for now
10/10
Elsa D

hey bar code hope all is going well jason sorry didnt get back to you so much happened with the move too month to happen have moved now but maybe can come visit you and carol going on holiday in 5 weeks to usa cant wait hope all is well for you guys maybe see ya laters take care

fortis hope the coffee is lasting havent heard you want more lol hugs and kisses to takis x
Jason

wishing everyone a happy christmass and merry newyear (barcode syle )

all the best for the new year and hope you have many more.

Ps carol find us at No19 you will see the car there too when in.
Inge

A merry christmas and a happy new year to all the staff and visitors of Barcode!

Still miss you all

xxx
Kim R

Hi Fortis, Geordie, Leah & The guys,

Just got home a few days ago - it's freezing and I'm so bored! Wish I could be sat in Bar Code with a pint and a shot! Miss Zante already - don't think I'm back next year but I've said that since 2004! Leah - let us know when you're coming to Liverpool and call me ok! Love to all, Kimbo xXx
Rachael O

Jus got back frm laganas 13/10/06 yet again we had another gr8 tym there!! Hey Leah hows u??!!

Cnt w8 2 go bck next year missin u all allready!!
Jason

ok here it is the photo me sis and her family had taken when they went to se the bar
Lindsey H

My Boyfriend Dave and I came back from Laganas on the 25th Sept. We went to Barcode most nights as it played good music and had really nice cocktails! It was also good for watching the football if it was on in the daytime as it had tv screens everywhere!

Would deffinatley reccomend anyone to go and check it out.

Linzi
Inge

Barcode was nice. Although the lights could be a little less. There's too much light in the place

I probably will be back for a 6th time to Laganas and will visit you again ofcourse.

Wanna say a special hello to Takis, loved your kisses

Miss you all
| | |
| --- | --- |
| Search for Bar Code in all of JustZante & the Messageboard | |
More Bars in Laganas...

4 Play Bar | Amigos | Argo Bar | Aussies | Bar Code | Bar Fantasy | Baywatch Beach Bar | BJs | C-Lounge | Cafe Del Mar | Captain Morgan | Central Bar | Cheeky Tikis | Cherry Bay | Chevys Bar | Chicago Bar | Cite Club | Cocktails and Dreams | Cool Peppers | Cream Bar | Cubaneros | Driftwood Beach Bar | Enzo Bar | Escape Club | First Stop | Fishery Inn Pub | Friends | Friends | G Spot | Ghetto Bar | Glamour | Havana Beach Club | Hawaiian Club | Hot Lips | Kamikaze Bar | Legends Bar | Linekers | Loca Bar | Lush Bar | Mad Bar | Maggie Maes | Mambo | Medousa | Mojito | Moulin Rouge | Must Sports Bar | Navagio Bar | Nikos Cocktails | Ocean Inn | Pauls at Last | Plus Club | Pure Beach Club | Relax Bar | Rescue Club | River Bar | Sabotage | Sin City | Sizzle | Summertime Bar | Three Lions Bar | Vibes | Waikiki | Wild Coyote | Zeros | Zoo |