Zante Beaches

Laganas Reviews
---
Zakynthos Guide
---
Local Directory
---
WalkAbout

Street View Style Tours
---
Zante Maps
---
Laganas Taxis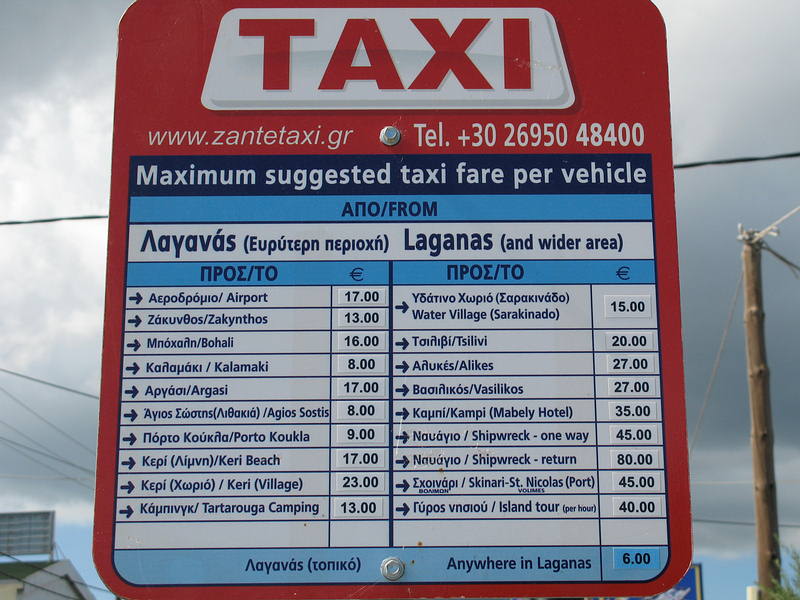 ---
Laganas Buses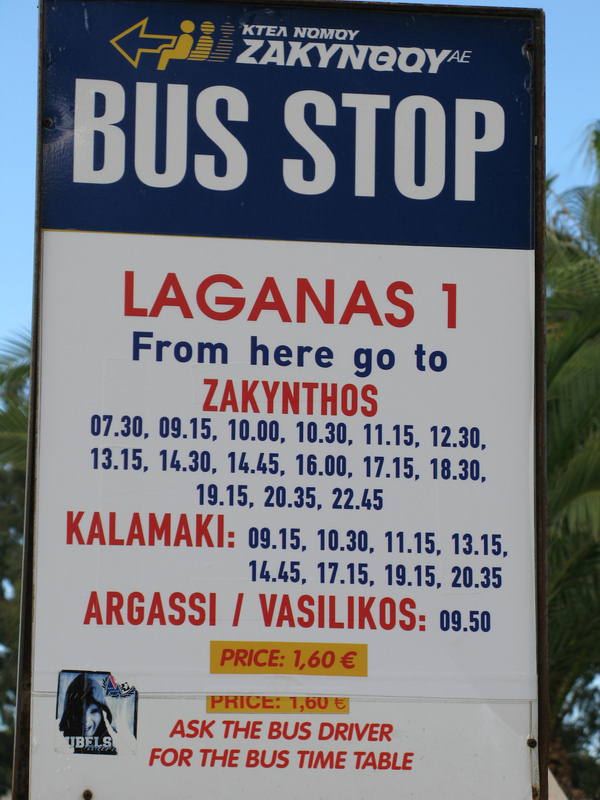 ---

Pop Star

(Bars in Laganas)

10/10
Georgia M (February 16, 2007)
Quite small but absolute cheapest drinks in laganas other that my hotel pool bar (Tzante hotel) and freindly barman which if u chat to is happy to give you sum more free drinks!when i went last year the 2 PR guys were chris and prince who were both sooooo funny and friendly!! Great place to start your night with cheap drinks and lots of free shots!!
Dave M (October 16, 2006)
The PR is Alcoholic.
Lauren & Eilidh (September 26, 2006)

me and eilidh love Terry!! we stayed across the road in the hotel with 7 others so he had 2 put up with us for 2 weeks b4 went out! Terry ur a legend!!! xxx
Emma K (September 12, 2006)

The most largest and busiest bar on the strip!!! Pop star is a must on any bar crawl!! The drinks wer really cheap, a brilliant place to start the night off! The pr guy was HOT aswell which was a bonus!
Claire S (September 03, 2006)

loved pop star. Not always very buy but right next door to my hotel so brilliant place to start out. chris the pr guy really sorted me out on my last night. remember me covered in stickers, giving you my flip flops? wanna keep in touch e-mail xclairesmithx@hotmail.co.uk
Brian G (August 25, 2006)

my son works here its got to be the best thing since sliced bread
Louise T (July 10, 2006)

although it was small, drinks we cheap.

good place to start off plus PR was cute. we had him breathing fire for us. also the other PR with the cool afro was good laff as well

not much other talent in there but was ok for startin nite off
Sarah C (July 10, 2006)

Tiniest bar ever!

Miserable barman.

No atmosphere whatsoever, it's boring!!!!!!!!!!!
Faye A (November 20, 2005)

Talk about pikey chairs, but it wor good, the cocktails were good and the pr, well did he actually do anything?????? nah ian is a laugh and the nicknames were just funny. luv ya all ian and terry ha ha luv fuzz ed , snob ed, and pikey

p.s were was mcfly and mariah!!!!!!!!
Chris G (November 18, 2005)

popstars hmmm well what a fooking large night club i cant believe i spent 3 month working there? whilst there i was interigated by the police over a murder, was sacked 4 times , worked with a broken toe on crutches , assaulted by a chap dressed up in a caveman costume and did the moon walk at least 1000 times

popstars = 10 out of ten
Kelly M (October 11, 2005)

pop star rules....... cheap drinks. gorgeous pr ha ha......... we were pop star regulars loved it

kelly xx
Susanne (September 18, 2005)
Pop Stars was ace. Ok its small, but well worth checking out.

The PR is a darling and drinks are cheap.
Chris C (July 12, 2005)

popstars was ansolutly amzing, the pr there was the funniest guy in the world, me and my mates got entertained there every nite. cheers chris!
Clair (January 31, 2005)
went to zante as i heard it was the place 2 b?! went to popstars most night coz the drink was so cheap and 1 of thr barmen tony was a top geeza!!shame that the other 1 nikos was a total slimey greek geek ball!he ruined most of my nites coz he was such a dirty p**v!! for my first week there he tryed everynite 2 bed me but then on my 2nd week he had 2 think with his head and not his dick(wich 4 the record is tiny!!)coz his greek girlfriend came 2 stay with him.wot a tosser!!

Fiona (January 31, 2005)
was in lagana 4 two weeks end of may start of june 04 spent a few nights in here gettiing fueled up before we hit the clubs.bar good for drinks although they were playing v dodgy music when i was here.
i know what you mean with that barman what was his problem but what du excpect he is greek! 1 of my mates went home with him and said he could barely get it up worst s**g ever!!
cant wait untill summer got 2 weeks in july just hope for my mates sake limp d**k aint there she's still trying to live that down!!!
Suzie B (January 31, 2005)
cant belive they call this a bar its more like a f**king hot dog stand! even though tiny its a good place to get cheaply pissed and watch the strip go by. toni the barbman was f**king magic great entertainment although the other barman nikos was a pure creep i thought you were ment to be good looking before you could act that sleezy!!
Sammy D (January 26, 2005)
who is jon, i was out in laganas in august, i cant remember a pr called jon. way did he look like
Sarah S (January 21, 2005)
stacey mcabe you f**king s**t. get a life and a man !!! i hope you know what it feels like to want that pr john from popstar, he goes out with my friend, so f**k off.
Nikki C (September 16, 2004)
Hi all... i went in July with my friend Natasha and guaranteed we started our night off here with free entertainment from the barmen nikos and the barman who lost his tooth (forgot his name).
Anyway i will be back in may asking for a job at your bar xxx
Can U Help?
Nikki C (September 16, 2004)
I am looking for a job starting at the beginning of May 2005 through to October 2005. I came to Zante in July 2004 and loved every minute of it. Any help would be appreciated xx
Dj S (August 31, 2004)
to the best P.R. in laganas. Laura, hope your still sticking it out. not getting
pissed about. take care babes. sam, your neighbourxx miss ya.
Vini (August 08, 2004)
small, but the music was great. nice warm up bar, with that euphoric edge of trance.
Can U Help?
Jane M (July 25, 2004)
is there any 80's bars/clubs ??? thanx
Chelle R (July 23, 2004)
bit too small 4 my likin not much goin on i agree its a good place 2 people watch tho!
Heather H (July 03, 2004)
HI SAKIS, WONTED TO SAY HI WONT BE SEEING YOU THIS YEAR AS GETTING MARRIED AND BUYING A HOUSE! SORRY BABE SEND MY LOVE TO ALEX
HOPE YOUR WELL LOADS OF LOVE HEATHER
| | |
| --- | --- |
| Search for Pop Star in all of JustZante & the Messageboard | |
More Bars in Laganas...

4 Play Bar | Amigos | Argo Bar | Aussies | Bar Code | Bar Fantasy | Baywatch Beach Bar | BJs | C-Lounge | Cafe Del Mar | Captain Morgan | Central Bar | Cheeky Tikis | Cherry Bay | Chevys Bar | Chicago Bar | Cite Club | Cocktails and Dreams | Cool Peppers | Cream Bar | Cubaneros | Driftwood Beach Bar | Enzo Bar | Escape Club | First Stop | Fishery Inn Pub | Friends | Friends | G Spot | Ghetto Bar | Glamour | Havana Beach Club | Hawaiian Club | Hot Lips | Kamikaze Bar | Legends Bar | Linekers | Loca Bar | Lush Bar | Mad Bar | Maggie Maes | Mambo | Medousa | Mojito | Moulin Rouge | Must Sports Bar | Navagio Bar | Nikos Cocktails | Ocean Inn | Pauls at Last | Plus Club | Pure Beach Club | Relax Bar | Rescue Club | River Bar | Sabotage | Sin City | Sizzle | Summertime Bar | Three Lions Bar | Vibes | Waikiki | Wild Coyote | Zeros | Zoo |