Zante Beaches

Laganas Reviews
---
Zakynthos Guide
---
Local Directory
---
WalkAbout

Street View Style Tours
---
Zante Maps
---
Laganas Taxis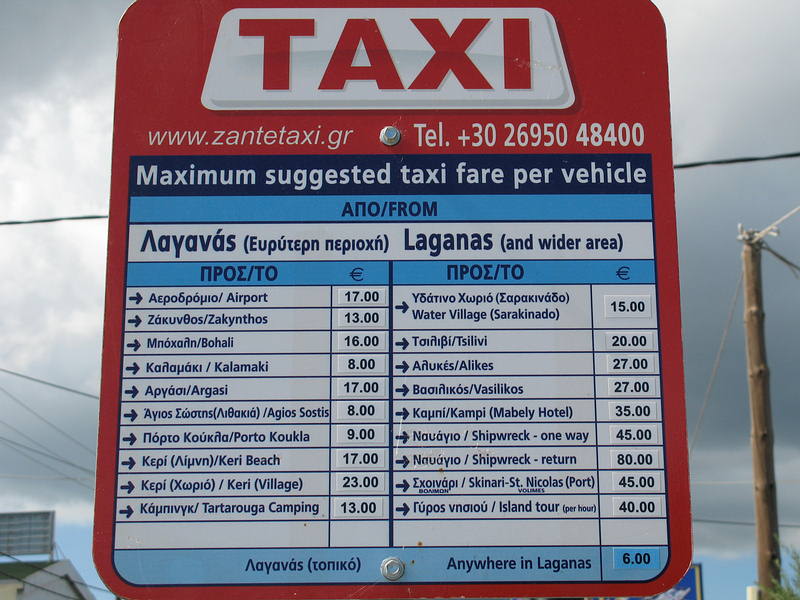 ---
Laganas Buses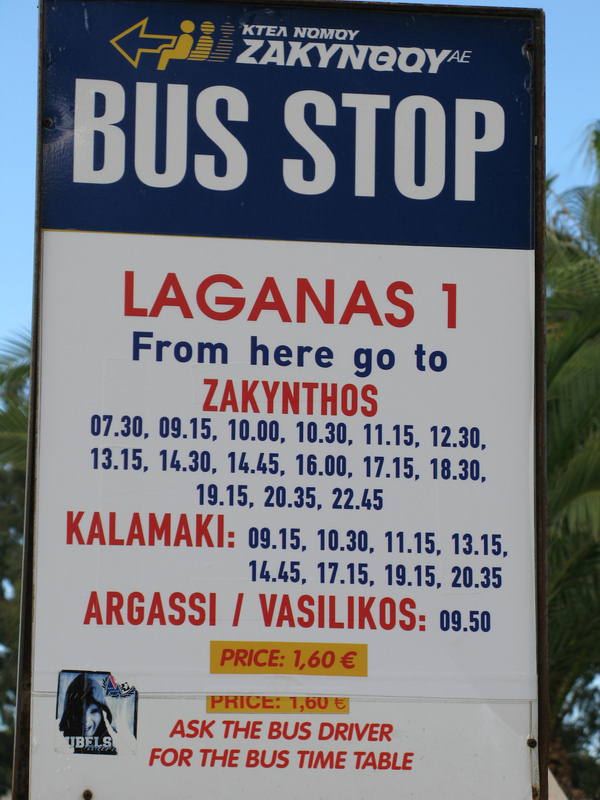 ---

+ Enlarge Map
Toad in the Hole

(Restaurants in Laganas)

Leon P
Very nice food at good prices. Yiannis and Angela make you feel very welcome.Highly recommended.
10/10
John B
HIGHLY RECOMMENDED HAVE VISITED THIS ESTABLISHMENT FOR THE LAST SIX YEARS AND IN THESE TIMES OF CREDIT CRUNCH IT IS DEFINATELY VALUE FOR MONEY
10/10
Lisa S

would like to say hi too yannis n angie n thankyou very much for your warm hospitality, your food was without a doubt the best on the island (even better than mine back home lol) it was a pleasure meeting you both n hopefully 1 day we will come back to laganas to sample your food yet again, we would highly recommend anyone that comes on holiday here to eat at your resturant.

thankyou n best wishes

LISA and KEITH

SOUTH WALES
10/10
Julie & Dave
yet again a great holiday in laganas. many thanks to yannis & angie once again for providing us with the best choice & best cooked food in the area. you 2 are by far the most friendly & helpful hosts anyone could meet. see u in september. lolxxxx
John P
SUPER
10/10
John B
JUST RETURNED FROM ZANTE HAD FOUR MEALS WITH OUT A DOUBT THE BEST PLACE ON ZANTE TO EAT SUNDAY DINNERS ARE FANTASTIC AT 8 EUROS 50. THE FLYS CAN BE A BIT TROUBLESOME BUT THE FOOD BY YANNIS AND ANGELA IS GOOD HOMECOOKING

10/10
Jon J
Me and my girlfriend absolutely loved the Toad In The Hole it was our favourite restaurant in Laganas, the food was lovely especially the Sunday dinners - and you get a really good plateful, really excellent value for money!

The hosts were extremely friendly and made us very welcome and its no wonder we kept coming back to eat there, and even when we walked past after a trip to the shop or the beach they would always wave to us and ask how we were, top top people! The restaurant may be tiny but you'll be amazed at how many people are prepared to stand and wait outside for a table to become available, especially in the evening. We decided to come here for our last meal the night before our flight home and were lucky to get a table for two, and not long after there were a good 10-15 people waiting patiently outside for a table.

If you're stopping in Laganas you've got to check this place out!


Heather W

We have just returned from Laganas and have to say have had lots of splendid meals at Toad in the Hole. Yanni and Angela are the most friendly people you could wish to meet. The prices are really reasonable and Angela make the best homemade chips ever!!! Keep up the good work and will see you next year!

Heather & Steve Watson.xx
10/10
Julie & Dave

We have been going to Laganas for the last 7 years & use Toads regularly. Great brekkies, tasty lunches & fantastic evening meals. Yannis & Angie are great friendly hosts & we would strongly recommend anyone going to Laganas to eat in their resteraunt. See you both in June & if you read this, please send us your email address.
9/10
Darren and michelle,howar J

great food great friendly service and with a smile
10/10
Dave P

Compliments to the Cheff from table one.

If you want a good English style of meal then this is the place to go, and it wont cost you an arm and a leg. The food and service is excellent and is piping hot

Angie and Yianis are the most freindliest couple you could wish to meet and go ut of their way to make your visit a pleasurable one.

If you pay them a visit you will have to try out the pancakes they are greeaaattttt !!! And the Sunday roast is out of this world

Thanks Guys for the great food, hope to see you again soon

Sue & Dave
10/10
Kelly R

We stayed in the Alkyonis which is right next door to the glorious toad in the hole! The food was a god send-especially when we had missed breakfast in our hotel!!!

Its dirt cheap and the greedy toads breakfast number 2 was delsih! THANKS!!!
Katie G
lived in zante in 2004 i worked next door to toad in the hole in el greco, me and my mum made really good friends with angie and yanni i would really like to get back in touch with them so if anyone got a phone number or email address for them i would be so gratefull!! thanks

were comin back this year hope to see u then

xxxx
Stephen D

Here is our Pic of Angie and Yanis we can tell you they are the best People that we found on Zante Eve got FREE cups of Tea. The food is just out of this world you will love this little place try it and find out for yourself
Dennis &

FOR THE THIRD YEAR IN A ROW WE HAVE BEEN TO ZANTE WE ALWAYS DINE AT THE TOAD IN THE HOLE,NOT ONLY FOR THE EXCELENT COOKING WHICH NOBODY CAN BEAT, BUT FOR THE MOST FRIENDLY WELCOME YOU WILL EVER GET ON THE ISLAND IN A RESTAURANT. THE FOOD IS OUT OF THIS WORLD YANNIE & ANGIE (and the lady that washes up) TREAT YOU LIKE ONE OF THE FAMILY. ALL THE FOOD ON THE MENU IS GREAT IT IS HARD TO DECIDE WHAT TO HAVE, ( the sort of menu you wish you had two tummys for) WE NEVER EAT AT ANY OTHER PLACE AT ALL!!!!!!

KEEP IT UP FOR A LONG TIME YANNIE &ANGIE WE WILL BE BACK!!!!!!!!!!
Steve & Helen

we are currently in Zante now and have just came across this place but we now visit evry day. The food is excellent its all fresh and the portions are very good. The people are friendly and we would recommend this place to everyone visitin Zante, Laganas. YOU WONT BE DISSAPOINTED
Can U Help?
Steve T
could i please have the email address of toad in the hole so i can send some pictures if any one has it
Dan

THE BEST ENGLISH BREAKFAST IN ALL OF ZANTE!!!!

DAN
Victoria

It's a wicked place! D food is lovely and the service well good!! A big THANK YOU 2 Angie, who does d hardest work (cookin) with a weather like this! Thanx luv! Keep the good work ! x
Gerry S
Visited the Toad three or four times during our stay in Laganas, food always excellent and service the same. Ray & Gerry Spencer Derby July/ August 2006. We had breakfast & evening meals all delicious, especially the mince beef & onion pie. On our next visit to Laganas we will certainly visit the Toad again.

Tracey G

Been coming to Island for years but didn't start eating in here till 2005, not for any other reason than the place is always busy and when we passed there were never any free tables.

The food in here is out of this world, the breakfasts are superb and really good value for money. You can have anything you fancy from a fry-up, bacon roll or a bowl of cereal - so there is definately something for everyone.

The couple that run Toad in the Hole are wonderful, Angela and Yiannis - Angela does all the cooking and Yiannis waits on the tables, you are made to feel so welcome everytime you go in. The portions are big - don't make the mistake I did, I ordered a starter of potato skins then had the mince pie and couldn't eat it all!!!!!!!! Angela gave me a row for not eating my greens!!!!!!!

We would recommend this place to anyone and can't wait to go back in September.

If you are going to Laganas this place is definately worth a try!!!!!

Frans E
Wij waren van 15 juni tot 24 juni in Zakynthos en zijn na 2 bezoeken aan nadere restaurants terecht gekomen bij Toad in the hole wij kunnen het erg kort houden het eten was voortreffelijk en niet duur en de eigenaar en zijn medewerkers erg vriendelijk en vooral niet opdringerig zoek niet verder je vindt niets beters maar let op het is er altijd erg druk beslist een aanrader dWij d your comment here
Carl

Came here everyday June 8th- June 22nd 2006!

Awesome food and friendly staff!

Proper english fry up and great value for money meals!

Would recomend it to anyone!
Carl

Went here everyday between June 8th and June 22nd 2006!!!!

Awesome food and staff

Proper english breakfast and dinners!!!!
Steve T
A big hello to Yiannis and Angela.We visited Toad in hole almost day and night for two weeks and found the staff very friendly.The food is out of this world and such big helpings.The breakfast 2 for greedy toads is a must.We came home at end of August but have already booked to return first week of october,so see you then

love Michelle and steve xx
| | |
| --- | --- |
| Search for Toad in the Hole in all of JustZante & the Messageboard | |
More Restaurants in Laganas...

Akropolis Restaurant | Albatros | Apollon | Avanti | Big Boys | Blue Sea | Blue Waves | Bocca BBQ | Bon Appetit | Bonanza | Caretta Caretta | Chevys | Cicero | Country | Cozy Corner | Delicious | Demetra Taverna | Favela | Georges Place | Giannis | Greek Islands Restaurant | Horizon | Ionian Sea | Island | KFC/Pizza Hut | Koralli | Kostas Taverna | L Frateli | La Marinara | Mamis Pizza | Marabou | McDonalds | Med Version | Medouli | Melons | Michaels Place | Midos | Mouria | Mr Dallas | Notes Taverna | Olympic Flame | Orient | Paradise | Peri Heaven | Pierros | Pythari Taverna | Robin Hood | Sarakina | Seaside | Sirocco | Sizzlebang Grill | Stasantas | Steakhouse | Sunset | Taj Mahal | Tangail | Tasos Place | Tasos Restaurant | Toad in the Hole | Wok Chinese | Zakynthos | Zandos |