Zante Beaches

Tsilivi Reviews
---
Zakynthos Guide
---
Local Directory
---
WalkAbout

Street View Style Tours
---
Zante Maps
---
Tsilivi Taxis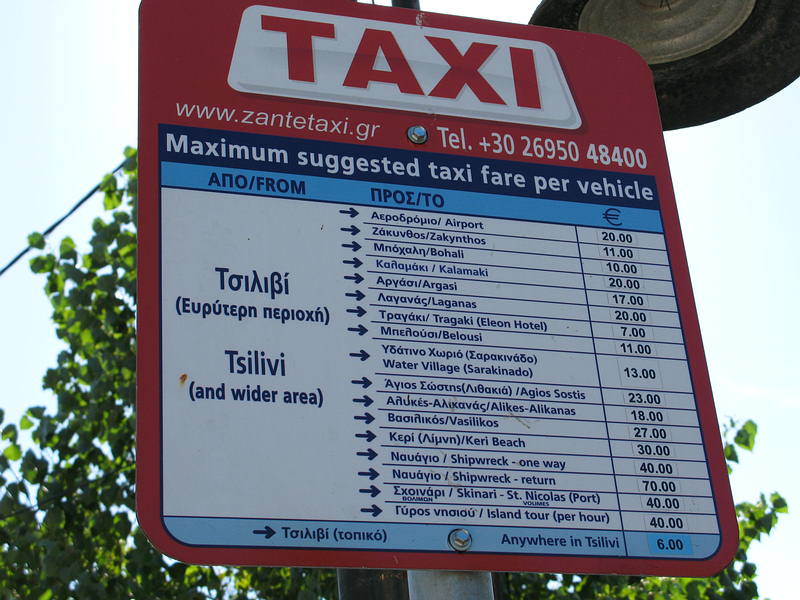 ---
Tsilivi Buses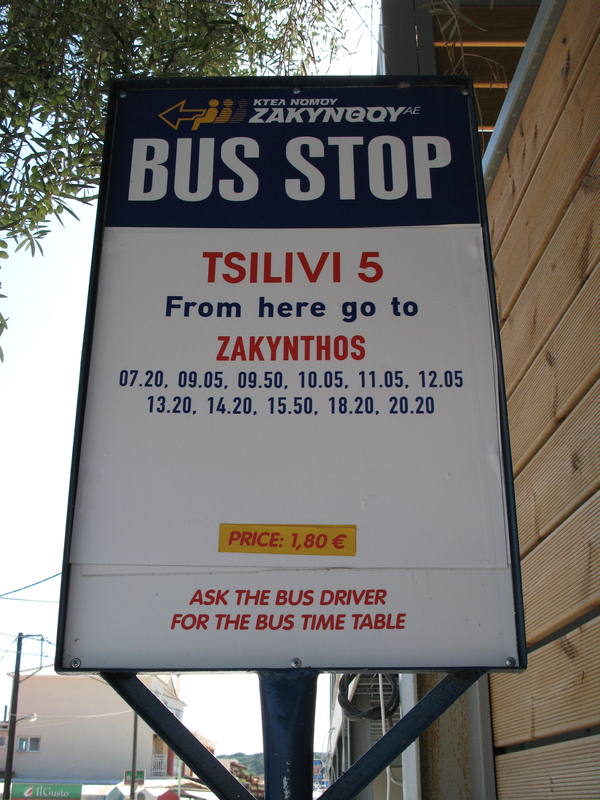 ---

+ Enlarge Map
Sandras Bar

(Bars in Tsilivi)

10/10
Mark P
on our way back soon sandra and costa,couple of weeks or so, get plenty of ouzo in

never been so late in the season hope the weather stays fine, hope you did well this year

will be havin breakfast this year everday as linda never stops goin on about them see you soon

yamas x
10/10
Miles T
Sandra's is a fairly small bar at the T Junction in Tsilivi. The service is second to none, the staff the friendliest in the world (probably). This is a great place to go for breakfast, the food is excellent, and there is a superb range to choose from, for such a small place. The prices are fantastic too! There are televisions set up showing major sporting events, the chairs are very comfortable, and one could just sit there, watching the football, enjoying Sandra's and Costas' company, all day - and certainly all evening. Costas even puts himself out to entertain children - always complimentary lollipops, and a toot on a hooter too. Quite simply - the best!
10/10
Susan S
Add your comment hearr

Thank you for a wonderfull week , cant fault the service you provided to us

by you both, thanks a million.

From amstell, grouse, one ice, no straw, and no stirer

stephen& susan
10/10
Mark P

great holiday again,thanks sandra ,costas and spyros oh and the cat mafia. linda is missin costas breakfasts great accomodation, taxi ten minutes from the airport , never get tired of the place , great atmosphere great people what can i say see you next year yamas ti kanis pusti

10/10
Julie B
These are all the facial expressions you will need when visiting Sandra's bar. All the smiles in the world cause you just couldn't meet a nicer couple and you wont find a nice place to relax and enjoy a few beers/cocktails or what ever takes your fancy. You will have a laugh, great conversations and you never know what else. You may wonder why I have tears, well that's because you wont want to leave the place. We miss it so much, we had to cancel twice last year so its been since 2008 since we've been, have withdrawal symptoms Well we ready for new year, here's to our adventure in May, fingers crossed the kids passports come through but once they do we will be smiling all the way to the airport Cant wait to see Sandra and Costas and cant wait for the new little one to meet them too, they are fantastic with kids So lets hope no sickness and no delay on our passports stops us from going this year! Will be watching the post and the calender and wishing the days away till its time to go, my husband will be dreaming of the ice cold pint of mythos and me Sandra's special cocktail and my son, the kids cocktail Anyone who goes to Tsilivi will definitely enjoy a drink or few in Sandra's, no doubt! This week will be the taster for our 3 weeks their in the Summer

10/10
Florence S
coming back to zakynthos in may. hope to say galla merra soon.Miss you both .Your bar has great reviews and well worth them.Does,nt do justice for the warmth and hospitality. hope all is well xxx

10/10
Vince L
Best bar on the island run by Sandra and Costas two of the nicest people your ever going to meet. Check out their apartments which are also brilliant we been going for ten years and will return again and again

Phil S
It is 3 years since we last went to Tsilivi. Nice to see that Sandra and Costas are still there ( will they ever leave )and still as friendly as ever.Will be going back there next year.You can't beat Greek islands for a holiday.
10/10
Christine P

This year was the fourth year we have been to Tsilivi, and for the last 3 years we have stayed at Sandras Studios. Sandra and Costas are so welcoming and we love spending time in their bar. There is always a warm welcome. Their breakfasts are great, and their company warm and friendly, and they make you feel very special. We stayed in their apartment between Sept 14th 2009 until Sept 21st 2009 and hope to return next September. Would love to be back there now

10/10
Mark P

we stayed at sandras studios had a great time we have been to tsilivi twice before but this was our best experience, we would highly reccommend these appartments, we already knew costa's and sandra from previous visits, we had such a great time we have already booked for june 2010 , you could not meet a nicer couple apart from me and the wife of course, we booked flight only and it was much better than the package hollidays, we timed from the airport to sandras bar 7 mins, costa's was waiting for us at 9.30 their time with a drink, we laughed every day cant wait to go back cheers sandra and costa's(mallaca)
10/10
Jan M

Sandra and costos were very friendly and made us feel very welcome. The food was spot on and we just couldn't keep away from the place.We will definately be going back again!!!!
10/10
J J
Hi had lovely time, Sandra's Bar was great we went there July 08. Many fond memories which we often recall now, always greated with a fond hello which seemed to hipnotise us into the bar on a daily basis we went with our two children Sandra and Costas made them feel at home with the sport on the telly, they gave them free watermelon, lollies and for us parents shots. All were happy. They called us "wales". Reasonable prices would definitely go there again had a lovely time.
10/10
Lou P

i loved it there

that little local bar wos brill

the free nuts,the red banana shots hahaa

costas and sandra are funny,friendly and good people

costas and sandra

if you read this

its Lou
i came with my mum nana brother and sister on the 21st august - 4th september

10/10
Willie B
We visited our very good friends Sandra and Costas again for our eighth visit . Great little bar with good local people and nice drink / cocktails and food. Sandra is born and rared in this town and they both have a great knowledge of the area. They are both great with kids and very welcoming to anybody who might want to go into their bar for a quick drink . If you do then i reckon there is a good chance you will go back .

They always add a nice touch to visitors who they get to know when going home maybe a bottle of something or some little goodbye present. They also have rooms at the back which i have seen and if i could get flight only then i would be staying there. They are great for a laugh and joke and i love going here with my family.

10/10
Julie B
This Bar for me, my husband and my little boy Liam and all my family, is the best bar in Tsilivi town. Sandra and Costas who own the bar are the nicest people you will meet, very friendly and will do anything to make you feel welcome. When you arrive you are greated with a warm welcome a couple of shots to get you started. Sandra's cocktails are the best and she has the longest list I've ever seen so pick your fave cocktail and sure she can make

Costas is a gas man, he will keep you entertained and I tell you if you feel like a snack he will prepare you toasties, chips or sambos anytime but best of all is there brekkies, free range eggs and fresh vegetables, Cheers for looking after us Costals

They really put their heart and soul into making sure you have a good time. Check it out for yourselve. We are heading back very soon, can't wait.......8th year in row.

Alexandra W
lovely lovely people, go make the effort and check it out, fantactic we loved it.
Laura W
Myself and my boyfriend have drank in this bar many times ,very friendly and relaxed costas and sandra very very welcoming again bit of the beaten track but worth a visit.
10/10
Anthony L
hi sandra and costas we have never forgoten you all but we lost all the bits off paper with all the address on not me sandra the other sandra thanks for everything can you send phone number to my e mail salute to costas pap pap and love and god bless to you all anthony and sandra xx host 10 out of ten and the meals and the drinks and and and and good night
10/10
Dawn W

We went to sandras bar when we was over 5yrs ago it was brillant then and from what i have seen on this page it still is, well roll on september when we come back over. so we will see you all soon brill place to relax with ice cold glasses of beer love to all see you soon Dawn and John Zena Mark
10/10
Lizzi M
Hi Guys! Its Lizzi...im coming over in May to stay at Sandras Studios for 4 months!! woooo. really nice bar, excellent friendly people and amazing how they give you free nuts, free shots etc...also free veg for my mum and dad last year yum yum. anyway, see you in May for those early breakfasts!! xx

Steve&bev J
sandras bar is nice & relaxing brill 4 just sitting there chilling out & watch the world go by also the host,s sandra&costas r fantastic lovely people thanks steve&bev (stoke) xx
Vince L

Sandra and Kostas two of life's truly nice people you are ever likely to meet. Add to that a chilled out bar with a wide variety of music (including 60s, 70s and 80s) brilliant range of drinks and cocktails and fantastic hosts!! I don't understand the negative comments and the 5 out of 10 got to be 9-10 at the very least!
Gary C
Could not have been more welcoming!! The people here go out of their way to make you feel welcome. Try and you will not be disappointed
Neil J

My mate and I had a great time at Sandra's Bar - Really friendly people!!!
Neil J

I went with my friend to Zante in July and would definetely recommend Sandra's Bar. Sandra and Costa were very friendly, always giving out free shots and fruit with our order. They are not pushy like many bars. Sandra's bar is a great place to go at the end of the night for a chilled out drink. The cocktails are great - I had Sex On The Beach every night [I wish]. Yammas.
| | |
| --- | --- |
| Search for Sandras Bar in all of JustZante & the Messageboard | |
More Bars in Tsilivi...

Amore Bar | Amuse Bar | Apolis Bar | Ark Bar | Bay Bar | Breeze Bar | Canditas Bar | Dennis Bar | Drunk Moon Bar | Escape Bar | Freddies Beach Bar | Friends Bar | G and J | Graces Bar | Joker Bar | Kaliva Pub | Level Bar | Lifetime Beach Bar | Magdalenas Bar | Mambo | Mary & Georges Bar | Molly Malones | Paradise Bar | Planet Pub | Red Apple Bar | Red Lion | Sambuca Bar | Sandras Bar | Saratseno | Summertime Bar | Sunset Bar | That Bar | Traffic Bar | Two Brothers Bar | Utopia Bar |