Zante Beaches

Tsilivi Reviews
---
Zakynthos Guide
---
Local Directory
---
WalkAbout

Street View Style Tours
---
Zante Maps
---
Tsilivi Taxis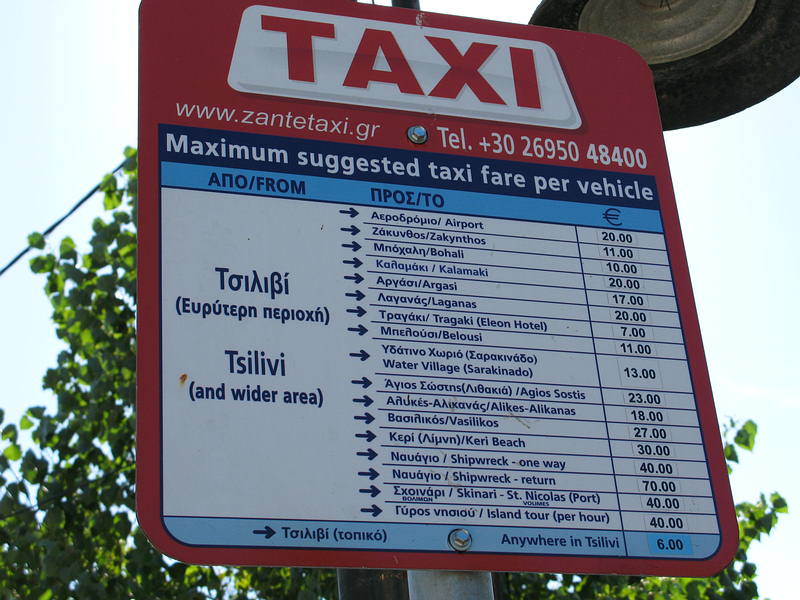 ---
Tsilivi Buses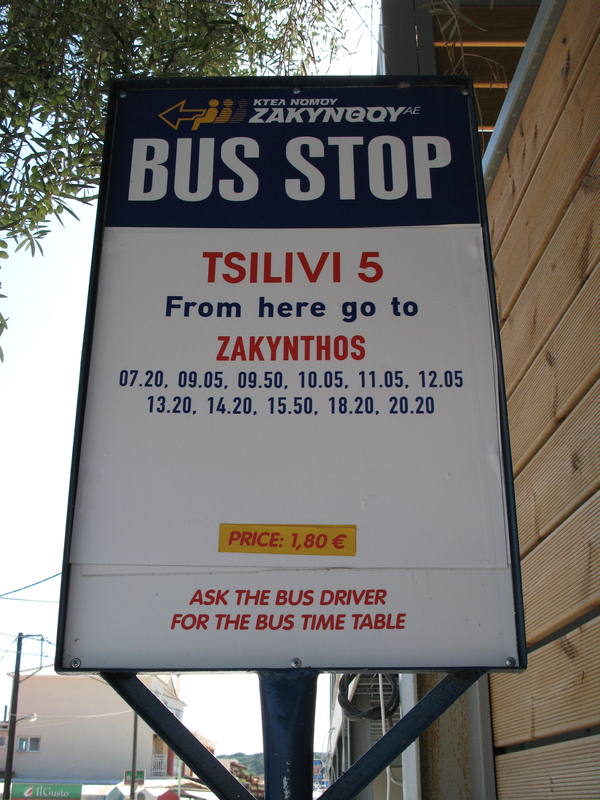 ---

+ Enlarge Map
Summertime Bar

(Bars in Tsilivi)

Rhiannon D
Hi Maria and Peter its rhiannon, val and peters granddaughter. Could you tell them that my operation went ok and that I'm out of surgery and doing well... Hope all is ok :) lots of love Rhiannon xxx
Janie D
Hi from Janie , Marc and Viv. We were last in Zante about 1992 were at your bar until 4 a.m in the morning. We were dancing to jail house rock and bob marley. Hope you remember us. We came to your bar on a very cold May afternoon and it was very cold and rainy we drank brandy and got very silly. We now have children of 8 and 10 and are hoping to come and see you next year. Your Bar is now called Lifetime we so hope you are still in charge. We always had great times at your bar
Malcolm R
Brilliant 2 weeks, thanks for the great breakfasts and the eveining meals. Say hello to Ian and I think it was closer than you think in the pool games !

I'll be back ! Best wishes, Luke
10/10
Valerie W
Hi Maria and Peter we had a great time in Tsilivi and the food in your bar was fab. hope you like the pictures.

The Chilli was fantastic and so was the big breakfast, everything was excellent. Love from val, steve. pat and pete.
10/10
Pat M
hi maria and peter, could you give me the name of the new appartments that were built opposite tsilivi beach hotel please, we are hoping to come to see you again with our grandchildren , we need good clean apparment as our grand daughter has serious allergy problems, would really appreciate your help. dont know if we will see you this year, are missing tsilivi and all of our friends out there .

we always visit the summertime bar every evening where peter thrashes us all at pool, the warmest welcomeyou could ever get we feel like its home from home and we are visiting friends ..

hope you are both well. take care love pat x
10/10
Keith H
peter,maria we will see you in may09 keith,pauline,james
9/10
Nikos E

Maria and Panos are great and their bar one of the best in Tsilivi.
Stephanie R

Just got back from a week in Zante, the weather was really hot and so was Peter's Chilli, I recommend if you visit this bar you try it, we had a lovely time and Peter and Maria always make us feel so welcome, we didn't want to leave and can't wait to visit again.
10/10
Sammy T

Hi Peter, Hi Maria, Hi Ian

It was lovely to see you all over the last couple of weeks - we had such a great time, as usual!

Missing you loads and wish that we were back there with you guys right now - oh well, there's always next year!

Lots of love

Sammy & Paul

xx
John H
Best Moussaka in EUROPE! Get some made for 22June 2008 PLEASE . Big John & family arriving .We have missed you all. See you on SUNDAY.
10/10
Chris S

Hi PETER, REMEMBER US? HOPE TO SEE YOU AGAIN. REGARDS CHRIS&ELAINE.
10/10
Dawn W

Hi to you all

We had a wonderful holiday back in August. My dad has since been with my brother and his family and they have also really enjoyed everything about Tsilivi. My dad has been to Tsilivi twice a year for the past 10 years and we can all understand why. We certainly enjoyed your company. This is our third year and we are just looking to book for next year and hope to see you all very soon.

Thanks for looking after dad again.

Hi also to Dennis and Athina we will see you soon Laughing Lady.
10/10
Steph R

Hi to all at Summertime,

We have just got back from two weeks in Tsilivi and we had a wonderful time, Peter, Maria, James and Joanne always made us very welcome and the food and drink is excellent.

Hope to see you all again in the future.
10/10
Gerd A

Hi Summertime ( Maria, Joanna, Peter and James )

Just to say thank you for two lovely weeks with fantastic food, good beer and fantastic drinks.

Hope to see you again next year, with Mike and Elsa

Take care of yourself, and have a nice holliday.

Gerd and Peer from Denmark

10/10
Sammy T

hi peter, maria and james! oh, and not forgetting dennis from the supermarket!

just returned from another fantastic 2 weeks in tsilivi, most evenings of which were spent in the summertime bar! peter and maria are the best hosts and make you feel really welcome. james is just the best barman and always made sure we had drinks on our tables.

my partner paul (ben) and his mate neil spent 2 weeks trying to beat peter at pool - not a chance! final score was something in the region of 51-25 - pretty grim eh??!!

oh well, better luck next year

would definately recommend this bar to everybody - the food is great - peter especially likes making special omlettes, so make sure you order one when you get there!

(sorry peter, just had to get that one in!).

good luck for the rest of the summer season - and hope you all have a restful wintertime.

james - good luck with the national service - look forward to seeing you in 2009.

look forward to seeing you all next year!

sammy x

Nobby C
We enjoyed it so much we are coming back, when do you close as we are trying to fly out on the 20th October 2006

Nobby & Sally
Pauline B

hi panioti, maria & rousa not forgetting tara.

see you all again 29th sept
Sara M
all i can say best breakfast,lovely stifado,and the nicest people.
Terry D
hi, known this family since 1988, how can you rate the place 6 when all the meals r xlent and the hospitality is next to none. how many of you can say that ROUSA came to stay & that Maria & Taxis may come over this year. if they do they will be welcomed as family in cardigan. roll on july.
Lorraine K
Takis, maria and Rousa are very very nice people who always make you feel welcome even if they do not know you, probably why everyone keeps going back year after year.
Maybe next year Takis will have his rooms ready.
Wee Andrew can't wait to see tem all again, he's only 4.

Lorraine, David, wee Andrew, Bobby and Helen
Malc W
had a great time here last month,Pete's a great host and a very good cook.He also plays pool very well,as my son found out,although my grandson had some success against him.
i can recommend summertime bar for evening meals as well as snacks,very tasty...
see you all next year,
Malc Viv and family

Claire B
Never got to try the Lemon Pork but the Chilli was Out of this World... on jackets, with rice or even chips... mmmmm
Peter should be on Masterchef!!!
At least he is where he belongs....in the kitchen eh Maria??

I even think our family ate the bar out of apple pie which Peter often collected in his "BMW" which I almost got to drive.... yeah right!!!

Peter 30 - Patrick 18.... wasn't too bad a score after 2 weeks eh?
Better than the half way score of 24-6.... better luck to Patrick next time eh? ha ha ha

Thank you to Peter, Maria and Dimitri for such an enjoyable couple of weeks from Patrick and his family.

Dimitri, took your time coming out to the bar didn't ya?? Glad you did, was a fun evening and your friends are hilarious.

Maria, don't forget I need to raid your wardrobe on our next visit to Tsilivi.

Best wishes for the Winter guys and we will see you all next Season...

Kirsty and Claire, aka Thelma and Louise, foxy sexy chicks...ha ha.
Oh PS the Tia Maria glasses are going down a storm, not as good as Dimitris Tia Marias though!!

Christopher S
just got back from tsilivi(july 2004)had some great times in this bar, and the food was delicious.will go there again.This is our third year.Chris & elaine. Wales.
Nickie H
Had a great time - are the apartments ready yet? please let us know and also prices for end of May- June 2004 if they are ready. We will comeandsee you during our holiday this year even if no apartments ready. Unfortunately our photo's were poor and didn't come out well - Looking forward to breakfasts and late nights. Love to you all

Nickie Tony and Alex Hall (Aug 2003)
Michael B
Peter and Maria have one of the best bars on the Island always a great atmosphere. Richie is still trying to beat Peter at pool and win the bar, better luck next time we will always have time to visit Peter (Takis) and the guys great bar a must if your in Tsilivi
| | |
| --- | --- |
| Search for Summertime Bar in all of JustZante & the Messageboard | |
More Bars in Tsilivi...

Amore Bar | Amuse Bar | Apolis Bar | Ark Bar | Bay Bar | Breeze Bar | Canditas Bar | Dennis Bar | Drunk Moon Bar | Escape Bar | Freddies Beach Bar | Friends Bar | G and J | Graces Bar | Joker Bar | Kaliva Pub | Level Bar | Lifetime Beach Bar | Magdalenas Bar | Mambo | Mary & Georges Bar | Molly Malones | Paradise Bar | Planet Pub | Red Apple Bar | Red Lion | Sambuca Bar | Sandras Bar | Saratseno | Summertime Bar | Sunset Bar | That Bar | Traffic Bar | Two Brothers Bar | Utopia Bar |