Zante Beaches

Tsilivi Reviews
---
Zakynthos Guide
---
Local Directory
---
WalkAbout

Street View Style Tours
---
Zante Maps
---
Tsilivi Taxis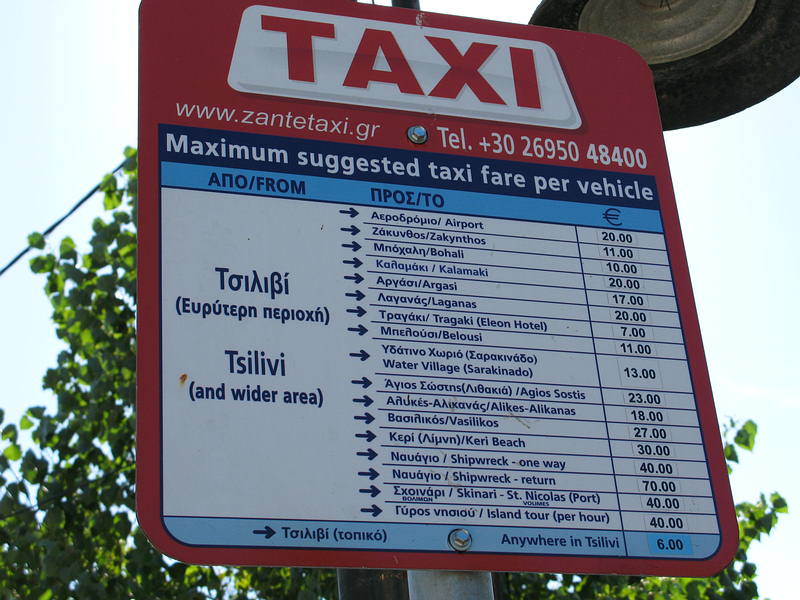 ---
Tsilivi Buses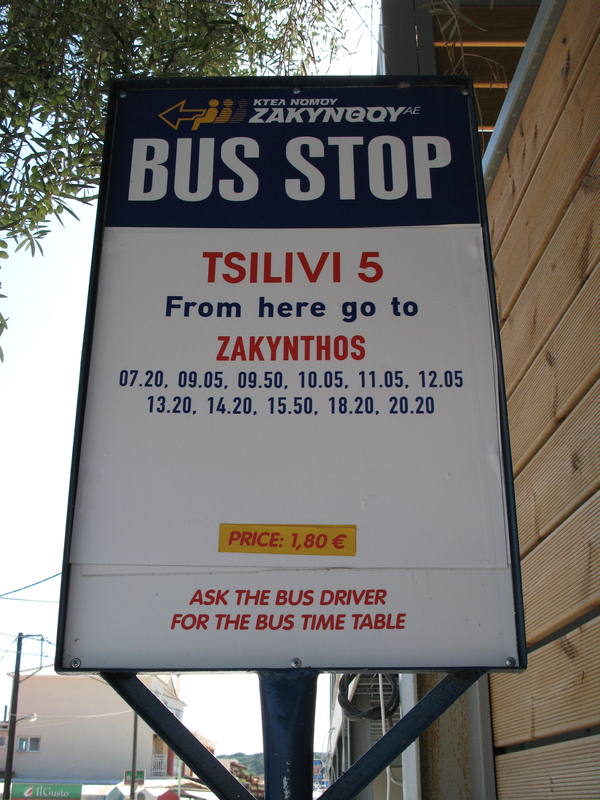 ---

+ Enlarge Map
Sunset Bar

(Bars in Tsilivi)

10/10
Hilary H

just got back off hols . this bar relly does have the best breakfasts ever, polite friendly staff, clean place. will definatly recommend to my friends and will be back next year.
10/10
Jan N
Hi Leo & Dhimitris, missing your great breakfasts. The best in the resort, and the best cup of tea, you work too hard, nothing was too much trouble, but we're glad you were there for all of us. The salads that you made for us to go home were brilliant, the best, like all the other food we ate in your bar. Cheers, Jan, Keith, Dave, Linda, Phil, Vicky, Becca, Jade, Beth, Harry, Dan & Tom.
10/10
Wayne S
Hi Spillios and Leo Had a fantastic time again,thanks for the for the 2 weeks of laughterWould recommend this bar to anyone looking for a nice drink or food to visit.Spillios is a perfectionist, you have only got to try his local fish and chip shop just around the corner to find out.Will be coming back next year for the 5th time running.Looking forward to seeing you again soon my freind.All the food served was spot on .YAMMAS WAYNE..NICKLA..LEWIS.
10/10
Mark M

This is a must go to bar with great hospitality! Breakfast is also good value and plentiful at €5.00 or the FULL MONTY at €6.00! A good bar to start and end the night, Spirios is great as a host!

FANTASTIC!
10/10
Neil H

We started to use this bar after the first couple of nights,as the music was not loud so you could still hold a conversation the service was great with free bowls of crisps and a drink on the house when you left.

They also do a fantastic full english breakfast that sets you up for the day for 5 euros, will be back next year
9/10
Cally B

Mmm, Breakfast! 5euros for a feast!

Enjoyed the odd Mythos or three in there on the way out and back to the apartments.

Great friendly staff, would shout 'hello' even when we were passing.

Yamas!
10/10
Anne-marie B

Just got back from a weeks stay in Tsivilli at the Contessinna Hotel and it was fantastic - we went to the Sunset every morning for breakfast (which were very nice, if you can't manage the full english for 5euro then the scrambled eggs and bacon is delicious) and usually had a drink in there before we went for dinner and on our return home! Spillios is v.funny, Leonardo is v.sweet and Rachel is lovely - ask for a broom or woollyback cocktail if you go - they are not on the menu but they are Rachel's own and v.nice!!

We can't wait to come back again!! Thanks for making our holiday so special xx

Chris H
Had our breakfasts here and for 5euros each for the full english breakfast it was lovely and you got your monies worth as well.....The servis was good the girls that served you was pleasent especially Sophie...As she didnt come far from where we lived........Also went in of a night time for a drink....And my do they put plenty of vodka in those glasses..........It was a nice quiet place of a night to go to if you didnt want the music blasting out at you.........
Elaine B

we have just spent a week at the contessina hotel (18th-25th june) and went to sunset boulevard every day for our lunch and mythos!, the food was lovely lunch grub, the mythos was always cold, and sophie the lovely english girl who worked there was fantastic (you cant miss her, she is the spitting image of martine mccutcheon!). a big thank you to her and the other staf and we'll see you next year

xxxxxx
Claire S

We stayed at hotel next door on B&B basis however the breakfast was poor so we went to Sunset instead - Best breakfast in Tsivilli and real PG tea - what a treat. Staff were really friendly and was great place to chill on night with a drink and game of pool.

Steve C

Got back on the 29th sept 2005. We were staying above the bar in the Georgia II apartments. spirios was a good laugh and quite good at pool if you're looking for someone to play when the bar is quiet. Amstel is the same price as everywhere else but the glass they poor it into comes straight from the freezer. Hmmmmmmmmmmm, frosty beer and theres a large selection of cocktails at about 4 Euros each( which is about £2.50-3 which is great considering how much more booze they pour into your glass compared to here in the uk). Sky is always on and if theres a footie match going on somewhere, chances are they'll be playing it on their TV. They serve food until about 4pm and they do a great english breakfast. Overall, excellent if your looking for a good night out with music, pool, and a chance to meet other people

Alex F
Just got back from Tsilivi 12.05.05. The bar is lovely, the owners Spilios & Angela (brother & sister) and the bar staff Trudy & Fran are fantastic. The atmosphere is always welcoming and the food is excellent. They have great entertainment including a pool table and SKY TV which our son Eliott loved. We had a fabulous holiday thanks to everyone at the bar

Darren, Alex & Eliott Fry
Cheese H
WASSUP MI NAME IZ ASHLEY AN I CAME ERE JULY 14TH 2003 AN 2004. I ALSO SPENT MI B-DAY OUT THERE AN EVERY1 IN TSILIVI WERE BARE SAFE 2 ME!! WOZ V GD
ILL B COMIN BK THIS YR N NXT YR WIV MI HOMIE!!!
HOPE ALL THE SUNSET CREW R DOIN WELL
PEACE OUT 1 LOVE xXx
Victoria B
seven of us went me(13) sarah(14) max(2) mum and dad and my aunty and uncle it was wicked!! tony is well fit spilious is so sweet and angelina is lovely!! we had a great time we will be going back there next week!!!

lots of love to spilious tony and angelina!!!
from victoria sarah and max!!!!!
xxxx

Bethan J
The sunset bar was fantastic - food great, and the welcome from Spilios and Angela (and Antonio) is the best you'll get on Zante!!! Went there everyday for breakfast, drinks before meal and then for a drink (or five!) later on. The best time - fantastic memories! :)

Stayed in Tsilivi 1 - 15th Aug 2004.....Rob & Beth xxx
Chris W
We visited this bar in May 2004, and found the service and food excellent. Breakfast was always very good, as was the welcome. The staff were very friendly, and we would recommend this bar to all.
Steve & Lesley
This is the best for breakfasts or lunch time salads. Evenings at the bar can be very relaxing. Angela, Elena & Spilios are always friendly. We spent three weeks in May and always enjoyed the atmosphere at the Sunset. Great place to learn/improve your Greek. Always sad to leave, but we will always return.
Carly & Anthony
exellent bar and the most friendliest people, make sure you play pool with the owner costa's, cheeky geezer!!!!!!not to be missed!!!!!!!
Judd M
Really nice,friendly & fairly mellow Bar that does top breakfasts/snacks/omellettes, has sky sports & a Pool Table - have a game with the owner - top geezer.
Clare F
Best English Breakfast I had whilst there. At night the bar is fairly quiet with a relaxed atmosphere and the staff are very friendly
Des W
Found this place only because we had the moped otherwise we would not have walked that far,anyway nice place,nice cocktails & a pooltable
| | |
| --- | --- |
| Search for Sunset Bar in all of JustZante & the Messageboard | |
More Bars in Tsilivi...

Amore Bar | Amuse Bar | Apolis Bar | Ark Bar | Bay Bar | Breeze Bar | Canditas Bar | Dennis Bar | Drunk Moon Bar | Escape Bar | Freddies Beach Bar | Friends Bar | G and J | Graces Bar | Joker Bar | Kaliva Pub | Level Bar | Lifetime Beach Bar | Magdalenas Bar | Mambo | Mary & Georges Bar | Molly Malones | Paradise Bar | Planet Pub | Red Apple Bar | Red Lion | Sambuca Bar | Sandras Bar | Saratseno | Summertime Bar | Sunset Bar | That Bar | Traffic Bar | Two Brothers Bar | Utopia Bar |