Zante Beaches

Laganas Reviews
---
Zakynthos Guide
---
Local Directory
---
WalkAbout

Street View Style Tours
---
Zante Maps
---
Laganas Taxis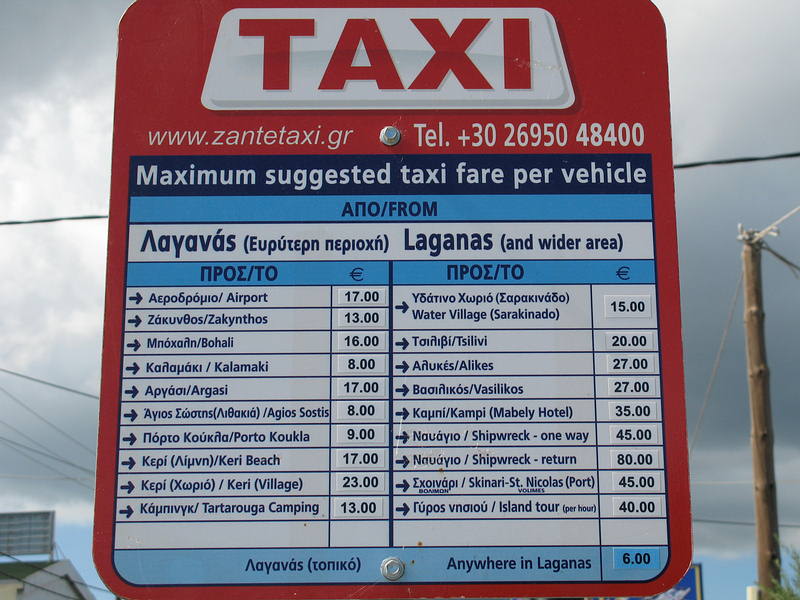 ---
Laganas Buses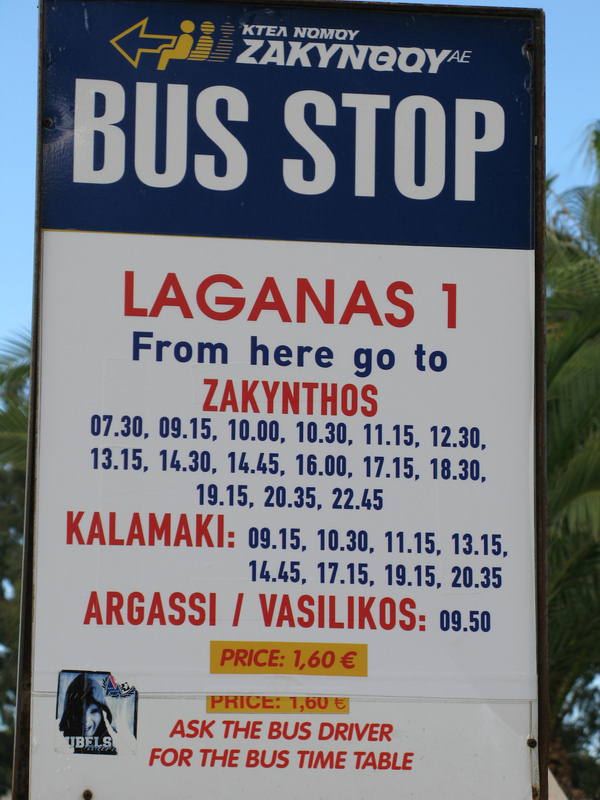 ---

Odessey

(Restaurants in Laganas)

10/10
Steven B (October 15, 2007)

restauant has been taken over since last visited but the new owners keeping up with the friendly service and excellent food
10/10
Lynn and craig * (August 24, 2007)
brill food as usual, only downside was that the resturant had been taken over earlier this season but goodnews is menu is larger. Still as clean and welcoming as ever. i think like everyone discovered this little place a few years ago by accident just positioned at the cross roads opposite big boys and la bella pizza. the chicken a la creme is the best i have ever tasted and the gouvetsi is so tender, i cud eat there every night of the year. find this gem and u wont b displeased


Michelle B (August 04, 2006)

my family and I have been coming to zakynthos for 6 years now, and unfortunately only discovered this gem of a restaurant in 2004. It's set off the main road, so its a lot less noisy than those on the main strip, and although it's not obvoius from the main road, it's well worth looking for! We have given up trying the other restaurants as Odyssey's menu is so large, we can all have a different thing every night, and not be disappointed. My hubby is a big eater, but the mixed grill is so big, he struggles to finish it, and for under 10 euros he can afford to leave a little!!!! We've not had a bad meal in there yet. my only downside is that we didn't find it sooner!!! Keep a look out for the owner's 2 little boys that pop in from time to time. They are adorable
Lee J (July 11, 2006)

probably the best place to eat. we ate here nearly everynight. great value for monet. potato skins wi cheese and bacon a must have. highly recommended
Lisa F (May 26, 2006)

Scottish Waiter... oh yes, we had the pleasure!

Kalamari, and skewered garlic prawns are well recommended if you like seafood.

nice setting, wouldn't be too keen on using the loos again unless in an emergency!
Michael B (February 28, 2006)

This is the best restaurant by far in Laganas.Food it tastes really nice ,the service is excellent and prices are super!!!!!!!!!!! Breakfast is also a must in this place .
Gareth M (September 29, 2005)

Amazing, Amazing, Amzing!

Massive BLT and chips £2

The best breakfast!

The cheapest restaurant!

The biggest portions!

The nicest food!

Only Mr Dallas Greek comes close!
Gareth M (September 29, 2005)

Unbelivble restuarant!

This and mr dallas greek are easily the best restuarants in laganas.

I couldnt belive the prices of this place. 2 quid for a massive blt and chips! The big big breakfast was amazing!

The scottish waiter and the greek owner were magnifico!

I reccomend this place to everyone!!!
Lyn C (August 31, 2005)
ate hear nearly every night during our holiday may 2002 do a wicked steak and the portions are more than adequate highly recommended bon appetite
Jennifer T (August 13, 2005)

We had the most wonderful food and service at this restaurant. We had previously been to a restaurant around the corner for my daughter's wedding meal and after visiting the Odyssey, we wished we had discovered this place sooner.

Cannot recommend it highly enough.

Lisa L (June 24, 2005)

Superb Place for Breakfast Lunch & Dinner!!! - Buttermilk Breakfast Pancakes to die for! Pizza for Lunch & Steaks for Dinner - Wide and Varied Menu and it's not pricey either.

If you're anything like me and get really picky where you want wierd combinations of foods (like Banana Pancakes with Baked beans & Tomatoes for Breakfast) they'll even cook that for you, with no trouble!!!

We got caught going home in a thunder storm on one night of our hols - the owner brought us into the restuarant - gave us coffee & Drinks (free of charge) and let us dry off , and stay there until the rain had calmed down - You don't get service like that in the UK

Recommended - you've got to try this place!!!

Laura B (December 02, 2004)
Worked as a rep in Laganas 2004, Oddyssey was a quality restaurant with quality food, but most importantly they looked after all us poor workers - cheers guys!!! always recommended Odyssey at my welcome meetings and will continue to do so when I'm back next year.
Laura(Libra Rep)
Eve S (November 11, 2004)
Was in Laganas end of August, we were the coventry bunny girls!!!We ate there once. The food was well nice. The PR guy was great fun and rather sexy too, altho he did used to scare us with stories!! One night there was a load of police on the strip and he told us someone had been shot!!! Dont believe him!! Nice chappy tho:) Anyway definately recommend this place.
Darren M (October 15, 2004)
thank you to everyone at odessey for the best summer i have ever had. getting to eat your food every night made my job the best on the island. hopefully see you again next year..from darren (the PR).
as for katie snape my email is: darrenmurfy@hotmail.com if you want to ask about working in zante next year....just dont be trying to nick my job when u get there.
Gareth S (October 09, 2004)
This is just off the main strip and is great. The food and service is better than most of the places in laganas. We compared this place to the one further up the road. The price was reasonable too.
Katey B (September 21, 2004)
food and service was excellent, had a fantastic holiday all round, do the workers read this web site as my friend and i are coming out next year for the full summer and needed advice? highly reccomended! but dont let the essex boy charm you too much!
Donna S (September 14, 2004)
This is a fantastic restaurant!! Served excellent food and drink for a very reasonable price. Loads on the menu- would definately recommend it!

Watch out for the PA guy this year- he is very amusing and may try and pass you off with some of his life time (made up) stories. He certainly kept us amused for a while!!
Fred F (September 03, 2004)
we still can't fault it and now it has baby Michael who has the biggest smile in the Ionian islands hello to everybody out there.

If you head down the main strip to the cosy corner and turn right Odessey is 15 metres up road.
Fred, Isobel and Daniel
Can U Help?
Jt M (August 18, 2004)
Going out there soon. Any directions - is it near strip?

thanks
Margaret C (August 08, 2004)
This has to be the best restaurant on the island. The food was not only good value for money, but the quality was excellent. We ate here for the full two weeks, and found the fillet steak to be the best we had ever tasted. The service was good and very friendly. Michelle, Stathis (the Chef), and their gorgeous new baby were a delight. We will definately be going back there next year. That is if you are still there! Thanks for making our holiday a memorable one.
Mandy (July 20, 2004)
For the 2nd year running this was one of the best places to eat. We ate here for half of the holiday - the waiters are very friendly and even remembered our drinks and our preferred table! The food is excellent and the price is very good too - 2 starters, 2 main meals and about 6 drinks usually about 22 Euros!
This is a great place to eat, chill out and get ready for a good night ahead.

N (July 11, 2004)
Went here mainly for the breakfasts which were sublime!! the girl who served us every morning was very friendly and a delight, although I felt sorry for her as she had to serve on her own and some meat head blokes on a sh**ing holiday were giving her a hard time when ordering, how hard is it to order a full english????
Anita S (June 03, 2004)
This wash my fourth time in Laganas and i eat very offen in this nice restaurant whit Dennis,Andreas and Zakis the waiters over there.
The food is excellent and very nice prices .Just go and see for youre self ,enjoy joure meal.I say hi to michelle and her husband the cook and you have a lovely baby.See you all next year
xx Anita
Karen & Paul (May 26, 2004)
Fantastic - best food ever! The deep fried mushrooms, calamari and onion rings starters were to die for. Would recommend the Lasagne, Moussaka, Mixed Grill, Steak with Green Peppercorn Sauce and Calamari main courses and the Lemon Merangue and Apple Pie deserts!
Service is brilliant - the waiters were really, really friendly - and not forgetting Tony out there on the strip!
Michelle's baby is gorgeous.
Pinny & Mike (March 23, 2004)
Congratulations on the birth of your new baby!!!
We'll be there in May 04 again for our anniversary where we are meeting our friends from Birmingham. (Remember my hubby - the chef!)
Can't wait to get there again. It always feels like we're coming home!...
Told you to contact us in Scotland when you were over for the wedding! We meant it.
Good Luck for the summer season, and we'll see you soon.
| | |
| --- | --- |
| Search for Odessey in all of JustZante & the Messageboard | |
More Restaurants in Laganas...

Akropolis Restaurant | Albatros | Apollon | Avanti | Big Boys | Blue Sea | Blue Waves | Bocca BBQ | Bon Appetit | Bonanza | Caretta Caretta | Chevys | Cicero | Country | Cozy Corner | Delicious | Demetra Taverna | Favela | Georges Place | Giannis | Greek Islands Restaurant | Horizon | Ionian Sea | Island | KFC/Pizza Hut | Koralli | Kostas Taverna | L Frateli | La Marinara | Mamis Pizza | Marabou | McDonalds | Med Version | Medouli | Melons | Michaels Place | Midos | Mouria | Mr Dallas | Notes Taverna | Olympic Flame | Orient | Paradise | Peri Heaven | Pierros | Pythari Taverna | Robin Hood | Sarakina | Seaside | Sirocco | Sizzlebang Grill | Stasantas | Steakhouse | Sunset | Taj Mahal | Tangail | Tasos Place | Tasos Restaurant | Toad in the Hole | Wok Chinese | Zakynthos | Zandos |