Zante Beaches

Laganas Reviews
---
Zakynthos Guide
---
Local Directory
---
WalkAbout

Street View Style Tours
---
Zante Maps
---
Laganas Taxis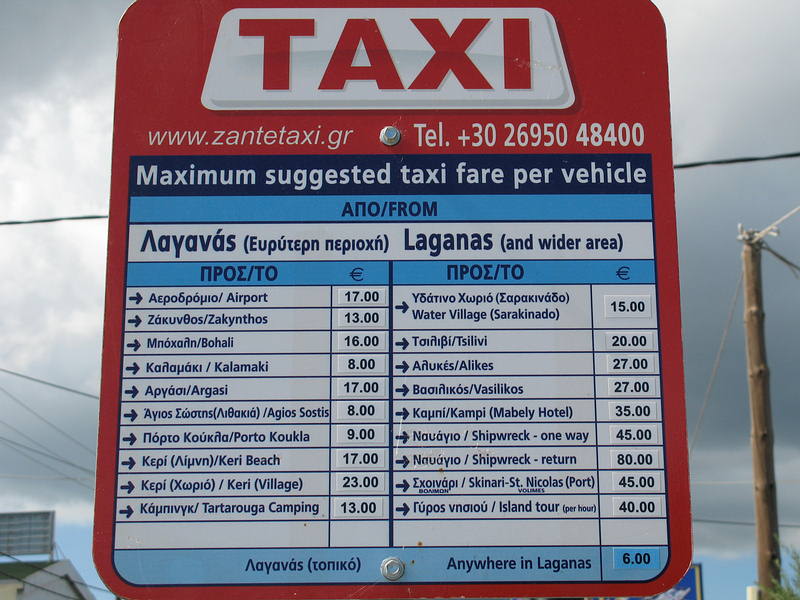 ---
Laganas Buses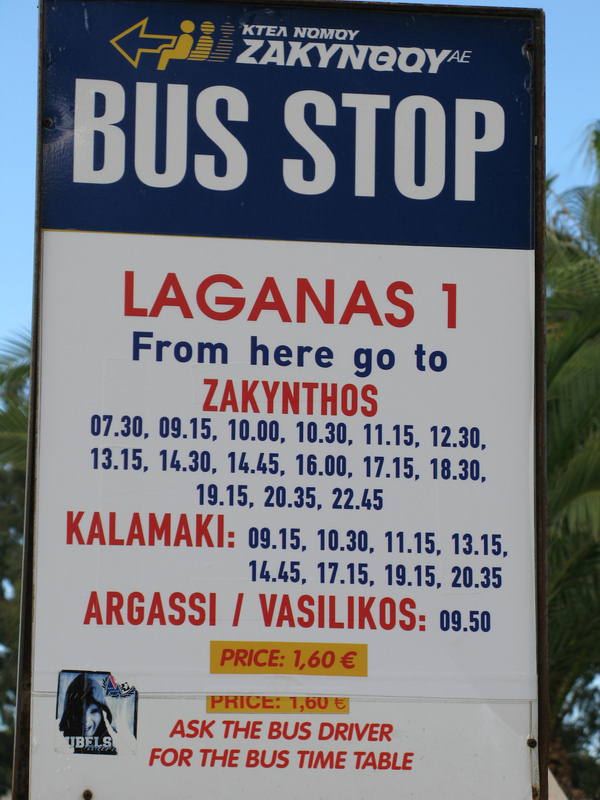 ---

Marys Place

(Restaurants in Laganas)

10/10
Paul R (September 11, 2007)

Only really ate there for lunch but i will give it top marks especially for Irvin, true legend & what a nutter where he gets his energy from I dont know, we ate there on several occasions especially as we were staying at the Canadian (next door!!) Cheers Irvin!!!!
Andy (June 03, 2006)

Just got back from 2 weeks in Laganas, and after one night eating here, we couldnt go away, Dmitri and the other chap are excellent hosts, the food is lush and very very reasonably priced.
Tracey G (September 26, 2005)

Discovered this place 8 years ago on our first visit to the Island and fell in love with the pancakes and maple syrup and the ham and pineapple pizzas!!!!!!! - No one does a Hawian pizza like Dennis :-)

This is a brilliant restaurant with great food and it is excellent value for money, the staff are wonderful and the family that own and run the place are the best.

See you all in 2006 - get that pizza ready!!!!!!!!!!!!!!!!!
Kate G (September 19, 2005)

When they say best breakfasts in laganas they mean it! There are so many different options to choose from. we came here a few mornings on our holiday even tho we were bed and breakfast. The waiters are very friendly. Definitely recommended.
Rachel (August 07, 2005)

awww we loved mary's place went there 23rd july 4 two weeks only been back afew days. Leo, Leonardo + Kereece (Probably spelt that wrong) were amazing!! Gringo!! We came with my brother and 2 of his mates my mate sarah and MAMMY as you would know her!Food amazing, People amazing, I miss it so much I'm coming back end of august hopefully with a different mate x x x
Jade H (June 03, 2005)

hey eveyone!!! marys place is da best place to go 4 ya breakfast after an al night session!! all da staff are great!!! especially leo who always says hiiiiiiiiyyyyyaaaaa!!!! and leonardo wo lovely to always made na effort to chat 2 us!!! misss ya ladz cya sn!!!! lv jade!!!
Rhea A (October 27, 2004)
oh my god we love marys place! we went 2 zante at the end of august n i went last year aswell we love it here! ervin is our little babe!cnt w8 2 go back n the food we ate had was klass. we love all the boys that work there and in the canadian.cant wait 2 c u all soon luv u all loads!!!xx
Peter F (October 08, 2004)
99% GB-custumers especially during football on tv
anyway -food, price and service (funny) very well
at last we like the "britts" LAGANAS would be a death town
without them

Can U Help?
Mel H (October 04, 2004)
Can some plz tell me if a gud lookin chap still works ' marys place he wos about 18-19 nd really gud lookin can some plz tell me nd i wil love them 4eva ( in a jokey way ) thank u
Donna (August 01, 2004)
i went to marys place every morning and evening, what a welcoming from the staff, very fast and friendly service, excellent food and ervin was a total gem with a great sense of humour. u really felt at home.
Kelly (May 14, 2004)
Had breakfast here most mornings really friendly staff and excellent food.

Desire (March 21, 2004)
Great place to be, best coffee and aussie burger on the Eiland.
Greatings to Denis and his family, and see you the end of may

Laura (March 09, 2004)
We came here for breakfast nearly every morning. The waiter made the place! He was hilarious and definitely woke me up first thing in the morning!
London G (August 27, 2003)
Cheers boss, cheers ma man, cheers uh! Abramovich and yakup is a legend! Quality movies and food, especially chicken fillet and the pies with the bad boy gravy! Two ice cubes stirred anti clockwise!


Marie C (January 08, 2003)
We came here for our evening meal nearly every night on our two week honeymoon, the food was excellent, the waiters were very welcoming and became very good friends of ours by the end of the holiday. I would definately recommend a visit here for breakfast if anything else.
Clive B (September 02, 2002)
This Place made us very welcolm, the food was fast, very hot (great pizza) great prices. Also showing DVD's of currant cinama films we could not fault it
Alex & Chez (August 15, 2002)
We rolled into Mary's Place every morning before we went to bed, after a hectic night at Ghetto, breakfast was great for hangovers and a very reasonable price. We visited the morning of my birthday and they even put a sparkler in my sausage (yes because i am grown up now). the youngest waiter had a lovely smile! thanks all for making us feel welcome, see you in June. Chez & Alex
Nicky S (July 03, 2002)
Really good breakfast
Pippa B (October 18, 2001)
Definitley the best breakfast we had. Not greasy at all like all the others
Maria J (September 29, 2001)
The full english breakfast was good. Burger and chips were good. I had a spagetti bolognese for dinner one night and it was MANKY it did not taste like spagetti bolognese it had a funny taste and luckily I only ate a little bit but that was enough to give me an upset stomache and I felt very sick all night. We also found eyelashes in the food a couple of times. One other comment (maybe this is a bit mean) one of the girls serving us was very very spotty and a Bit Juicy White Head on her chin just puts you off your food.
Muffycat (June 27, 2001)
Best english breakfast in Lagana. Sets you up for a day on the beach.
Paul M (June 15, 2001)
We used Mary's most days for a decent breakfast. I can't really fault it. Very clean, and the people there are very friendly. For a change from the local food we tried it one evening, and had a great pie chips and mushy peas ( just like being at home).
Steve F (June 08, 2001)
THE NEAREST BREKKIE PLACE TO ZANTE PARK AND KARRAS STUDIOS. FULL ENGLISH AT 1350. VERY GFOOD VALUE PLACE IS BEAUTIFUL AND CLEAN AND WE WERE ALL MADE VERY WELCOME INDEED ESPECIALLY THE KIDS
| | |
| --- | --- |
| Search for Marys Place in all of JustZante & the Messageboard | |
More Restaurants in Laganas...

Akropolis Restaurant | Albatros | Apollon | Avanti | Big Boys | Blue Sea | Blue Waves | Bocca BBQ | Bon Appetit | Bonanza | Caretta Caretta | Chevys | Cicero | Country | Cozy Corner | Delicious | Demetra Taverna | Favela | Georges Place | Giannis | Greek Islands Restaurant | Horizon | Ionian Sea | Island | KFC/Pizza Hut | Koralli | Kostas Taverna | L Frateli | La Marinara | Mamis Pizza | Marabou | McDonalds | Med Version | Medouli | Melons | Michaels Place | Midos | Mouria | Mr Dallas | Notes Taverna | Olympic Flame | Orient | Paradise | Peri Heaven | Pierros | Pythari Taverna | Robin Hood | Sarakina | Seaside | Sirocco | Sizzlebang Grill | Stasantas | Steakhouse | Sunset | Taj Mahal | Tangail | Tasos Place | Tasos Restaurant | Toad in the Hole | Wok Chinese | Zakynthos | Zandos |