Zante Beaches

Laganas Reviews
---
Zakynthos Guide
---
Local Directory
---
WalkAbout

Street View Style Tours
---
Zante Maps
---
Laganas Taxis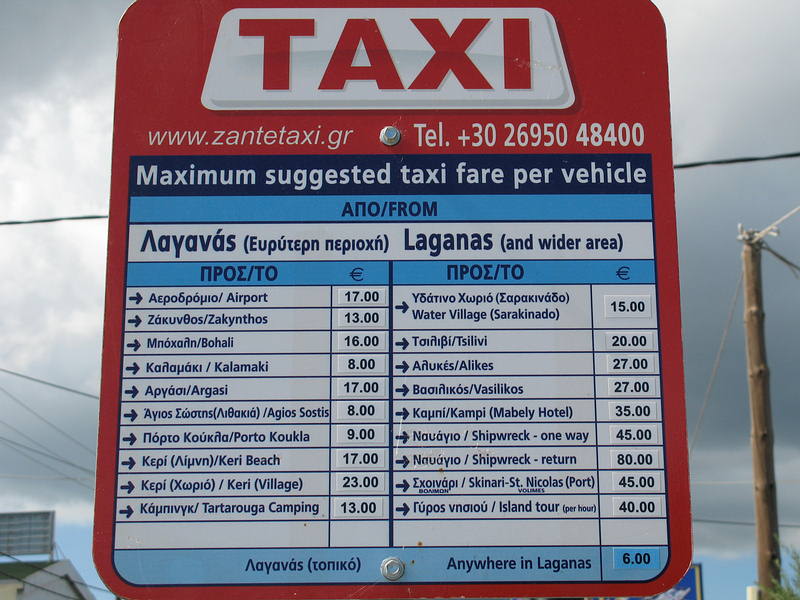 ---
Laganas Buses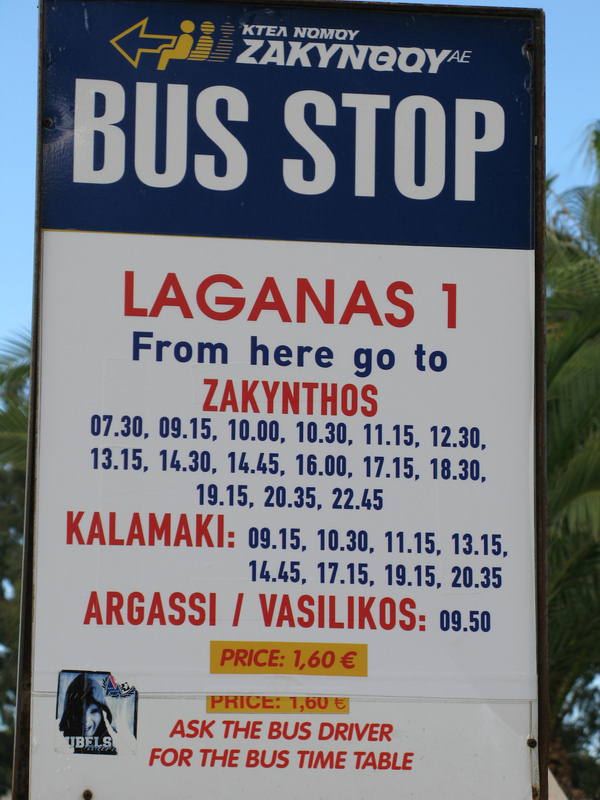 ---

Millagro

(Bars in Laganas)

10/10
Karen R (July 21, 2007)
Hi guys hope your all good. It's Karen i came a few weeks back with my mate Tracey and we always started off here with the fishbowls. We loved the bar and the staff were great and a laugh. If anyone reads this i'd like 2 hear back off Yanis he was a great bar man, also Gavin and Sue were great 2 so it would be nice 2 hear off any of you! I would really advise you to go in here and say hello and have a drink cause they are fab people. Well everyone take care and i'm sure we'll see you next year x
Smithy (January 07, 2007)

bbbbrrraaaaaaaaaapppp !!!!!!!!!!!!!! hiya rob its smithy , lost all my numbers b4 i left ,if u read this bang ur email adress on it so i can get in touch, hope u an claire are ok with the baby due soon ,hope ur workin again this summer coz we had a rite laugh an it wud be gud to have another quality summer ! this bar is the 4th best bar in the entire f**king world !!!!!!!!
Tara (January 06, 2007)

hey dan, i came to zante in may........there was 8 of us from warrington if u remember i ad the medium fishbowl of malibu and lemonade to myself! which u never let me forget lol!!

just wonderin if there is any jobs goin for next year??

luv tara

x x
Anja R (September 16, 2006)

we usually started of here,great service!!

n the best pr in the world,gavin!!hopefully we'll meet up with you soon!!

anja and tammy xxxx
Sarah S (September 13, 2006)

hi all holiday makers

just returned from laganas and visited many bars, this is one i will not be returning to. the bald bar man whos about 40 is a right p**vert, my mates thought he was g*y but the way he was leering over me makes me think other wise. strongly advise you dont have a cocktail as they are extremely watered down and the vodka they use is cheap and made my mate sick. overall laganas is brilliant but just be carefull of walking in this cocktail bar as it will waste your time, go over the road to plus instead.

love sarah. x x x
Jasmine t (August 23, 2006)
Well u do look like Pharrell...that's if i'm talking to the right barman here...as in the hott one haha! But i don't think u ever served us...maybe next year tho...it'd be our pleasure hee hee!!!
Dan M (August 21, 2006)

im dan the barman!! u think i look like pharrell!! heavy!! thanx girls 4 ur interest in the bar!! (and me) it was great serving u all!!!
Merete A (August 18, 2006)

Hey Costas! Had a great time at Millagros! We'll probably come back next year Hope so though. *tihi*
Jasmine t (August 17, 2006)
Awww we loved it here!!! My 3rd time in Laganas and I still start off every night here! Barmen are legends...and one of them looks like Pharrell :-) Sooooo hott!!! C y'all next year :-)
Tara (August 13, 2006)

Just thought id leev a message cus i luvvvvvv dis place!! Sophie, Chloe and Ailsa!! you guys are legends!! dint wana leev u guys!! will defo b bk next yr to work wid yaz........HELL YEA!!! roll on 2007!!

thought i'd leev a pic of Sophie and Chloe that we ad and a pic of u'z guys!! luv ya x x x


Me on left, then Luci

All of us....on our first nite owt!!
Charlie N (July 24, 2006)

Is dan the barman smithy?
Becky C (July 22, 2006)

We started off at millagros every night!!! Cheap as chips for the huge fish bowls!!! And my mate faye fancied dan the bar man- he is a sound bloke!!! A great place to start the night .....
Mark J (July 13, 2006)

i love this place
Nat D (July 10, 2006)

Good place to go to start the night, good cocktails and we all loved Dan the barman!!
Southy B (July 05, 2006)

1 of the best bars there, good drinks, especially the FISHBOWLS . Nice to sit down and the best place to be when its hot, the have good aircon lol

hope 2 c the guys and girls soon

Xx Ad xX
Stefano C (July 05, 2006)

amazing bar, by far the best in laganas. bar staff are legends, thanks 4 f**king us up with fish bowls and cocktails plus the free tequila. hope to come back soon
The 8 (June 05, 2006)

just wanted t say hey 2 every1 that works at millagros, especially chloe sophie n ailsa!! uve gotta luv this bar its ace!! every1s propa friendly n a rite laff!! uve gotta go in even if its only to try the fish bowls. thers that much alcohol in them that u dont need t drink all nite afterwards cs ull b wasted wen uve finished!! excellent place t start off!! they play good music all nite n the owner is a top bloke!! were all devo'd that we had t c*m home

c ya next year ladies xxxx

Nicki O (January 24, 2006)
Hi guys (Kostas,Rob,Pannos,Tom,Ailsa,Sofia) Had great time last july @ millagros especially trying to beat your Smirnoff ice challenge Rob!

Were still not sure about some of those shots Rob - the ones with the Absynth and sprinkle of Cinnamon i think thats what it was anyway!

Anyone beat the Scottish guys in the cracker challenge or the Shot of beer every so many minutes?

Maybe this year when we come out on the 9/06/06 i might find out the answers to my questions and may even attempt to try and beat that smirnoff challenge.

Oh & has Tom still got that Baseball cap on?

Cant wait to see you all again!

Stuart & Nicki.

X
Natalie M (November 03, 2005)

sara why are you prtending to be me!!!!!!!!!!!!!!!!
Scottish N (November 03, 2005)

Hi Tom its Nat

I ment to get your email or mob number at Roadhouse but forgot after i had a few.

Email me if you see this
Seaneen & Lesley (October 19, 2005)

hey guys!! been home a while now and we miss you all soooo much!! a huuuuge hello to kostas, sadie, rob, pannos, tom, ailsa, michelle, sofia and anyone else we might not have mentioned!! had such a fantastic five whole weeks on gorgeous laganas! (yes kostas, we'll be voting next year!! ) your shots were the best sadie, and rob, we'll have mastered the smirnoff ice challenge by next year you wait and see!! cant wait to come back next year! see you all soon and take care!

loads of love, les and shorty xxxxxx
Beckie (October 03, 2005)

Tom the PR gives the best hugs ever, if you ever read this, hope your hands have warmed up and thanks for taking the picture of mine and my sisters bums on our last night!

(Oh yeh, the cocktails were pretty good too and the barstaff made us laugh!)
Lee F (September 29, 2005)

rob, panos, kostas, ailsa, and tommo you all helped make my summer the best! the drinks were good and tommo you got some cracking girls in! thanks guys! tommo and ailsa make sure your back for the reunion!
Mark W (September 20, 2005)
fan-bloody-tastic ,this bar is the mutt's nuts! so if you go to laganas drink here....trust me im a seasoned veteran of this bar &it does exactly what it says on the tin !!!
Mark W (September 20, 2005)
what can i say my girlfriend&i have been plotted at this bar 2 years running we love this place,we've made loadsa friends including the bar staff who are out of this world!!!.a great big hello to Rob,Sadie,Panos,Peri &not forgetting kostas! keep up the good work guys....Mark&Caroline
| | |
| --- | --- |
| Search for Millagro in all of JustZante & the Messageboard | |
More Bars in Laganas...

4 Play Bar | Amigos | Argo Bar | Aussies | Bar Code | Bar Fantasy | Baywatch Beach Bar | BJs | C-Lounge | Cafe Del Mar | Captain Morgan | Central Bar | Cheeky Tikis | Cherry Bay | Chevys Bar | Chicago Bar | Cite Club | Cocktails and Dreams | Cool Peppers | Cream Bar | Cubaneros | Driftwood Beach Bar | Enzo Bar | Escape Club | First Stop | Fishery Inn Pub | Friends | Friends | G Spot | Ghetto Bar | Glamour | Havana Beach Club | Hawaiian Club | Hot Lips | Kamikaze Bar | Legends Bar | Linekers | Loca Bar | Lush Bar | Mad Bar | Maggie Maes | Mambo | Medousa | Mojito | Moulin Rouge | Must Sports Bar | Navagio Bar | Nikos Cocktails | Ocean Inn | Pauls at Last | Plus Club | Pure Beach Club | Relax Bar | Rescue Club | River Bar | Sabotage | Sin City | Sizzle | Summertime Bar | Three Lions Bar | Vibes | Waikiki | Wild Coyote | Zeros | Zoo |