Zante Beaches

Argassi Reviews
---
Zakynthos Guide
---
Local Directory
---
WalkAbout

Street View Style Tours
---
Zante Maps
---
Argassi Taxis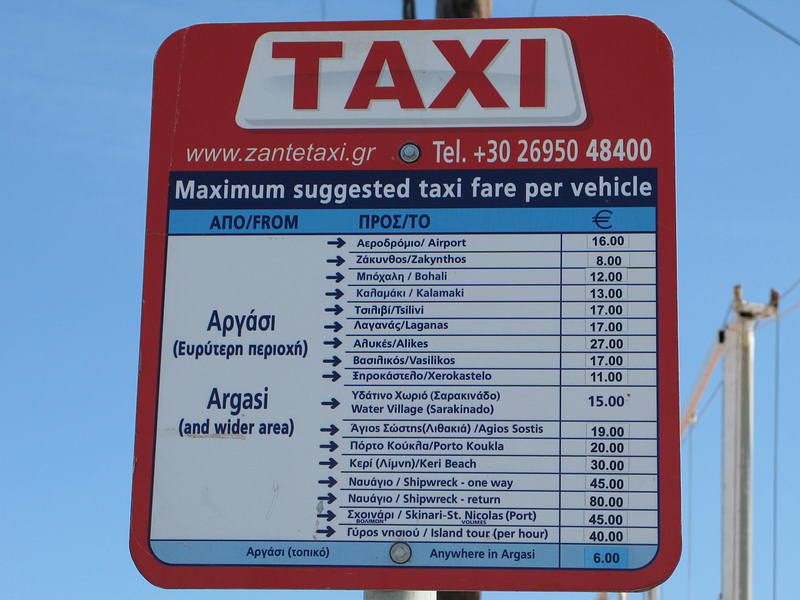 ---
Argassi Buses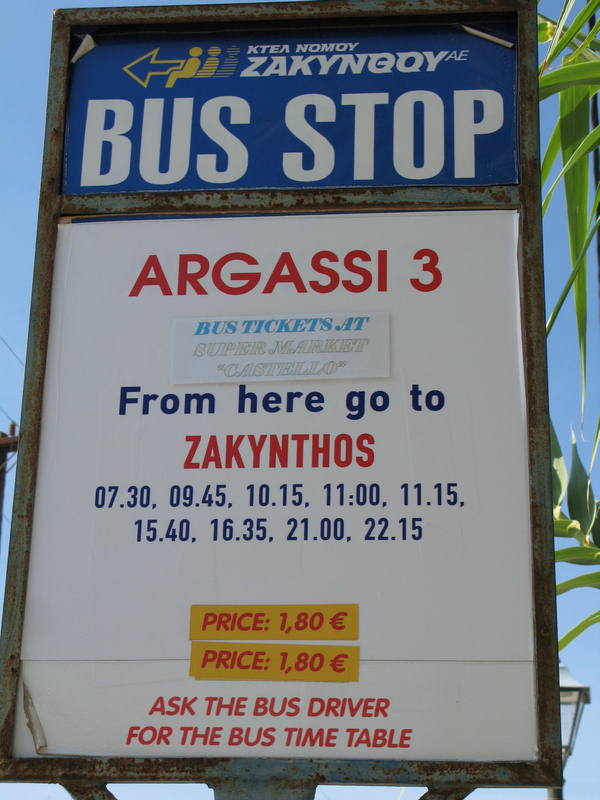 ---

+ Enlarge Map
Windmill Hotel

(Accommodation in Argassi)

Lob L

Had a wonderful 2 weeks here.

Couldn't fault it. Ideally situated too.

Loaded a video of a few pics I took whilst there.
9/10
John H
I stayed here with my wife in October for a quick break from the cold weather in the UK. The rooms are fairly basic, but pleasant enough and suited our requirements. Argassi was very quiet as it was close to the end of the season but the staff were still friendly and enthusiastic especially on the Greek night. The pool bar was good value and the food was good. We visited Zante town a couple of times which made a nice change from Argassi. We walked there and took a taxi back which cost us 8 euros. We thought the Windmill Studios were great value for money and a great place to stay and I'm sure we will return in the future.
10/10
Victor H

IT WAS A GREAT HOILDAY WITH MY WIFE PENNY. THE WEATHER WAS GREAT THE TOURS WAS GREAT . WELL THE FOOD WAS 10/10 . THE OLD SHIP WE WENT OUT ON TO SEE AROUND THE ISLAND ,AND GOING TO SEE THE SHIP ON THE BEACH. HE AND THE WIFE IF WE WIN THE LOTTERY WE ARE GOING TO LOOK FOR A PLACE TO BUY ON THE ISLAND.
10/10
Rick T
My wife and I stayed at the Windmill Studios in June/July 2012. We found all the staff super friendly. The maid service was excellent and the studios were kept very clean. The owners, Jenny and Dennis were very welcoming and sociable. The resort had everything we needed. 100%!!
10/10
Christopher B
My compliments to ALL staff at the windmill,they excelled at being as hospitable,this year as they did lastyear,can't weight to book again next year;didn't want to leave this excellent accomodation!!!!!!!!!!!

10/10
Sheila B

lovely family run business . went for 2 weeks , maid service excellent , they cleaned everyday . food availiable all day & night , and of an excellent standard . friendly staff , 24/7. helen the morning breakfast staff (nothing too much trouble) ,helen the maid + others( very plesant), sue 24 hour reception ( such an extremely safe place to stay ). julian evening barman entertainer ( so funny ). thanks denise ( sagapo ) & jenny xx love sheila & mark ! if you are lookin for relaxation , fun , friendly , extremely clean , safe , jolly holiday that feels like home then i would highly recommend this beautiful place to stay in zante ! only fun loving, polite people should apply haha x

i'm really missing everyone at the windmill x i cant wait to book again 8)

Bjørn H
Once again Bente and I have had 14 lovely days at Windmill! But trhis time we started this trip (first week) togther with 9 other Norwegians! They were all very pleased with the stay at Windmill and some of them wanted to go back next year. We will see. Maybe we are back in september next year Jenny! All our love and thanks to Jenny, Dennis, Julian, Elena, Nicolas and all the others at Windmill!

My regards

Bjørn Harald Bakke
Paul T
The email address is reception@windmill-studios.co.uk or just use the email link on the studio's website.
Janet K
Hi everyone.

I am going to the Windmill Studios in August with my family and am wanting to send them an e-mail. Does anyone happen to know the e-mail address please.

Thanks
10/10
Roger W

A fantastic 14 days in the best studio's we have ever stayed in. Jenny ensured my wife and I had a first floor studio with a great view. The pool, the gardens, the maid service, the food the whole package was 100%. Thank you Dennis and Jenny - we will be back for more! --Roger and Mary Wakefield - Newark - England
10/10
Keir Y

Thank you to all the staff, you were so kind and helpfull and i will be back to see you all again hopefull if you are still there.

All my love everyone!
10/10
Bjørn H

ABBA sang "Thank you for the music........". We want to sing "Thank you for the Windmill and all the staff.....". After 14 lovely days at the nicest hotell ever, we did not want to go home, but.......! Jenny & Denis have made this hotel into a intimate lovely place and even before we left, we decided to come back next year. Hopefully to the same room where we could keep an eye on our family: the sheeps and hens! Thank you all lovely people at Windmill for making our 14 days i Greece so lovely!

Love to you all fram Bente and Bjørn Harald from Norway

10/10
Caroline C
We have just got back from a weeks stay at the Windmill Studios.... we had never been to Zante before and didnt know quite what to expect but we wasnt dissapointed.... the studios are basic but very clean... the towels are changed every day and bedding every 3 days or so..... the studios are situated up a small road away from the main strip so its a quite place with stunning views up to the mountains....Jenny and all her staff were so friendly,, nothing was too much trouble and it was all done with a smile.....the food at the pool bar was very good.... very reasonable prices and a lot of choice.... we had a great time and would def book to go again...

8/10
Janet H

Well what can i say, we have just had 2 weeks in windmill studios. The windmill is a beatuiful place to stay and has recently done some referbishment to the bar area, the pool was clean and the food was good service with a smile nothing was to much for the staff. i have to say i was disapointed with the beach advertised 250m away it was just not a beach however a ten minute walk away was a better beach i was also disapointed that our apartment was on a hill with 26 steps which was not advertised in the broucher. however lovely it was there i wouldn't have booked if i'd known where the apartments were situated, i would like to leave on a good note by saying the restaurants also served brilliant food and they had a good atmosphere.

10/10
Sue C
Well what can i say!!!!!!!!!!! Both Kev and me fell in lurrvv with Argassi!!! What a great place to be. The Windmill studios were great!!!! All the staff were freindly and helpful, greek hospitality is the best you will ever find. I cant find one complaint at all and would not hesitate to recommend The Windmill to any1.

Some great places to eat, The Frog, The Granada(been going to greece for 10 yrs and tried my very first greek dish here at granada!!! Thank you it was beautiful (: x) Met some fantastic people and hopefuly we will catch up again next yr!!!!

Sue and Kev :) xx

10/10
Paula W

I visited Zante 10 years ago and stayed in both Argassi and Lagana, seven of us came this year (6th - 20th May 2010) and it is our first stay at the Windmill Studios. I have to say we were extremely impressed with the accommodation. The staff were very friendly, the rooms were lovely and airy and although they were studios there was a hotel feel about the place, clean towels and bins emptied every day. The food was reasonable and good. We really enjoyed the Greek night, fabulous food and entertainment especially for the money we paid. I wouldn't hesitate to recommend these stuidios to anyone and have already been back at work today raving about the place. Hope to be back there soon x

10/10
Janice W

We have been going to the Windmill for 5 years, we didn't get to go last year but have booked again for 2 weeks in July this year and can't wait.It is a great place to stay and the food is the best you will find in Argassi.The owners and their family are really lovely and we are so looking forward to seeing them all again. Am I right in thinking Julian is going to be back this year, really hope so as it's not quite the same without him!!!!!

See you all soon,

Jan, Gary and Lou.

10/10
Lucy K

Just got back from Windmill Studios - really great place to stay - close enough to the pubs and restaurants, but far enough away from the Karaoke at Legends that you can sleep, if you want to!! Everyone really friendly and the rooms were really nice. Been to Gran Canaria a few times and considering the price we paid for this holiday (under £200 for the week) these apartments were much better!! Free TV in your room (no meter that you have to stick euros in), rooms cleaned every day, toaster, kettle and everything else that you would need in your kitchen (apart from a corkscrew!!).

10/10
David C

Also run by Jenny & Denis as is the Windmill Bay this is my favourite holiday place from all the places i,ve been and there are quiet a few.Run by the best owners you could hope for.The reception staff are brilliant Sue in the morning and the simply wonderful Suzie at night,they work so hard so that you have a great holiday and they never forget a face,also Jenny has the best Greek Night on the whole island every Monday Night,do not miss it.The bar is excellent too Helen by day and Angel by night.They serve fresh meals every night prepared while you wait by the chef,the prices are very reasonable and there meals are just as good as Ethnics or Peppermint Restaurants.Sadly as i am working abroad i will not be able to go for a few years.So all the best Jenny,Denis and staff and i wish you all the best for the future.To all the people reading this do not hesitate holidaying here book ASAP you will NOT be disappointed.

10/10
Linda C

thank you to all the staff at the windmill and to all the people we met there what a perfect position to stay, peaceful but close to every thing.and the best bacon rolls so tyler my son says. best wishes to everyone from lin geoff and ty x
10/10
Kerry G

best place to stay in Zakynthos xx

10/10
Kerry G

this was our first time at the windmill studios, and we will go back there again and again. the room was basic, but they had everything that you needed, and they were cleaned every single day with clean bedding every other. the reception staff were friendly and always there if you needed anything 24 hours a day. the pool bar staff were amazing, and the food was first class, nothing was any trouble, and there was a wide range of food and drinks to choose from. the pool was very clean and in fact i'd say it was one of the best on the island. the location of the studios was brill, it wasn't to close to all the noise of the night life, and there were local shop just at hand and the main strip was only a 5 minute walk away. the windmill also had entertainment on every night and sometimes you could just spend the whole day there as there was always something to do.

my children and myself had an amazing holiday and our stay at the windmill studios was a big part of that. so we would just like to thanks all the staff for making our holiday a very enjoyable one, and we will see you all again next year. love kerry, devon and cody xxx

10/10
Julie S

The staff at Windmill Studio's helped us enjoy our holiday
10/10
Jane C

I JUST WANT TO SAY A BIG THANKYOU TO SUE AND OTHER STAFF,I LOVED IT THERE THE STAFF AND PEOPLE ROUND THE POOL WERE FRIENDLY.I DIDNT WANT TO GO HOME.THE RESTAURANTS WERE LOVELY TOO,ZORBAS WAS ESPECIALLY NICE,AND THE BEACH I LOVED IT,THE WEATHER WAS HOT EVERY DAY.MY DAUGHTER JODIE LOVED THE POOL.ALL IN ALL BRILL HOLIDAY.
10/10
Madelaine G

I stayed at Windmill 3 years ago with my family... I must say it was the best hotel, best resort ever! And everyone was lovely... We enjoyed it so much that my Gran has been back 8 times in the past 3 years and I am due to go on the 5th (next Sunday) and I cannot wait.

Hotel was lovely.. Clean rooms, excellent food, great location... The bar staff were all friendly :)

Tavernas and restaurants were great!

Beaches lovely

Plenty of activities and excursions.

Overall FANTASTIC!! 10 Days and im back again :D :D
| | |
| --- | --- |
| Search for Windmill Hotel in all of JustZante & the Messageboard | |
More Hotels and Apartments in Argassi...

Admiral Hotel | Agoulas Inn | Anemona Beach Hotel | Apollo Hotel | Argassi Beach Hotel | Athena Studios | Captains Hotel | Castello Beach Hotel | Chryssi Akti Hotel | Commodore Hotel | Contessa Hotel | Danae Apartments | Diana Palace Hotel | Dora Studios | Edelweiss Hotel | Elea Hotel | Eleana Hotel | Family Inn Hotel | Hillside Studios | Iliessa Beach Hotel | Ionian Hill Hotel | Katerina Palace Hotel | Krinas Hotel | La Sirena Hotel | Levante Hotel | Locanda Hotel | Marie Mare Hotel | Meridien Beach Hotel | Mimoza Hotel | Mirabelle Hotel | Nefeli Hotel | Noula Studios | Palmyra Hotel | Papillon Hotel | Paradise Hotel | Porto Iliessa Hotel | Roula Kotsonis Studios | Seashell Studios | Timotheos Studios | Villa Denise Apartments | Windmill Bay Hotel | Windmill Hotel | Xenos Kamara Beach Hotel | Zakantha Hotel |