Zante Beaches

Argassi Reviews
---
Zakynthos Guide
---
Local Directory
---
WalkAbout

Street View Style Tours
---
Zante Maps
---
Argassi Taxis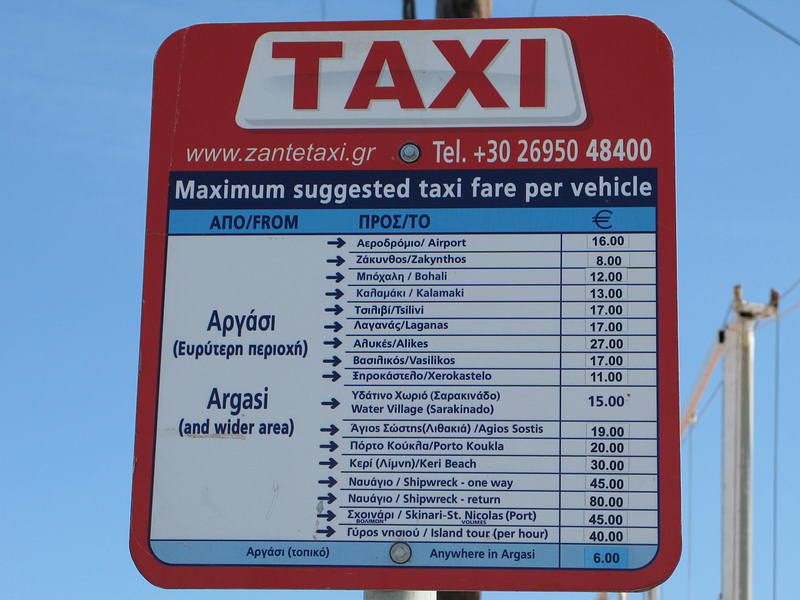 ---
Argassi Buses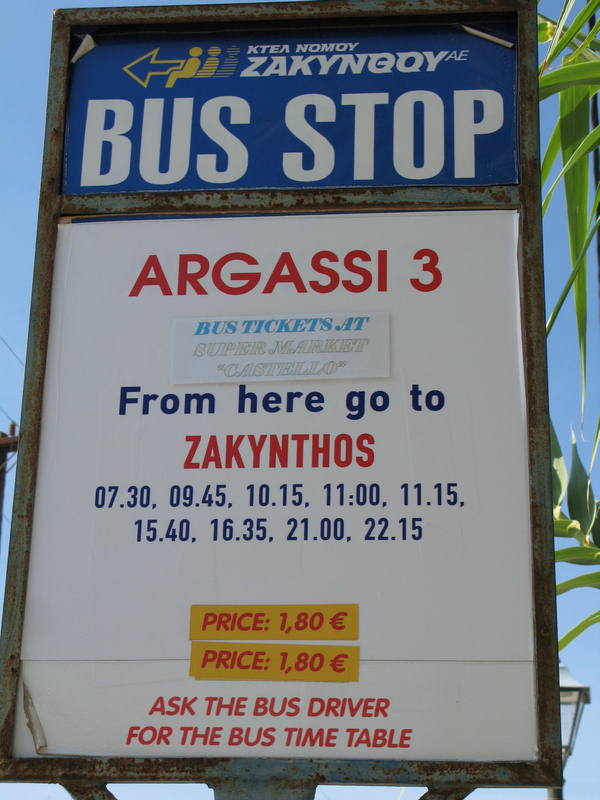 ---

+ Enlarge Map
Windmill Bay Hotel

(Accommodation in Argassi)

10/10
Technoman N
Visited May 2014

The Apartments

We arrived at the apartments around 1.30pm and was greeted and given our room key by Effie. The Apartment had a bedroom with 2 beds pushed together, dressing table and drawers for clothes. The wardrobes had plenty of space and hangers. The kitchen and dining area was nice and bright and roomy with plenty of facilities for cooking including a microwave and sandwich maker but no toaster. The lounge had a 3rd bed and a pull out sofa bed. There was a colour tv in the room. We had a room with a solid wall balcony but to be honest we did not spend too much time on the balcony. There is Air conditioning available which you have to pay for if you want to use it. This can be done on a ad-hoc basis at a cost of 10 Euro per day or 60 Euro per week we did not need it in the middle of May. There is also a safe deposit box in the room which you have to obtain a key for from reception and the cost for this is 25 Euro per week. The bathroom has a shower over the bath which was a bit fiddly to turn around in but ok. A word of warning here is that if you have a bath only take the plug half out to release the water or the bathroom floor will flood through the grill in the tiled floor. This is because the pipes are small and cannot cope with the sudden throughput of water.

Hair Dryers can be borrowed from reception if required.

As you go through reception taking the steps to the left down to the pool area there is an opening on your left where there are blue doors, these are the pool/bar area toilets. At the end of this corridor is a room set up with an ironing board and iron and opposite there are showers which can be used after swimming or if needed if you have to vacate your room and you flight is later in the day, then it could be used as a courtesy room.

The Pool and pool bar/restaurant

There is a large pool and a childs pool which appear to be well maintained and clean. There is a tiny area of beach and the water slowly shelves outward so you can walk a fair way out. Jelly shoes or old trainers would be useful as some bits are pebbley.

There are plenty of sunbeds which were even comfortable without the extra padded mattresses which were available

The two ladies at the pool bar Anna and Maria were lovely and gave us excellent service. A full English breakfast which included, 3 rashers of bacon, 2 eggs, sausage beans, tomato 2 toast, orange juice and tea or coffee cost 5.5 Euro continental breakfast was 2 rounds of toast or bread rolls with orange juice, tea or coffee was 4.5 Euro. Small Beer 2.5 Euro 330ml large Mythos beer 3 Euro 500ml.

Entertainment

Basically there is none apart from a Greek night at the sister Windmill Studio apartments which are about 100 yds from the bay apartments on the other side of the road next to the green frog restaurant. This happens on a Monday evening and costs 12 Euro and has to be booked at reception in advance.





10/10
Helen D

have stayed here a few times would highly recomend and have recommended to loads helpful polite and extremely clean resort in fact have already booked for may 2011 always said i would never go back to the same place as the worlds to big for that but after being to windmill bay its a little treasure. have had various holidays over greece but these have never come up to the same standard it suits families and couples  but would not even hesitate to go there on my own its that safe.really cant say enough about the place .food is excellent rooms spotless and nothing to much trouble for the staff there highly recomend it

10/10
David C

Great apartments run by Jenny & Denis Kladis two of the best hosts you could ever meet.Staff were excellent Especially Christina at the bar,brilliant sea views where you can get peace and quiet and also not far from the restaurants and bars in Argassi meals also served at the bar,always fresh and very reasonably priced.Effe on reception was very nice and helpful give this place a try you will not regret it.
10/10
Joanne S

i have been to zante 5 times and this was the best apartment i have stayed in .

staff friendly onthe the last 3days of our holiday there was only us and another family there but they opened up the pool bar it isin avery nice setting right by the sea
Vicky M

heya we loved staying at your hotel though we did stay in bed 4 ages but we loved the service woz gr8 and the food at your hotel woz gd aswell thankyou

love vicky nd claire xx
Geoff B

Just arrived back from Zante. After a pleasant stay at the Windmill last year thought we'd try its sister hotel this time. Needless to say we were not disappointed. This is the best holiday accommodation we have EVER stayed in. I'm going to the travel agents tomorrow to book up again for next year

Jan W
just got back from windmill for second time and again it was fantastic.jenny, dennis & family are the nicest people you could meet and helen who works at the snack bar in the day is just so nice and pleasant. julian who works there in the evenings is just mad and really great company.the appartments are cleaned every day and linen and towels changed regulary.the food at the snack bar is so nice we ate there almost every day(twice most days). would highly recommend these appartments to all. we had our daughter with us who is 15 and she can't wait to go back agin next year.entertainment is good and they always make sure it stops around 12 midnight so families with young children are not disturbed but the bar stays open as long as the noise is kept down.we were there until about 3am most nights! just can't fault it!!!!

Steve

Just got back from windmill 22nd june,great place to stay,great breakfasts in the mornings and staff all very friendly,allthough a bit noisey at night but this was just one family above us(you know who you are)kept us awake since they arrived,the family from hell(lol) Hope to go back again there next year
David C

Just come back from Zante on 15/6/06, Had excellent time apart from weather was a bit off at times. Could not fault the Windmillbay apartments, excellent setting right on the sea front as was promised in the brochure, Staff were very friendly, apartments were very clean. Had good meals at Papillon, Prince of Asia,Erato,Big Plate but our favourite was Ethnic See the Turtles it is a must, but book on the beach at Laganas much cheaper .

Neil M

Just got from Windmill Bay after our 2nd visit, had a fantastic time again, can't recommend this place enough, clean, friendly and don't you don't get ripped off at the pool bar. Can't wait to go back, hopefully later this year.

If you want a good meal then head for Granda or Pappillon both excellent only bad meal we had was at Picadilly. Also do the Greek night organised through the hotel on Monday's, good value, good food and a giggle!

We have a 6 & 7 year old and they both loved it, enough for them to do, recommend the Water Park and also if you do a boat trip only do a half day one, all day and you will have seen enough cliff faces and blue sea to last a lifetime and the kids will get a bit restless!!
Chris A
Papillon is the best in my opinion. Capriccios is not bad too.(Spelling's probably way out.) Just down the road from you anyway. Papillon nearer Argassi centre.

Chris A
Very nice place. Couldn't believe the space we had. Double balcony too. Only downside to our stay was that the cleaners only emptied the bins every day for a week long stay. Never touched the towels or bed sheets !!?? I'm not one to complain so just lived with it.
Clare H

We stayed at Windmill Bay in June last year with our two small boys and loved it almost as much as the kids did!! We were on the ground floor a couple of metres from the pool which was great and the boys had to be coaxed into leaving the pool at the end of the day. Rooms very clean and lovely in presentation.Staff very friendly and made a big fuss over all of the children, good source of info about the area too. Eating out would recommend Wave Bar on the sea front also Granada was lovely. One of the best parts of the day was a glass of wine on the balcony before bed looking over the lovely sea view!!!! will make a point of going back.
Grace G
Just booked for windmill bay for july next year . loved the photo's keep them coming.
Lezlee H

Windmill Bay Apartments

Lezlee H

stayed at the Windmill Bay 22nd Sept to 6th Oct 05 - we had apartment 103 which was on the ground floor, the pool was literally 10 footsteps from our terrace and the sea was about 40 footsteps away which was ideal ! the apartment was spacious enough for the four of us and cleaned regularly but we were plagued terribly by lots of house flies which became very annoying, especially at night when you were trying to sleep ! You could go straight into the sea via some steps, bit rocky at first but sandy a bit further on - no beach at all so if you want a beach, dont go here. The pool snack bar was fine for breakfast etc.. and reasonably priced too ! Not much in the way of amenities for teenagers, there is a pool table but it is in a dark and dingy small room behind the snack bar - there was no entertainment at all going on, so when it rained, you were pretty much stuck in your room! Thunder storms at night whilst we were there so the sea was rather noisy, being so close. The walk into Argassi isn't too bad, about 10mins to nearest bar The Red Lion - but watch the road, not much pathway to go on !! All in all, I would recommend the Windmill Bay as they are well above the normal Greek standards and in a lovely location with views of mainland Greece and Zante town -

Can U Help?
Sarah M
Lez - you are welcome to come clubbin with me! Don't think Bill will be very happy about it tho!! So i'll meet you at the bar in Newcastle Airport? I'll be the one drinking the vodka n red bull! x
Can U Help?
Nicky P
We are thinking about booking the Windmill Bay for July 2006, we have 2 small kids (6+3yrs) who love the beach. Can anyone tell me what the beach is like? and if we were to book can anyone recommend an apartment as I've read some balcony's don't get the sun and don't have the sea view either. We've had our fair share of disappointing holidays, don't want another!!
Lezlee H

Hi Sarah!

look forward to seeing you at the windmill bay - bet you're flying from Newcastle too! Rachel may be bit young for clubbin - but I'm not !!!
Can U Help?
Sarah M
Goin to Windmill Bay on 22 Sept aswell - Lezlee i don't know what there is for teenagers but Rachel can always come clubbing with me!! Whats the nightlife like at that time of year?

Neil & Kerry

We have just got back a week ago and really wish we were still there. The accomodation is fantastic, the pool area is absolutely brill for kids and the staff are lovely. We were made to feel very welcome during our weeks stay. Everything about it was perfect BUT the road is really dodgy outside especially if you have young children. You have to walk a fair way without a pavement, then when you do find one, it is not brilliant. All in all, a fab time was had by the 4 of us and cant wait to go back.

We ate in a number of different restaurants all of which were great but Pappilion was our favourite. The atmosphere was lovely. Granada and Piccadilly were also good.

Please say hi to Andrew at the Pool Bar and hope Greece make it to the World Cup next year.

Lezlee H
just booked for windmill bay 22nd sept 05 - can anyone tell me what Argassi is like for teenagers, my daughter will be 15 when we go. Anyone got more info on these apartments, not alot to go off on the net.
thanx

Catherine W
Just got back from Windmill Bay today 25th September and I have to say they are one of the best apartments I stayed in over the years. They are relatively newly built and therefore everything is modern and clean. The apartments are located right at the sea - we had a corner suite on the 1st floor which meant we had two balconies - one in the bedroom and one in the living area which made it very airy and not too warm. The view from your apartment is excellent as we had view of the sea plus the pool. The food is quite good also at the pool bar. The only thing I could fault is the road from the apartments to the main area of Argassi - there is a lot of the road with no footpaths so you would want to be very careful at night for incoming traffic.Apartments are clean - cleaners come in regularly to change towels etc. I would definetly recommend it to anyone who is going to Argassi in the future. The rep even said it was one of the best apartments/if not the best on the island. I wish I was still there now!!!

Tracy D
We had a great time at windmill bay fantastic view to meet you as you arrive from your flight. It was very quiet as we were there for the may spring bank hols but at least we slept well! Can't fault apartments best we have stayed in very luxurious for greece all mod cons. Shame the bar closes at 12.00 we went into Kalamaki quite a few times to see our friends who we met last year which was 7 euros each way. Say hi to barbara from James & Tracy Day (luke & Jenna). Will come and see you next year and go to Granada for the greek night (thursdays).

Liz
i stayed at the windmill studios mid-june,and im returning hopefully in september.the studio itself is basic and clean-that's all you need because you won't be spending too much time here-your on your hols! I was lucky to have a pool and a sea view,but studios do differ.The pool is average size,clean and safe for childre,and does have a baby pool.the bar serves great drinks and snacks at reasonable prices and its 5 minutes walk from the centre of argassi,and because of the position,i felt safe at night returning here.The staff are friendly.Well done guys
| | |
| --- | --- |
| Search for Windmill Bay Hotel in all of JustZante & the Messageboard | |
More Hotels and Apartments in Argassi...

Admiral Hotel | Agoulas Inn | Anemona Beach Hotel | Apollo Hotel | Argassi Beach Hotel | Athena Studios | Captains Hotel | Castello Beach Hotel | Chryssi Akti Hotel | Commodore Hotel | Contessa Hotel | Danae Apartments | Diana Palace Hotel | Dora Studios | Edelweiss Hotel | Elea Hotel | Eleana Hotel | Family Inn Hotel | Hillside Studios | Iliessa Beach Hotel | Ionian Hill Hotel | Katerina Palace Hotel | Krinas Hotel | La Sirena Hotel | Levante Hotel | Locanda Hotel | Marie Mare Hotel | Meridien Beach Hotel | Mimoza Hotel | Mirabelle Hotel | Nefeli Hotel | Noula Studios | Palmyra Hotel | Papillon Hotel | Paradise Hotel | Porto Iliessa Hotel | Roula Kotsonis Studios | Seashell Studios | Timotheos Studios | Villa Denise Apartments | Windmill Bay Hotel | Windmill Hotel | Xenos Kamara Beach Hotel | Zakantha Hotel |