Zante Beaches

Argassi Reviews
---
Zakynthos Guide
---
Local Directory
---
WalkAbout

Street View Style Tours
---
Zante Maps
---
Argassi Taxis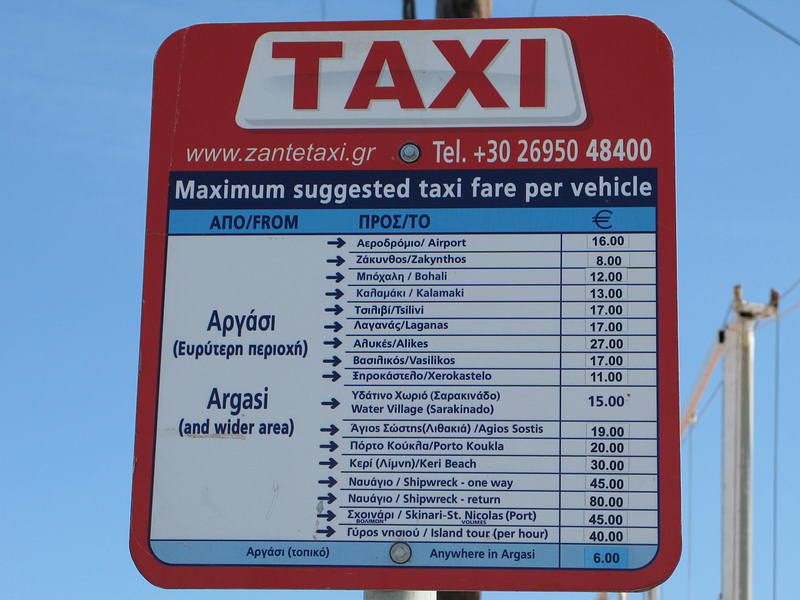 ---
Argassi Buses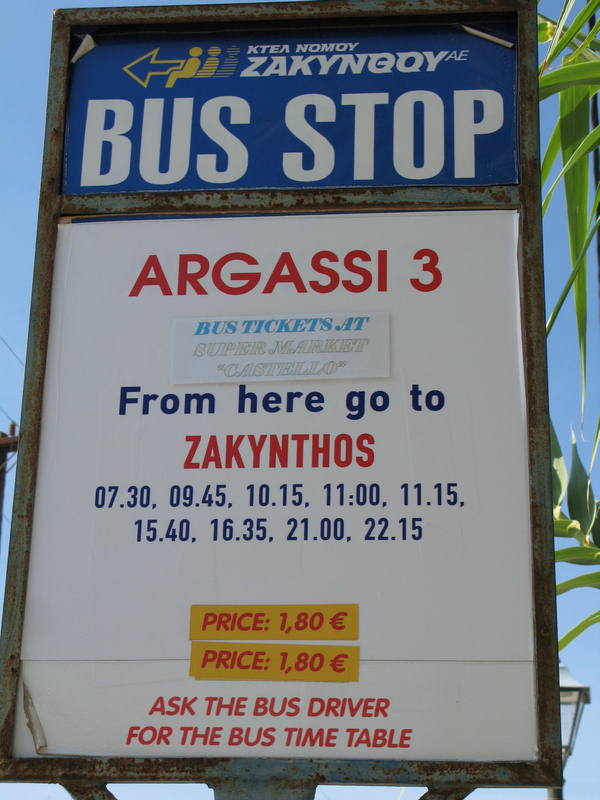 ---

+ Enlarge Map
Mimoza Hotel

(Accommodation in Argassi)

1/10
Millie D

I did not stay at this hotel but myself and a lot of other travellers were very distressed by the sheer neglect to the hotels dog Rex, at one time obviously a much loved pet and I was told by the grandson the dog is receiving medication - cortisone, but as a dog owner myself this is most certainly not the case. This dog is old, but this still does not warrant the absolutely appalling condition of this dog, his coat is completely matted, he is losing his hair which looks to me like either mange or a severe flea allergy, he has conjunctivitis of the eyes, he can hardly walk, is severely emaciated and has a terrible ear infection with puss literally oozing out, he is constantly shaking his head and must be in a great deal of pain, in the 10 days I was there he was going rapidly downhill. I tried to address this problem whilst in the country but got nowhere so I am hoping this post helps puts some pressure on the owner by other tourists trying to help whilst they are there. If you find animal cruelty distressing and that is what this is by sheer neglect then do not go to this hotel.


I would like to add this post is not concerning the beach bar which is ran by Thomas and Elena a lovely welcoming couple.

10/10
Mick &

Thomas and Elena are the most friendliest and welcoming couple, they look after the Mimosa Beach Bar and pool. We visit them in the evenings for a few drinks, and some very good chats, the little bar is wonderful, you can sit at a table overlooking the sea and view over Zante town and have lovely peace and tranquility. Or you can sit near the bar and chat. Its so peaceful. we carnt wait to go back in 3 weeks to see this lovely couple who have just by the way got married. See you soon Thomas an Elena...
10/10
Bjørn H
We hereby salute the Mimosa Beach Bar.14 days in Argassi and 11 mornings (approx. 2-3 hours) in sunbeds at Mimosa Beach Bar should indicate that we enjoyd it. And we did. Elena and Tassos made our stay in Argassi lovely. Thank you both! We will come back next year! Hugs from Bente and Bjørn Harald!
9/10
Dorothy B
We did not stay at this hotel but we used the pool cafe bar every day. Thomas and Eleni were wonderful. The pool was lovely and was quiet most of the day, with the beach just feet away, absolutely fantastic. They made sure we had everything we needed, and gave us great tips about where to eat etc., I would go so far as to say that they helped make our holiday what it was...fab! So if you go to Argassi then do yourself a favour and give them a visit. they are the nicest people you could hope to meet.
Jelly K

We got put here for the night of the 17th sept as our flight was delayed, I think olympic have the place for this purpose. It was odd, like chalets in the woods, gave me the creeps n I wouldnt fancy my chances of making my way back to the chalet drunk!!! We stayed in alakes which was quiet, however in argassi its busy n u could hear noise from the bars from our chalet. It was orrid!!
Nick Y
The setting for this hotel was fantastic. We didn't stay there but thought it would be a great place to eat in the evening with the gentle crashing of the waves just behind us. Unfortunately we sat at a table here two nights running and although it was not busy we left after ten minutes of being eyed up by waiters but not served. Maybe they didn't like the look of us, shame really as we would heve liked to eat there and the menu looked good.

Tracey D
I STAYED HERE IN AUGUST WHEN IT WAS AVERAGING 130 DEGREES MOST DAYS. I STAYED IN ONE OF THE BUNGALOWS WITH MY DAUGHTER AND ALTHOUGH THE SETTING WAS QUITE PICTURESQUE, THE BUNGALOWS THEMSELVES WERE VERY BASIC AND VERY SMALL INSIDE. UNFORTUNATELY WE WERE QUITE CLOSE TO THE MAIN ROAD SO IT WAS NOISY OF A NIGHT. THE HOTEL ITSELF WAS AWFUL, VERY DARK WITH AN HORRIBLE SMELL, A BIT LIKE MOTH BALLS AND OLD MOULDY CLOTHES!!!!! THEY ONLY TURNED ON THE AIR CON IN THE PUBLIC PARTS OF THE HOTEL IF THEY WERE RENTING IT OUT FOR A WEDDING ETC. THE WOMAN WHO RAN THE PLACE WOULD SEND THE MILK SOUR WITH THE CONSTANT LOOK OF DISTASTE ON HER FACE!!!!! IT WAS WELL KNOWN THAT SHE DIDN'T LIKE THE ENGLISH AS WE COMPLAIN TOO MUCH! I WOULDN'T RECOMMEND EATING THERE AS THE KITCHEN WAS ALWAYS FULL OF CATS (KITTENS WERE BORN IN THERE WHILE I WAS STAYING) AND THE FLOOR AND SURROUNDING AREAS WERE COVERED IN DISCARDED FOOD!! WE SHOWED THE REP AND SHE WAS APPALLED! ARGASSI ITSELF WAS A NICE PLACE, WE USED TO EAT AT THE GREEN FROG AND THE PAPILLON WHERE THE FOOD WAS PLENTIFUL/CHEAP AND VERY GOOD. I WOULD GO BACK TO ZANTE BUT NOT TO THIS HOTEL!!

Dean D
Recently returned from a stay at Mimosa Beach Hotel in Argassi. We stayed in a "bungalow" just a few yards from the sea. There are also Hotel rooms, apartments and a swimming pool and beach bar/snack bar. restaurant is said to be good but never seemed very busy so we never tried it. Bungalows are basic,as you would expect with Greek accomodation,but comfortable. Fridges can be hired and air condtioning is available locally, but both are expensive. (2000 dr. per day). Staff friendly and helpful, grounds well maintained. The biggest drawback is that the pool is open to all, and most people using it seem to be from other places. they also charge residents and visitors alike for sunbeds & umbrellas. (500 dr. each sunbed/umbrella). Breakfast is Continental and basic, (bread,jam,cheese,meat,juice,cake,cornflakes, yoghurt, peaches, Tea & Coffee.), but you can get a "English" breakfast directly opposite the Hotel.

| | |
| --- | --- |
| Search for Mimoza Hotel in all of JustZante & the Messageboard | |
More Hotels and Apartments in Argassi...

Admiral Hotel | Agoulas Inn | Anemona Beach Hotel | Apollo Hotel | Argassi Beach Hotel | Athena Studios | Captains Hotel | Castello Beach Hotel | Chryssi Akti Hotel | Commodore Hotel | Contessa Hotel | Danae Apartments | Diana Palace Hotel | Dora Studios | Edelweiss Hotel | Elea Hotel | Eleana Hotel | Family Inn Hotel | Hillside Studios | Iliessa Beach Hotel | Ionian Hill Hotel | Katerina Palace Hotel | Krinas Hotel | La Sirena Hotel | Levante Hotel | Locanda Hotel | Marie Mare Hotel | Meridien Beach Hotel | Mimoza Hotel | Mirabelle Hotel | Nefeli Hotel | Noula Studios | Palmyra Hotel | Papillon Hotel | Paradise Hotel | Porto Iliessa Hotel | Roula Kotsonis Studios | Seashell Studios | Timotheos Studios | Villa Denise Apartments | Windmill Bay Hotel | Windmill Hotel | Xenos Kamara Beach Hotel | Zakantha Hotel |