Zante Beaches

Argassi Reviews
---
Zakynthos Guide
---
Local Directory
---
WalkAbout

Street View Style Tours
---
Zante Maps
---
Argassi Taxis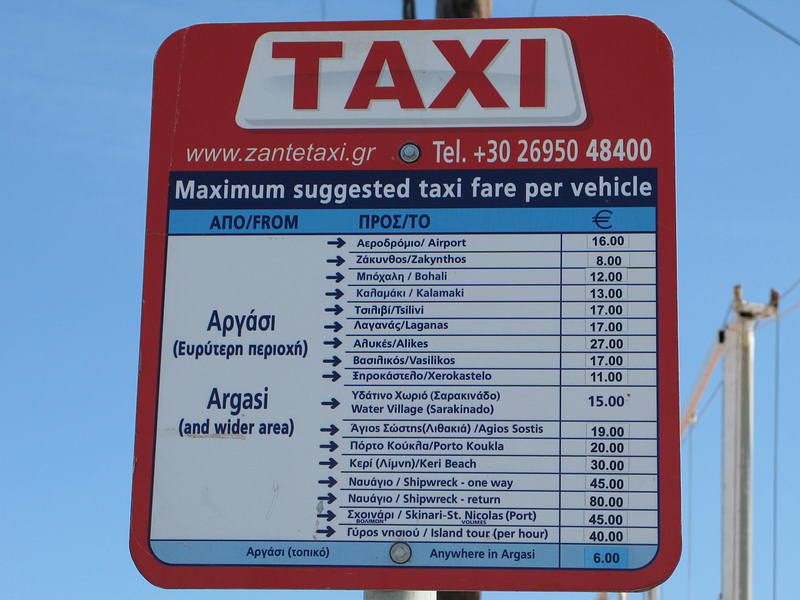 ---
Argassi Buses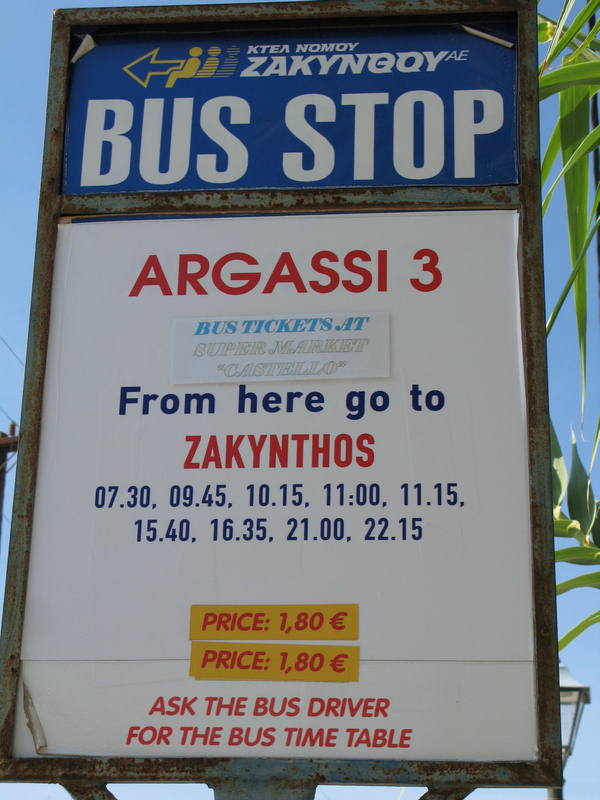 ---

+ Enlarge Map
Meridien Beach Hotel

(Accommodation in Argassi)

9/10
Lawrence K
Spent the first 2 weeks in June here and have to say I was pretty impressed. The complex as a whole was very clean and had good facilities. It was very central and so was a good base for going out at night. If your looking for somewhere a little quieter than most then the Meridien should suit.
8/10
Jacqueline L
Just arrived back sept 2010,ideal base to explore this beautiful island

I had a comfortable stay at this hotel, room was spotless and staff very helpful

Anyone going out hire a quad bike for a couple of days saw some stunnings locations that you can not get to on foot, tavernas built into mountains etc

Mr and Mrs Leighton

Katrina P

Just got back from a two week holiday here it's not the hotel i booked into but i got moved here and was told it was wheelchair friendly but it's not there is a step to reception there is a lift but don't have a room next to one of them as they bang all day and all night so you can't sleep the rooms are ment to be for two and the third person will have a fold up bed the self catering facilities are a two ring hob which is right below the smoke alarm which will go off everytime you cook a kettle and a fridge the bathroom has a bath with a showerhead that you have to hold or if you are not above 5ft then you can have a bath but you will struggle to get a wheelchair in the bathroom the television is free but it only has one english channel and there is an hairdryer if you make calls from your room or reception you will be charged the air con will cost you 6 euros per day but it will only cover the bed nearest to the patio doors and when you take the key out it will go off which is no good as you need it during the day to keep the room cool for you to walk back into so really you are only paying for it to keep you cool at night but sometimes you don't need it all you have to do is leave your patio doors open but close the blackout doors you will only get two blankets in your room and one pillow each the safes are not in your room they are in reception but you dont really need one as the cleaners will not touch or even move anything all they do is come in clean make your beds and change the towels then they are gone they work 7 days a week and the whole hotel is very clean there is a pool bar but it's not worth going to as you can get things cheaper at the local supermarkets the best ones to go to are discount and dolphin there you can get bottles of pop for 85 cent and capri sun for 50 cent but the pool bar charge 150 for a can of pop under the pool bar are toilets a shower and changing room for females and one for males but they won't tell you that as they want to charge you 40 euros to keep your room on plus you have to be out of your room by 10 but in the room on the wall it will tell you 12 the pool well it's not very big but it goes from 80m to 170m and the childrens pool is 50m it can get very cold that cold that the sea can be warmer there is a step to the pool area and the edge and steps are very slippy so use the metal ones you will be safer there are only 50 odd sunbeds and 70 odd rooms which most rooms will have at least 2 people in them they have a room full of sunbeds but they will tell you that they are broke but why keep broken ones under lock and keys so you can't see for yourself don't leave your towels on the sunbed even if you are going to the sea which is only behind the hotel as if you do your towel will either be moved or thrown in the sea which happened every day the hotel is mainly full of other nationalisties which are the ones that cause all the problems as they think they own everything they will take your lilo's even if your children are playing with them but not on them they will just take what they want when they want and the staff will not help you with this matter argassi is not a place for children as there is nothing for them to do the beach is not very big and not clean the sea by the beach is full of big rocks if you catch what supposed to be the free bus to the next beach which is great it don't work out free as you have to pay for a sunbed for 4 euros each as you all need a token to get back on the bus and don't have a massage on the beach as it will cause you more pain you can catch a taxi to zante town which the markewt is the only good thing to go there for or kalamaki which is fantastic parthenon resturant is fantastic each destination will cost you 12 euros each way don't bother with the transfers as here you will pay 60 pound but there it will cost you 15 euros each way and it don't even take 10 minutes there is no entertainment at the hotel and the surrounding area it all starts at 10 we will not be going back to argassi as it is very boring for children and people who don't drink as the only thing you can do at night is go to the pubs argassi should be classed as an 18 to 30's place not for families.

9/10
Jackie R
Just got back from a return holiday to the meridien after a lovely holiday last year and yet again another wonderfull holiday here accept anthi has gone and so has the atmosphere around the pool pool was dirty no food and little drink stocked up hope they change for the peak season other than this hotel was clean and reception very friendly
10/10
Louisa A

Hey,

What a lovely place and really inforgettable. Anthi and those two girls really made our holiday. The location is gorgeous and the craic was great. Miss it already and cannot wait to go back. Miss you Anthi and hope you read this...

Love Louisa and Roy
10/10
Hajnalka K

Hey,

We spent 12 days at Meridien in August.

It was brilliant. The hotel is in a great location, room had everything we needed and cleaned up everyday, sheets and towels changed regularly. Views were wonderful, and the staff was excellent. Especially Nikoletta at the reception.

The sea is crystal clear, but the beach is tiny. Pool makes up for it though.

The pool bar is ran by Anthi. She and her two daughters (Timita & Popy) are fab.

We would strongly recommend Meridien to every visitor, and would return too right now, if we could.

Hajni & Nora

10/10
Tamas S

Hi folks ,

I believe, this has been one of our greatest holidays. All I can say is a big THANK YOU to all the staff, because it is a great resort. Everything was just so perfect, not to mention the view which is spectacular.

I would strongly recommend this hotel to everyone who wishes to visit Zakhyntos. Argassi is a nice little town with nice surroundings. You can reach every little town in the area in next to no time. The sea is crystal clear and there are a lot of nice programs to take part in. So, DO NOT WAIT. GO NOW!

Thank you again!

Tamas and Tündi from Hungary

P.S. And this photo is given to that young little boy with whom I could play the guitar.

He is just so talented. Thanks man! Keep on going!

10/10
Jennifer W

Hey guys,

Been here the last 3 years with my b/f and the girls. It is fab the apts are clean and staff are always very friendly (even when ya want loads of towels to mop up the water from the shower as there are no shower curtins these are very rare anywhere in Zante). My first 2 yeares pool bar was run my Panos who made our holiday both years and his mother (who was the chef) he is now running a supermarket in argassi and is still as fab as ever, the pool bar is now being run my Anthi and George and thier 2 fab daughters these four would do anything for you if they thought it would make your holiday better (my parents are over with them as i type im very jealous) heading back again this year in Aug and really cant wait I just love Argassi it is true the beach is tiny(if you blink you may miss it) but the sea is fab. I also see someone had mentioned Laganas beach but said they had not been there in my opnion it is not at all nice unless you like broken glass, loudmouth drunks all day and being hasseled ever two steps you take down the beach(not my idea of fun). I would (and I have already) recommend Argassi and Meridien to anyone!!!!

10/10
Anne S
Just got back after yet another lovely visit.Anthi is great and the new sexy waiter Nicos[just incase you are checking up on me]is so friendly.Lovely place met some new friends and some noisey ones .Everything about it was great.
9/10
Kate B

Just got back from one week at Meridian. Was brilliant. Rooms had everything you needed and were cleaned everyday. Views are wonderful, although don't expect much of a beach, there isn't any sand, only a couple inch's of dried sea weed and then water! Pool makes up for it though, is lovely, plenty of sun beds and relaxing atmosphere.

The pool bar is ran by Anthi, she's wonderful, couldn't be more friendly or welcoming & watch out for Nickos the waiter, very hansom and charming!!!

Hotel is in a great location, everything is 2mins away, supermarket is next door and taxi rank is right out side!

Would recommend to anyone. I would return right now if I could!

10/10
Anne S

Hi Steven not sure if you can book direct as reception was very basic when we went in sept.I am going on Sunday and have booked through Low Cost Beds.Have also used Med Hotels which are sometimes cheaper.I book flights seperate but when i phoned Low Cost Beds they gave me everything for the same price.They dont even change trav chqs at the hotel.I liked it here if you havnt been,great location and thought rooms were good.Hope this helps
Lovisa C

ANTHI - I hope you read this, I miss you so much it was very nice to meet you this summer and I hope I see you next summer! // Lovisa in sweden
9/10
Ashleigh

jus got back from a week here, loved it, the apartments were clean and tidy only thing, our sheets weren't changed once.... maybe they forgot....?

anyways loved the pool and the pool bar and all the staff and our gorgeous sea view... deffo go back
10/10
Anne S

Great hotel with lovely views.Everything was great,snack bar was good too.Will return next year.
10/10
Niamh T

Just back from a great holiday at the Meridien - will definitely be back to Argassi and will certainly stay here. Anthi in the bar is the best and really helped make the holiday great... Miss you all!!

10/10
Carrie

My sister, my friend and I have just got back from two glorious weeks at the Meridien Beach. It was our second time in Argassi and we chose the Meridien after looking at all the reviews and checking on this site that the studios were actually part of the same complex. We certainly weren't disappointed with our choice and when we return to Argassi will not consider staying anywhere else.

Our studio was spotless and cleaned regularly by the maids (as regularly as they could actually get in without waking us that is!). We had a beautiful sea view and the ultimate in quietness. The staff on reception are very friendly and helpful and if you have a problem it will be sorted immediately. Air-con is available as an extra, it's also so powerful that we could only have it on in short blasts because we actually got cold - in the middle of a heatwave!

So sorry to hear you regulars sound so gutted about Panos not being there anymore, he sounds like a good guy. You'll have the best of both worlds though cos sounds like you'll still be able to visit him in Argassi and the other good news though is that the pool bar is now run by the most wonderful woman called Anthi - what a character! She will give you the most wonderful of welcomes (best we've ever had in any of the Greek Islands yet!) and she and her two young daughters, who help her out during their school holidays, help to create a lovely, happy, family feeling around the whole pool area. She really will look after you!

We would thoroughly recommend a stay at the Meridien Beach and will definitely go back there when we return to Zakynthos - our only regret is that we can't go back right now!!

(view out to see from bottom floor A block studio and Argassi 'beach' taken from pool area)

Also, sorry John did have a card with contact number on it but can't find it now - see if anyone on the Argassi message board can help they're usually great there. Good luck!

Chris A

Panos isn't there anymore.............

The pool bar is now being run by Angela.
10/10
Jonathan & Jean

hey panos its jean and jonathan here just to let you know we had a great time last year (september 2006) and that we will be back this year to see you and to have those lovely cocktails again so get the tabasco ready!!!!! wel be there with our inflatable boats and snorkels in the pool again annoying everyone at 6 oclock and hope to see our jersey on the wall as it was the best one after all it took us days to decorate it ha ha any way wel see you in august be prepared ha ha!!!!!!!!!

from jonathan, jean, john & lindsey in co. wicklow, ireland

the best hotel in the world thanks to panos
Paula I

Sorry, I forgot to give you a thumbs up!!
Paula I

This is just to say a big thank you to Panos for making us both feel very welcome and for making our evenings very enjoyable. Hope you get to have a long rest during the winter months.

This bar has wonderful views over the sea and across to the mainland. Well worth a visit if you just fancy chilling out, having a relaxing beer and a good old natter with Panos!

Lots of love from Paula & Frazer (Brighton)

PS. A big hello to Chloe too. Hope you make it back home safely at the end of this month.
Anne

Hi Panos!

Well we arrived back to Ireland in one peice! thank you for friendliness and making our holiday a good one! we will be back. u make sure u dont work to hard, and remember to play that aslan cd for the Irish. your talent for making us welcome along with your mothers cooking makes the Meridien the cool place that it is.

love

Anne, Darren, Paula and Niamh.

God we miss those Pina calada's already
Olle H

Hi Panos.

Thanks for two nice weeks.

Olle and Eva Henricsson
Marian+john B
hi panos hope you are getting plenty of irish in the pool bar keep them well topped up with baby guinness .

we had a ball ,say hello to your mother and thank her for the chicken soup it kept me alive ,

hope you put up the jersey all 9 of us will b back.

thank you for the big cead mile failte you gave us .

slainte

ps say hello to the mad night porter
Brendan D

Best holiday ever!!! Panos is the best barman in argassi and serves the best food and drink. Thank you so much for all the late nights and just simply making our holiday ! We're coming back next year for the butterballs....make sure you keep the magners nice and cold for us!!The irish (fiona & brendan) & the Norweigians (therese and erling) we will be back next year!!!

P.S We see our jersey is still hanging with pride and we also like to see we have started a trend!!! keep having fun!!!

Brendan & Fiona ( June 2006)
Anne B

Hi Panos!

This was our second time at the hotel and we just love it!!! Panos - it was great to see you again - you are a fantastic bartender and friend! We are coming back next year!

Thank you for lovely drinks, long hours in the bar and so much fun!!!!

See you next year,

Anne Bente, Anja, Wesley and Kristin
| | |
| --- | --- |
| Search for Meridien Beach Hotel in all of JustZante & the Messageboard | |
More Hotels and Apartments in Argassi...

Admiral Hotel | Agoulas Inn | Anemona Beach Hotel | Apollo Hotel | Argassi Beach Hotel | Athena Studios | Captains Hotel | Castello Beach Hotel | Chryssi Akti Hotel | Commodore Hotel | Contessa Hotel | Danae Apartments | Diana Palace Hotel | Dora Studios | Edelweiss Hotel | Elea Hotel | Eleana Hotel | Family Inn Hotel | Hillside Studios | Iliessa Beach Hotel | Ionian Hill Hotel | Katerina Palace Hotel | Krinas Hotel | La Sirena Hotel | Levante Hotel | Locanda Hotel | Marie Mare Hotel | Meridien Beach Hotel | Mimoza Hotel | Mirabelle Hotel | Nefeli Hotel | Noula Studios | Palmyra Hotel | Papillon Hotel | Paradise Hotel | Porto Iliessa Hotel | Roula Kotsonis Studios | Seashell Studios | Timotheos Studios | Villa Denise Apartments | Windmill Bay Hotel | Windmill Hotel | Xenos Kamara Beach Hotel | Zakantha Hotel |