Zante Beaches

Argassi Reviews
---
Zakynthos Guide
---
Local Directory
---
WalkAbout

Street View Style Tours
---
Zante Maps
---
Argassi Taxis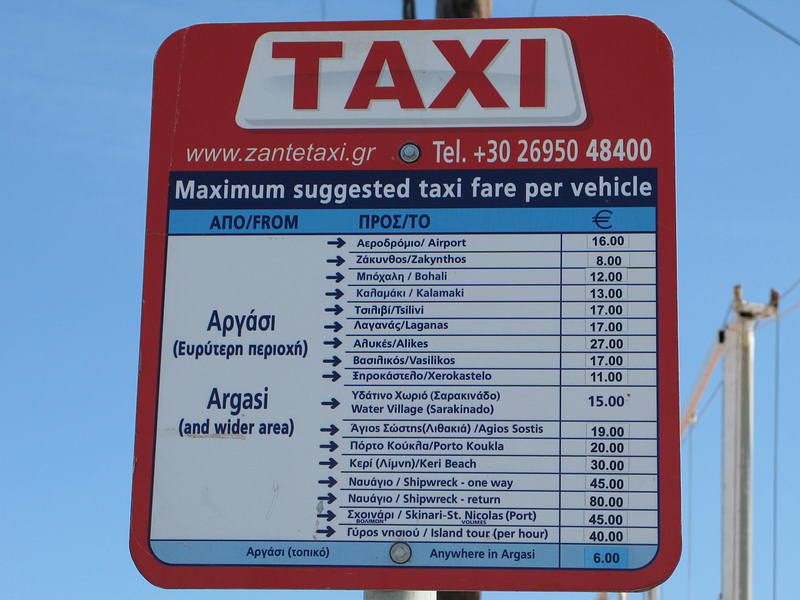 ---
Argassi Buses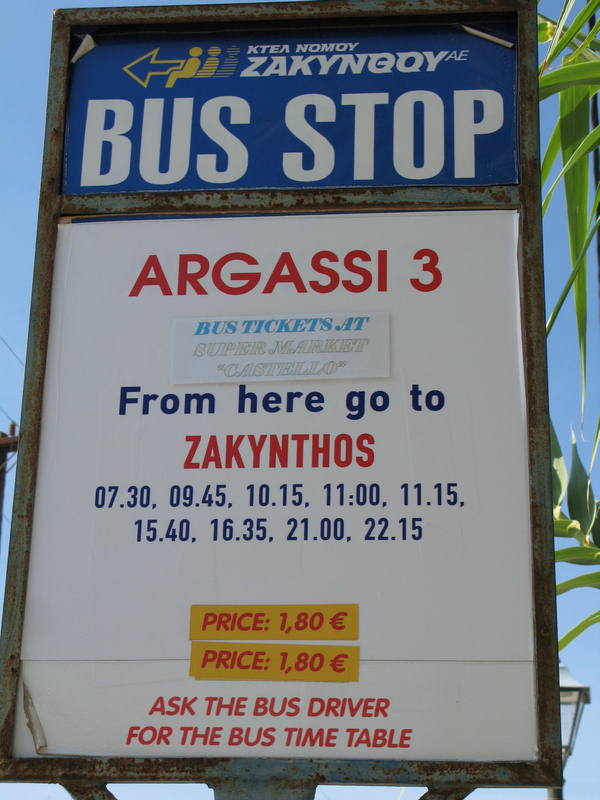 ---

+ Enlarge Map
Ionian Hill Hotel

(Accommodation in Argassi)

Malc J

I was thinking of going alone to the Ionian Hill this August for two weeks self-catering. The location sounds great and the hill walk won't bother me and if it means not being in the busy centre for all of the time then even better.

Can you remember how much you were charged per week for
a) safety deposit box and
b) air conditioning

It's just I read somewhere else on the web that the charges were quite steep (like the hill) - certainly for me who is used to Turkish prices.

Also were you doing B & B rather than self-catering in the studios. Just wondering if there are any supermarkets around the hotel, otherwise I'd be walking in the town buying food to cook/eat in the studio.
cheers

Matthew A

Hi im heading out to this Hotel in July with my family does anyone knowwhere i can see pictures of the hotel as all of them are of the pool and inside the rooms?
Nikki B

We had a phone call from Dennis (one of the sons) at the Ionian Hill this weekend. He wanted to know when we were going again this year. He was able to tell us that Air Tours and Manos Holidays are now in the hotel for anyone wishing to book up.

We hope to be going back late August/early September.
Adam L

Well, the location is a bit naff - its a good 10 minute walk into the resort and its not a decent walk either. The hotel itself though is really decent. Nice pool, excellent pool bar, and they put on one helluva barbecue night. Quality. 9/10
Can U Help?
Gary S
can anyone tell me which travel agent does ionian hill desperate to go back next year for my sons 18th went years ago best holiday ive had please help

Nikki B
We've just come back from our sixth holiday in a row at the Ionian Hill. Needless to say, we love it!! For those who complain about the steps, the road and the nightclubs, can i just quote the brochure blurb:-

"On a HILLSIDE on the outskirts of Argassi, looking down over the sea stands this comfortable hotel, in two blocks, with it's own swimming pool and childrens' pool........ There are TWO NIGHTCLUBS close by, due to the location, there may be passing noise..... Argassi's bars, tavernas and supermarkets are 15-20 minute stroll. A short steep approach makes the hotel unsuitable for anyone with walking difficulties"

All the points raised in the previous post are mentioned in this description so why be surprised when you get there. As for the nightclub noise, - we've never been kept awake by it and we always have a room at the front. We've never experienced damp in the room and as for the "staff", the hotel is run by an extremely friendly family who couldn't do enough for you!! No air conditioning - then ask for a fan - there's a big notice behind the bar telling you!!!

As for the walk into town - we've done it every night we've been there and I would hardly describe it as "suicidal".

Roll on next May when we go back - 10 out of 10 to Dennis, Nico, Stella, Anthony and friends!!!

Rob S
where do i start!i can think off worse than poor for this hotel.the hill you have to climb would be task for chris bonnington.it had 69 steps,you had to take 2 steps per step as they were so wide apart.the coach had to park the other side of the hotel as the hill was so steep.the staff were ignorant full stop!.the room had more damp than the titanic,if you were brave enough,you could always take the suicidal 25 minute trek down to aggasi town dodging the cars and lorries on the long winding road.dont know what smelt worse,the bath room or the wardrobe,just like a sewer.(i held back a bit there)if you were lucky to get to sleep with the heat,as there was no air-conditioning the music from the 2 night clubs would wake you.they start at 12 and end,if you are lucky at 4am.oh!!! and mind your head on the low piece of concrete by the stairs.yes i did t**t my head on it.if i knew how to say compensation in greek i would have.just thank god i had only one week there.i feel sorry for the next victims who have to stay at the ionian hell,oopppps sorry!!! ionian hill. 0 out of 10 here.

Ruth T
we stayed at the ionian in july 2002 and had to put up with a group of people who took over the music behind the bar and decided how loud they wanted it. We asked many times for the owners to turn the music down but they didnt. The greek night was a rip off and we seemed to be feeding their extended family, unlucky for us our room was next to the bar and they all sat out side our room till the early hours. many of the guests were queueing up when they found out we had packed lots of extra ear plugs. The view is lovely and its kept very clean just a shame about the late noise every night.

Laraine C
We stayed at this hotel at the begining of September this year and like someone else said, the Greek night is a rip off. We paid 15 euros so that their family and friends could have a free meal. The pool needed a good clean but the manager couldnt be bothered. He did manage to clean it once during our stay of 2 weeks. The hotel its self was spotless and the domestic staff come waitresses were great. You need mountain boots to walk up the 69 steps to get to the hotel. The other guests we met were a nice lot though.

Gordon H
We spent 2 weeks at the Ionian in September 2003. We enjoyed staying there as it was clean and quiet (the open air night clubs were shut). We didn't use the pool much, you can walk into town for a better one. The staff were ok, even though they tend to make the drink prices up as they go along. We gave breakfast a miss most mornings and had a late one at the Red Lion instead. Full breakfast for 4 euros isn't bad! Never saw one cat or even a dog, maybe they cooked it at the bbq!

Bronwen B
Are some people talking about the same hotel? I have just returned from spending two weeks at the ionian hill and read this site before I visited. It got me into a right tiz as I was expecting to stay in some dump in the middle of nowhere! The place was spotless - no a cat in sight and there isn't even a room 203! There was a small night club nearby but you couldn't hear any noise from it unless you were sitting on your balcony and straining. Its about a 15 min walk into the town along a very windy road with blind bends which the cars speed down. OK to walk down whilst its still light but don't even think about doing it when it's dark - get a taxi - it only costs 5 Euros. Unless you're single (i was there with my boyfriend) the staff are not friendly at all behind the bar - infact they could be described as moody gits, but not to worry. Had a great holiday - lovely place, lovley people and BRILLANT cocktails at the Oasis Bar!

Emma W
Dont bother getting ripped off with their Greek Night. 15 Euros is over priced, ..no room for seconds as all their Greek friends are picking away at what food remainds. Dont expect, (like we did) any traditional Greek costumed dancers (like other Greek nights). Expect to be constantly dragged up by the housekeepeing staff to dance! On several nights we were disturbed by the owners Greek friends having their own party until early hours. During the day agian their Greek friends took over the pool area! Breakfast is disappointing (one bread roll, a glass of very strong orange squash and a cup of tea!) The owners have the sweetest little dog, but beware it likes to do what dogs do in the long grass where the sunbeds are, and the owners seem to be oblivious as to what the dog leaves behind!!
Beware dont put your things in the wardrobe unless you want a nice covering of mould on them when you come to pack!
On a positive note, it has wonderful views.

Rose-ann M
MYSELF AND MY NEW HUSBAND BRIAN SPENT A WEEK AT THE IONIAN FOR OUR HONEYMOON AT THE BEGINNING OF MAY 2003, IT WAS THE FIRST TIME I HAD EVER FLOWN ANYWHERE, I HATED THE FLIGHT, BUT STAYING AT THE IONIAN WELL, AND TRULY MADE UP FOR THAT.
WE HAD A SUPER TIME THERE,DENNIS AND THE REST OF THE STAFF WERE BRILLIANT, THE PEACE AND QUIET AT NIGHT WAS GREAT, AND IT WAS ONLY A SHORT WALK FROM TOWN,OK WE WERE UP A HILL, BUT THE VIEW WAS SPECTACULAR.....THE ROOM WAS SPOTLESS, THE POOL WAS SO CLEAR AND CLEAN,I EVEN GOT BRIAN TO GO IN (HE CAN'T SWIM)WE HAVE ALREADY DECIDED TO GO BACK NEXT YEAR, FOR 2 WEEKS NEXT TIME.WE RECCOMEND THE OMMELETTES...MMMMMMM DELICIOUS.
WE ALSO MET SOME REALLY NICE PEOPLE THERE, AND HAVE KEPT IN TOUCH WITH 1 COUPLE..SO WE HIGHLY RECCOMEND YOU TRY IT OUT.

Nikki B
We stayed in the Ionian Hill five years ago and loved it. Hadn't been abroad since but went again in May this year. The hotel was just as we remembered it - brilliant. The family run hotel is small, friendly, VERY clean and the fact that it is up on a hill looking down on the town makes it quiet with amazing views all round. The town is just a short 10 minute walk away and in the evening there is nothing nicer than wandering down and finding a nice bar/restaurant to have your evening meal. We are going back again for a week in September! We got back on the Sunday evening in May and booked again on the Monday morning!

The pool at the hotel is very good and the ample sunbeds and the surrounding olive trees up the hill make it a very picturesque place to spend the day lounging around. Counting sleeps until we go back!

Sam B
i went here october 2001 with my family (6 in total) we had a great time thanks to nicola and all the staff. great views, great company,great bbq night, great staff, great hotel will be back again sometime soon x
Sharon W
We have just come back from the Ionian Hills. It was ok for one week. Although the cleanliness did leave something to be desired. And the maid left our hotel room door (the outside one) open twice all day long, cats came in the room and we're allergic to them, that wasn't good. The BBQ night is good though, very lively. Although only go to this if you like being on show, the staff will MAKE you dance on the tables etc etc. We didn't use the pool, we recommend the hotel Pappilon for that, very big and deep!
Sharon J
Beware room 208, absolutely disgusting unless you like rooms with damp patches and a view an alley. We lasted one night, up sticks and moved hotel.
Can U Help?
Martin D
My girlfriend is staying at the Ionian Hill Hotel and I would like to contact her just to see how she is. Any contact info would be appreciated i.e e-mail address, phone number etc.... Thanks
Gemma M
Brillient hotel/holiday, very clean pool, grounds,bedrooms etc.. great staff, views amazing, my boyfriend and i went there to have a relaxing holiday and because the open air nightclub isn't open at that time of year it was wonderful, if your going definately recommend the BBQ night, so much fun, and go down in to the village and pop into the Green Frog and say hi, again amazing staff and amazing food!!
Tom Q
The best holiday I have ever been on and I want to go again. With excellent staff and pool it creates the perfect atmosphere
Sian C
i went there in august. we didn't stay in the ionian but spent most of the week there. the pool area was great, and if u looked out from the hill u were able 2 c the whole town. the roads were quite dangerous at times. there were niteclubs nearby so we often heard music until about 4am.i liked the holiday!x
Julie A
Small and friendly pool area, clean but basic rooms. If the hill does'nt get you the traffic will; the road up to the hotel is busy, windey and dark with blind bends and no pedestrian area. There is a pavement nearer the town, but the cars park on there! Finally, don't forget your ear plugs, there are 2 open air night clubs within 100 metres of the hotel, banging music out until about 4am.
Michelle S
Originall went to Diana Palace which was not suitable for small children due to nightclubs. Moved after 5 days to Ionian Hill which was excellent. Family run hotel, all very friendly. 20 mins walk into town (taxi back as it is up hill). Snack bar excellent. Marvelous views. Family atmosphere. Would definitely go there again.
Kerry R
Very hilly, and not suitable for anyone with a heart condition, but if you like views, this hotel is the place for you. Plus, the owners are really lovely people and the hotel is spotless
| | |
| --- | --- |
| Search for Ionian Hill Hotel in all of JustZante & the Messageboard | |
More Hotels and Apartments in Argassi...

Admiral Hotel | Agoulas Inn | Anemona Beach Hotel | Apollo Hotel | Argassi Beach Hotel | Athena Studios | Captains Hotel | Castello Beach Hotel | Chryssi Akti Hotel | Commodore Hotel | Contessa Hotel | Danae Apartments | Diana Palace Hotel | Dora Studios | Edelweiss Hotel | Elea Hotel | Eleana Hotel | Family Inn Hotel | Hillside Studios | Iliessa Beach Hotel | Ionian Hill Hotel | Katerina Palace Hotel | Krinas Hotel | La Sirena Hotel | Levante Hotel | Locanda Hotel | Marie Mare Hotel | Meridien Beach Hotel | Mimoza Hotel | Mirabelle Hotel | Nefeli Hotel | Noula Studios | Palmyra Hotel | Papillon Hotel | Paradise Hotel | Porto Iliessa Hotel | Roula Kotsonis Studios | Seashell Studios | Timotheos Studios | Villa Denise Apartments | Windmill Bay Hotel | Windmill Hotel | Xenos Kamara Beach Hotel | Zakantha Hotel |