Zante Beaches

Argassi Reviews
---
Zakynthos Guide
---
Local Directory
---
WalkAbout

Street View Style Tours
---
Zante Maps
---
Argassi Taxis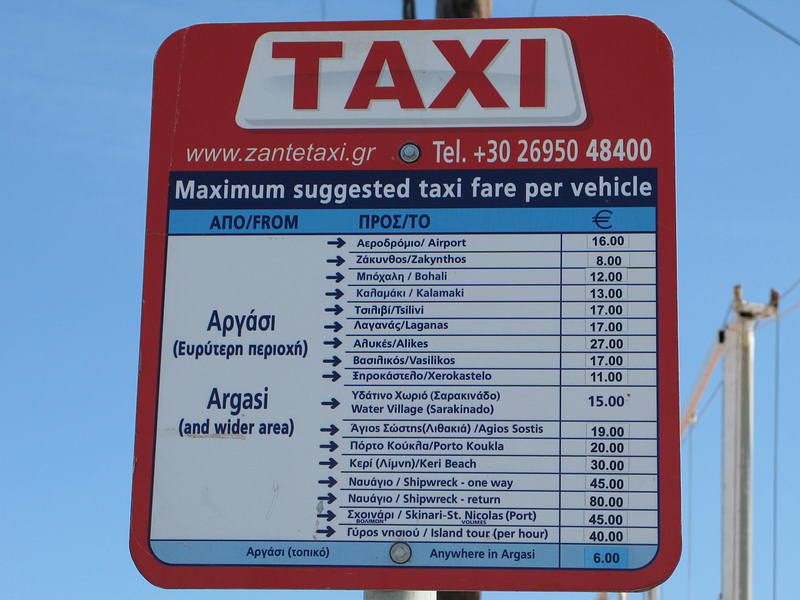 ---
Argassi Buses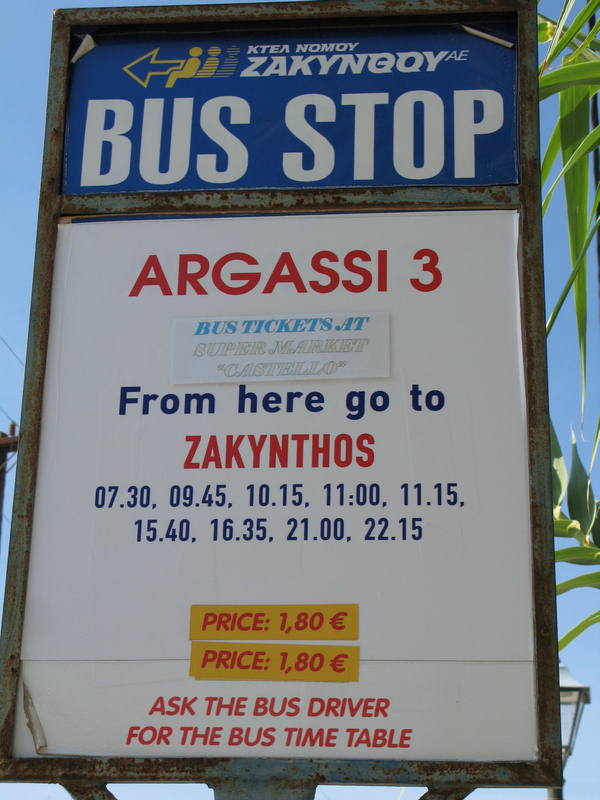 ---

+ Enlarge Map
Admiral Hotel

(Accommodation in Argassi)

9/10
Luke W
my family have been visiting argassi for the last 27 years. the past 7 years we have been staying at the admirals, everytime we go there the complex is getting bigger and also modernising the rooms. the hotel is a great place to stay the only downful of this hotel is that they now prefer all inclusive guests. this means everyone stayin there is now from poland or russia and it has driven out all the english guests that used to make this hotel and laugh and exciting. even the entertainment team who used to be sam and another english bloke left and were replaced by two polish girls. because of this this year we are using a different hotel :-(

Karen D
Hi coming back on the 5th of october. we cannot wait to see everyone again, its been 2 years. I dont know what staff will be about but i am sure adi is still around. I have read a few bad coments but this is not worrying me at Mr Cristos always gives us a warm reception and i am counting the days off. Hi to anyone that knows us and see you soon xxxx

1/10
N K
Admirals Aparthotel - what a dump, what a horrible horrible place. We have been to this Aparthotel many times but not in the last 5 years, and boy has it changed, or not should i say, the decor is vile, insects climbing the walls or stuck to them if they have been swatted and just left. The bathroom was like something from a 1930's horror film, dingey, dirty, falling apart and full of ants and mould.

The guy on reception who - I quote - "has been there 17 years" clearly didnt learn any customer services skills in that time, he grunted his reply when we asked why our DOOR DIDNT LOCK and how, if the room had no aircon facility, was he intending to "sort it later!!!!"

Our friends with us had an even worse experience and were told when we all arrived to check in to our Hotel rooms that were booked to be together, that things had changed and they were sent to the Commodore and worse still, staff quaters!!! It was so bad, i cant find the words to express the smell and the condition of the "pit".

Thomas Cook were our agents and after 4 hours of phone calls, we moved ourselves, Thomas Cook admitted the rooms were in breach of numerous health and safety issues and were rooms that they had had "lots" of problems with and had moved guests from on a regular basis!!!

We did go to a great hotel, the CONTESSA that had 2 great attractions, SIMON and GEMMA, the entertainment team who made this holiday for us, we had a great time there, the rooms were clean, spacious and had clean towels as and when we wanted them. The lady on reception was fantastic, all the staff had the holiday makers interests first - a complete contrast to the Admiral.

Please dont take my word for it, read all the holiday reports on this place, we should have. Its gone down hill and been neglected, there are some fabulous rooms there, but the Polish agents have these rooms so UK guests you have no chance of a decent room.

We stayed there from 12th September 2008 and only got back Friday.

Argassi is lovely and the people are friendly and kind. The CASTAWAY restaurant was by far our favorite but Pheonix was a good breakfast. The Beer Acadamy and Snack Acadamy take a lot to beat too, make sure you try them..

3/10
Ronnie R
ill keep it short n sweet thoroughly luved argassi not impressed wit admirals no entertainment to talk about nothing for the kids but the pool rooms do able not over clean espesially under beds great if u were polish n all inclusive they seem to b able to do wot they liked......not b going back!
10/10
Shane S

hey all

my name is shane i am 15 i went to admiral last year and enjoysed every minuet of it.

I meet karan an selwyn but i dont think they would remember me i would just like to say thanks

to all the staff and danny funny guy lmao

9/10
Helen B

We have just returned from a great two weeks staying at this property. The staff could not have been more friendly or helpful. Rooms were basic but clean and had what you needed. We were lucky to have a great view over the bay to Zante town from our balcony although this was not used much the second week as got quite cool in the evenings. Danny was a great laugh and made sure everyone was enjoying themselves. Just about all the guests were british during the two weeks which was nice and we made a lot of new friends.

Thanks guys for the assistance and friendliness shown, we made the flight by the skin of our teeth yesterday once the transfer taxi finally turned up.

If we come back to Zante will not hesitate to visit you again.

10/10
Karen D
Once again fantastic. The staff as normal are the best. We miss you already. It was great to see Steff and Milly (carn't wait to meet up with them and suprise Nicos in Birmingham). Laura enjoy your big day when you collect your degree well done, The only thing missing was Gerti but we enjoyed him taking us to Tsilivi for the night Thanks Gerti hope the choc was nice. Well back at work freezing and earning the money for next year. See you all then Take Care of yourselfs

YAMAS

Karen & Selwyn

10/10
Amy S

Hi Danny. just a little message to let ya know that we are all missing ya at home. Dad said that you was your normal nutty self when him and glenn came out to see ya. I am having a 4D scan done on sunday so i will send ya a dvd of your little nephew. I am at paulette's at the mo and she sends her love to you and said that she is missing ya. Keep up the good work mate. i miss ya millions and love ya more. hopefully we will see ya at christmas. BEHAVE and send my love to Adi. love your big sis Amy xxx xxx xxx xxx xxx xxx xxx xxx xxx xxx xxx xxx xxx xxx xxx xxx

1/10
Jon E

This was our 8th visit to Argassi and our first and last time staying at the Admirals.

First impressions were good, . Modern and recently refurbed rooms a separate sleeping area for our little girl. The bathroom was lovely with a bath and shower. Kitchen basic but what you expect in Greece.

But first impressions can be wrong....

Flat lilos at the bottom of the pool, ashtrays and bottles floating in the pool along with sweets. Not a very big pool considering the size of the hotel.

Maids did not clean rooms very well, underneath the beds were disgusting as we found out when our little girl dropped her sweets under the bed....

The balcony was never swept, even after the fires in the mountains deposited ash all over it.

The sheets and towels were only changed twice during the 2 weeks we were there and when we complained to reception they said "not my problem!"

All the rooms equiped differently some had TV's (not that we need one) and varying electric appliances, we asked reception if we could have a toaster instead of a grill and reply was "you get what you get, if you want swap find someone"

They are more interested in the poles than any other tourist, even letting them sit by the poolside at all hours drinking.

Needless to say we will not be staying here again.

3/10
Bill S

Before I start I love argassi and enjoyed my holiday but I was disapointed this year because of the admiral.

Sam has gone 16 August she was fed up with the management we saw her before she went. plus steph has gone home too

The place is full of polish people they even have polish night (why) this is greece I thought, but the polish are all inclusive and this is what the management want us all to do but this would destroy argassi if all hotels start doing this.

But the pool at night was discusting full of bottles & ashtrays and the staff were not happy and were very unhelpfull at times there was 2 lads were really helpful the bar man in the evenings and the English receptionist otherwise forget it

Thomas cook has withdrawn the contract from the admiral and I can see why I have stayed here for 4 years so I was upset to see this place go down hill like this we didnt stay by the pool went to the beech everyday after seeing the state of the pool on our first night .

as I said still had a great time as we love argassi and it is only a base but such a shame to see how this place has gone down. I have already booked for next year but we are not in the admiral

8/10
Jillian M
we stayed at the admirals from 26th of July till 9th August they were 11 of us in our party ranging from 2 years to 44 years, the apartments are basic but clean we had bedding changed a least 3 times whilst we were there, the towels we changed every other day.the staff in hotel were something else and i dont mean that nicely at all manager of hotel is a total tosser he is rude and wt ever you ask if for its too much trouble. i would go back to argassi butnot to admirals

10/10
Sam D

Hello

Me and 15 others stayed here from the 1st July till the 15th July. this is the 3rd time we have been here and it is the best hotel. The staff are gr8 and you meet loads of new ppl. E.g a load of nutters from suffolk who where a great laugh. The entertainment is ok much better when sam was there. (come back sam). Im sure we will be back next year. Hello to all the staff miss you loads already. take care see you soon

From

Sam and the reast of the safety pins crew.

SAFETY PINS

9/10
Louise H

Me and my boyfriend stayed here from 03-17 June 2007. We had an room with a double bed and 2 single beds - we were on an end apartment with a pool view. The apartment, although basic, was clean and enough for a bed at night or day!!! It had cooker with 2 rings, microwave, pans, toaster, kettle, cutlery, plates cups glasses dishes, some bowls and fridge with freezer compartment. Cleaners came everyday. Changed bedding/towels if needed. We didnt have an air con unit in our room so I didnt think we could get it. We never tried the admirals entertainment as we ventured out every night so I cant comment on that. The pool is of good size but we never used it as it was usually being used for childrens games. We had no problesm at all with the aparthotel and would stay here again.

10/10
Karen D
Coming back 30th of August for the 5th time This is the best place in Greece. Mr Cristos His manager Gerti and all the staff are fantastic. We normaly go the last 2 weeks of the season but going 2 weeks early this year. This place is a great point from were to see the island close to Zante towm. Just jump on a moped and you are on a nice quite beach within 10 minutes. All the reasort pubs clubs and restarantes are on the door step, but as you walk past them to come back to the hotel they dont keep you awake all night. Carn't wait to see everyone again miss you all

Bill S

We love this place and will be going for our forth time this August 2007 as Argassi is a small place the admirals is located not far from anything all the bars shops and beech bars.

The Pool area is good fun with the girls who run the entainment always full of fun and ready to keep all the kids smiling and the parents plus the receptuion is very helpfull and speak good english

The evening is good there too and with a 24 hour bar which is very handy when you cant sleep and want a pint of mythos, well that was my excuse

enjoy
Danielle

stayed at the captains in august...and it was wicked...made loadza friends including two very sexy boys (daryl n josh) ....very nice indeed :p ....we had a wicked two weeks..and we back at zante next year. if u thinkin bowt goin 2 zante...ya gota go 2 'rossi's bar' its wicked...and cheap :d...oh and we met mr bean :p...he works in tha captains...so go visit! :d x
Sam D

hi all we jst booked to come back in july c ya all then

Sam

(Safety pins)
Alan B

hi sam at admirals how is every one this is ali from donny fetching my wife to see you but not bringing kaine but kaine is missing u all hope you have got a mithos on chill for me and heather for when we play in the pool handicap will see you in october by for now
Kelly C

great place 2 be the pool was very clean n the staff were very friendly. bars and restraunts to suit evry 1. watch out 4 peters restuarant tho he rives u mad!!!! great place u will lv it xxxx
Lol R

ME and my argassi lassi'z stayed at the commodore but we did go to admirals for bingo, quiz and greek night. i really enjoyed myself, especially when me, alison, abbey and kim attempted a drinking game. hope to see all the staff next year. HELLO SARAH'S NIKOS!!!!!

i wanna come back

luv lauren roberts aka lol
Kelly C

Had an amazing time bk in june. Staff were brill, recomend it to any1 xx
Dougie G

Hi it's dougie from glasgow stayed at the admiral then got a job we had an brilliant hoilday sam stef amy and yany were superb hope to come back next year.
Valerie

very pleased with our room at the admirals.very basic but clean , lovely sea view just what we wanted breathtaking views and surrounded by olive trees which was nice. plenty going on nice greek night with good food had a good night . zante swing was good also the girl that sang cant remember her name.the swimming pool was lovely and cleaned every morning the cleaners seemed to be cleaning all day we had 3 changes of sheets and towels.all the staff were lovely we would definitely go back to the admirals again.we had no problems with noise
Chloe M

we stayed here for 2 weeks had a great holiday. Staff was brill very helpful we would come back again.

from chloe n family x
Carole P

The rooms are basic, as you would expect, but very clean, and had the added luxury of a shower curtain! We had a good seaview, but the peace was spoiled by a group of raucous teenagers two apartments down who took to throwing the furniture from their balcony. We didn't visit the pool and the one time that we were dragged into the reception area for the night's entertainment we did have a laugh but it could only be a one-off. The staff were friendly and helpful but it just so happened that on the day we left and needed to keep our room (with 14 hours between check out and our pick up from the hotel), that the price of doing so went up by around 15 euros. It was a nuisance taking our suitcases downstairs only to be sent back up to the same room, but it was worth it.
| | |
| --- | --- |
| Search for Admiral Hotel in all of JustZante & the Messageboard | |
More Hotels and Apartments in Argassi...

Admiral Hotel | Agoulas Inn | Anemona Beach Hotel | Apollo Hotel | Argassi Beach Hotel | Athena Studios | Captains Hotel | Castello Beach Hotel | Chryssi Akti Hotel | Commodore Hotel | Contessa Hotel | Danae Apartments | Diana Palace Hotel | Dora Studios | Edelweiss Hotel | Elea Hotel | Eleana Hotel | Family Inn Hotel | Hillside Studios | Iliessa Beach Hotel | Ionian Hill Hotel | Katerina Palace Hotel | Krinas Hotel | La Sirena Hotel | Levante Hotel | Locanda Hotel | Marie Mare Hotel | Meridien Beach Hotel | Mimoza Hotel | Mirabelle Hotel | Nefeli Hotel | Noula Studios | Palmyra Hotel | Papillon Hotel | Paradise Hotel | Porto Iliessa Hotel | Roula Kotsonis Studios | Seashell Studios | Timotheos Studios | Villa Denise Apartments | Windmill Bay Hotel | Windmill Hotel | Xenos Kamara Beach Hotel | Zakantha Hotel |