Zante Beaches

Argassi Reviews
---
Zakynthos Guide
---
Local Directory
---
WalkAbout

Street View Style Tours
---
Zante Maps
---
Argassi Taxis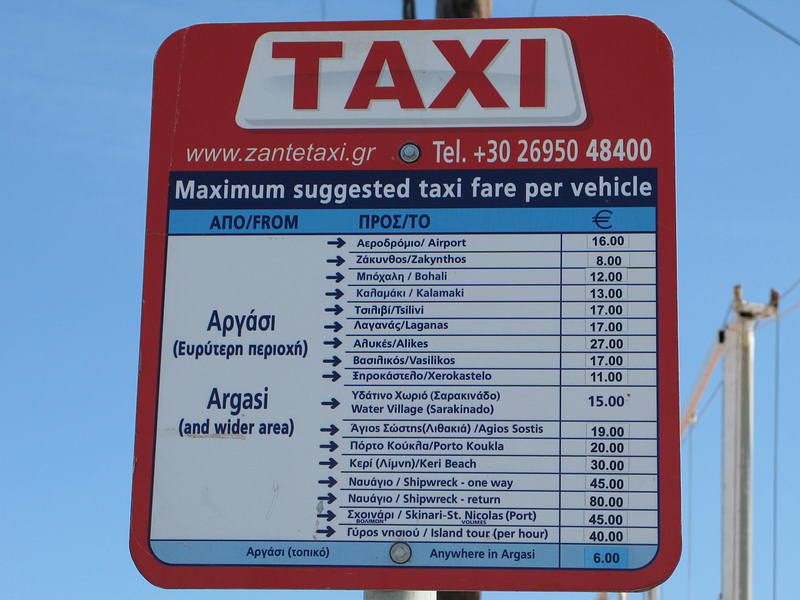 ---
Argassi Buses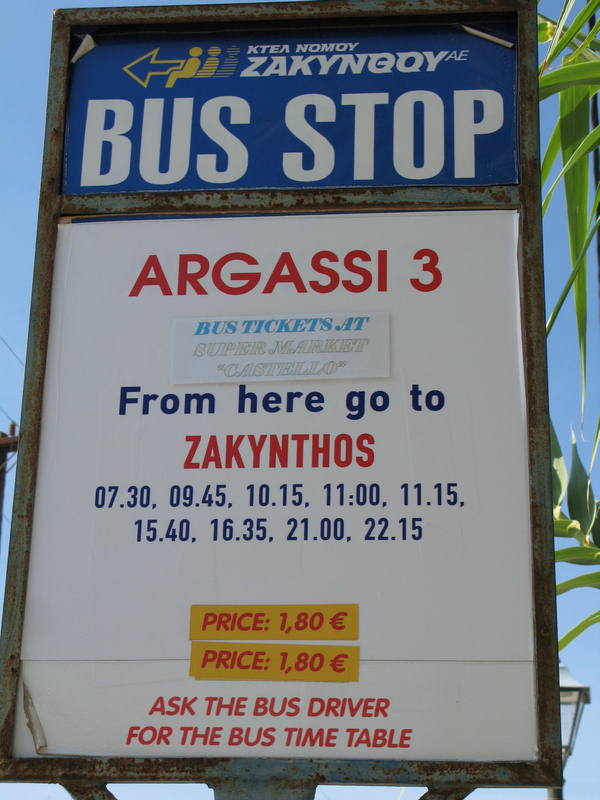 ---

+ Enlarge Map
Artemis

(Bars in Argassi)

10/10
Theodore Zervas
The most friendly staff I have ever seen as well as great cocktails in cheap prices . Thank you very much . My vote is 10/10 . Gr
10/10
Richard M
hi at artemis bar we just got back from agrasi , had a great night here at the artemis bar thanks to karlor who got us to come in . We had a great night with the singer jenay from x factor .Could not beleave you got us up on the bar dancing. Hope the d j gets better afther burning his neck.Hope to see you next year thanks RICH LISA LEE JODY SOPHIE AMY LUKE& CHRIS FROM BRIGHTON
Leanne P
hi tracey i was deans girlfiend and i can see if i can get you his number
10/10
Tracy F
Hmm, don't know if anyone checks this now. But, if you do, I spent a great summer working at Artemis about 15 years ago. Don't know if anyone will still remember me, but maybe Dean and Dennis you will? Can't believe you guys are still going hard... drop me a line if you can.


10/10
Claire W
TO ALL MY CO-WORKERS FROM THE ARTEMIS BAR BACK IN 2004...5 YEARS LATE I KNOW BUT WHAT A FAB EXPERIENCE..YOU GUYS IN ZANTE MADE THE WHOLE THING JUST GREAT...EYELASH I THINK ABOUT U AND THE LIL ONE LOADS PLEASE CONTACT ME claire68@hotmail.co.uk AND ADIE,IV TRIED MAILING YOU,THINK UV CHANGED YOUR EMAIL ADDRESS,U NUMPTY..GUYS PLS GET IN TOUCH..COULDNT WE ALL MEET UP AT THE ARTEMIS ONE SUMMER FOR OLD TIMES' SAKE !!! IM THE ONE WITH THE SHORT BLONDE SPIKEY HAIR !! DENNIS,EMAIL ME PLS..U HAVENT CHANGED HAVE YOU..LOL...LOVE TO ALL..XXX
10/10
Kenneth S

Yassas Moyrlo Nionios!

As usually we had a lovely time at Artemis.

2 weeks past away very fast.

And the nights just seems to be longer and longer.

All the best !!!

Kenneth & Birgitta
Fotini N

The best bar!!!!!!!!!!!!!!Especially Friday nights!!
10/10
Les

Spent a few great nights in here end May/early June. The live music was great especially "Karl Lewis" The atmosphere was brilliant & "Nickos" & his mate on the door were great

We thought the drinks, at €2 a pint & €4 for the cocktails (some very strong) were very good value, especially with the free rounds & all the staff were excellent

A big thank you to Angela from the "draught drinker & the "bikini" drinker"

YAMMAS

See you next year

Les & Sylv
4/10
Kath W
Just come back from a week in Argassi. Went into Artemis a couple of times. Some of the entertainment was very good - especially the 2 guys at the entrance !!!

Worst thing about this bar though was the measure of spirits - no bigger than a measure in the UK but a lot more expensive !!!!!!!!!
10/10
Jennifer L

Hey Dean and Charlie, use made our holiday so much fun .....hope u guys arent missing us too much hope to c u guys next year!! dee a bomber for us ken haha! Much love from Jen and Sophie x x x x x x x
Natalie W

This is my favourite bar :)

Had a proper good time the past 2 weeks.

cant wait to come again!

Hope all is good :)

Btw i'm the girl with the black hair, if that helps u remember :S lol

x
Dennis

Exceptionally busy music/disco bar requires experienced bar staff for summer 08. If interested contact Dennis on 6977975109.

10/10
Michael B

we just spent 2 weeks in Argassi, Zakynthos & went to Artemis bar most nights (late) they are open to 6am( yeah 6am,) with music all night, dance if you want,on the bartop if you like,Denni & staff are the best especially the lovely Athena(mad about her)the other one Nette is a complete nutter, yeah" Tiger"but good fun. i'm home now & missing you all,oh so sad but maybe i'll get out there again and see y'all sometime...and to the couple i met in there, from Redcar, Robert & Jackie if you read this a big HELLO and hope you enjoyed the rest of your holiday......( the photo was a bit blurred musta been the drink ah well)...... also hello to Claire & Christine from Sheffield .sorry i wasn't up in time to say goodbye, but hey late nights and early mornings, & hi to Cody in the Commodore keep the music going........so if you are in Argassi don't miss Artemis bar on main st. where the music goes on & the shots keep comin' ok guys.Michael & Shamie from Ireland

10/10
Tove A

Hi guys!!

Have a great winter and we will see you next year!

Agapi Tove and Emelie
10/10
Jodie P

ooo yesh yesh artemis open all hours with da best stafff u culd ask for luv dennis netty and athena cheapest drinks and best atmopshere luv it lol hye guys see ya sune xx jodie xxx
Lauren W
this bar is ace!
we love the beatles!
great drinks tooo xxx

Rob G
hi pops dont no if you remember me i pr at kiss bar 2004 scottish rob how are you doing hope you are well

10/10
Kenneth S
Thank you lovely people for the wonerful time that we had together.

We are now back in Sweden and try to work

but that is not so easy when we know how wonderful life can bee.

Take good care until next time!

Big hug from Birgitta & Kenneth
10/10
Natalie F

Went to Artemis every night, it was brill - the drinks were strong and got stronger as the night went on

in there till 6 one night, well, morning! The bar staff were cool, they've got a thing for fire though - me and my mate were dancing and one of the barmaids circled us with a flamable liquid and set fire to it so we were dancing in a ring of fire! Class! The scouse barmaid (Netty) made it very entertaining.

The had a good live act playing in there (Mackey and Oddie), but also a crap one (Elvis impersonator).
10/10
Gwen C
YASSOO DENNIS ITS KEVIN HERE I AM COMING BACK IN OCTOBER AND STAYING SO I HOPE THE OLIVE MACHINE IS STILL WAITING FOR ME I ARRIVE 16 TH REPLY IF YOU CAN TO THIS EMAIL SEE YOU SOON KEVIN
Vera Z

I don´t think that you will ever read this . I met you ( the nice couple from dublin, carmen and...sorry I forgot your name ) three weeks ago at the artemis bar. I enjoyed this evening very much and I hope to hear from you...Vera from Germany
10/10
Donna M
artemis is more or less directly across from avalon look right as if you are facing the church coming out of avalon next door to ethinc restaurant
Ian T

bar staff and dj required please reply here with contact details and availability

many thanks

on behalf of dennis
Marcus P
good entertainment average price for the drinks

Willams B

hello angela , dora ,denni just I would like said to you thank u very much for the great moments can t wait to see u again maybe next year see u very soon big kisses if u don t remenber me I m BRUNO the frenchman we stayed LOCANDA HOTEL bonjour
| | |
| --- | --- |
| Search for Artemis in all of JustZante & the Messageboard | |
More Bars in Argassi...

Apollo | Artemis | Avalon | B52 Bar | Beer Academy | Castello Beach Bar | Dimitios Beach Bar | Island Club | Jungle Bar | Kiss Bar | Legends Bar | Locanda Cocktail Bar | Magic Mushroom | Mind the Gap | Molly Malones | Notos | Remezzo Beach Bar | Waves Snack Bar |