Zante Beaches

Argassi Reviews
---
Zakynthos Guide
---
Local Directory
---
WalkAbout

Street View Style Tours
---
Zante Maps
---
Argassi Taxis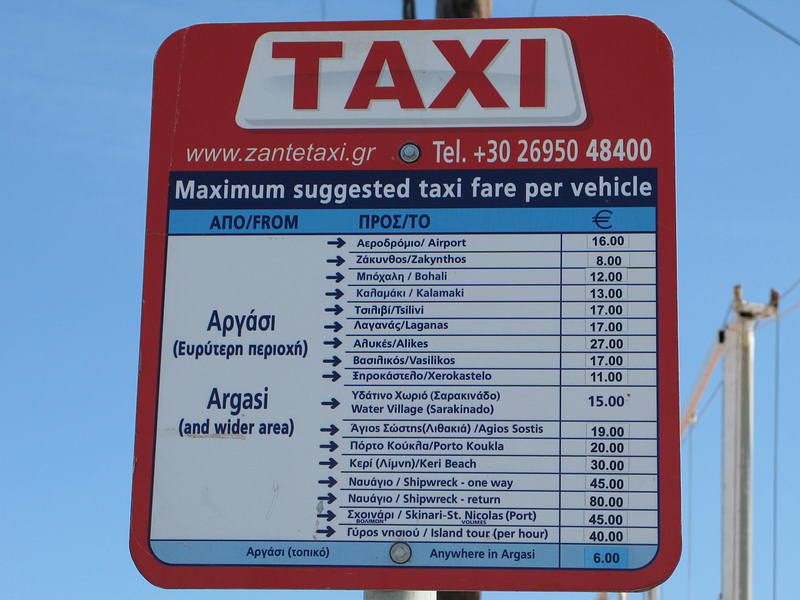 ---
Argassi Buses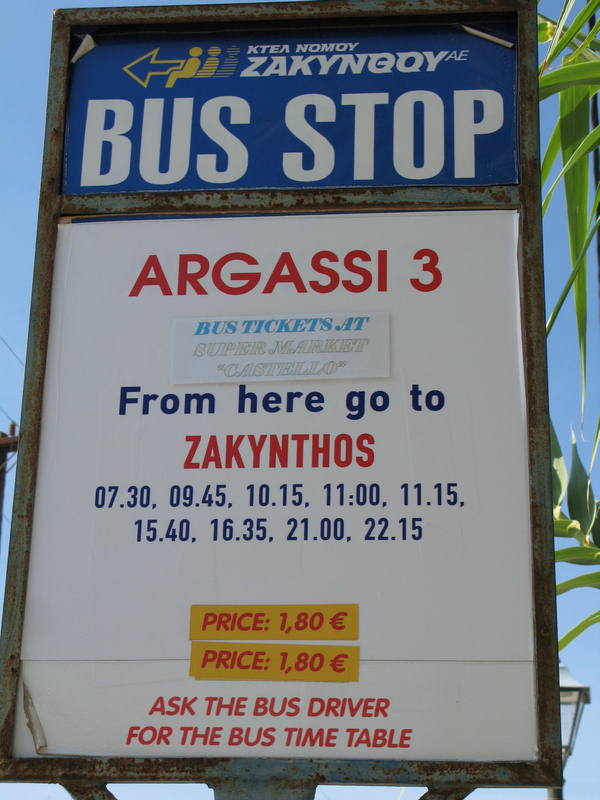 ---

+ Enlarge Map

10/10
Kelly B
hey everybody remember me it's kelly drunk pr from 2008 ha ha, missing everyone like mad saw the pictures from the summer not much changed you all look great need to get money in that phone and text me back ash lol. hope you still have my killer whale willy and pleny of tequilla ha ha and hiya to everybody that come to the bar when i was there miss yous loads good times and avalons still the best bar in argassi!!!!! xxxxx
10/10
Ros S

Had a great time July 2009 in Argassi - coming back this July for more !!!

Loved your cocktails and met lots of boozed up guys at the Avalon !!! - so thanks for helping make it a memorable hol for me and my girly mates

XXXX

Rozzie
Kenneth T

Hi all at Avalon bar am returning 3 june for another great hol will Ash and George be working at the bar then . Hope the mythos is plentyfull . See u all soon
10/10
George P
Hi everyone at Avalon Will be returning 3 June 2010. Hope you have plenty of Mythos for me and Kenny. Not long now. Can't wait.
10/10
Melanie Y

HI GUYS & DOLLS

HOPE YOU ARE ALL WELL

THANKYOU FOR ALL YOUR LOVELY COMMENTS, KEEP THEM COMING

YOU CAN NOW FIND US ON FACEBOOK WHERE YOU CAN SHARE ALL YOUR GOOD TIMES AND PHOTOS

THE BAR IS READY AND WE ARE LOOKING FORWARD TO SHARING ANOTHER FAB SUMMER WITH YOU!!!!

XXX
10/10
Michelle R
Hi Ashley Gorgiou Angelo and everybody at Avalon

Sorry to miss saying goodbye to you Ashley and Gorgiou had a great time last week

hope to see you again soon enjoy the leprechaun.

Might see you again sometime

Avalon always the best welcome home in argassi

Best Wishes Michelle - Ireland
10/10
Madde L

Hello all the guy`s at Avalon bar.

We miss you all

Me and my sister Malin was in zakynthos 1 week from august 21 until august 28, and we were at Avalon bar every night. And we have had the best time in our lifes. If you don`t remember us so can I say that I was the girl who had broken my foot. And we drink a lot of Sex on the Beach

Hello to you all, Angelo,Chris,George,Ashley,Janice, and all the other guy`s that I don`t remember the name of.

AVALON is the best bar in zakynthos, hope we see you again sometime

Kiss and hugs from the Swedish sisters

10/10
Cheryl M

What a place, honestly this bar made our holiday. Practically lived there for the full week we were in Argassi. The staff are just brilliant, Leda my wee faveee Also Ash, Mel & Yanny! They made our holiday worthwhile. Biggest cocktail list in Argassi & I am not kidding you'll never see anything like it! Loads to choose from, also lots of free shots!! Music is fab fab fab.. all varied. DJ Chris James was playing while we were there absolutely brilliant .. Also the most liveliest place in Argassi at night time.. opens at 5pm & shuts whenever the last person leaves haha! Yanny also performs lots of tricks behind the bar.. ladies you'll love him! If your going to Argassi then definetely go here for a night out & you'll see for yourself how great it is! x
10/10
Nicola

This is the best bar in Argassi , great cocktails,great music and by far the best staff can't wait to get back only 10 days to go!! Whoop whoop see you soon Ashley xxx
10/10
Julie S

We are all having withdrawal simptons because we are craving Avalon cocktails (Lazy Greek)
10/10
Jeanette B

Hope you have a GREAT 21st tomorrow(22nd June) Ashley.

You really looked after us all.

Hope you have a good time and we hope to see you again soon.

Jeanette, Andrew, Jack, Katie + (Raff, Ted, Beef, Spiro)

Great staff, great music, really made welcome.
10/10
Colette D

Hi Ashley, Best wishes for your 21st Birthday this weekend. Thanks to yourself and all the staff at the Avalon for making our holiday a brilliant one. Just to remind you we were there at the end of May 2009. Hope to see you all again soon. HAPPY BIRTHDAY and best wishes from Pat and Colette from Dublin.

p.s. hope you get a very BIG BIG cake.
Marta Z

We will be back soon
George C

WE WOULD LIKE TO SAY A BIG HI!!!!!!!

TO EVERYONE WHO CAME TO THE AVALON BAR LAST SUMMER

AN WE HOPE YOU ARE ALL WELL.

WE CANT WAIT TO SEE YOU ALL AGAIN

AND TO EVERYONE ELSE WHO WANTS TO JOIN US

IN THE SUMMER OF 2009

THE AVALON BAR IS READY LIKE NEVER BEFORE

TO MAKE YOUR HOLIDAY (BRILL!!!!)

THE BOSS AND STAFF WISH YOU A (FAB!!!)HOLIDAY

AND A VERY HOT 2009 SUMMER!!!!!!
Martin G

Hi, Ashley, Monica & Kelly

Hope you remember us ( Martin & Sandra ) we spent most nights in the bar with you all back in June. Sorry we have'nt been in touch sooner but we've just got a laptop and thort we would try sending you a message. Will try and work out how to send you some photos if this works. Hope you are all ok, Chickens !! Would love a reply from you xx
10/10
Mateja V

Hello everybody,

I was at the Avalon Bar every evening because of the BEST D.J. in every way..August 18 till Austi 25, 2008 and will come back next summer!
Claire J

Hello to all at Avalon bar! Just a quick note to say thanks for making our hols such fun & providing us with the vast amount of cocktails we consumed!! Everyone at the bar was so friendly and we had such a good time. We're now back at work with post holiday blues wishing we were back sunbathing & partying.

Hope the end of your season goes well!!

The Blue Lagoon ladies xxxx
Isabell W

Hey there Mark (if you see this)

I hope you're the right Mark, you know, friends with Crawford and the other guy who disappeared to Magic Mushroom? We assumed that it was you - "dancing off with everyone". This is Jonna & Isabell, the Swedish girls from your last night in Argassi. Maybe the picture will remind you

We found this site, totally random, and thought we had to write something.

Hope you're having a good time back in Scotland!

XOXO
Mark T

Wassup!

Avalon is the best club in Argassi

Jest tae dance or meet a lassie

Music is the best around

and its 'drinks for less than a pound'

Aye its in a castle full of maces

But yer spoilt for friendly faces

Cept mine coz I'm back home

Sittn here writing this poem

So don't just stand there like a greek guy n stare

Just get in there!!

(from that chinese guy that tried a dance off with everyone!)
10/10
Beata W

Hello ,my friends from Avalon Argassi, I miss you! I hope to see you in september, many kisses for Yanis especiallty, and for friendly girls Monika , Kelly, Ashley and Panos , chef and barman. I never forget this two weeks in Argassi.If you want writhe message to me M onika has telephone number , by

Katie F
10/10
Monica A

aw miss uz too! ovcourse we will stay in contact and we will see you in dublin! still having a great time although i miss filling u all in with the latest goss!! xxx
10/10
Jemma D

hey

just wanted to say miss u all so much !!! hope ur still havin a laugh monica ashley and kelly u 3 are so great u really made are holiday miss ya lots ... dont wanna be bk here workin cant wait to go bk .... u best keep in touch we are gonna come see u if u go to ireland :) xxxx avalon is the best place to go by far !!!!!

luv ya all lots xxx
| | |
| --- | --- |
| Search for Avalon in all of JustZante & the Messageboard | |
More Bars in Argassi...

Apollo | Artemis | Avalon | B52 Bar | Beer Academy | Castello Beach Bar | Dimitios Beach Bar | Island Club | Jungle Bar | Kiss Bar | Legends Bar | Locanda Cocktail Bar | Magic Mushroom | Mind the Gap | Molly Malones | Notos | Remezzo Beach Bar | Waves Snack Bar |