Zante Beaches

Alykes Reviews
---
Zakynthos Guide
---
Local Directory
---
WalkAbout

Street View Style Tours
---
Zante Maps
---
Alykes Taxis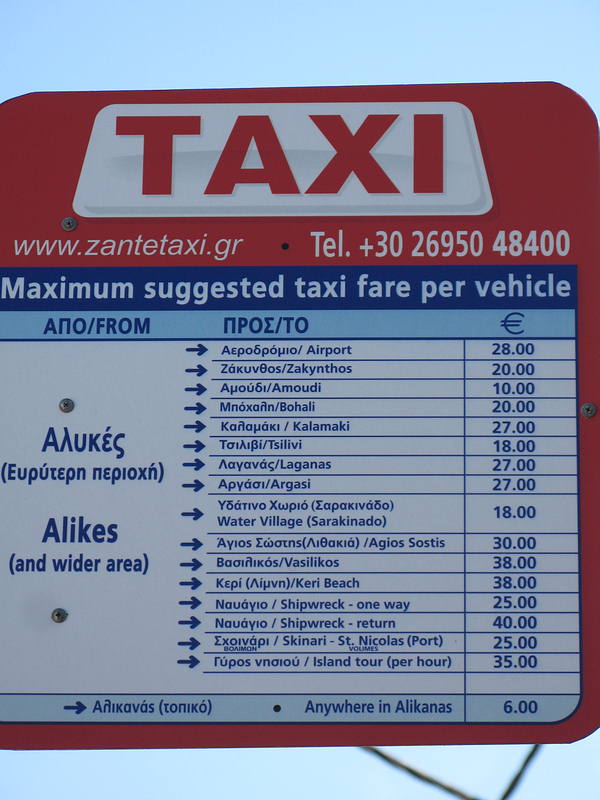 ---
Alykes Buses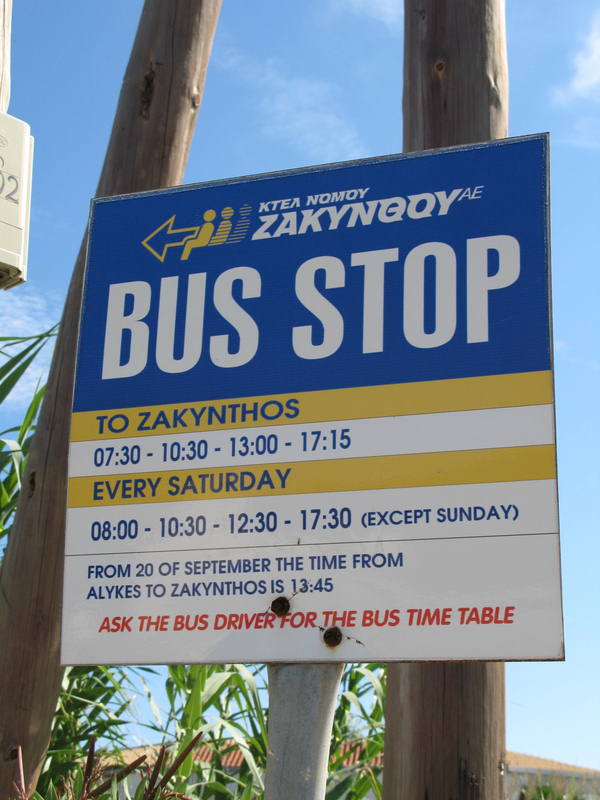 ---

+ Enlarge Map
Virago Bar

(Bars in Alykes)

9/10
Suzanne M
Hi me and the hubby back from alkyes on 131011. We stayed in beach house one and had a lovely time even though the weather was a bit mixed. Holiday was made special with the warm welcome from Spiros and vicki at the virgaro bar. A lovely friendy atomsphere and the best bar in alkyes. Those visitors who are not staying near to virgaro its well worth the short walk. Hope to be back. Thanks again xx

Ann P
hi viki spiros+nadia

well not long now for our well deserved holiday!!!!haha,we are looking forward to seeing everyone

although i have been speaking to mary and devon,and i'm not sure they will be coming this year mary has gone to mexico for three weeks so i'm not sure she will make it this year,do you know if graham+

margaret are booked in anywhere?anyhow get the beer ready and we will see you all soon,if you need anything we can bring with us let me know lv to spiros=nadia see you soon.

ann+gerry
5/10
Robert S
Hi we would like to contact spiros and vicky about the beach house 2 but can't find a contact e mail can any one please help
10/10
Ann P
hi vicki spiros +nadia +all ann+gegs here in the big wide world of the internet hope everyone is well were all well in liverpool just trying yo find my way around the internet never to old hey.just to let you know we will be over in august a few days earlier this year will e mail you soon luv ann+gegs see you soon
9/10
Barrie W
Hi Spiros & Vicki, just got back yesterday from one of the best hols ever! drank lots of red wine in your bar (sometimes too much ) nearly every night & really enjoyed the company, even the shower of rain on Saturday did'nt dampen the spirits. Hope to be back again next year hope you winter well.

10/10
Paul

Hi Vikki Spiro and H. R. H. As you know Maz and me have watched you both over the years turn a concrete slab, into easily the best bar in Alykes.Well done the pair of you, and thank you both for all the fun we've had, and all the laughs yet to come. YAMAS! xxxx
8/10
Katherine D
Well cant believe my eye's what i'm reading regarding the reviews on Spiros and Vikki and the beach house,well let me say we have just come back from 2 lovely peaceful weeks was our 3rd return visit and had great time .hope vikki and spiros read this thank you for a relaxed holiday Take Care Katherine and Jason X
10/10
Pat M
Hi Vikki and Sprios.

Just one week to go. Will be seeing you next Thursday. Get the Metaxa and Southern Compfort ready.

Can't waite to see you all again. It has been a long year.

Lots of love

Pat and Ken.
10/10
Ivy G
Im new 2 the inernet but old with my comments on Virago....I hope u read this Vikki as other than writing you a letter which i did about 5 years ago...i cant seem 2 contact u...aww even half built an u an spiros new 2 the job i still have lots of happy memories..an can feel anuther shirley valentine coming on...where 2 stay?? an if i bring a bottle of sprite do u still have my handbag???? haha..aww an a little girl 4 u both...so sweet..u gt my e/mail now and im on facebook 2...dont u dare say u dont remember me :-) xxx
10/10
Petra &
we had such a nice time (again). hope spiros gets over the end of season blues soon, and hope gaga didn't mind the confusion over the cat s**t!

it's pissing down in bridport, the webcam on the buca bar looked wonderful, so cheered up.

love to you both and nadia matya mou

petra & dave
10/10
Dot

Hi Vikki & Spiros, Nadia too, we had a great holiday depite some unsettled weather. We are all booked again for next year. Enjoy your break over the winter. Be in touch soon. luv dot & brian xx Best bar in Alykes
Lynsey M

Hi Vicky, Spiros and Nadia

Just to let you know, i gave birth to a little girlie on 11th august, Caitlin Isobel. We're all good, and hope to get over to Alykes again next year to visit and introduce Caitlin to your gorgeous village.

Hope you are all well and having a good season.

take care,

Lynsey, Michael and Caitlin xxx
10/10
Claire S

Hi Vikki, Spiros, Nadia and luca! It's great to be back home. Lovely and warm ( we've had to put the heating on.). We're enjoying the rain and having to wear proper clothes and trousers and stuff. We haven't checked Graham for a few days due to the weather so are unable to give you the update I'm sure you've been awaithing. It would have been so brill to have an other couple of weeks of drinking with you all but then we would have missed out on the crapness back home, which would have been a shame. Love to you all, and see you next year. Bloody next year. That's like ages away!!
10/10
Jean D

hi vicky and sperios and nadia i would like to thank you for your hospatality when on holiday at the seaview your bar was good and your brandy coffee was great my gran and grandad loved them and i enjoyed clearing your tables for both of use i hope one day i will be back to see you all this is the best bar ever sharie jean and danny
10/10
Pat M
. Hi Vikki Spiros and Nadia.

Just back from anouther fab holiday in Alikes. Thanks for helping to make it so nice and such fun. Spiros we realy miss your laugh. (Scooby scooby snacks!!!!) Don't forget to put that photo in the corner where you throw the ice!!!

Can't waite to see you all again next year. We'll be back for our Metaxa and Southern Compfort. Both with ice.

Love to you all Pat and Ken

xxx
10/10
Dawn M
Hi Spiros, vicky and Nadia,
I'm glad my sister introduced us, thanks for the hospitality you showed my family and i, dispite the mood my boys were in the last time i saw you. Sorry i didn't get to say bye bye, but i feel sure that it wont be the last time we meet, i enjoyed my stay on the island sooo much we all wanted to stay
I wanted to say bye also to the handsome waiter Yanis from the apollo!!
Big hug for you all
Love
Dawn, Charlotte, Levi & Axel

10/10
Anna A
hey spiro, vikki & nadia,

just want to say thank you so much for making our holiday so wonderful. we all had an amazing time. you really are lovely people. good luck with the rest of the season, hope it gets a bit busier for you. oh, and sprio, the girls say thank you for letting them watch "britains got talent" final.....hope to see you all again soon. i'm missing your mudslides already !

shaun, anna, ellie, william, & tracy, holly & amie xxxxx
Roy L

hi vikki spiros and lovely nadia .had time to settle back at home know. thanks for helping us have another lovely hol hope to see you all again next year. hope you have agood summer. luv sue and roy
Lynsey M

Hi Vicki, Spiros and Nadia

We won't be able to get over to see you this year, something else has cropped up - we're having a baby in August!!!

Hope you have a fabulous season, and we will be back next year to introduce the little one to Alykes! If you see Kevin, Hazel and Bernie, please say hi from me.

Lynsey, Michael and bump xxx
10/10
Roy L
hi vikki,spiros and baby nadia hope you all ok bet nadia running you round now eh. have you changed your e mail address sent youa couple but heard nothing we will be there may 7th looking forward to seeing you all. any chance of room 5 or 8 please. see you soon love sue royx
10/10
Graham F

hi vicki and spiro will be seeing you again in may we are fetching 18 freinds this time hope sriro got chance to watch his car dvd i fetched him last year. can you contact the owners of sydney house to tell them the apartments to save for us if possible love graham and tracey. tracey.faux@hotmail.co.uk
10/10
Dot

Merry Christmas Vikki, Spiros & Nadia, have a wonderful first Christmas time with your gorgeous baby daughter. See you in Sept 09. luv dot & brian xx
Lynsey M

Hi Vicki, Spiros and Nadia

This time next week we'll be back to see you, so get some Mythos in the fridge and warm up that cocktail shaker!
10/10
Liz F

This time two days ago we would be sitting having drinks in Virago's, its really rubbish to be home. We have had a great two weeks holiday and Vikki and Spiros run the best bar in Alikes, always welcoming and friendly and ready to change the Sky TV to anything you want!! (Sky Sports in Keith's case)!

Thank you both so much for making our evenings so memorable, we miss you. However, the good news is 48 hours after being home, we have booked next years holiday and will see you both and gorgeous baby Nadia on 6th August 2009, cannot wait for that!

Love to you all.

Keith, Liz and Bradley x x x xx
10/10
John E
This place gives you the best cocktails in Alikes.

Great Bar, Great Owners ,Great Music and atmosphere - nothing is too much trouble and....boy...those Mudslides..!!!
| | |
| --- | --- |
| Search for Virago Bar in all of JustZante & the Messageboard | |
More Bars in Alykes...

Art Cafe | Buca | Cheers Bar | Enigma | Heatwave Bar | Iris Bar | Joker | Magic Mushroom | Palm Tree Bar | S B Bar | Salt | Spikeys Place | Sugarbush Bar | The Garden | Virago Bar | Whispers Bar | Yria Cafe Bar |