Zante Beaches

Argassi Reviews
---
Zakynthos Guide
---
Local Directory
---
WalkAbout

Street View Style Tours
---
Zante Maps
---
Argassi Taxis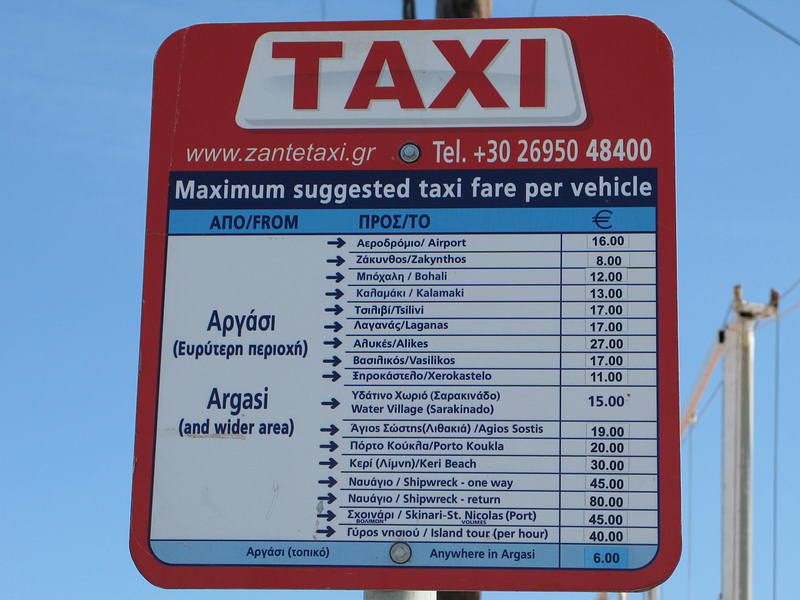 ---
Argassi Buses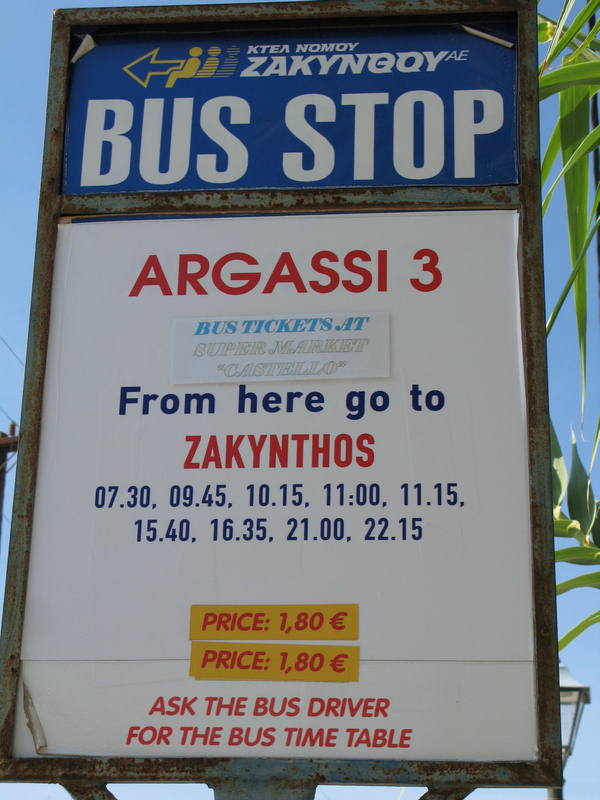 ---

+ Enlarge Map
Argassi Beach

(Beach in Argassi)

Lob L

Some videos here of the beach in Argassi...
10/10
Liza Macias
Add your comment her;;;;;;;hi to all the oldies who ran the water sports in argassi,,, Barbra dennis spiros all the lads that did a grand job,,,,i use to run oasis bar with malaka theo ,, who sold our boat called liza,,well im comming back for holiday after 17 years...hope I can find you all fit and well for a oozoo HOPE to find u all I will be staying in palmerya hotel 13th july two weeks ,,, looking forward to show my daughter my old haunts x

Can U Help?
Jan S
Add your comment I think people are talking about the wrong beach. The main beach is where the bridge is and that is lovely, not big but clean with no seaweed. We were here last year and again this year. I am disabled and this beach was perfect for us, very clean and the people who own the sunbeds were very helpful and friendly, a big thank you to Roula who owns 1 section of the sunbeds.She owns the Studios on the beach and although we were not staying there she helped us every day. the sunbeds were cleaned every day and the sand racked to make sure he beach was safe.Thank you again for making our holiday enjoyable.

Jane H
Max- just been pottering around on the sites and reminiscing about Zante!. You might remember me, I was Dennis's girlfriend a very long time ago- 1986-91- knew all of you guys and have lots of happy memories and photos! My lasting memory of you is finding you fast asleep under the desk on the beach one morning when we came down to open up the watersports and covering you up with an umbrella to stop you burning... remember? ;) Jane

10/10
Max W
Hi Guys. I've only just found this site. I really hope that you get to read this comment. I've just been talking about the memories of Argassi.......with Phill!

I have so many happy memories of my times out there and miss you all. Helen, Costa, Dennis, Barbara and the gang. Also Dennis and Spiros. Phill and I really hope that you are all well. When I was last with you all was in 2002 with Rab. I still see him and the gang, We've all retired now and are pensioners with attitude!

My new partner Helen.......spooky...has heard all about you all. Would love to pop over to see you all in the not too distant future.

You have the best beach watersports business ever. I miss it like crazy.

Just remember.....Life's A Beach!!

Max

10/10
Leonard C
its lovely guys, bit small but u will enjoy it. go at remmezos pool bar, free sun beds pool and the sea is 10 m away. the guys are very friednly bn livin in argassi for 10 years and i love it. hello stam, giannis, lorenzo and edy. leo 24/7 sweden
Lisa C

Thanks for your comments about the beach.

So basically, you have to head towards a bar nr the beach to be able to use sunbeds?.

I take it there are no sunbeds just along the beach and someone collects the money?.

Lisa
10/10
Pauline G

the beach is small but ample,its clean and tidy.we went to a beach bar every day which had FREE comfortable sunbeds on the grass,plus it had a pool and snack bar with Eddy and Lorenzo waiting on .
Lisa C

I have heard conflicting reports that Argassi does not have much of a beach.

Is there sunbeds along it and how much?.

As long as its clean and we can sit on it, thats all I need.

Lisa
Squeezy S

Glad 2 hear that the beach is an OK size.

Is it true that you can walk to the big town from Argassi? I am fairly healthy.
10/10
John K

OH MY GOODNESS!!!!!THESE WATERSPORTS EVERY YEAR ARE GETTING BETTER N' BETTERU HAVE TO TRY RINGOES WHICH IS THE BEST CHOICE FOR HAVING N' FANTASTIC TIME!!!
10/10
Boz C
Beach is fantastic, cleaned every day,and the sea is perfect,we spent most days here our then 18month old just loved it in and out of the sea ,building sand castles and loving all the attention from the locals . I would recommend argassi and its beach and bar to anyone .
10/10
Ray S

Loved the beach. It was not as small as we imagined. Very relaxing time there. Spend three days just relaxing and getting a tan. The sea was lovely and clear, the sand was clean. Not too busy. We really enjoyed the massages and the fresh fruit. The guys selling the cd's and dvd's were a bit annoying but after saying we didn't want anything a couple of times they left us alone.

The beach bar with the swimming pool was good. The staff very friendly.

Highly recommended for a relaxing and quiet time.

Will definately be spending a few days on this beach next year when we return.

Ray, Gem and Gemma

(from Grimsby) xx

7/10
Gary M
Lets be fair there isn`t really a beach as such at Argassi, but who actually sits on a beach for any length of time in that heat( Average temp while we were there was approx 38 Celcius).

The sea however is superb,teaming with fish and also safe as houses as even 300mtrs from shore, you can still touch the bottom.which is all sand .

Went for a swim every morning before the rest of my family got up, and was so much more refreshing than the hotel pool.

To repeat no vast sand dunes but don`t let that put you off the beautiful sea.
10/10
John K

Tottaly the best watersports in whole zante!!!!!!!!!!
10/10
Natalie F

I loved Argassi beach. Very clean and quiet with enough room to play bat and ball, what more do you need?!
4/10
Louise H

Unfortunately for Argassi,its downfall is its beach. There isnt one really! Although there is anice bridge in the sea - see pic! If you want a good beach we went to St Nics on the bus from Avalon Bar. Argassi beach isnt too good. Shame really.
10/10
Roger &
hi ya costa, helen ,dennis &barbara,and of course jimmy , thanks for our holiday last year it was fantastic we thought the pedaloes were awsome. make sure the rudder works this year, got dizzy going round and round last year! only joking seriously, known these guys for twenty odd years and they always try their best to give you a memorable experiencewith lots of fun..if you read this see you in june. roger and kay.

Samantha D

I love Argassi, but if your wanting a beach holiday then Argassi is not the beach for you. However, if you don't mind travelling a short time there are a couple of lovely beaches, one being the banana beach and St Nicholas. Argassi beach is really good for water sports and the guys that do the sports are really friendly and lovely people. The beach is not tidal, and had to giggle when someone put on the notice that the tide was always in, it's not the tide, it just shows how narrow the beach is I wouldn't pay the fee of having a sun bed, they should really be free but i suppose it's all about making money.
M D

Small beach with charges for sunbeds if on the sand but beachfront bars ( some with pools ) offer free sunbeds.

Simon P

Argassi beach IS narrow!

However,I disagree with you about the cleanliness of it.I was in Argassi at the same time as you and I did not see all the rubbish that you described in your posting.
Amy M

Quality!!! The first time ive ever done any watersports and i loved em all! I did parasailing, the sofa bed thing and doughnutting. But why did i fall off the sofa bed thing! That wasnt fair Kris should have fallen off! The view from the parasailing was amazing, i will never forget it. Thanks for coming with me Kris
Vicky N

from the pictures we had seen of the beach we were quite worried but when we got there we really liked it. The sand was nice and the water was really clear and shallow for ages. Great beach
Elise A

Here are some pics from the BEACH...

And there are other beaches 10 mins away from here... Banana beach... And that is a nice beach.

U can also always go to St. Nicholas beach.... A bit longer away, but...

<---Waves bar.!

<----Castello Beach bar.

Peace out.
Elise A

Hey kostas and dennis and ofcoursy Jimmiii!!!! Ü

The watersport was goooood. Love the jetskis.

I saw OMG a turtle that looked like it was a MAN swimming!!!!

WOW!!!!!!!!

Too bad the weather was a bit bad this year, but next year we'll be there LONG TIME, and we'll swim ALOT!

Mwoahaha...

Hade bra!

Miss u all!

te dua Jimmy
| | |
| --- | --- |
| Search for Argassi Beach in all of JustZante & the Messageboard | |
More Beach on Zante...

Aghios Sostis Beach | Alykanas Beach | Alykes Beach | Amoudi Beach | Ampoula Beach | Argassi Beach | Bouka Beach | Crystal Beach | Dafne Beach | Drosia Beach | Gerakas Beach | Ionio Beach | Kalamaki Beach | Kaminia Beach | Keri Beach | Kryoneri Beach | Laganas Beach | Makri Gialos Beach | Mavratzi Beach | Navagio (Shipwreck) | Old Alykanas Beach | Ormos Bromi | Pachiammos Beach | Plaka Beach | Porto Koukla Beach | Porto Roma | Porto Zoro | Psarou Beach | Sekania | St Nicholas Beach | St Nicholas Beach (north) | Tsilivi Beach | Xigia Beach |