Zante Beaches

Argassi Reviews
---
Zakynthos Guide
---
Local Directory
---
WalkAbout

Street View Style Tours
---
Zante Maps
---
Argassi Taxis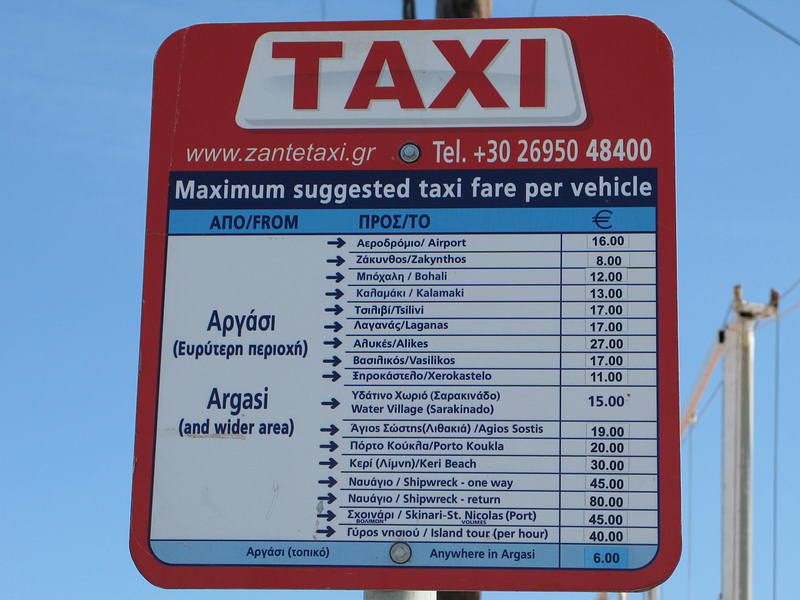 ---
Argassi Buses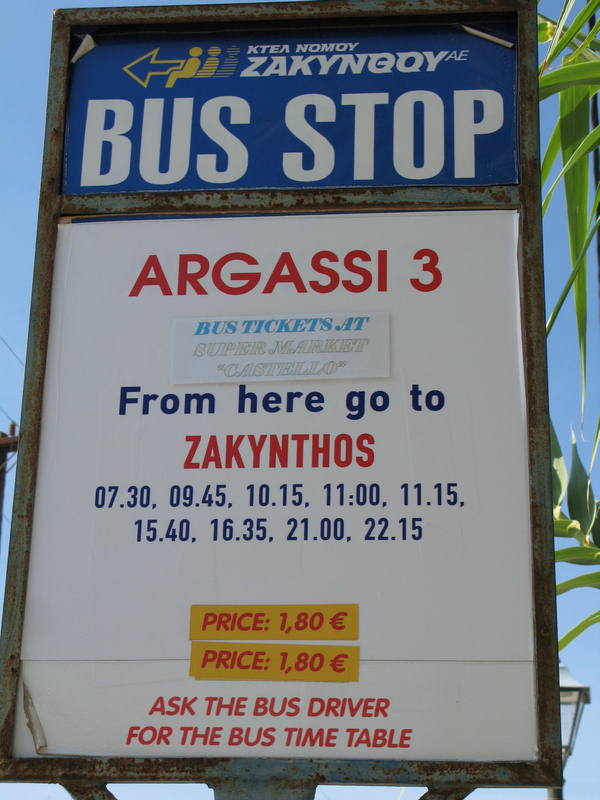 ---

+ Enlarge Map
Commodore Hotel

(Accommodation in Argassi)

Sandra B

Hi Cody,

As you have probably noticed it is now June and I am not there:(

I will see you on 27th June. Have a nice cold beer ready xxx
10/10
Sandra B
Hi Cody,

Was lovely to see you again. Have a good holiday over the winter and I will see you again at the end of May 2011. xx
1/10
Katrina P

we booked up to stay in this hotel and my travel agents phoned to find out if it was wheelchair friendly and was told that yes it was but when we got there they was not expecting the wheelchair but after sometime we got moved but they don't really care much about helping you over the phone the receptionist was the most helpful person she tried everything to get me somewhere else the accomodation is all stepped no lift and is up on a very steep hill the only reason i have put the point is due to the receptionist

7/10
K N

I arrived back home from Zante, just over a week ago, and all in all, I had a fanastic holiday! The food was definitely limited, any it did get a little boring after 10 days but the evening entertainment surely made up for it! The locals there all seemed to speak basic English and all seemed very friendly and welcoming. The weather in Greece, and in the surrounding greek islands is fabulous, and i would reccomend this holiday to anybody who likes to catch a good tan, as I sure did! As for the hotel, the rooms were okay, and clean, but not to the top of anybodys standards. The hotel staff were also nice to us which was great, but the barmaid seemed a little gloomy! Overall I had a great holiday, meet some fantastic friends that I have kept in contact with since, and had great fun getting involved in activities around the greek isliand of Zante, as there is lots to do, including 2 waterparks, and many types of boat trips to visit the beautiful turtles surronding the island! Thankssss :)

Janet R

Have just returned from the commodore hotel, I have been there before about two years ago and had a great time, went this time with my mum who is almost 80 years old and all though the hill was a challange and both of us suffer from asthma we managed up and down the hill many times in the daytime. Yes the hotel is basic but it is clean and we found the staff very helpfull and freindly. All the signs we saw were first in English and then in other languages the other nationalities we came across there were also freindly, and most could speake a little english unlike the english including me who could not attempt their language. Food choice is limited but ther was always something you could choose and it was tasty, it would benefit from being warmer though, as for the blue bands you could upgrade to them which means you are then all inclusive for a mear 19 euros a day which we thought was very reasonable as we would have spent more than that every night in a bar, all in all we had a great time and will most likely go back again.

3/10
Susan L

I have just returned from the Commodore I was hoping that the comments left were an exageration but they were not .The food if thats what you could call it was terrible we only ate breckfast once and then we ate out same with the evening meal terrible!!!!!! The rooms were ok but no air con unless you bought it what a con in 40 degrees heat.The plus off having to climb 7 flights of stairs was the veiw. I would go back to Argassi but not the Commordore the hill was a killer I had 2 elderly ladies with me and they struggled.I feel the tour company who sold me the holiday did not give me a fair picture of the hotel there were nothing but Polish people there.If you are thinking of going to Argassi I woul advise the hotel Castello it has good reports on the holiday sites its near the beach and it has a lift.

3/10
Paul K
this place is very basic we went self catering so we ate away from the complex every night and yes full of polish as well no chance of gettin near the pool far 2 busy i felt very left out here as everyone wore blue wrist bands apart from me and my fiancee lol just a shame all these polish are ruinin the resort and the tavernas and bars are closing becauce of this

1/10
Lorna L

I really would rate this hotel as ****.

No thats not 4-star - its whatever 4 letters of expletives you can fit. Absolute dump. Evening meal is just one huge joke. Same food repeated every night - and dessert is served on tin plates - hmmm...maybe when I next am planning a family holiday in prison then I would maybe accept that. Lucky if your linen is changed more than once a week. Staff are as miserable as sin, and have as much personality as a wet weekend. Don't bother with a Greek translation book - get a Eastern European one, and you might have a chance of understanding any signs on display. However one positive, I learned the art of using the loo with my feet in a shower tray at the same time, and wrestling with a shower curtain!!

Best thing about this place was leaving it!! Absolute c**p hole.

Paul K
coming here on june 28th as long as the studios ave a bed and shower and a toilet am happy lol as for polish and russians they cant be any worse than the bloomin germans we ave put up with them for many many years lol

1/10
Neil J

Before you read this, i am not one off these people who love to come on these sites just to complain, and complain for no reason, BUT I REALLY WANT TO WARN YOU........DO NOT WASTE YOUR MONEY COMING HERE!!!!!

We were expecting basic BUT we were not expecting a DUMP!!

The toilet leaked every time we flushed it, i was given a lovely electric shock when i plugged my adaptor in, and on the last day i fell through the bloody chair in the room!! Ha ha.

Can't knock the maid service they are very good but the rooms are off a poor standard!

Also it is not a British hotel! 80% off the people who go there are Eastern European (Polish, Russian Etc)

I have been to Greece lots of times and loved it as the Greeks are lovely people, but at the Commodore hotel the staff are very rude and do not want to know hence the time we asked for a fan and they said they had none left, and there was nothing they could do!

Just one other thing to warn you about........When they say it is on a steep hill THEY ARE NOT JOKING!!!!! It was bad enough for us two being 25 years of age walking up the mountain! Ha ha

We are not the only ones who complained, the few Brits who were there are all putting official complaints in when they get back home!

I JUST HOPE YOU HAVE READ THIS BEFORE BOOKING!

5/10
Darren M
just came back from our honeymoon here,yes rooms were basic,but always cleaned very well!!,only gripe really is the bloody walk up the hill in 40 degree heat lol and lack of facillities but other than that a fai r hotel.
10/10
Eleanor B

Sorry - but just had to write in response to the last couple of posts.

We have gone to the Commodore for the last 3 years and can honestly say that we have never had a bad holiday there. The staff are friendly, go out of their way to help and can't do enough for you.

Last year we were given a room next to the pool which was very noisy, we asked if we could change and they moved us to a 1 bedroom apartment on the top floor without any problem (we had booked a studio!).

Yes, the rooms are basic, but so are most apartments and hotels in Greece.

Our room was always spotless and the maids, although unable to speak much English, were really nice.

Eleanor, Falkirk

1/10
Michael P

this hotel was the worse hotel i have ever seen in my life i would never go there again and would advise people not to go there either, i have learnt to never go by the brocher as it looks a whole lot nicer. When we first got to the hotel it was 8 o clock in the morning and we had to wait half and hour to get into our room because they tried to say we didn't have a room booked. In the brocher it said we could have air condining at a price which we were willing to pay but what we didn't find out was there wasn't any in our room and had to wait 3 days for it and that was only because i kept complaining about it.We were suppose to have a mini oven because we were self catring but we didn't have 1 we had a micwave instead and even if we wanted to cook we could't because we had one saucepan.The bathroom was awful and was crawling with ants there wasn't even a plug in the sink well as for the shower it was so small that half the water ended up on the floor and you would stick to the curtain.For a double bed it was two single bed frames pushed together so you couldn't even sleep together if you tried. I found the staff very rude and took there time to deal with our problems, the maids would just walk in your rooms and one day me and my partner was in bed and she just walked in. The entainment was shocking so we ended up going to a hotel down the road. DO NOT GO HERE for the same price per night go to the CONTESSA they have a TV a balconey a shower / bath air con double bed sofa absolute luxery so go to the CONTESSA

1/10
Julie J

I wouldn't recommend this to anyone!!! We are a family of 5 and was put in 2 apts on different floors, the rooms were mouldy and dirty, bathroom door wouldn't shut and when you sit on the toilet you have to have your feet in the shower tray!! Management are uncooperative and Thomas Cook was as bad, ended up have the first 3 nights with no sleep as they put us in a block of apts with single people, had to take matters into our own hands and find and pay for alternative accommodation.
2/10
Rachel S

All I say is if you are looking for basic then this is the place.

Also as long as you don't mind lots of Ants in your room and half your room falling apart...go for it!!

Oh and if your going in the height of the season where it is baking hot then if the rooms don't kill ya then the walk up and down the hill will!!
10/10
Magdalena R
I've just come back from Argassi - Commodore Hotel.
It's good enough especially when I spent only nights there (I'm not going for my holiday for spending time in a hotel room).

I' ve been few times in Greece in different hotels (from *** to *****) and the standart everywhere was the same.

Maybe the food could be more varied.


10/10
Kate S

In October it was my first time to Zante. It rained about 4 days out of the 7 i was there but you expect that sort of weather in October. Although it was cold when it rained it did not last for long and it soon went back to being hot again and i still came home with a fab tan. Personally it was far to quiet for me at that time of the year but i still had a fantastic time and Factory is def the best bar in Argassi.

The Commodore is nice but basic and the rooms are clean. the only thing was the shower which used to flud. Cody was great and really funny. The hill is not as bad as some people say.

I would definetly come back again
10/10
Gary B
well this place is simply the best and will no doubt been staying in this place again very clean apartments food great as went half board and cody well this guy knows how to make a cocktail and i had loads of them well done to all the Commodore staff on a truely memorable experience

10/10
Amy S

omg could this place get any better? haha! i went last year at exactly the same tym as this year and it was brilliant. argassi is lyk a magnet and people jus keep coming back to it! it was a lot quieter in argassi compared to last year i dont know why maybe it was due to the floods in the north of england stopping people from taking their holidays or something but all the same it was still brilliant!...

for the first week (which was the last week in august) it got up to 50 degrees!! absolutely boiling it was hard to sunbathe lol!!..! but then after that first week the temperature decreased to around late thirties which was nice but felt colder at night coz of what we had bin used to the week before ! haha

the commodore is such a friendly hotel with great staff especially good ol cody who we also see last year ..! and blady aka mr bean..! hehe what a ledgend.. the rooms are basic but are nice enough jus for sleeping and relaxing.

the hill leading up to the hotel is not even a big deal like some people say it is its jus a slope that gradually gets higher but i suppose it depends on whether or not you have asthma or something..

the best bars in argassi are definatly the factory with coscos and the other man i dont know his name but he used to make this funny noise which u cud hear from down the road! people who have bin there will know exactly what im talking about lol ! hehe they were so funny ..! watch out for coscos hes a bit p**vy lol ..!

the australian bar "rossi's place" was great especially with kenny bless him hes luvly ..!

the beer academy was good enough to start off the night in they do a good "sex on the beach" cocktail lol..!

the good thing about the commodore is that you can use the other two hotels in the complex which are the admiral and the captains hotel. they are just as nice as the commodore and if you go half borad or all inclusive dinner is served at the captains and the food is gorjus ..! at first i thought ooh s**t im guna starve for 2 weeks coz im a really fussy eater but i was fine ..!

anyway im sooooo depressed to be back

lol..! i loved it out there soo much and definately will be returning if not next year the year after..!

argassi is a place u cannot hate as it suits pretty much everyone (familys, couples, groups of friends etc) the weather was brilliant while i was out there not sure if its raining out there at the moment though coz it was supposed to rain on my last day but never did and i now realise i should have sunbathed that extra bit coz the weather here is absolutely s**te in england lol ..

anyone whos going out there soon is luckiest person eva lol..! cor this review is about 10 pages long so i betta round it off now ... bye bye! xxx

9/10
Marian B
spent two weeks here in mid august,first impressions not good, situated on bit of a steep hill,but brill views.arrived in heatwave into one of the few rooms without air-con,managed with hired fan.as holiday progressed we hardly noticed,however for older people especially with mobility problemsthese points would be important.!!apts cleaned every day and clean towels almost every day,hotel only small bar but cody at front of house made up for the lack of entertainment and his wonderful cocktails,would go back here

10/10
Gemma P

Well well well.. what can i say.. AMAZING!

I wasnt looking forward to goin but by the end i wasnt looking forward to leaving..

Ino everyone will say this... but i boody miss you Cody!!.. And i hope your happy now!! im actually considering the consept of "God"!! --

Hehe.. But im coming back next year just to see Cody.. so you better be there!!...

Well.. the apartments are clean, do the job, and many have excellent balcony views.. I would definately recommend it!! BUT... hand off.. im marryin Cody in two

Love you Cody!!.. Dont forget me will you!!

Amy M

Well the factory club is a bar then has a night club which opens up later on, it doesnt always get that busy but theres avalon which gets really good later on bout 11ish. You cant miss it its like a castle from the outside. Magic musroom is also a good bar down on the corner. We used to go to magic mushroom, then kiss bar and then over the road to avalon!!!! Theres loads of abrs that stay open late so you will be fine!

10/10
Amy M

Yes Amy Cody is still there!!!!

Cody you cheeky monkey ha ha!!!!

Well what can i say. I throughly enjoyed my time at the Commordore for a number of reasons and think all i have to say is the number 512, phoooarr ha ha!!!!! The walk of shame became a bit of a norm for me each morning but im not complaining

Been a guest at the commodore allows you access to the pools in both The Captains and Admirals and there are plenty of sun beds to work on your tan. The staff are very friendly and the air conditioning is well worth the money and a great luxuary to have!

Im sad to be home now, i miss Zante, but im sure i will be coming in the not so distant future again
Amy S
Is anybody going to be out in zante between the 23rd august and first few days in september?... and for anyone whos been out there this year is cody still in the hotel commodore?
10/10
Kirsty F

just back after another 2 weeks and once again it was fab. going to book up for next year again.

Cody once again you were great and made us really welcome its like being at ome around you and you are more than welcome to come and visit us in scotland it will be fab.

Annastsica who now works during the day is great you get a good laugh with her.
| | |
| --- | --- |
| Search for Commodore Hotel in all of JustZante & the Messageboard | |
More Hotels and Apartments in Argassi...

Admiral Hotel | Agoulas Inn | Anemona Beach Hotel | Apollo Hotel | Argassi Beach Hotel | Athena Studios | Captains Hotel | Castello Beach Hotel | Chryssi Akti Hotel | Commodore Hotel | Contessa Hotel | Danae Apartments | Diana Palace Hotel | Dora Studios | Edelweiss Hotel | Elea Hotel | Eleana Hotel | Family Inn Hotel | Hillside Studios | Iliessa Beach Hotel | Ionian Hill Hotel | Katerina Palace Hotel | Krinas Hotel | La Sirena Hotel | Levante Hotel | Locanda Hotel | Marie Mare Hotel | Meridien Beach Hotel | Mimoza Hotel | Mirabelle Hotel | Nefeli Hotel | Noula Studios | Palmyra Hotel | Papillon Hotel | Paradise Hotel | Porto Iliessa Hotel | Roula Kotsonis Studios | Seashell Studios | Timotheos Studios | Villa Denise Apartments | Windmill Bay Hotel | Windmill Hotel | Xenos Kamara Beach Hotel | Zakantha Hotel |