Zante Beaches

Tsilivi Reviews
---
Zakynthos Guide
---
Local Directory
---
WalkAbout

Street View Style Tours
---
Zante Maps
---
Tsilivi Taxis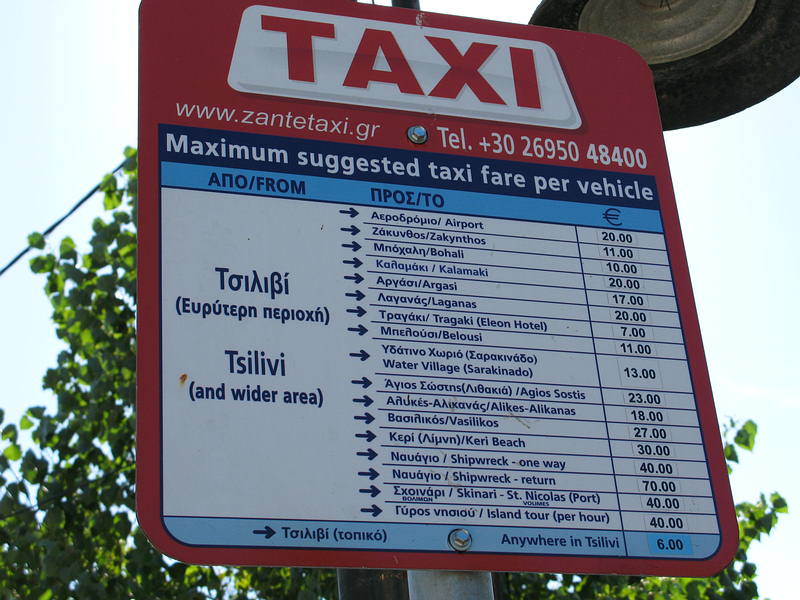 ---
Tsilivi Buses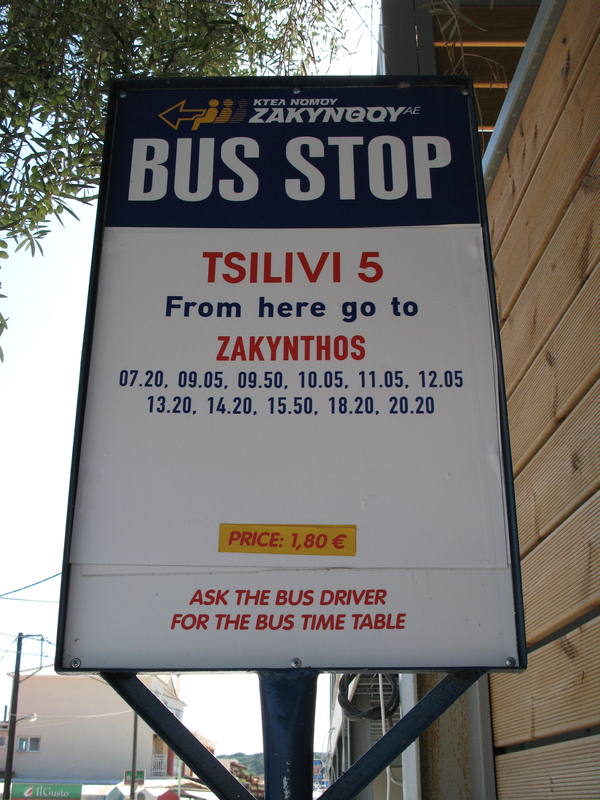 ---

+ Enlarge Map
Red Apple Bar

(Bars in Tsilivi)

10/10
Michael Moss
.The red apple is a must go very friendly bar staff as in Marios and Spiros' all the sport on Tv as English & Irish sports' and the karaoke is a must as Marios has a greet voice!!!! Fully aircon and greet beer 'but beware of spiros and the straw throwing it can get out of hand (jokeing ) looking forward 2next year already '
10/10
Margaret M
Just home from a 2 week break. Red Apple Bar was recommended to us before we went and it was just fabulous. Spiros and Mario were just lovely. Loved the atmosphere. lots of sport of all kinds if you wanted it. Would recommend this bar.
10/10
Lesley P

Just returned from another week in Tsilivi and Spiros and Fortis did not dissapoint. The atmosphere was still the same and they continued to make everyone welcome. They work very hard and deserve all the best. Drinks are good prices and the company is even better!!!!! THANKS GUYs
10/10
Karen K
best pub in zakynthos :D FORTIS and spiros were the best!! great time :D
10/10
Tony C
Me my partner bev and son callum were made very welcome by spiros and fortis every night for two weeks watching t he world cup and callum loved spiros cocktails
10/10
John P

GOOD BAR THIS ONE, WE WENT IN A FEW TIMES, DECENT SINGER ON SATURDAY NIGHT.

FORTIS LOOKED AFTER US WITH THE "AMSTEL", KARAOKE A FEW NIGHTS EVERY WEEK.

PROPER OLD FASHIONED GREEK BAR, WELL WORTH A VISIT !
10/10
Darek K


hi,this is the best bar in tsilivi, i drink here every evening ber Mythos,all crewe by very frendly and nicely
8/10
Mr B
A lovely bar, with very nice, friendly staff. Thank you Fotis and Spiros. Hope you have a good summer.
10/10
Jane L
this is the place to visit, made most welcome. will call and see everyone again.
10/10
Lesley H

You must visit the Red Apple. Best bar in Tsilivi!

Fab cocktails and such a laugh......

Spiros is the best!!!!
10/10
Siobhan H

This is one of my favourite bars in Tsilivi, me and my fiance went there nearly every night during our two week holiday in Zante.

Spiros the barman makes excellent cocktails, there's so many to choose from which are reasonably priced too - 4 euros. Him and Fotis are very friendly and make everyone welcome. They have karaoke some nights and other nights are more chilled.

I also enjoyed meeting and feeding the kittens who were staying in Red Apple's cellar during our time there!!

10/10
David R

What can you say about the the Red Apple, my favourite bar in Tsilivi. Top blokes with Spiros ("I own red apple, my name is Spiros") and Fotis and not to mention Mark from Dudlaaaay during the day. Spent a week in Planos Bay and drank there at least once a day and had a few mad, late nights.

It was my introduction into the world of cocktails when I couldnt take anymore Mythos, however nice and cool it was, I just couldnt take anymore. And I will admit I got a taste for them, just call me Del Boy. Spiros is a nuisance but a crack shot with his straw throwing too, only joking lol. You would turn your back and there would be a straw in your drink threw from the end of the bar.

My mates Walsall shirt is proudly stapled to the ceiling in the bar, a common theme in bars in the town but the first Walsall shirt in the Red Apple.

Cheers for the breakfast Spiros, thats how late it was some nights! Yaimmas!

8/10
Mr B

A nice relaxing bar just down the road a bit from the reptile house. A friendly atmosphere created by the two barmen Spiros ( Mel Gibson lookalike ), and Fotis, who take time to get to know you, and will tell you all you need to know about the resort and Greek culture, if like us, you find that both fascinating and interesting.

They also have cabaret nights, including Elvis, and quiz nights with good prizes.

Internet access available. One euro for 15 minutes.
10/10
Lorraine S
Well just thought i would say that the red apple is the best bar in tsilivi an spiros fotty an maggie are brillliant we were there every night till the early hours they will remember us they even kept a table for us every night there all fabulous hope to see them all next year for more drink lol miss you all an hope to come back an see you all next year lorraine sheila jim an chloe jamiexx
Sandra H

Red Apple Cocktail Bar - by far the best pub in Tsivilli. Had a drink in there every night - stayed open until 5am some nights. Spiros and Fortez great. Look out for our england shirt on their wall. Cant wait to go back next year
10/10
Katie W

hi people,

i was in tsilivi years ago and loved it im going back 2 work there soon hopefully. could anyone please tell me how the staff r doin what they have been up 2. i remember illias and forty. i havnt seen illias on the pictures but i have seen forty oh my god didnt think i would see him again lol well he looks well. so will someone please fill me in on everyone lol thanks.

katie xxx
10/10
Lesley P

This is a fantastic bar. Spiros and Fortes are great fun and they are fantastic with our kids. It is a great atmosphere and we really do miss them when we have to come home. Pease, Please, Please go here for a drink. You will not be dissapointed
10/10
Andy C

A BIG SHOUT to all who have been to this bar .for those of you that have'nt ... its a must to do while on your hols , i promiss you will love it . The friendly fun atmosphere along with the Sports T.V 's the owner Spiros and Fortes make it the best bar in town and it stays open ALL night long so go and have your evening meal like everyone else then sit back and enjoy all the entertainment in The Red Apple . Watch out for Spiros throwing straws into everyones drinks , when we was there he set a new record throwing like a dart- fourteen yes 14 straws into a bottle of beer . .
10/10
Anna

Hi, we were almost every evening and it was really nice. funny with FortÚs and Spiros - thanks for the monkeys

it's a pity that this cocktailbar don't have a website

Bye
9/10
Gillian R

Our family went into the Red Apple every night for a few drinks before we went for something to eat and on our way back to the hotel. There is a great atmosphere in the Red Apple and Spiros, Dennis and Gabriella are very friendly and realy make an effort to make you feel welcome!
10/10
Carol H

We had a fantastic time and Dennis and Spiros were great but what made it for us was the Karaoke nights. Sara was brilliant and we will certainly be coming back, can't wait for next year!!!!

See you in August

Luv

Carol
10/10
Lynsey S

We were over in Tsilivi at the beginning of June. Me and my Boyfriend Dan spent every night in the Red Apple, Spiros makes possibly the best cocktails i have ever tasted (and believe me, i've tasted quite a few) The atmosphere is fab and theres plenty of sport on to keep the men entertained. The kareoke nights were good also.

I think Spiros & Dennis possibly made our holiday what is was, Fabulous!

We'll definatly be going back next year!

Linz & Dan
10/10
Lesley P

We spent many a night in the red apple and it is fantastic. Spiros and Dennis were great with my 2 sons and they really did make us feel welcome each time we went in. Spiros makes a fab cocktail and even let my sons shake a few, which they loved. We will be back next year. Hi to Spiros and Dennis if you see this. Dont work too hard and robbie will be back in 8 years for his job ha ha ha.
10/10
Wendy L

The Red Apple is a new bar and it is really great. The boss, Spiros, was at Kaliva for a few years and he makes fantastic cocktails. The bar has loads of TVs for all the big sports matches and there is a great atmosphere in there. The Red Apple is located on the road to the Caravel Hotel close to the Planos Bay Apartments and the Admiral Hotel.

Pop in for one drink and you will want to stay. !!!!!

Yasso, Spiro, o filos mou
| | |
| --- | --- |
| Search for Red Apple Bar in all of JustZante & the Messageboard | |
More Bars in Tsilivi...

Amore Bar | Amuse Bar | Apolis Bar | Ark Bar | Bay Bar | Breeze Bar | Canditas Bar | Dennis Bar | Drunk Moon Bar | Escape Bar | Freddies Beach Bar | Friends Bar | G and J | Graces Bar | Joker Bar | Kaliva Pub | Level Bar | Lifetime Beach Bar | Magdalenas Bar | Mambo | Mary & Georges Bar | Molly Malones | Paradise Bar | Planet Pub | Red Apple Bar | Red Lion | Sambuca Bar | Sandras Bar | Saratseno | Summertime Bar | Sunset Bar | That Bar | Traffic Bar | Two Brothers Bar | Utopia Bar |