Zante Beaches

Kalamaki Reviews
---
Zakynthos Guide
---
Local Directory
---
WalkAbout

Street View Style Tours
---
Zante Maps
---
Kalamaki Taxis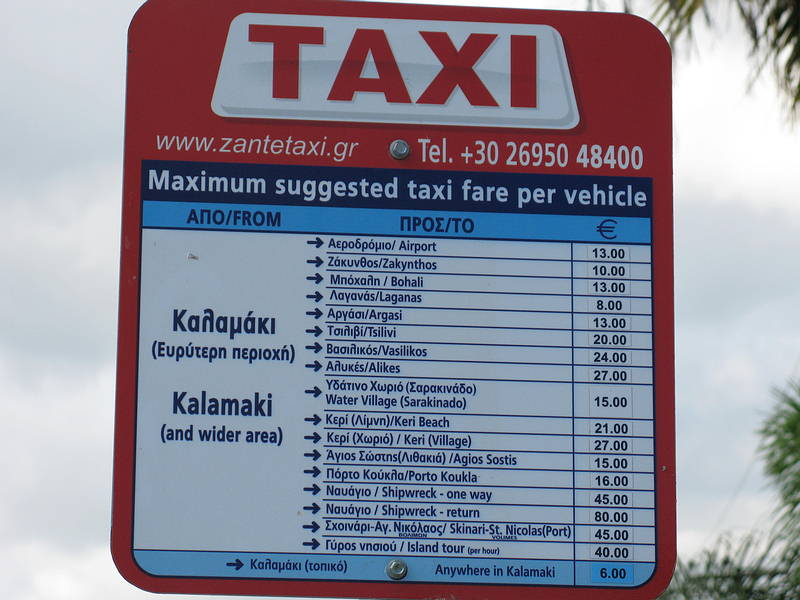 ---
Kalamaki Buses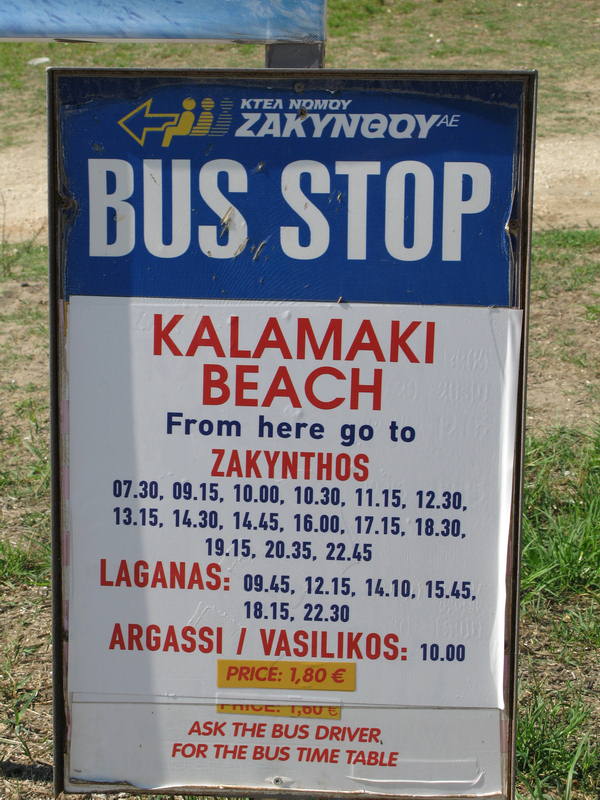 ---

Kennys Bar

(Bars in Kalamaki)

10/10
Gert L (February 15, 2013)
This bar was originally Claudes WMC owned by Brian aka Greengrass and his wife Sheila aka Gert. The majority of the comments relate to Claudes nd the great nihts we had with Gorgeous Gary the singer and the "crap" quizzes.
Simon J (August 21, 2008)

Anyone happen to know where Gaz and Dawn are these days? Cheers - SMJ
10/10
Paul G (October 17, 2007)
Hi Karen,
We spent two great weeks with your dad kenny and brother colin and Sue, hope you get to read this before you go out to see them as we are not sure what date colin said you were going. Just to say that they seem to have got of to a flying start. We had such a laugh and good time and also made good friends with them and we found it hard to come home so much so we will be back to see them next june. Any one going out to kalamaki we would def: recommend a trip to see Kenny, Colin and Sue.

Julie and Paul Oxford

10/10
Karen W (June 05, 2007)

hello everyone i am the daughter of the new owner of cactus claudes.please pop in when your next over.my dad ken and my brother colin will be opening soon and look forward to seeing you all.

Gary S (December 17, 2006)

Hi to all our friends, unfortunately we have sad news for you all, due to unfortunate circumstances we have had to give up CACTUS CLAUDES and will not be in the bar next year We would like to say that we have thoroughly enjoyed our time at cactus claudes over the last two years and met so many valued new friends..... you all know who you are Please dont worry if you have booked to return to zakynthos next year, have a great time and if you need to find us just ask Angela at cava doro supermarket across from the bar and she can give you our number Once again our appologies to you all but we will be looking for other premises to start a new bar in the near future, so watch this space. If you would like to contact us our email is garydawn1@aol.com. ALL THE BEST TO YOU ALL and WE HOPE TO SEE YOU ALL VERY SOON Thankyou all so very much

Gary, Dawn and Rhian

Merry xmas and a happy new year

Stuart D (October 14, 2006)

What can i say, we went in with our "proper friends" and a week later we had even better friends. Gary and Dawn are two of the nicest people we have met for a long time, kind, hospitable and most of all welcoming and know how to have a good laugh. Nice bar and the service is second to none. There's only three things left to say, thank you guys for making our holiday even more special, we now have even better "proper friends", and...oh yeah STU'S MOUNTAINS!! Cheers!
Jason H (October 11, 2006)

hi guys sorry not been intouch but number dawn gave me does not seam to work if you look at this give me an email on jayholden@btinternet.com love jason and zoe
Can U Help?
Martin T (October 03, 2006)
anybody got contact details for gary and dawn at cactus claudes got late availability going mon 9/10 and promised them some t bags if we went back want to check if there is anything else they need
Andy H (September 23, 2006)

Great bar especially on a Tuesday when there is live music by Gary and Carl who is an amazing guitarist!

Lisa and Andy
Anna B (September 04, 2006)

nice bar cheap beer great live music from sideshow bob and gary.

Even though i got barred for being tierd.

keep up the good work
Andy W (August 23, 2006)

we reccommend cactus claudes to anyone visiting kalamki. gary & dawn are the perfect hosts, and it is an ideal bar for families. great entertainment and great intro quiz so get yourself in there for a great night

andy & alison
Andy W (August 22, 2006)

we reccomend cactus claudes to anyone visiting kalamki. gary & dawn are the perfect hosts, and it is an ideal bar for families. great entertainment and great intro quiz so get yourself in there.

andy & alison
Tracey G (August 13, 2006)

Hi

Another warm welcome by Dawn and Gary. Must say thanks for the entertainment, great to go somewhere so relaxed and with live music. The lads loved it. (Richand Famous thanks you for the chance to show off!!!)

See you again sometime

Tracey, Reg Adam and Matthew (Richand Famous)

Ps. got couple of fab pictures but can't seem to load them Sorry
Sean M (August 09, 2006)

excellent pub when its busy u hav 2 go 2 sideshow bob n when gary n dat blonde fella r singin
Alison B (August 04, 2006)

We really enjoyed our afternoons/evenings in Cactus Claudes. Really friendly welcome by Dawn and Gaz, great live music by Sidshow Bob and Double Measures, brill quizzes (even if they did frustrate the hell out of us) and really nice atmosphere - we made lots of friends. The drinks are delicious and very reasonably priced. See you next year !!
Gary M (July 29, 2006)

The only picture I have got of the happy couple (July 2006)

Hope your fridges last out................. Gary,Angie Etc.
Gary M (July 28, 2006)
HI GARY AND DAWN I cant believe that 48 hours ago, we were sitting or falling over in your bar.

To anyone who has`nt visited this bar and if you want a genuine slice of Britain within the heart of Kalamaki, then this place is an absolute must.

Spot on entertainment and most importantly spot on hosts who go out of their way to make you feel welcome.

Hopefully trying to get out there again in September, If not then roll on 2007.

Best wishes for the rest of the season,

Dinglebat Slaptiback, Mrs Badcrumble,Two spitting ducks and the Evil Giraffe.(Stoke Crew)

Craig & Jenny (July 21, 2006)

We've just left Kalamaki and are misssing Cactus Claudes already! We found the bar quite by accident but couldn't keep away, even though we were staying at the other side of Kalamaki!! Gary, Dawn and Rhian are great hosts, the entertainment was first class and Rhian made the perfect babysitter!! From winning the intro quiz (with more than a little help!!) to beating Gary at darts - we enjoyed every minute. Even worth a quick stop of a day to refresh you from a long walk!! If your in Kalamki - Cactus Claudes is the place to go.

Claire S (July 12, 2006)
Add your comment h ONCE AGAIN WE ARE FLYING OUT ON 23/7. WE ARE COMING TO SEE YOU GUYS WITHIN OUR 2 WEEKS THERE AT SOME POINT AND WILL BE BRINGING A FEW FRIENDS WITH US. I'M SORRY TO SAY THAT WE ARE STAYING IN ALYKANAS FOR 2 WEEKS AND I'M SURE WE'LL NOT GET THE FRIENDLY WELCOME WE GOT LAST YEAR IN KALAMAKI BUT WE COULDN'T GET BOOKED IN ANYWHERE WITH THERE BEING 11 OF US, SEE YOU ALL SOON AND WE'LL GET THE BEERS IN....

LOVE CLAIRE , MAT , KENAN AND THE REST OF THE ROTHERHAM POSSY
Liz & Owen (June 09, 2006)

Hi Gary, Dawn & Rhian

Can't believe its been almost a week since we left, had a great week....after all where else could we win some 'golden wonders'. Hope all is well with you and the nights are busy and that Rhian is getting lots of ice cream. Take care, will try add some photos later on

Liz & Owen xxx

Enniscorthy, Ireland
Ray A (May 31, 2006)

Hello Gary Dawn and ourRhian

We had a great time in Kalamaki and Gary and Dawn where the iceing on the cake great company great laughs Sideshow Bob is not to be missed we would go back tomorrow

P.S after getting lost for a fortnight we ended up in Athens instead of Newcastle

Best Wishes Ray and Jayne
Jude (March 30, 2006)

Hi every one. Yes Gary, Dawn and Rhian are still here in Kalamaki. Thanks for all your comments, much appreciated.hope to see you all again this summer, just 4 weeks to go to start of the new season. New look bar and a slight name change (Look for "Claude the Cactus" lit up on the sign)

All the best and have great Holidays you guys

Gary, Dawn & Rhian
Ken A (September 17, 2005)

Hi Gary Dawn and Rhiane

Great to see you have taken over Claudes.If you remember us we have followed you to many of your Gigs Gary, and we thoroghly enjoyed them. Havnt been back to Zante since May 2004, but flying out 6th October for 3 weeks. Will definately be there to see you all tho staying in Aghios Sostis.

Good luck to you all and see you soon. Ken and Ginny
Brian L (September 12, 2005)

hi gary and dawn glad to see all the good comments about the best and friendliest bar in kalamaki see you soon
Dj S (September 12, 2005)

dear gary dawn and rhiane

my telephone number is 01788 535572 ive lost your number and i have stuff for you to send accross. hope your well, jessicahas teeth and is nearly crawling got plenty of pics. louise says hello and hopefuly you will conact ussoon take care bye bye

ian
| | |
| --- | --- |
| Search for Kennys Bar in all of JustZante & the Messageboard | |
More Bars in Kalamaki...

Alexander Bar | Antonis Pool Bar | Apollon | Bad Apple | Big Als Beach Bar | Black Pearl | Cave Bar | Cavo Doro (Akis/Alisons) | Cavo Doro Bar | Cronulla Bar | Drunk Corner | Iguana Bar | Look Up | Melon Bar | Mojitos | Oasis Bar | Oceanic | PnP | Red Tail Cafe Bar | Rose n Crown | Scorpio Bar | Shamrock Irish Bar | Sofias Pool Bar | Venue | Why Not Bar | YoYos2 |