Zante Beaches

Kalamaki Reviews
---
Zakynthos Guide
---
Local Directory
---
WalkAbout

Street View Style Tours
---
Zante Maps
---
Kalamaki Taxis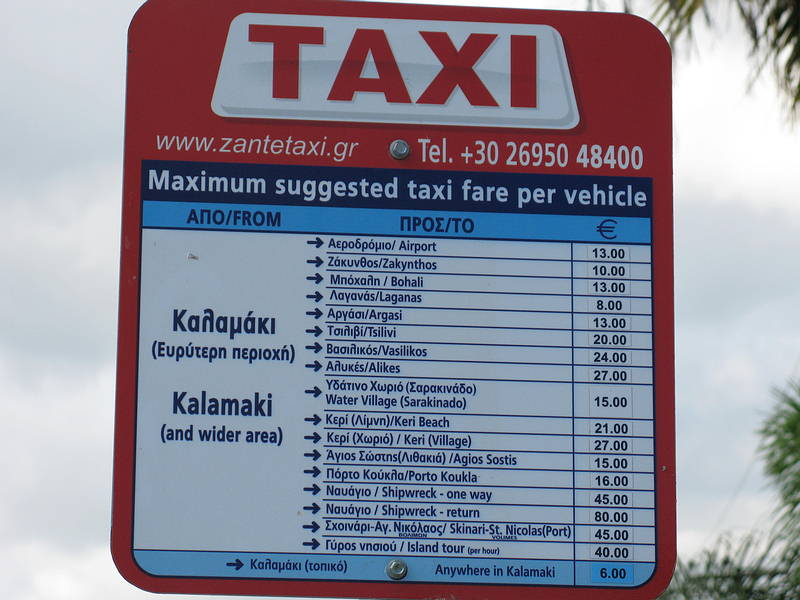 ---
Kalamaki Buses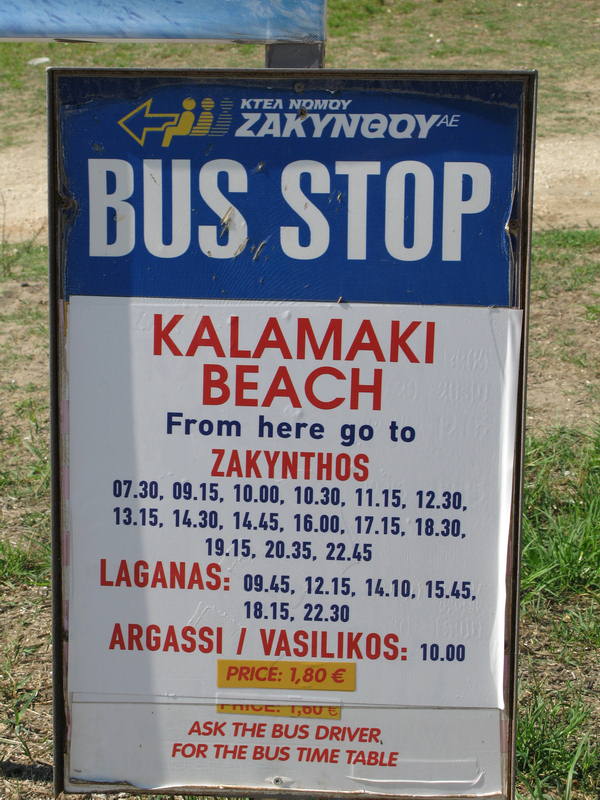 ---

+ Enlarge Map
Apollon

(Bars in Kalamaki)

1/10
Brashy G
Just to add to my previous post I've been going to Kalamaki since 2000 and this is the only bad thing to happen to us. I would avoid this place like the plague there are much better bars and owners without this place. Hope it's taken over soon or shuts down.

1/10
Brashy G
was enjoying a nice family holiday, and enjoying a usual drink at apollon with yanni and Danielle, until a boy attacked my 14 year old grandson with one of yanni's pool cues nearly putting him in hospital as it was so vicious that the cue bust. The reason was he told the lad to apologise for skitting Danielle's daughter and calling another boy a fat get. My grandson managed to get one punch in. Before we stopped it. What did yanni say to my daughter in law after she offered to help with damages. She was told to f**k off. It turned out the other English boy is the grandson of his friend. So don't be fooled by this guy as long as it suits him and you pay that's fine. Do anything to protect yourself against his friends and he turns nasty.
10/10
Mag B

fantastic little bar , friendly staff - Paul the meeter and greeter was lovely and so where the drinks
10/10
S A
Very relaxed atmosphere with friendly owner and staff,Ended up here most nights perfect ending to the day
Shaun W
I hadn`t been back to Kalamaki in about 8 years when I returned last September and was really looking forward to see if Yiannis was still about. To my delight he was! I first met Yiannis in the early 90`s when he hired mopeds, sun loungers and worked for Dennis at Michealo`s. He is a very friendly man who can`t do enough for you and as someone has previously said, his bar is a delight to visit compared to some of the more noisy establishments. Even after 8 years Yiannis recognised me straight away and was as friendly as ever. I`m returning again this September, so keep an eye out for me Yiannis and this time dad`s coming too.

10/10
Gavsta W

This bar will again suit people that wish to have a more subtle experience. Unlike Down Under that always seems to be playing dance music full whack the Apollon is much more laid back. Again the staff are attentive without becoming a hassle and the cocktails are all great. I personally enjoy the Mai Tai and the Long Island Ice Tea, but Angie assures me that the ice cream based cocktails are very good also. Prices seem to be on par with the rest of kalamaki but whatever, they are worth it.
Michael R

We have known Yianni for about 13 years now. He his a caring man and his bar is an oasis amongst the the many bars that are noisy and brash. Thanks also to Rebecca for her friendly aquaintance this year.

Good Luck and best Wishes

Mike and Vicky Rogers
Sharon J

We went here last June and indeed again this year really is a nice place to relax, not the best prices but the cocktails are great all the same, only 1 small thing wheres kerry gone!!? Would have been lovely to see her again!!
Zoe T

Stopped in here for a quick drink post dinner so I could use the loo, didn't leave till 3 am!! Yiannis very nice, lots of freebie shots of various drinks, nice cocktails. My 2 year old loved playing pool at 2 am! Great bar.
Karly H

Yiannis is an absolute doll, and a great host. I can't wait to sit at your bar and see you again in April.

Come to Apollo!

Luv ya lots babe.x
Simon S

Wow what a bar! Nice and quiet and a place to relax in toliets were very clean (the cleanest by far that we saw). Cocktails were the best in Zante.

We would like to say a BIG thankyou to kerry for making our family so welcome what a star!

We hope to see you next year

Simon, Ann, Becky and Luke
Ann P
WE HAVE KNOWN YANNIS FOR 13YEARS AND HIS BAR IS THE BEST IN KALAMAKI YOU CAN ALWAYS BE SURE OF A WARM WELCOME, WE WERE THER IN JUNE AND HAD A GREAT TIME .PRICES ARE VERY GOOD ESPECIALLY COCKTAILS, THANKS VERY MUCH TO YANNIS AND NADIA FOR A GREAT TIME SEE YOU IN SEPTEMBER
Angie
Absolutely fantastic!!! All the cocktails we tried were amazing, definately visit again.

Also, toilets were the best we saw in Zante!!
Ann M
Thanks Yanni, Daniella and Bia we had a great time. Cocktails are brill.......... toilets are the best in Kalamaki.

Hope to see you all 2004..

Big Davy and Ann
Kevin D
Sarah and I came to Kalamaki in August, and found the Apollon Bar on our second night, and found it is probably the friendliest bar in Kalamaki. Thanks to Yianni and Bia for a wonderful time.

Kevin & Sarah Dutton
Michael R
Just returned yet again from Zante and Yiani and Bia (the good looking one)were very hospitable indeed. The cocktails are excellant and thankyou Yiani for the Metaxa which I will enjoy during our long cold winter nights here in the UK.
Best Wishes
Mike & Vicky
Joe R
Have found out their names - see last years comment - they are a delight - this place deserves to succeed and I very much hope it does
Rick H
Thanks again to Yanni & Daniella for your warm hospitality and keeping me warm in chilly October.And yes, the toilets are STILL the best in Kalamaki !!!
Joe R
I don't know their names (..will find out next year) but the couple that run this bar have the warmest of smiles and are a delight.Strongly suggest that you see for yourself
Jones C
Thanks to Yanni, Danniella, Nadine & not forgettinG Sara from I believe there is a town called Portsmouth in England. You extended a warm and friendly greeting to us on every occasion that we visited your bar. Thanks again.
Michael R
Thankyou Yiani, Daniella & Staff for your excellant help in making our holiday more enjoyable. Excellant cocktails & pool table. Mike, Vicky & Mark - see you next year.
Debbie G
What a lovely place, enhanced by the lovely Janis and Daniella who make you so welcome you will want to go back every night. Also very child friendly.
Charlotte D
very friendly, best cocktails in kalamaki. lovely
Kelly W
A lovely welcome from Yani & Daniella i went to apollon bar every Night in the three times i have been to kalamaki, they will put on music that you like if it be greek or english they have it all, cocktails excellent especially the apollon one, they will also give free mini tasters of cocktails to save you buying ones that you dont like. Very very friendly indeed & a lovely couple.
Lee M
Went here on our last night, but wished we'd gon e there before. Sara the barmaid is well fit and a right laugh as well. Will definitely go back there next year.
| | |
| --- | --- |
| Search for Apollon in all of JustZante & the Messageboard | |
More Bars in Kalamaki...

Alexander Bar | Antonis Pool Bar | Apollon | Bad Apple | Big Als Beach Bar | Black Pearl | Cave Bar | Cavo Doro (Akis/Alisons) | Cavo Doro Bar | Cronulla Bar | Drunk Corner | Iguana Bar | Look Up | Melon Bar | Mojitos | Oasis Bar | Oceanic | PnP | Red Tail Cafe Bar | Rose n Crown | Scorpio Bar | Shamrock Irish Bar | Sofias Pool Bar | Venue | Why Not Bar | YoYos2 |