Zante Beaches

Tsilivi Reviews
---
Zakynthos Guide
---
Local Directory
---
WalkAbout

Street View Style Tours
---
Zante Maps
---
Tsilivi Taxis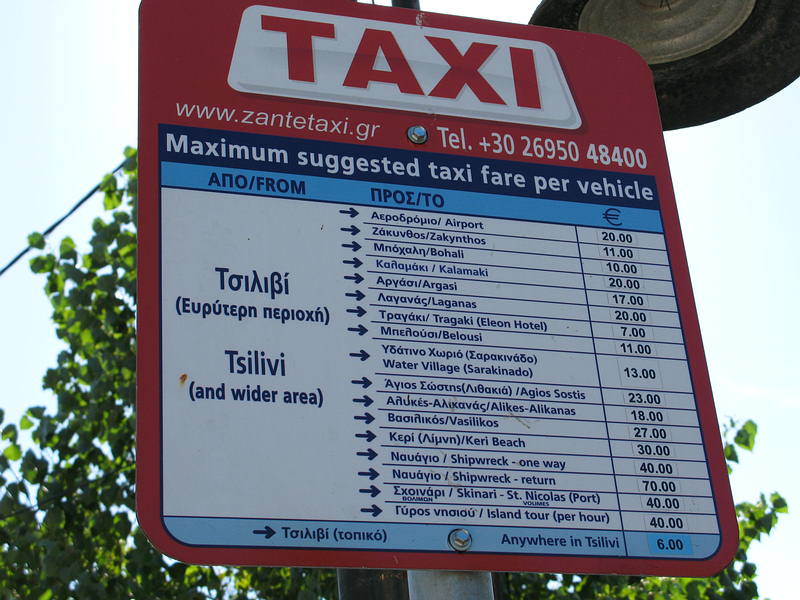 ---
Tsilivi Buses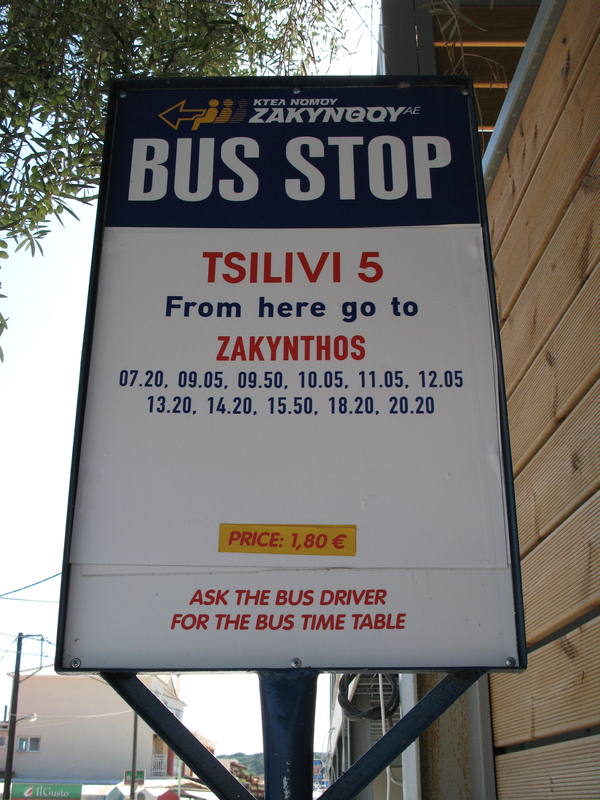 ---

+ Enlarge Map
Tsilivi Resort

(Resorts in Tsilivi)

10/10
John Ogburn
All i can say is Do Not miss out on either the morning or afternoon speed boat trip with Captain Spiris! Fantastic and very informative and loads of fun racing through the water! We did the morning caves and shipwreck tour, got to swim in the caves too! Water was such a beautiful bright turquoise, truly unbelievable! Stopped at St Nikolas bay for a cold beer, stunning scenery! Fabulous trip, thank you so much Captain Spiros!
Christopher F
Does anyone know if prices have gone up since the problems over taxes
Can U Help?
Tracey Moon
Hi. We are travelling to Tsilivi in 2 weeks with our baby who will be 9 weeks old and our daughter who is 4, we wondered if anyone knew if the local shops in Tsilivi stocked nappies and baby formula, or would I need to venture to the main town? Also would anyone recommend any local activities for our 4 year old?
Can U Help?
Samantha Clark

Hi,

Thinking of visiting Tsilivi in September, can anyone advise if this is a good time to go or will it be too quiet? Is the weather good in September? Me and my partner want somewhere that isnt FULL of English and has some culture, will we get this from this holiday? We want somewhere for nice places to eat and some nice tavernas/bars but not overly busy or full of teenagers. We usually go to Nidri in Lefkas but fancy a change and I am just hoping we dont regret it so if anyone can help it would be much appreciated!

Thanks

Samantha

10/10
Kevan H
stayed for one week in hotel mavrikos (super hotel see separate report) the resort has a nice sandy beach, (though much of it covered in sun loungers), shallow slope into warm water. plenty of resturants to choose from, calypso ws probably my favorite but there were many good ones to choose from. a main coa**e and a drink cost about 10 euro a head. paradise bar was very good fun and maust to try out. also a visit to the local water park, which is just outside tsilivi, a very good day out, nothing too hair raising, great for smaller kids, and more adventurous one providing they are over 1.2m tall. not the main reason for visiting, but the toilets here were the best i have come accross at public place, entrance fee is a not too unreasonable 18 euro (10 or 12 euro for under 12s), and the price includes a snack, slice of pizza, bag of chips, or bagette, and a drink.

the resort can be seen from the back of a horse drawn cart, many on the streets each evening, we bartered a price of 10 euro from an opening offer from 20 euro, and they let my son "drive".

Dave U

Stephanie,

We're just back and prices seemed resonable. A starter plus main course along with a 1.5 litre bottle of water averaged 26-30 Euros in all the restaurants we tried. owever portions are generous so you may not need a starter.Beer starts at around 2 -3E for the local brew Mythos. Cocktails are 4-5 Euros.

Water can be bought for 27 cents for 1.5 litre in the supermarkets.

Most of the tours seem to be around the same price at the various shops. A day trip round the island by boat including a stop at "Shipwreck" was 17 euros or the one we took was a bigger boat at 24 which didn't seem as crowded. However take food with you as the on board prices are steep. It takes around 9 hours to get round the island with three swimming stops.

If you can, hire a car and tour the north of the island in the mountains .Lots of quaint little villages and scenery.Porto Roxa is a quiet little place on the west coast worth a visit and the Ionian Taverna there is worth a try.d two beers a bottle of water and a couple of small snacks for 11E.

We stayed at the Hotel Mediteranee which is at the top end of the Tsilivi. If your in that area the restaurants to try are Stamnes Taverna, Giorgios and the Asian Palace are all very good. also try one of the bakeries and have some Baklava and greek coffee.

Stephanie P
Hi my boyfriend and I are going to Tsilivi in 3 weeks, its our firtst time to Zante and neither of us have been abroad for about 3 years, just wondered if anyone could tell us what the prices are like over there? We arent big drinkers of alcohol, but would like to know the average cost of meals and drinks in Tsilivi? Also can anyone recommend any particular tour operaters to book excursions with? We would like to do smugglers cove, turtle island, maybe a waterpark and possibly the day trip over to Kefolonia.We are going for two weeks sp wold like to do and see as much as possible. Any advice would be appreciated, cant wait to get to Zante!


10/10
Anna D
Have just got back from the lovely resort of Tsilivi and I will definatley be going back. It was just the relaxing week I needed after a very traumatic year. I agree it is not a place for 18-30 style holidays and not if you are into clubbing. This resort is ideal for couples and families and couldn't have met nicer Greek people (although they are always nice whichever island I have visited!!!)

9/10
Mr B

Just back from a wonderful two weeks in Tsilivi, and would definitely go back again. Having spent the past 4 years in Laganas, it was time for us to drop down a gear.

The resort is for couples and families. No groups of young revellers keeping you up all night ! But still a busy resort with plenty entertainment.

The beach is long and narrow, and very comfortable. About a 5/10 minute walk from most central accommodations, shops, and bars.

The bars are plentiful offering a good variety of music, and live entertainment. There are two main 'bar/restaurant' areas, with a 10 minutw walk between them.

We stayed at the harbour end, and would recommend the Red Apple Bar for a quiet drink, and then the Ark Bar and Friends Bar for a bit more fun and live cabaret. Watch out for Hayley Bell, Glad All Over, Nice n Easy, and Elvis !

A good selection of restaurants catering for all tastes. Try Dionisios ( beside Planos Beach Apts ), Nemesis, Popeyes, or our favourite Gyros House which is next to the reptile house.

If you want a day of the beach, you can go to Laser Arena, Bowl em Over, Crazy Golf, otr take the local bus to Zante Town, which is only 1 euro 40.

And if you have a radio in your room, tune into Island FM 88.6. It's the local radio station, and plays great music, keeps you up to date with the weather, and Sky News...if you need that on holiday ! Check it out online before you go !

10/10
Tracy H
arrived back home on 25th july 2008. had brilliant time, nothing bad to say, can't wait to go again!!!
10/10
Bill O

Emily

Laganas is about 10 to 15 minutes by taxi.
10/10
Zandra S

Looooove Tsilivi<333

can't say something bad about Tsilivi..
Steve U

I just have to agree with what everyone else has said. Tsilivi is a fab place to stay especially if you have a family as it is a great place for kids. We have 6 year old twin girls who enjoyed our week here. We also stayed at the Planos Bay Apts and can't think of a bad thing to say about it - although the pool could be a touch warmer! The entertainment team here were superb - thank you Micheal. Also the kid's club reps which our two took a shine too especially Stacey. The Planos is run by First Choice.

We were only 10 minutes walk away from the town but we always got a horse and carraige ride down and back to eat in the many restaurants, mainly Popeye's. We enjoyed our week so much we are going back next year for a fortnight to the same accomodation. Stacey etc - see you next year. If you are looking for a great holiday come to Tsilivi you won't regret it!!

Sandy H
We have been to the Greek Islands 25 times, 10 of which have been visists to

Zakynthos. We are always made welcome by everyone and have made many friends over the years

Greeks and English. The speedboat trip with Levante Excursions in Tsilivi was excellent and we will be going again on our return next year. Our best wishes to all for the remainder of this season and for 2007.

Yammas & Efaristo to all. (Sorry my computor doen't type in Greek)
Sam

I seem to be in the minority here but Tsilivi just wasn't for me. Got a last minute booking and thought it would be good to visit Zante for the first time in 20 years.

It was just too British for me. In fact, the whole island has been spoilt by mass tourism and has totally sold its soul imo.

I've been to Greece and her islands 22 times and I can honestley say Zante is the only island I have noew decdided I will never return to. Such a shame.

Sarah L

stayed at zante star about 15mins walk from the centre. main streetvery busy around popeye junction but quieter as you moved out. very spread out resort-seems to have several distinct areas based around hotels. beach not too bad but littered with cigarette butts- not nice when you're trying to build sand castles. water lovely and clear and not too deep although it gets deeper then gets shallow again. fruit salad seller on beach okay but hawkers of cds/dvds very annoying especially in the restaraunts. great chose of places to eat from all english to chinese/indian via greek thankfully. great family resort

Steph R
Have just spent 2 weeks in Tsilivi, there were 4 adults and two 12 year old girls and we all loved it. You can find the peacefull side of Tsilivi but also there is plenty to do if you are looking for something more lively. Great shops all local with everything you need, there are traditional tavernas but also English familiar places like McDonalds, a chip shop yes i said a chip shop he he very nice to. There is loads to do like crazy golf at the irish bar great fun, there is bowling and ample trips to go on. Please please if you think you have the nerve go on jeep safari with Zante insight and Julian and George Clooney i promise you it will be a day to remember. We stayed in the Mediterannee hotel and was really pleased family run hotel very helpfull, it was clean and the staff couldn't do enough to make your stay just perfect.


Dora S
Hi All!

6 of us (three couples) went to

Tsilivi

this summer and stayed at

Neraida Studios

. We would like to recommend the place and the accomodation to all of you too: the beach was very clear and nice (sandy, of course:o), and our hosts, Dennis Mafredas and his wife added a lot to our enjoyment - they cleaned our appartements every second day, and gave us clean towels and sheets regularly. If they are reading this page:

THANK YOU, DENNIS!

We appreciated your hospitality a lot.

Next year we might send our parents there... you know, we spent two weeks at Zente, but would have liked to stay at least one more: we never got bored. We wish such a pleasant stay as we had to everyone going to Zente!

Cheers

Dora & Andor


Christina S

i am 15 and i went with my mum and her boyfriend and it is my 3 rd yr runnin and i love it every year coz it is always different things to do i mad loads of friends and im goin back next year even know i dont really like the beach but it is really nice and the people are so nice and layed back
Paul A
What a place.Ifail to believe that anyone would not like it here.have just returned from the best 2 weeks hols i have ever had and thats from a 40 year old.the resort has everything you could want.there are so many restaurants that we eat somewhere different every night and only covered the top part of town.the food was good everywhere with not 1 bad meal.i have to give a mention to the red lion as the food there was the best value for money.the beach is safe for kids and the" local bar "on the beach caters for all your needs during the day.i would highly recommmend this resort to people of all ages

Jill T

me and my boyfriend are the same age and go for the same type of nightlife, this year there seemed to be a lot more groups of young people than last year. theres loads of bars, quite a few have dancefloors and stuff for late into the night and the families mix with groups of lasses and stuff pretty well. The beach is lovely and very big, but can be a bit busy at times, but you can walk really far and the water will just be up to your knees. Had 2 excellent holidays here, hope that helps Ellie.
Sharon S

Tsilivi, is fab, you and your child will love it, it really is an up and coming resort, very family orintated, with loads to do, for you and the little one, it is nothing like laganas, kalamiki, is alot more quieter that tsilivi, to me not much going , my family much prefer tsilivi, good luck, I hope u like it as much as we do.

Laura B

Tsilivi is very bustling which many shops and restaurants to chose from. The only problem we had with it was the main road running through it, which was very busy, with lorrys, coaches, cars and mopeds coming at you from all directions. However once you picked a side of the street to walk on, the choices were amazing. We ate at a different place each night and there are plenty of shops to go in. We had breakfast at the two brothers and a big thanks to Kostas for helping me with my Greek! The cocktails at the Two Brothers are also fantastic. We did have a great stay in Tsilivi and was an excellent base as it was only 10 minutes from Zante town by bus (1.10 Euros each way). There is always something happening in Tsilivi and you won't be dissappointed you went there.

Emerly C

I went to zante on 7 may with sum m8s and i dont know weather its cuz i was with m8s not parents but just the same as my mate the 1st time she went i left my heart and soul in zante.

the place is great the nightlifes ace, theres lots of trips, too many places to eat!!!!!! and excellent hospitality from the locals!

magdalenas turned into our local bar and even though the karioki woman sang the same songs everyt night it was loads ov fun.

i really wish i could have stayed for the summer with my friends but hopefully ill be doing it next year. if you ever go to zante you will DEFINATELY be going back.

we stayed at planet studios, they are lovely.

i met a lot of new friends in zante and its hard leaving them behind but its better when you know u WILL be back!!

All my love zante xxxx xx Emerly.

Johanne D
We went to Zante for the first time last year with a 15 year old and a 12 year old. It was great because the nightlife was there if you wanted it, but there were quieter places to go too. There are so many restaurants on the main road through the town that you wont have to eat in the same place twice if you don't want to. We found one Restaurant that we all really liked and ate there a few times, but tried lots of the others aswell. It is very easy to stay round the pools, but the beach is lovely - especially early in the morning and late in the afternoon. I sometimes used to leave everyone round the pool and walk down there by myself for some peace and quiet. Get onto the beach and turn left if you want watersports and people, turn to the right and walk along as far as you can and you will find a lovely Greek run cafe right at the end of the beach. Not many Brits seemed to make the walk, but to sit 2 metres from the lapping sea with a coffee/glass of wine was bliss. We loved Zante and will definately go back sometime, I would like to have a look a some of the other islands too though - there are just so many to choose from! I hope anyone going this year has a great time. I have just remembered the name of the Restaurant that we went back to about 4/5 times - it was Pieros - the staff were lovely and the menu was huge and everything we tried was brilliant.

| | |
| --- | --- |
| Search for Tsilivi Resort in all of JustZante & the Messageboard | |
More Resorts on Zante...

Aghios Sostis Resort | Alykanas Resort | Alykes Resort | Amoudi Resort | Argassi Resort | Kalamaki Resort | Keri Resort | Laganas Resort | Tragaki Region | Tsilivi Resort | Vassilikos Region |