Zante Beaches

Alykes Reviews
---
Zakynthos Guide
---
Local Directory
---
WalkAbout

Street View Style Tours
---
Zante Maps
---
Alykes Taxis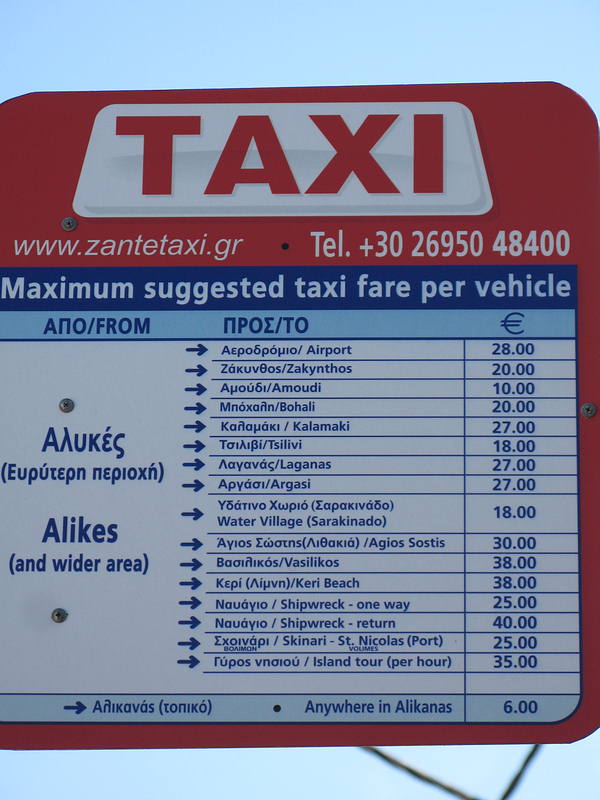 ---
Alykes Buses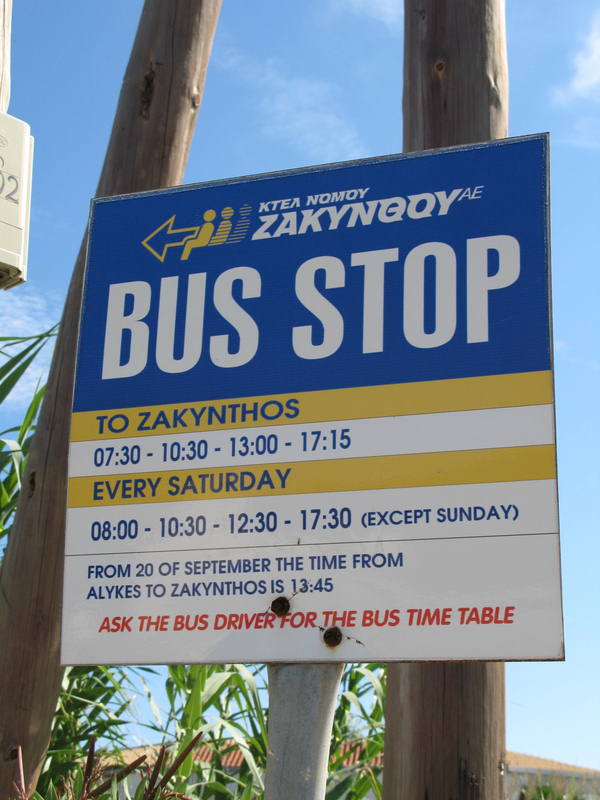 ---

+ Enlarge Map
Alykes Resort

(Resorts in Alykes)

Ge G
Hi, does anyone have any information on the Avra Studios in alykes/alykanas? where about's they are positioned, any reviews. I cant seem to find anything on these studios even on Just Zante site or trip advisor. I would be very Grateful of any information. Thank you
10/10
Caroline C
May 2009 Me my husband and daughter decided to go to panorama studios & apts what a fantastic holiday result , could not wish for a better holiday .The rooms are all newly re-furbised the pool is so clean and pool area too, fresh bedding every day and your rooms cleaned . fantastic greek night (watch your toes with dennis HA! could not wish to meet a better family .we was treat like a member of there family . going back this year
10/10
Becky H

Me and my fiance had a brilliant holiday in alykes.

Beach was fantastic- sea was crystal clear (just watch out for the jellyfish).

Spent all day sunbathing then we went to Whispers Bar on the evening- brilliant host, fab cocktails at brilliant prices.

Relax Bar does brilliant food. Gyro Grill House does out of this world kebabs. its a must have.

Over all Alykes is a lovely little village and we would definatly go again.

10/10
Michaela B
Just returned from yet another fantastic holiday in Alykes.

Spent all day lazing on the beach and ate in the Golden Dolphin restaurant near the watersports on Alykes beach which was great, as it is on the beach not far to walk. food good and had both greek and english on the menu. The fresh fish was fab.

Must add a 10/10 comment for the chinese/indian restaurant the Taj Mahal in Alykes the food was absolutley wonderful much better than I have eaten here, the staff there are so friendly and could not do enough for us. Great play area for children, giving us a chance to relax whilst eating a great meal. very reasonably priced as well. Give it a try its well worth it

Mnk M

Hi! I'm Monica or Mnk for friends..I stayed to Alykes from the 6th until the 14th of august 2007.

I went with my friends: Federica, Rossana and Marco. We enjoyed very much!! Every nignt we stayed to the Red Lemon Bar..with Yannis, Nikos, Soleee and many other friends that we met to Alykes

.

I met a fantastic boy...but I won't write his name...

..He is a very handsome boy..

All sweet moments' memories will remain into my heart forever

...and I hope to see him in Italy..when I will return to his holiday... For him..I will be your angel...
10/10
Tony d

What a fantastic resort,this was my 1st visit....I will def be going back.
9/10
Dave M

If you enjoy peace and quiet then this is the place for you.

The beach is excellent, and the sand does not drop suddenly into the sea which happens at many resorts. 2 beds and a brolly are normally 7 euros which is cheaper than some other resorts.

The resort is bascially one street. Some great restaurants (especially on the beach away from the road) and one or two decent bars.

Lindsay T

This was our ninth visit in 14 years and it is still fab.

We are booked for next year already.

Alykes is great fo a quieter holiday, but you can find some life if you want it either by taxi or just one of the local bars.

The Chinese Dragon is a great place to eat, really friendly and the food is fantastic.It offers a change from Greek food if you feel like it. I would recommend it.

Other great places are the Olympic, Asteria, Ponderosa and Fantasia. We love Paporo and Buca Bar in the day. We have never had a really horrible meal or hideous service and always do feel like we are part on the family.

There are dirty and run down bits, but you can overlook these and have a fantastic holiady.

Trainaki and Greek Night are a must every year!!!

Lindsay
Diane H

Beautiful beach. Nice shops, restaurants and bars but apart from that not much to do. Ok if you want a nice peaceful holiday though.

David B

WE have been to Alykes now for the last two years and Love it! The Koukanaria apartments are fantastic, they have a large pool to relax by, a well run friendly bar and all the staff are very helpful. I don't think we will find anywhere as nice to go again. The beach area has plenty of restuarants & bars that are all reasonably priced, there is just enough in the area to enjoy without it becoming garish...A lovely family holiday destination. Try a visit to the Iris bar! great company and really friendly bar staff. The only downside is the Maestro Pizza Restuarant which although looking very nice but has the poorest service we received from any of the restuarants, avoid this one like the plague. Try a trip to St Nicholas Beach for the diving...great fun at a reasonable price with a DVD of you and your kids available at the end, suitable for anyone from 8 - 60+... Have fun

Malc L

This was our second time to Zante and our first time to Alykes. We were recommended by a friend who has been ten years running and we were not dissappointed.The town has a good selection of tourist shops, several mini supermarkets and plenty of bars and " Tavernas" to enable you to eat somewhere different every day.Good Beach, shallow and clean and some nice walks in the hills or along the beach, about 15/20 minutes to Alykanas for even more bars etc. to visit.A rather nice way to return to your hotel or apartment after a night out is by the local horse drawn carrages.
Jelly K

Alykes is a good place to go n chill, it still has that greek feel to it & isnt spoilt like some other resorts on the island. Plently of good restaurants & bars but all pretty low key so good for couples & families. The beach is fab, really shallow water, we loved Alykes!

Julie S

Hi,

I went to Alykes twice this yr, once with my best mate Hayley and the 2nd on my own. I just wanted to say i had the most AMAZING time!!! :o)

I spent the majority of my evenings in the Red Lemon bar, which i must say, is by far, the best and friendliest bar around, thanks to Yani and Sandra :o)

Spent most of my days swimming in the sea or chatting to Costas @ the Golden Dolphoin restaurant, who i now consider to be my Greek Dad!! he he :o)

Everyone is so friendly and welcoming, i found it sooooo hard to leave! :o( I would definately recommend the beautiful town of Alykes to everyone!!! x

Thanks to everyone who made my visit so wonderful and ill hopefully see you all again soon xxx

Louise C

Hi just back from the SOULA appts in alikes, zante. Great place and lovely location nice and quiet, gentle stroll to the beach, which was fantastic....warm clear water lovely sand and 2sunbed and umbrella for 7euro per day. evrything about the holiday was great apart from JIMMY.the owner from hell.

he was rude obnoxiousunfriendly, and if you didnt spend money on his over expensive snacks and drink was completely disinterested in you. He was rude, arumentative(i WAS TOLD BY 4 PEOPLE HE ARGUEDWITH THEM) and very greedy. The rest of the staff were very helpful,pleasent and kind.Shame about JIMMY
M K

alykes is a lovely quiet family resort, we stayed at the akis at the top of the salt flats opposite the beach, 10 minute stroll, very nice. no louts or noise at night.

Tim K

Just arrived back from Alykes on Sunday 9th July. Had a lovely time, staying in the Clio Hotel which is beside the salt flats. The hotel is very clean, quiet location and not too far from the main strip of restaurants, bars and beach (about 800m) or 10 minute stroll. Alykes is a relatively quiet resort with a great beach and some nice restaurants. I recommend the Olympic Kitchen which serves excellent quality food and a great wine list, relaxed atmosphere but superior to the more touristy open air restaurants along the strip. Do check it out- went there twice during the week and both times were very enjoyable. Also the Paradosiako between Alykes and Alykanas is good, with a nice atmosphere and well cooked food. Watch out for the mosquitos during the evenings though as it's close to the river and you are likely to be biten several times over a meal. Another great restaurant is the Village Inn which is in Zante town, just along the harbour front and only a few minutes from Solomon square. The quality of the food in these restaurants really puts all the other mediocrity to shame and for a euro or so more per dish, it's well worth it!

Alykes beach is great for sunbathing, swimming and generally relaxing, watersports are available near the Alykanas beach hotel in Alykanas which is only 10-15 minutes walk away. The Dolphin tours boat stops near the jetty of the Astoria hotel every 2 hours, taking tourists on excursions to the blue caves and shipwreck beach.

Worth hiring a car and seeing some more of the island too- went all around the north coast and mountain drive, as well as Gerakos beach on the extreme southern tip where the caretta turtles nest.

If you want mad nightlife with rowdy bars and clubs then Alykes is definitely not the place to go (stick to Kalamaki or Laganas) but if you want a relaxing family or couple holiday then it's a great location.

Alan &
We have just returned from our third visit to Alykes and once again have had a brilliant holiday. This is the only place we have been back to because everyone is so friendly and you seem to relax as soon as you arrive at the resort. We stay at the Panorama Studios behind the salt flats and it is just a 5 minute walk to the beach, restaurants and bars. It amazes me how some of the bar/restaurant owners remember people but everytime we go back it feels as if we have never been away. Its the perfect place to relax and unwind, with plenty of places to eat and drink! We have met so many wonderful people who return to this resort year after year because it is that sort of place! We will be back again in September 2007!

Brian H
just back from alykes we love it been there for the last nine years three times in 2002.nice places to eat and lovely bars will suit everyone the people are friendly and over the years have made some special friends.

we usualy stop at montes which is across the road from the beech the rooms are basic but clean

with air conditioning.

special mention to diane palm bar. pete & evelyn bazil bar. and tassi yanni and denis at the heatwave.

see you next year,

haley and gail send there love

brian & barbara

Sarah E
Aylkes is a quiet result, We stayed at the Sellini Apartments which are good 30 minute walk into the centre and beach and 45 minute back up hill. Alykes is a lovely friendly little town everyone wishing a good day, The Sellini Apartments on the other hand are the type of place if you are someone who likes to sit by the pool all day and spend, spend spend you will have a great friend in Jimmy!!! If like us you like sight seeing and don't purchase much at the very very over priced pool bar, Jimmy doesn't even talk to you. Over all I would go back to Alykes but not to the sellini apartments! By the way the greedy greek is the best place to eat, with a free horse and carriage there and back and free wine all night, excellent on a saturday being greek night with fire eating and lots of fun.


D T

Just bakc form Alikes.

We loved it.

The resort is quiet if you want it and busy if you want it as well,

It has nice places to eat and lively bars too, so will suit everyone.

Unfourtunaley the salt flats that look really nice on all the pics have been left to go to ruin and look a mess, apparently they have been filled with water to make them look better before the really busy time and the locals say they are full of mozy eggs that will hatch anytime now and there will be a swam of them,

dont know how true that is but glad I am not there then. The locals are really

.

I would go there again if it wasnt for the airport. Arrivals was ok went to new building but departures is still bad. Was outside or approx 2hrs for check in with a further 20mins inside

, got though to departure lounge if that is wat you can call it (not alot of seats) quick flit round duty free and then we had to board plane.

Christine A

Went to Alykes in May for our honymoon, highly recommend it if you want a peacefull, relaxing holiday. Weather was good, not too hot. People very friendly and welcoming,. Stayed at Zantino studios. lovely location, beautifull views of mountains from balcony. Effie, who cleans and looks after the appartments was wonderful, she picked some lovely roses for our room when she learned we were on honymoon and kept the rooms spotless. Many places to eat, all very reasonable Went on the jeep safari off road into the mountains, bit scary at times driving close to edge off cliffs, but scenery and the little villages we went to were well worth it. Also went on the cruise round the island. breathtaking views of the many caves with sea as blue as saphires. All in all had a great time and would go back tomorrow.
Stephen C
Looking forward to going back again end of may. It s just a fantastic place to go for a family holiday.

this is the 3rd time in 3 years.
Ken A
we have been back to ALIKES four times in the past 5 years ,something we have never done before , we are resonably well travelled, and I can tell you it is one of the friendliest places we go!! The people just love to see you , we normally stay at the Sellini /Soula complex where Jimmy and his family cant do enough to please everybody!! The bars and restuarants are fantastic there is just so many to choose from , our favourite bar is the HEATWAVE Tassis makes GREATTTTTT cocktails !!!!!

Resturants are varied with menus to suite even the most picky of people andf are mostly Children friendly.

So much so we are booked for a fifth time and are taking 10 more of our family
Can U Help?
Christine B
Going to Alikes fo first time on may 1st for our honymoon, what is the weather like then, also any info on Zantino studio appartments and general info (cash machines, cheap eating places, bars with live music etc) would be usefull. Thanks.
Ray D

STAYED IN ALIKES 3 TIMES THE RESORT IS NOT AS IN YOUR FACE

LIKE ARGASSI THE BEACH IS GOOD THE LOCALS ARE FRIENDLY

TRY TOURING THE WHOLE ISLAND IT HAS SOME WONDERFUL

SCENERY AND BEAUTIFUL VILLAGES.
| | |
| --- | --- |
| Search for Alykes Resort in all of JustZante & the Messageboard | |
More Resorts on Zante...

Aghios Sostis Resort | Alykanas Resort | Alykes Resort | Amoudi Resort | Argassi Resort | Kalamaki Resort | Keri Resort | Laganas Resort | Tragaki Region | Tsilivi Resort | Vassilikos Region |