Zante Beaches

Laganas Reviews
---
Zakynthos Guide
---
Local Directory
---
WalkAbout

Street View Style Tours
---
Zante Maps
---
Laganas Taxis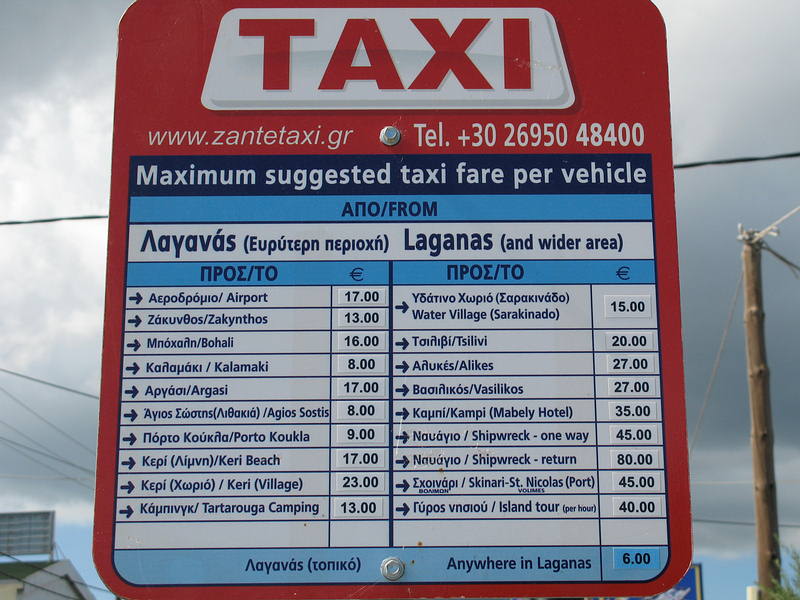 ---
Laganas Buses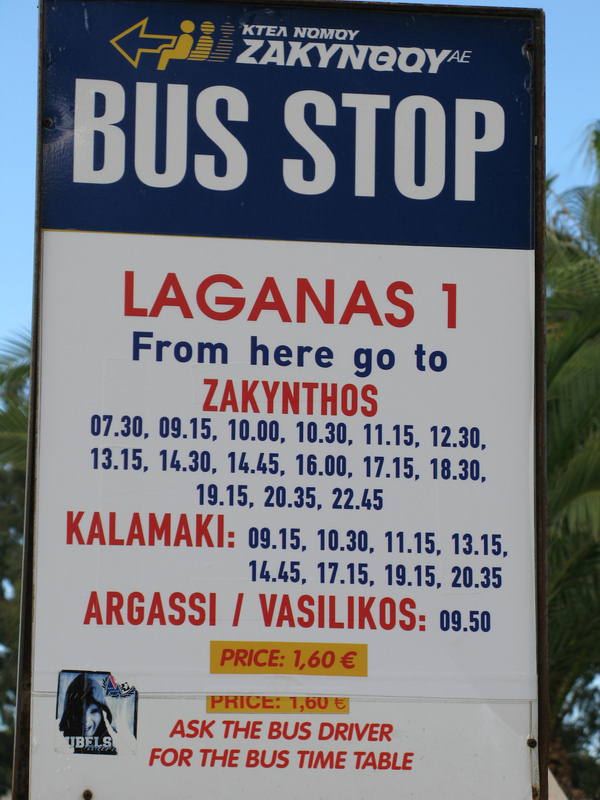 ---

+ Enlarge Map
Laganas Resort

(Resorts in Laganas)

10/10
Ellie A
visited mid september 14. was not that crowded, not that packed either. the clubs and bars were busy though. the weather wea really warm and the sea as well. stayed at maria's studios 2minute wakl from the beach. our holiday highlight were the turtle island visit by speedboat, the swipwreck excursion by boat, and our spa day at majestic. all booked by ourselves. one week passed by really fast relaxing yet enjoyable.
4/10
Kim A
THIS this IS NOT A PLACE FOR FAMILYS SEEKING A NICE HOLIDAY , it's full of young girls and lads getting drunk, and strip bars,
3/10
Mr B
Sadly Laganas has gone downhill rapidly over the past couple of years. If you're on an 18-30 holiday, then you'll be okay, as you'll have one helluva party. However, you'll all probably be too drunk to notice a lot of bars and restaurants have closed down. Young revellers are going out at midnight and coming home early in the morning, so the restaurants are losing a lot of business. Music in the bars, if that's what you call it, is now mostly club music, again to appeal to the young

partygoers.

Sadly the young revellers will move on to somewhere else next year, or the year after, and I fear the once vibrant resort of Laganas will die.

I hope not...( remember this is only my opinion, and I do not wish to offend anyone by my comments. )

Lisa A

just got bk today. was there for a week. everywhere shut. only decent places were plus n medousa. cocktails n dreams n cherrybay was shut. all big clubs shut. wont b goin in oct again. a lot shut down!!! bit disappointed lyk!
1/10
Gary B

18th october u will be gutted everywhere is shut and i mean shut dont go to the chinese restaurant either u get ripped off what a pity u goin then even the weather is forecast crap for next week i just got back on 15th got 4 brill days but even then lagana was in free fall with shutters up
Emma R

Me and my friend were desperate to get away from England so we booked a last minute deal trip to Laganas but we fly out on the 18th of October, will it be too quite by then as it's end of season? I wanted somewhere busy with loads of bars which are open still! Will i be dissapointed?
Dani !

Heyy.. 9 of us just back from laganas on 10th august.. was amazing! so me & one other friend have decided to book back up for oct, we fly out on the 4th, just for a week this time but not sure what to expect as we were there in the high season last time! anyone else going at this time? or can anyone tell us what it'll be like. thankssssssss xx
8/10
Kylie G
went last year 25th of september 4 a week was brilliant going back wi 3 ae ma girls on the 20th ae september this year....stayin at club laganas :-) still busy at that time of year and plenty of people.....canny wait
xxx

10/10
Stephanie H

I was in Laganas in July and had the holiday of a lifetime... we are thinkin of goin back in September 4 a week... any1 know what it's like in September??? Is the strip still busy? and weather??

Miss it loads, Im dying to go back to Mad Murphys and Medousas!
8/10
Sammi D

Me & John stayed here for a week in July 08. The main strip is pretty long and nice in the day time with plenty of shops. Kalamaki Road has some of the best restaurants. Angelos mini golf is funny if your ever in the mood for it . The Beach is lovely. At night it changes and is very lively, full of drunks! Its good night life & has some good bars. I wouldnt really recommend Laganas for families with small children, i think Kalamaki or Argassi are quieter. I would def recommend to young singles looking for a good time. We were lucky to have a hotel no where near the nightlife

Sammi & John - Northamptonshire

10/10
Beki M
this place is the don!!!!!!
no matta how old u r!!!! lol. theres a place 4everyone in this resort we have been comin eya 4 15years now!!! yes lots has changed but we still love it just like we did the first time!!!!
n so do all r friends that we have brought here! the best 10 places 2 visit r,
1- sirocco on the main street.x
2-bonanza on the main street.x
3-greek islands on the beach .x
4-jimmys place on kalamali road.x
5-rescues club main street mad mile!!!.x
6-madousa club main street mad mile.x
7-la bamda kaoake bar bottom ov main road mad mile!.x
8-boozers main street mad mile (across from madousa).x
9-cocktails & dreams main street mad mile (same side as boozers).x
10-mamis pizza ( just turn right at middle cross roads across from sex shop) lol (or if walking down the mad mile turn left at cross roads).xxx
hope this helps u out love
beki n jodie.xxx



Emma-jane B

Mum And Dad went last year and loved it but not as much as Argassi.....hope to try Laganas out one day sounds brill.....went to it while I was staying in Argassi ....enjoyed it so much,......x
10/10
Vicky A

hi all me and a mate went to laganas in september last year, was a last minute deal so we didnt know what to expect. we stayed at the TZANTE hotel which was a really nice place to stay n only 50 metres from zeros and rescue which was brill when u can just roll home lol! anyway for all those people goin for the first time it was class n loads of talent out there as well lasses so make sure u pack your pullin gear!!!!!!

enjoy it we did. any1 wantin to ask any questions my email is vicky.atkinson@thepensionservice.gsi.gov.uk

8/10
James C

Hello girls lol. Well me and about 25 of my mates stayed in Laganas around the end of July last year, this was definatly a good time to go if you love partying. We got there at around 6am and if Im honest it looked like a dump and I thought 'What have we let ourselves in for?' To be honest it is a dump - Laganas anyway but what do u expect. We stayed in a hotel called The Fantasy but I think it goes by various names which is clever cos it wasnt great although the pool area was quality with its bar and dance music as well as some lovely girls lol. There are some good clubs and some not so good ones. Cherry Bay Beach Bar is pretty good, various music and a good atmosphere.Rescue/Zeros is a good place to be and the barmen do firebreathing to real banging tunes like Operation Blade or Firestarter, its an amazing sight, dont get me wrong the geezers all oiled up is not 4 me lol but the way they do it is brilliant!. Bad Boys is pretty good it has a bit of rnb n hip hop. I spent a lot of time as well in Mad Murphys the irish bar as I have a soft spot for Irish girls! lol. All Ill say is dont get roped in byt the 18-30 reps if ur going with them, the excursions are what u make of them but I personally feel its a rip off. It was a quality holiday, I wont go back but I had a quality time. Anyone who wants to ask anything else you can email me on jamescrockford1985@hotmail.com.

Charlie S

stayed at the hotel pallas from 28th sept to 5Oct 06. Went with a friend from work. The hotel was a wonderful clean & spacious environment. The pool was fantastic & deep. The balcony had superb views overlooking the mountains & olive trees. The hotel was welcoming & inviting.

The beach was fantastic. Managed to see a turtle. nightlife was average as we went at end of season, but cheap cocktails which were lovely to taste. The Shopping in Zante town was ok. Went the Monday morning, everything closed by noon!!!!

The excursions we booked ourselves, not by a rep. It was good value for money & really enjoyed it. The weather was good. Loved the massarge on the beach. So soothing to hear the waves & have the sun on your face as you relaxed.

I would go again.

Julie S
my family and i have stayed here for the last three years ,this year just my husband and i coming back next year with family.We always stay at the villa spiros absolutely fantastic, warm and friendly we have met some wonderful people look forward to seeing you all again next september.
Lorraine A

We stayed at Hotel Ikaros, Laganas, 5 minute walk from all of the night life!

Really recommend it, the people there were lovely! Big up for Mike and the lads there. Had a lovely stay.

Would go again!!

Samantha J

Absolutely the best 2 weeks of my life! Everyone was so friendly and easy to get along with. It was definately a holiday that wont ever be forgotten or ever topped, not for lack of trying mind!! Massive BIG UP for Simon, Chantel and Crouchy who made our time in Laganas extra special, they were the nicest people in the world, we couldnt have wished for better rep's. They were immediately helpful and such a laugh. They will be friends for life. Marinos, Nancy, Dennis and Antoni were amazing, thanks to Marinos I am now a recovering alcoholic and my blood is pure Strongbow!! But don't worry about it, it'll be alright! Thanks to every single person I met for making it great! Maybe laters? Definately maybe laters! Ezi Ezi Ezi. Lots of Love Samantha x x x x x x x

Katie R

I returned from zante only a few days ago and seriously had the best two weeks of my life. me and my two friends sam and gemma stayed in Marinos apartments!!! We highly recommend this accomodation as the staff are sooooo friendly and welcoming!! the free shots every half an hour were definatly a massive bonus! Whilst on holiday we met some pf the craziest people ever and they really did make our two weeks there very very special!!! Special thanx to chantelle aka charlene, simon and crouchy who we miss dearly. thanx to them i can no longer do ANYTHING with my right hand!!! and always have my left pinky in the air!!! I am soooo gutted to be back in england and we shall absolutly be returning next season. maybe as a rep, who knows!!! bring on party weekend part two!!!!! I may have just recovered by that time!! looking forward to seeing everyone again. x x x x x x x x x x

Kt
Harriet

Me and my mate always go 2 Zante in September. It is quiet(ish) at this time but we like it cos the workers come out with us when they finish!! Think October wud probably be a bit 2 quiet if u like to live it up... Alot of the workers come home in October 2 so most gud bars will ave closed. Hope this has been useful x

Harriet

Just got bk from Lagana..had an absoloutly fantastic time! 1st hol abroad without the rents...so much better without them! Got the holiday blues now, didnt realise how depressin england was until i got home . Thinkin of goin bak in October (dus ne1 no if its still busy at that time?????) Went on the boat trip all around the island...err wudnt do that again, think its more 4 older ppl. nightlife was ace...Cocktails and dreams n Cherry Bay was the place to be! Met loadsa ppl in there..but did like to go to x paradiso to start off the nite plus there pr's a gud laff. Must go on the Play Away bar crawl and moonlight madness if ne1s goin.muny well worth spent...jus becareful of the free shots they give u after draggin u into the bars, will say no more, u can find out 4 urself. less of the talk now.

Definetly goin bak next yr!! Definetly!!

see ya later x x

Sammi

we loved it there was my mom n dad n me n my bro it is nightlife clubbing but loads of things for family we had plenty to do the best place to go is the relax bar kimbo n bobby the most amazing peps eva will be seeing them a gain soon xx$ammixx
Stacey N

Laganas was amazin. Rescue is the best night club in the world!!!!

wwwwooooooaaaaaahhhhh? answer me that question
Linda
Hey Ilsa!

Laganas is first and above all a partyresort. It's got great charm and all but I would not recommend it to families. Try Kalamaki, Argassi or Alykes/Alykanas instead. Don't know what it's like in may though but we went in june last year and it was basically party around the clock, which is great if you don't bring your children. Sure there are some calm surroundings in Laganas, but that all depends on where and in which hotel you're staying. I wish ypu and your family a brilliant holiday and hope that i've been able to help you.

Regards,

Linda


Can U Help?
Ilisa C

Hello everyone,

my partner and i are going to Laganas in may 2007, we are taking our 3 year old and 10 year old, how family orientated can Laganas be? i am worried now, everyone parties everywhere you go but Laganas seems like a mega party resort which is great, but im not sure it would be so great for my little ones. The travell agent told me it was a family resort, do you think i should change resort in Zante or stay with Laganas, please let me know what you all think,
| | |
| --- | --- |
| Search for Laganas Resort in all of JustZante & the Messageboard | |
More Resorts on Zante...

Aghios Sostis Resort | Alykanas Resort | Alykes Resort | Amoudi Resort | Argassi Resort | Kalamaki Resort | Keri Resort | Laganas Resort | Tragaki Region | Tsilivi Resort | Vassilikos Region |