Zante Beaches

Kalamaki Reviews
---
Zakynthos Guide
---
Local Directory
---
WalkAbout

Street View Style Tours
---
Zante Maps
---
Kalamaki Taxis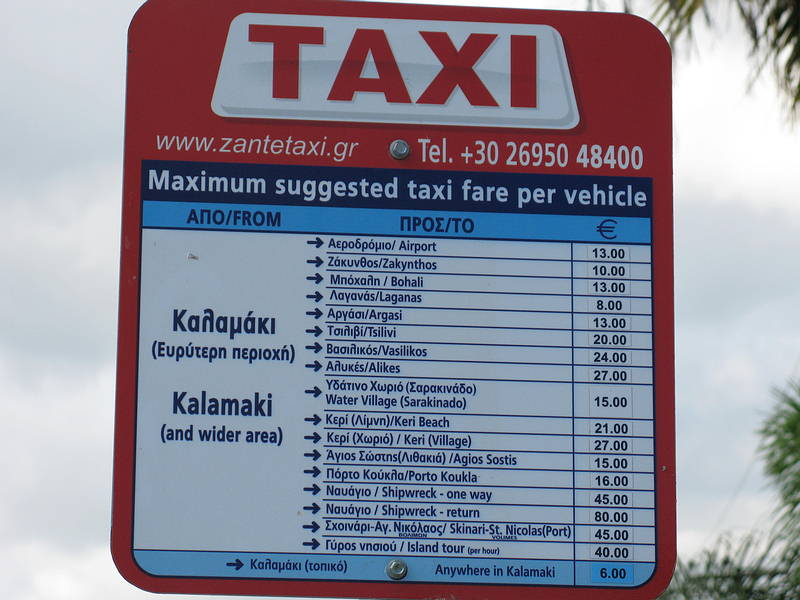 ---
Kalamaki Buses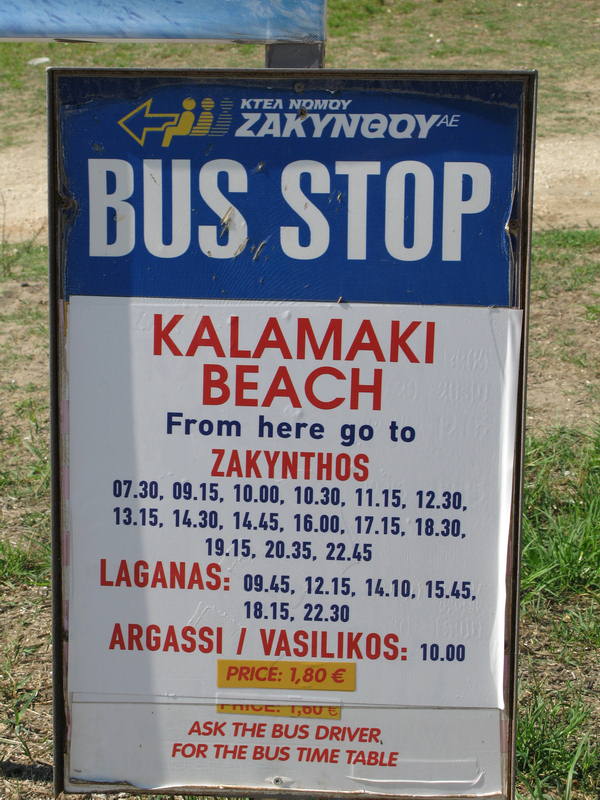 ---

+ Enlarge Map
Scorpio Bar

(Bars in Kalamaki)

10/10
Jo F

We've just arrived home from our holiday in Kalamaki and Yiannis, Dennis and Spiros at the Scorpio pool and bar made our holiday. We were staying at a hotel just up the road but preferred to have breakfast and swim in the pool here because of the welcoming, friendly atmosphere. The pool is also great for swimming (this may seem like a daft comment but many swimming pools on holiday are too shallow or cater more for children so are not "shaped" for swimming - if you like a proper swim and not just a dip, the Scorpio has a great pool). There were lots of return visitors but it wasn't at all "clicky" - it was our first time in Kalamaki but we felt like we'd known everyone for years. All three brothers work really hard - serving good quality breakfasts and bar food as well as soft drinks and alcohol. They also love to banter. We would love to go back to see Yiannis, Dennis and Spiros again and are missing them already. Thank you for your hospitality and humour (and the shots!) "Yamas" Jo & Stu

Janet D
hello Trudie and Steve, I have been trying to contact you on the e-mail that your brother, Derek gave to me, but have not had much luck, where are you ? can you answer my e-mail please and thanks

Jan
10/10
Ronnie A

Coming back over in June 09 for two weeks with a few new recruits.Staying in the Venus just down the path from the Scorpian bar, so will still be there most days and nights for a drink and a laugh with the brothers.Hope to see the usual gang there,been like passing ships in recent years ,but there you go.To Yiannis,Dennis and Spiros,get the happy hour going and see you soon.

Ronnie and Gill
10/10
Steve R

Hi to all the regulars at the Scorpion Bar!!!!

Have finally severed the link to my ex wife and am dearly looking forward to returning to Kalamki in July 2009 with my new family, hope to see some of you there!!!!

Steve

PS would be nice to hear from Kaz and Ian, ( both sets of you ) Trudy and Steve and whoever!!!
10/10
Kirsty M

Hi Yiannis, Denny, Spiros and Papa!

The Scorpian is an excellent bar with all sport action, The bar men here are friendly and will help you out with anything! Every year we visit this bar, mainly due to the Ice Cold Mythos and the wonderful view of Mount scopos. Also the people make this bar excellent with their personality!

Well Done once again to the Scoripon, See you all next year for the newspapers and "Avrio Sizmos!"

Karen D
Hiya everyone

This is my first visit to this site, I have been going to Kalamaki for 7 years, just cant keep away.

I was first introduced the famous trio as the "Mitchell Brothers" by our holiday rep. I love them all to bits, hate to have to go home after 2 weeks, they are so funny, tormentative and welcoming.

One year I remember, my daughter came down to the pool with the hangover from hell, she sat with me while I ate breakfast staring into space, of course Yiannis took this opportunity to torment, he fastened a long piece of string to an enormous black rubber spider and dangled it through the window in front of her face...... she screamed blue murder, Yiannis howled with laughter....she wasnt allowed to forget it, every day Yiannis got the spider out onto the bar and started to laugh all over again.

I am going again this year after a 3 year gap, hope they remember me, cant wait to see them again

Karin k
Ya soo!!

Hi all.

It's one of the reprobates from June 05.

Haven't heard from Trudie, Spiderman, Caz and Ian and the rest of the gang and hope you're still all well.

Drop us an email or post a message- love to hear from you as returning this year and wonder what date you're all going (June I hope!).

Be nice to catch up and see you all there.

YYYAAAAMMMAAASSSS!!

To anyone else- superb bar and we'll be back for the 3rd time. It don't get any better than this!!

Love Kaz and Big Ian
John M

Yasso, tekanis, avrio efestio, July 15th 07, Regards to Papa,Yiannis,Denny,Speiro
Kirsty M

Some more pictures from this great bar!
Kirsty M

YAMMAS!!!!!!! This bar is ace and is well worth a visit!!!!! Yiannis, Yanisi, Spiro, Papa you are all crazy. I love this bar as it is the best place to chill with an ice cool drink ans to watch the world go by. It is also a great place to learn so Greek here!!! Yiannis and tolis love the Shots here followed by a nice kool class of Lowenbrau, and they allways leave here as it is rude not to as the prices are very good. See you all next year and it is very hard to say goodbye to you all but we will be there next year to learn more Greek!!!!

Ronnie A

Another good holiday again all made by the brothers Dennis Yanis and Spiros and the regulars who go every year ste, julie, jeff, jackie, ian, caz, paul and chris. We are all made to feel at home every time we go to the Scorpio bar and it is not because you are spending your euros there, the brothers are very easy going people who really look after you.Hope to see eveyone next year ,if not lets have that reunion Ian sometime in the future.

John P
would just like to start with a big HELLO to , ian and caz, caz and ian, trudi and steve, me old girl and me pa, sister and her new husband, chloe, yannis, dennis, spiros and Pappy...

2nd time to Zante first time to Kalamaki, and let me tell you it was fab, think the alcahol is too cheap though as some of these negative comments below seem to be written by people who obviously had there eyes closed for a fortnight, for gods sake its greece,,,, its clean, laid back, chilled, the people are friendly will do anything for you, family orientated, there not forceful with money, dont know how many times i got told, ahh pay me later pay me later, which i did just to add, I stayed next door to the dionysys and used the scorpion bar facilitys everyday, you are and will be looked after believe you me, everything makes this the ideal place, the people who stay there (ie: the crew), the brothers, pappy, the domestic assistants, and even the reps for once, so I heard anyway, best vacation ever, chilled, layed back good laugh, no trouble no *ob heads, and for 7euros you can go into laganas for a lively knees up rahhhhh, but be careful what you drink!!!!!

In the coming weeks/months I will have the Official Scorpion bar/dionsis/dennis 1-11 aparements and bar website up and running, any one bean who has any ideas please drop them to my email below, there will be a forum on there 2 so watch this space,

10/10 for first impressions, dionysis the scorpion bar and dennis 1 - 11 ,

hopefully see you there next year, x John & Claire parry.johnparry@gmail.com

Ian & Caz
Well here we are back home after another brilliant holiday. A big thank you must go to Spiros, Dennis, Yiannis and Pappy who once again made the holiday. Do not listen to the stories about these guys, if you respect them and there property they will treat you like royalty even when they are havinging to deal with other typically yobbish Brits.

Once again many of the crew were in attendance, Ronnie & Jill, Geof & Jackie, Steve & Jules, Chris & Paul, Steve and Trudie. We were all thinking about our freinds who could not make it this year, Esther & Ted, Jimbo, Anne Marie, Steve & Grace and Ian & Caz (Thinking about you at this time Ian). The crew was also once again extended this year and a big thanks go to (another) Ian & Caz and John & Claire, it was great meeting you and we hope to see you all in subsequent years.

Well we better go book for next year so we have something to look forward to something,

so YYAMMMMAASSSS & SSSSAAAAAAAMMBUUUCCCCAAA TIME to all

Yiannis M

YASSAS, KALAMERA, POLI KALA KOLOS, AVRIO-SKOPOS- VOLCANO !!!

SEE YOU IN 10 WEEKS---------------------------------YAMMAS !!!
Trudie B

Hi to all the Scorpian Reprobates we have met and are yet to meet. Well it's 2006 and yet again we are looking forward to days and nights in the bar. Hope to see you all in June when no doubt there will be plenty of 'SAMBUCA' times. Love to you all Spiderman and Snake Lady
Katie, B

the scorpian bar is fantastic, entertainment is brilliant, people are always friendly and yanis, dennis, spiros and george are the best. we had a fantastic time on our honeymoon and are definatly going back. we met some great people in this bar that helped us as it was our first time here. trudy and steve, ian and kaz and ian and kaz. we had so much fun with all you guys and would definatly do it again. anyone that is going away we would recomend zante scorpian bar as its just the best bar by far. see you all again soon

love the honeymooner's

x x x

Kirsty M

This is by far one of the best bars in kalamaki. The prices are excellent and the service is great. Yiannis, Spiro, Yannisi and Papa are all great! The snack bar food is also excellent and the price is ace! We have been comming to have a drink at this friendly bar for over nine years and it has allways been a great bar! You can sit back and watch the world go by while enjoying a large cold glass of mythos (what Yiannis mac and Tolis do) If you late at the bar you can see the moon rise above Skopos, which is a very nice thing to see. But the Lowenbrou is strong and you can end up or you can get jet laged as yiannis would say!) if you get on realy well with the boys there they will teach you greek! I wish that i was there now

see you next year from kirsty (aged 14)
Yiannis M

some photos taken last week.
Yiannis M

SORRY THATS GREEK LESSONS,IT MUST BE THE TEARS IN MY EYES,AS WE ONLY RETURNED LAST NIGHT.
Yiannis M

GREAT TO SEE YOU ALL AGAIN AT THE SCORPIAN BAR,THANKS TO YIANNIS AND DENNY FOR THE GEEK LESSONS TOO,GREAT FRIENDLY STAFF AND ICE COLD BEERS, YAMMAS TO ALL !!!!!!
Ronnie+gill

Hello to Gemma and Alex ,from all the gang you met around the pool.Going back on June 8th 06,hope to see you there.
Yiannis M

PAPA !!!! JULY 2004-------------------------------SEE YOU SOON !!!!

KIRSTY AND

PAPA

KIRSTY AND YIANNIS
Ronnie+gill

Just got back after another great time in Kalamaki. Hello to Dennis, Yannis, and Spiros and good to see some of the gang from last time Caz, Ian, Chris, Paul and Gemma and Alex who were there for the first time. Be back next year for the world cup 8th June, see you there if you can make it
Yiannis M
YASSAS !!! ,YIANNIS,DENNY,SPIRO +PAPA. KALASPERA,AVRIO SISMOS---POLIKALA-KOLOS, ENDAXI,

NOT LONG TO GO NOW BEFORE WE CALL IN AND SEE YOU AT THE SCORPIAN BAR,HOPE YOUR ALL WELL AND HAVE GOT LOADS OF ICE COLD BEERS READY.

GOOD LUCK FOR THE SEASON.

REGARDS YIANNIS AND ALL!!
Jet
stayed at the apartments. bar was fab - brothers great fun!

Yes we dared - we seen the pics!!

go to scorpian bar if you want a good nite with plenty of drinks and laughs!

this bar is a must!!
| | |
| --- | --- |
| Search for Scorpio Bar in all of JustZante & the Messageboard | |
More Bars in Kalamaki...

Alexander Bar | Antonis Pool Bar | Apollon | Bad Apple | Big Als Beach Bar | Black Pearl | Cave Bar | Cavo Doro (Akis/Alisons) | Cavo Doro Bar | Cronulla Bar | Drunk Corner | Iguana Bar | Look Up | Melon Bar | Mojitos | Oasis Bar | Oceanic | PnP | Red Tail Cafe Bar | Rose n Crown | Scorpio Bar | Shamrock Irish Bar | Sofias Pool Bar | Venue | Why Not Bar | YoYos2 |