Zante Beaches

Alykes Reviews
---
Zakynthos Guide
---
Local Directory
---
WalkAbout

Street View Style Tours
---
Zante Maps
---
Alykes Taxis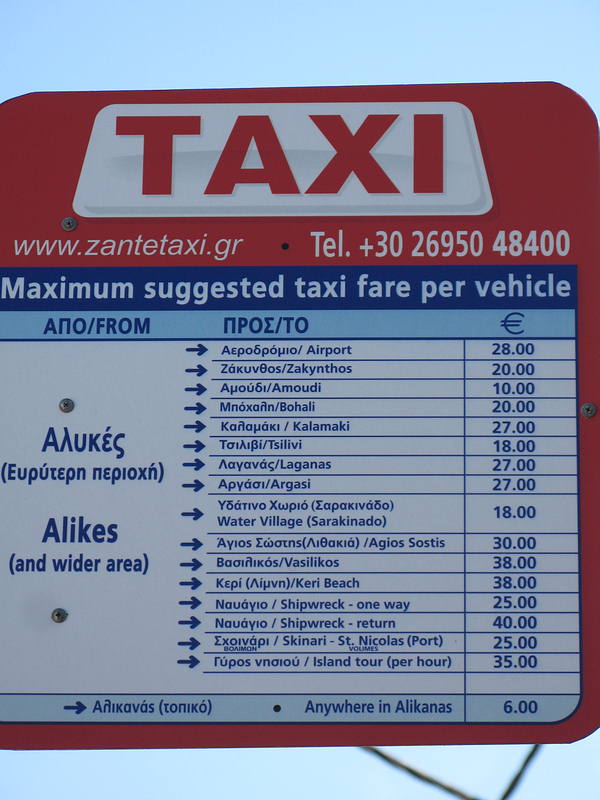 ---
Alykes Buses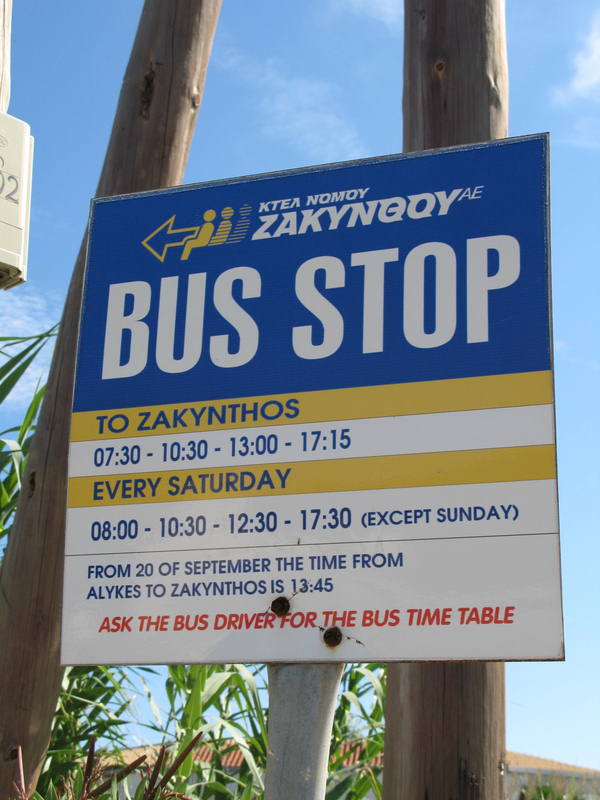 ---

+ Enlarge Map
Yria Cafe Bar

(Bars in Alykes)

10/10
Jacqui B
Well Vassilis, It has been 6 long years sine were were last on Zakynthos. Glad to see that Yria is still going strong. We will be there to see you next month! Wooohoooo. Get those glasses iced ready for the Mythos! See you very soon The Bloomfields x
10/10
Panagiota V

Yammas Vasillis

Great bar to go and hang out and great company too.

Everyone should give Vasillis a visit.

Sorry i didn't get in to say Goodbye so until next time ;) ;) x x x

Love n Hugs Panagiota x x x
10/10
Nigel F

Still run with military like precission by Captain Vassili but not quite as strict, as he has employed the same barman ( Costas ) for the last 2 years were as he usually sacks 4 or 5 a season.

Nigel & Lynn
10/10
Dave & Claire

Looking forward to being back in Alykes in October, canít wait to visit the Yria Cafť again to sample the best kept ice-cold Mythos on the island. If you are going to Alykes this summer be sure to visit the Yria, a warm welcome from Vassilis (the owner) is guaranteed and so is the quality of everything he serves, very highly recommended, if you donít visit Yria, you havenít experienced the spirit of Alykes. Have a wonderful holiday.
10/10
Anne F
Just back from Alykes. Wish I was still there. The Yria gets better each time I visit. I always liked the directors chairs but now Vassilis has leather couches in the outer area and is looking great in white and blue. Dimetra and Dragonis as friendly as ever and Vassilis still in my view, best host in the village. Good to see the banter between him and Costas. Keep up the good work if I don't make it in September then will be back next May. Anne
10/10
Kat
....... Brilliant news.....the best bar in Alykes is now open during the winter, every day except for Mondays.....the bar opens at 6pm and at 12pm on a Sunday,Vassili .....best bar man in Alykes will be serving drinks, his amazing crepes, toasties and baguettes and Mai tais I cant think of a better place to spend some time, chilling out and enjoying some good company......so get yourselves down to Yria and im sure you will have a great time.
10/10
John G

yria now open all year a must place to visit in the long winter break for great coffe,beer,soft drinks plus the best man to serve you all you need ... yassoooooooo vassilis..... john from macc
10/10
Truth
Always a great time here, the cowboy night was enjoyed by all. Great milkshakes, coffee and beer as always. See you next year
10/10
Theresa B
Thanks for your hospitality we had a fun week, hope that Costas has recovered from his Dianne experience. Anyone looking for a clean well run bar with friendly hosts look no further than the Yria great. Theresa, Dianne Margaret and Susan
10/10
Graeme W
Hi Vassilis, Dimitra and Dragonis

Two days to go before we fly back to Zakynthos. Looking forward to seeing you all again and walking through the village to get to the best bar in town!

Hope you're all okay...can't wait to see you all and looking forward to the ice cold Mythos and England v Mexico on Monday!!

To everyone else in Alykes or going there in the future, try the Yria. You're guaranteed not to be disappointed as Vassilis, the host is one of the friendliest, most knowledgable and nicest people we've ever met and always provides a warm welcome.

See you soon

Doreen and Graeme
10/10
Trevor P

Just got back from another fantastic holiday with Vassilis and family and staff.

10/10 every time
10/10
Malc W
hello to all at the yria,looking forward to returning again in 6 weeks time,this is the best bar in alykes by some distance,ice cold mythos,great tunes and a smashing host,we just keep going back,will spend every night of our holiday in yria it cannot be beaten,if you are in alykes this summer do yourself a favour and visit yria you will be soooooooooo glad you did.

10/10
Dave & Claire

Both looking forward to another holiday in Alykes and especially spending some wonderful evenings in the Yria where the best kept Mythos in Alykes is served in ice-cold glasses. Great choice of music and a warm, friendly atmosphere where evryone (including kids) is made very welcome by the owner, Vassilis and his family. If you are looking for a good quality locally run Cafe Bar there is only one place to frequent and that's Yria Cafe on the main road opposite the Ionian Star Hotel. You won't be disappointed.

p.s. Check out the food menu too, great choice for breakfast or lunch and not forgetting some amazing ice creams and deserts also freshly made Crepes (se

rved until very late).
9/10
Colin P

Hi Vassilis, looking forward to seeing you in September, can't wait. hope to be able to bring you a new biscuit!
If you want a friendly fun bar, great host and staff, and the best breakfasts go to the Yria.
See you soon

10/10
Vassilis P
Hello everybody .

Just to let you know that the first "TOGA" party is on for Sunday the 8th of June.

(start at 9:30 pm)

So if you are in Alykes get your sheets and come and join us.

......Good music , fresh fruit and shots on the house

....all night long !!!! (pity some good frindes will miss it...

"there there little bear " ...

)

Vassilis
10/10
Garry B

Hi Vassili

Only 4 days to go before we return to the best bar & host on the island. Hope you have had plenty of sleep mate cause we are coming to party (especially if be beat the Chelski on Wed). If you are in Alykes give this bar a try. Vassilis has a geat sense of humour and he makes everyone welcome. Once viisted I guarantee that you will keep on returning. Great music, great atmosphere great fun.

See you Thursday
10/10
Nigel F

Hi Vassilis, Sod Olympiakos, come on Man U against the Chelsea rent boys in the Champions league final

See you on June 19th and keep those bar prices down as the exchange rate is rubbish!!

Nigel & Lynn
10/10
Duncan S
one of the best on the island you are made very welcome by the owner (vassilis) and his family and i would like to thank his mum for looking after my daughter with the eggs she loved them sorry not sure how to spell the names looking forward to seeing you all next year and hope you have a grate season duncan vicky and eloise

10/10
Kat
well Vassilli,only a mere 6 weeks until we return to the BEST BAR on the island, cant wait for one of your famous crepes oh and of course a nice cold mythos. Im really sad that i wont be there for the footy though,that would of been a riot, good luck anyway,come on the REDS!
10/10
Sasŗ F

Wonderful bar! The best drinks in all Zakinthos and lovely snacks, we hope to have great brakfasts this year in Yria Cafe and pleasant evenings drinking and loughing with great Vassilis!
10/10
Panagiota V
Great bar which also doubles up as an Internet Cafe - very good rates. Vassilis is very friendly and on hand to chat and entertain. See you September.
10/10
Lindsay T

It is like the Fawlty Towers of Alyles and a huge laugh every holiday. We love Vassilis and the gang. Well recommended!! Cannot wait until September to be insilted and have a gr8 time . See you then !!!!

Please make sure your mum is doing her fab brekkies
10/10
Mike T

Once again, a great time was had by all A message to anyone in the Alykes area, Go in The Yria and you can gaurantee the best time of your holiday , and you will return for more. Vassilis is The Best host on the island. We have been to Zakynthos 6 times now and going back for our 7th visit in september. Good luck for the rest of the season mate and see you again in september.
10/10
Bloody T

We'll be back in Alykes (yet again) in August and staying at Yria, def. the best Mythos in Alykes served in a welcoming environment so, if you are visiting Alykes this summer, Yria is a must, excellent breakfasts, snacks etc.etc.etc. and with the British /American rock music you are sure to feel "at home".
10/10
Louise A
another great holiday place to drink.. eat and free banter with vassili.. 10 out of 10 mate... see you very very soon... great banana splits!! and red vodka too!!
| | |
| --- | --- |
| Search for Yria Cafe Bar in all of JustZante & the Messageboard | |
More Bars in Alykes...

Art Cafe | Buca | Cheers Bar | Enigma | Heatwave Bar | Iris Bar | Joker | Magic Mushroom | Palm Tree Bar | S B Bar | Salt | Spikeys Place | Sugarbush Bar | The Garden | Virago Bar | Whispers Bar | Yria Cafe Bar |