Zante Beaches

Tsilivi Reviews
---
Zakynthos Guide
---
Local Directory
---
WalkAbout

Street View Style Tours
---
Zante Maps
---
Tsilivi Taxis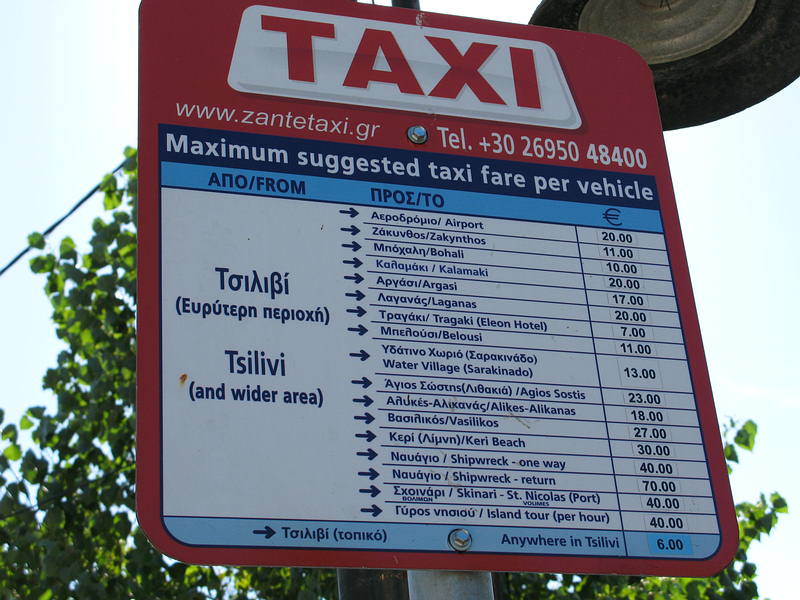 ---
Tsilivi Buses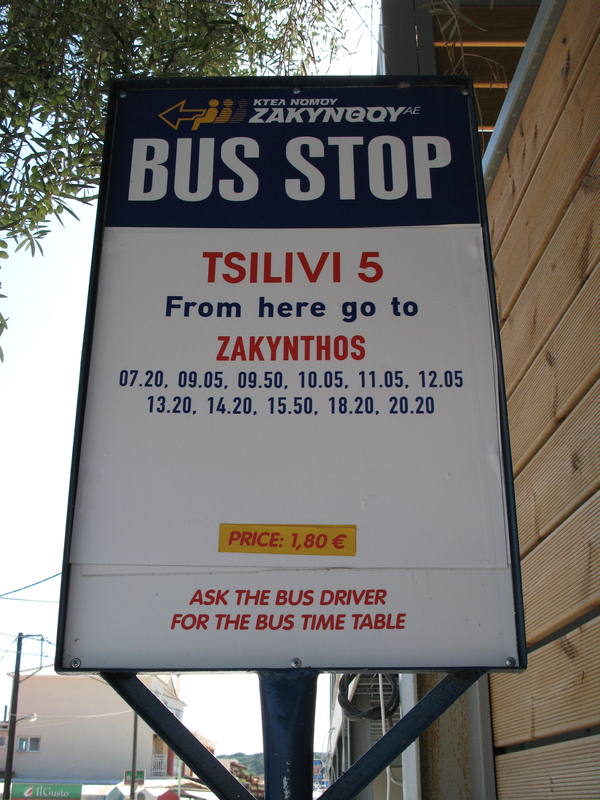 ---

+ Enlarge Map
Water Village

(Places to Visit in Tsilivi)

Maria R

Does anyone know the link for the website??
Sacha F

Hi, can anyone tell me if there are height restrictions to the slides in the water park, please?
5/10
Zoe Y

Water Village is ok if you have nothing to do but you would probably have a better day at the beach on the water sports etc. .

It was 18 Euro's for an adult day ticket and 14 for a childs, really not worth it, I spent most of the day on the lazy river.

You do seem to catch a good tan there though !
5/10
Dan K

In comparison to the water park in Corfu, this is rubbish. But it is new and still upcoming. There are a couple of good slides, but only one adult pool, and it's too small. Lazy river was boring too. Give it a couple a years and it should be good. They were building a new slide when we went there last week.
9/10
Louise

hi, went to the water park numerous times on our holiday.

positives:

good value for money

really good day out

not too overcrowded so not long ques to use the slide

can buy pictures to remember your day

good variety of slides

can relax there loads of sunbeds and lazy river

pool bars to get drinks

lockers to put clothes in relativly cheap

negatives:

food was pricey

food was not nice but all you can expect

finding coach to get back was confusing

better if there was a wave pool

______________

would recommend this place to anyone of all ages, great family fun, would advise to take lots of suncream as exceptionaly hot.

louise and sophie x

10/10
Lynn and craig *
went a couple of years ago to the water park even then it was great value for money, but intend on going this june when we go back over. the water parkis about 10 mins drive from tsilivi if that and is quite large in standards to some we have been to. you can make a full day of it cos theres a snack bar there with prices no dearer than here in england or if you only want to spend a few hours go after 2pm and you get a reduction in the enterance fees. theres plenty of changing rooms and lockers for hire and the park it self is very clean. if you have small children it would probably be worth getting a taxi to the waterpark as the coach trips usually go round every little village picking peeps up so could take quite a long time which you dont want in the heat. remember to take plenty of fluids with you or buy them there as it is quite a sheltered spot and the heat does tend to get to you. hope this helps

Andrea H

Hi, can anybody tell me where the waterpark is on Zante and how far it is from Tsilivi?

Ta very much
Rebecca C

hi i was wondering if any one can help me im going to tsilivii zante in july 2008 and would like to know is the waterpark very far from tsilivi? how long it takes to get there? and the best transpot to take? as i have 3 small children i dont think they would stand far travelling in the heat...if any one can help me could they email me on bec_02@hotmail.co.uk many thanks becky.
9/10
Hayden S

Excellent day out, we spent the whole day here, the slides were all fantastic, wouldn't advise going on the big yellow one if faint hearted though!! scary!!

went start of october and didnt have to queue once, the life guards are very friendly and helpful, A place you must visit with your children, good prices too.

I think it closes at the end of october.
8/10
Jane M

Hi folks,

the water village is well worth a visit. It appears small but the rides are great, the lifeguards are excellent. Once you get to your resorts you will find many places where you can get transport and entrance to the water park, usually around 17/18 euros. This gives you a full day there. It is close to all of the major resorts and I'm sure local people will be able to advise you how to get there by car.

Jane
10/10
Richard C

the water vilage is awesome me and my mate enjoyed it more than our kids.lol But i wouldnt recommend buying ur tickets from the tour operators as some of them charge the earth. your better off goin to a local tour operator like dionosis or pelagos tours.
9/10
Philip H

What an excellent day out for only 66 Euro's through First Choice, less if you have a car of your own.

The rides are really thrilling and the place is carefully controlled but a large team of Fully qualified Life Guards.

Food is rubbish but never mind its only for a day!

8/10
Kayleigh T

This waterpark is of an extremely high standard with the creativity for the two newest rides amazing. My personal favourite was the Boomer Bowl and the Boomerango was also good with a feeling of almost going over the edge. I would recommend visiting after 2:30 resulting in less crowds and cheaper prices. I never had to wait more than 5 minutes for a ride and often the queues are going over the rides so you can watch other people on them. The lifeguards are very friendly with everyone speaking English. The lazy ride was fun and the Black Hole was enjoyable with asking the lifeguard to make us go fast by swinging on the pole above the slide and drop-kicking us down. Generally no bad points with a friendly waterpark for all ages. The road markings were poor making it difficult to find and obviously the waterpark is still not as good as the American water parks.

9/10
John K

going almost every week and of course i having a great time it is strongly recommended to visit that place....i think the best water slide in water village is black hole!!!!!!! but the prices at the shops are very expencise

10/10
Linda C

Just back yesterday from Zante

The water park is a very good day out, Best time to go a Thursday or a Sunday (the days most flights are leaving so is less busy

We went on a Thursay and travelled by car, Quite easy now as there are many signs to guide you the way.

We arrived at 11.15 and put watches etc into the saftey llockers 5 euro's for the day and you get 2 back when you hand in the key- locker contents are insurred up to 500 Euro's (read the small print for this info)

We did't have to queue more for more than 5 minutes, A Lot of the rides say for over 12's only but the lifeguards will let children who can swim unaided for a distance onto the bigger rides even though there are signs up saying strickty for over 12's, Our youngest is 8 and was aloud on the adult ride with parent ( we nicknamed it the Plughole she loved it and said it was slower than some of the childrens rides)

The Yellow adult ride looks scary, but is actually very Good, only tip I would give is don't put your bum too far into the ring as there are several grids on the flume which water comes out of on caught our bums on them- (No we don't have big bums)

When we returned later on in the afternoon to our locker we checked the time 5.50pm time to go as park closed at 6.00. Brill day out!

Best value we would say was to hire the car for the day and make sure you stay until chucking out time!

Linda Stuart, Ross (10) Ashley (8)

10/10
Mel S

Went to the water park on our stay in Kalamaki again about 2 weeks ago, and was just as impressed. I have to say i chickened out of trying the 2 new slides as they looked scary lol. But everything else as good. And worth a visit.
10/10
Claire H

Went to the waterpark last year, and thought it was brilliant! Even in early September it was pretty quiet, so there wasn't really any queue's. We're going back to Zante this year and the waterpark is definately on my list of places to visit again. I thoroughly enjoyed the lazy river, and the slides where you sit on the rings, especially the black hole, that was so much fun!

Went on a bus trip from Lganas, which really took the stress out of the day. We had plenty of time at the park, but not too long that we were getting bored, and didn't have to worry about driving there/back.
7/10
Alan & Lynne
We went to the water park early. It was nice and quiet so no queues. Mind you it was May. we payed 60 Euros 2 adults and 2 kids but well worth it. Spent the whole day there and on every slide. Well worth a visit.
Jay R

Water park is in Sarakinada about 10 Kms from Laganas
Gaz G

We are going to argassi on 23/05/07 , we havent been to zante since 2003 . could anyone tell me where exactly the WATER VILLAGE PARK is ? thanks
5/10
Willie B

We went to the water park in may 2006 , Not alot of People around so no Q for slides , However while going down one of the slides i turned not my fault and entered into the water back ways , The life guard was a real Tit about it , Other than that i thought it was ok .
Jay R

I stayed in Kalamaki last year and the water park was about 10 minutes in the car from there.
Can U Help?
Anne B
where is the water park on Zante?

Simon M

went mid october so not many people around hence been able to go onto rides without Q's. we went by car from Argassi and it's easy to find as it was sign posted. only fault found was pools at end of slides are not very deep as they cater for the swimmers and non swimmers etc and you can hit bottom with your feet quite easy.

black hole slide well worth a ride and i would say the safest in the park, two of you go down in one ring and its a right laugh.

lazy river well good, spent fair bit of time going round this while sun was out.

food at snacks bar not very good, poor quailty products and expensive, the same basket of chips was re-fried 3 times while we were sat there. if you go take food with you i know it's not very health due to heat but it beats food on offer.

we paid 34 euro for us both and spent further 12 euro in-side on food, part from food goood value for money.

on exit of park you get a 20% discount voucher for your next visit, you only get this if you ask.

Kiri D

Me and my partner went to the WaterPark on Wednesday 27th Sept, it was great when we got there, went on all of the rides before 11.

There was only 1 problem, me and my partner were asked by 2 lifeguards if we wanted to go on the new ride with them, the big yellow 1, not sure what its called, anyway, my partner went first with 1 of the lifeguards, then i went second, as we came down the fast shoot and went up the slide part, we didnt drift across and we came start down and hit the dividing part between the shoot and the slide bit, we both came off, i hit my shoulder and head, uckly we was comin home on friday, when i came home i went to the hospital and have been told i have broken my collarbone, to cut long story short, just be careful when u go on this 1, only go on with people u trust!
| | |
| --- | --- |
| Search for Water Village in all of JustZante & the Messageboard | |
More Places to Visit on Zante...

Askos Animal Park | Bochali | Byzantine Museum | Cameo Island | Fantasy Mini Golf | Kampi | Keri Caves | Keri Lighthouse | Loucha Village | Marathonisi Island | Monastery of Aghios Ioannes Prodromos | Monastery of Theotokos Anaphonetria | Mount Skopos | Museum of Zakynthian Nature (Agalas) | Museum of Zakynthos | Porto Vromi | Sarakina Mansion | Shipwreck Viewing Platform | Sigouros Pottery | Solomos Museum | Solomos Square | St Dionysios Church | St Nicholas Port - Skinari | St Nikolaos Church | The Peligoni Club | Venetian Castle | Vertzageio Cultural Museum | Water Village | Zakynthos Airport | Zante Town |