Zante Beaches

Tsilivi Reviews
---
Zakynthos Guide
---
Local Directory
---
WalkAbout

Street View Style Tours
---
Zante Maps
---
Tsilivi Taxis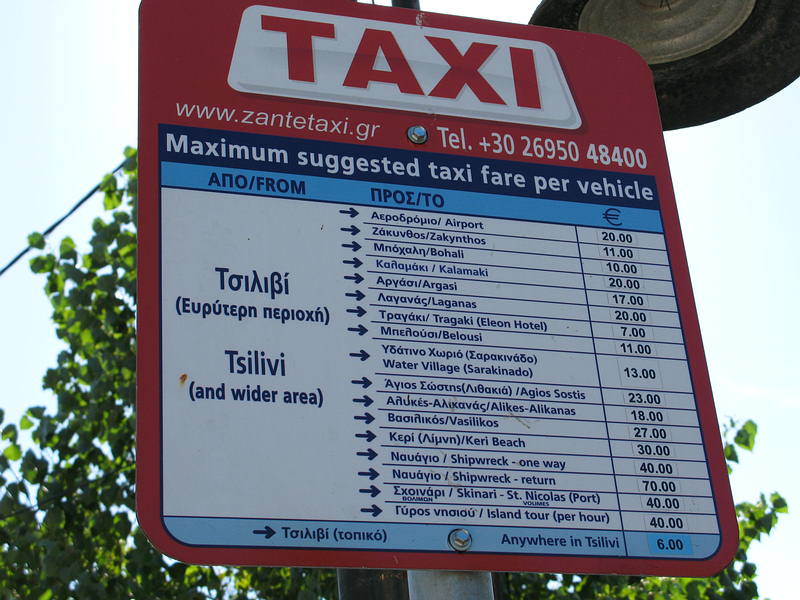 ---
Tsilivi Buses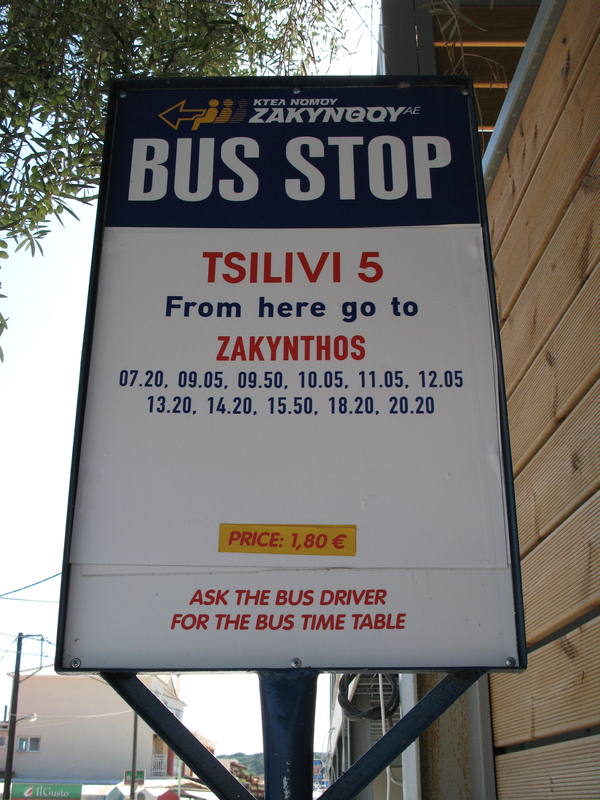 ---

+ Enlarge Map
Cosmopolitan Studios

(Accommodation in Tsilivi)

9/10
Phil
Hi all at the Paradise just back from a great two weeks.

Thanks to Yianni Anna Marios Tony Stavros and Tarzan, looking forward to going back next year but cannot find any travel company to book?

Great holiday

Phil Jo Peter June Zoe and Becky (the little one)
Leontia R
hi
gerdy and leontia ere, we r headn to this resort in early june. we have read some of the reviews and r worryd nw about the air co lol is it that bad .... nwe are both really lookn forward to going..... c yous all soon xxx jiggy jiggy

Lauren B

HIya am lauren and im 14,

am just wondering am going to these apartments for the first time coz te last time i stayed in satamaria not far form there and it was amazing

is it very noisy on a night time when u are trying to go to sleep

let me know

me email is xlaurenbradleyx@hotmail.co.uk

speak soon

xx
10/10
Carole B

We have found Yiannis and Anna to be the perfect hosts and will help you all they can

Does anyone have any information on booking direct with them for next year now that Kosmar have gone bust

?
Andrew T

Just got back from Tsilivi on Sunday 14th of September, [no thanks to Kosmar]. We stayed in the Cosmapolitan and yes the rooms are basic but they are cleaned every day. Everything you read about the Paradise Bar being the best is perfectly true. The first thing Anna and Yianis said when they heard about Kosmar's problem was don't worry we could have our rooms as long as we needed them and Anna made lots of phone calls to help us all out. They were fantastic [ it's a pity Monarch Airways who flew us home were no where near as good]. There is always something going on at the Paradise Bar, it is the best bar in Tsilivi by far and we wish them the best of luck. Andrew Turner.

10/10
Debbie H
theese appartments are very basic and i dare say ther is a lot better in tsilvi but saying that i would not stay any where else the owners make up in there best to make evrything right for you and nothing is to much trouble 24 hours a day you will not get the service any where els to what you get her or the rooms are cleaned evrey day with clean sheets and towels and very family oriented and nothing is to much bother all the staff at the apartments and the best bar in greece attached to them go out of there way to give you rhe best holiday ever we will defo be back soon debbie paul callum and brogan love you all xx

10/10
Carole B

Arrived back on Sunday from our seventh visit to the Cosmopolitan apartments

though small & basic (that's all you need) they are cleaned every day

situated in the best spot in town next to the Paradise Bar (best bar in Greece)

Tried to book again for next year

but unfortunetly we were told the apartments are being renovated and Kosmar the only tour operator that uses the apartments have no contract with them for next year

We are trying to find out if we can book direct with the owner's Yiannis & Anna

Any information on the situation would be most welcome

Yammas, The Blakemore Family

10/10
Angela D

These apartments are round the back of Paradise Bar and if you've been there then you'll know its the best place be! The apartments, although basic were lovely and clean. Floors mopped & bins empted everyday with fresh sheets and towels being changed every other day. The only downfall is that the beds are quite hard and there is a little noise from the road so it was a little hard to have a good nights sleep. But overall, highly recommended. The pool is great and your well looked after. Everyone is very very friendly.

Ange and Sarah
Nigel W
Ross, Kiristine - Many thanks for info, we are all payed now and

waiting for our tickets and looking foward to our first trip to Zante.

Nigel !!!
Ross & Kristine

Nigel, we have stayed at these apartments quite a few times. They are fairly basic with cooking facilities etc but no air conditioning. There are, however, ceiling fans which do cool the rooms down. We have never been bothered with noise from Paradise and that is at the height of the season in August. The pool is kept very clean as is the poolside. The position is excellent with good bars and restaurants right on your doorstep.
Nigel W

Booked to stay at the Cosmoplitan in July 07, Our travel agent rushed us into these apartments

when our previously booking in Crete was cancelled & I am have trouble finding much info on

these apartments even from Kosmar. Can anyone let me know some basics do the apartments

have Air Con, Cooker, fridge etc. Also quite worried about some peoples comments on noise

from Paridse bar. Would really appricate any help.

Thanks.

Nigel
10/10
Helen B

Went to Tsilivi in September! I swore before this I'd never go to the same resort twice! Tsilivi changed my mind!!!!! And Paradise bar made the holiday one hundred times as good! BEST BAR IN GREECE, YOU CAN NEVER LEAVE- Yes, yes, yes..... all catchphrases 100% true!!!! Missing that place so much! The bar staff are amazing and the drinks and everything else fantastic too! Got loads of photos and great memories- but I still HAVE to go back!!!
Michelle T

Hello to everyone at paradise Mel/zoe told me how much they enjoyed it the best bar in greece this year and are coming back in a few days for another holiday this time for a week. Yiannis i know itīs not the same without me but mel came over to see me working over here in portugal and has taken some photoīs to show you.

Well iīm not going to be able to come and see you again next year as iīm working over here again and at christmas iīm going to work at lapland.
Simon G

good place to stay although the rooms are dated. if you want to relax in the day and have fun at night then you will not be disappointed with paradise/cosmopolitan!

yammas to all the staff who made our holiday and not forgetting paul the rep(top bloke), and paul and staff at the GREAT DANE restaurant.(best grub in tsilivi). cheers chaps!

JUST DO IT!!!

SIMON&LORRAINE.
Sammy H

Hi every at the paradise its Sammy,Jenny,Sue and Mick just wanted too say that we had great fun at paradise 'best bar in Greece' we all had a great time thanks to Stavros,Babis,Oliver 'wakey wakey',Hercules,Laura, kate,Mark,James and anyone else who i met who made my holiday great.And the paradise apartments were just right aswell.Love you all.Sammy (Stavie's lil sis).xxx
Terry S

Thanks to Yannis, Anna, Anna's Mum, Stavros, Hercules, Mark, Oliver, Babis and anyone I forgot to mention. Just returned from a week staying at the Cosmopolitan attached to the Paradise Bar, wish it had been a fortninght!

also a big than you to Paul, the Kosmar rep, for outstanding efforts.

these lovely people made a good holiday into a great one!

Highly recommend the Paradise, best bar in Greece.... yes, yes, yes!

You can never leave....

cheers,

Terry and Linda

(room 18)
Mandy E

just come back .rooms slightily on the small side,but as you are not in the room much its ok. bar and staff the best,keep yoo entertained all night.YOU CAN NEVER LEAVE !
Michelle T

Hello, to all the staff who work at paradise itīs michelle again. itīs sounds like there are some nearly all the same staff that worked there last year.Only 2 more daysto go before Yiannis birthday it wonīt be the same me and starvos wonīt be having a cake fight this year with yiannisīs birthday cake.

I hope Stevie had a great birthday as well i forgot about that till i looked in my diary today. I hope Mel and Zoe are having a great time if anyone reads this who knows them tell them to email me as i have not heard from them since they got there.

Louise A

Just back from staying 2 weeks at the Cosmopolitan, we had a great time, yes the apartments could do with a visit from the house doctor, but the staff were really kind and helpful, and a big thanks to Anna for lending us a cot, high chair and fans for the room (came in real handy!!). There was some noise from the bar and we were in the 2 rooms bang next to it, but our 16 month old and 10 year old daughters had no problem sleeping. The Paradise bar was great fun "BEST BAR IN GREECE!!"

So thanks to Yiannis, Babis, Tony, Stavros, Hercules, DJ Nick and Oliver for a great holiday

Louise, Steve, Sophie & Paige

Richard L

Just come back from the cosmopolitan, if you want a bed shower and nothing else i doubt if you will find anywhere as good because if there are any problems with the complex(it is outdated and in need of modernisation) the staff at the apartments Yiannis and Anna and the crew of Babis,Tony,DJ Nick,Stavros,Hercules and not forgetting Oliver These guys will compensate for any downside to the Apartments. Great resort beach 5 min walk recommend majestic for the best english breakfast and not much to choose from for evening meal Several lively bars, we ended up every night back in paradise(anyone in a desert keep me busy) for drinks no probs with noise from bar, I was in the sack most nights at 1 ish never heard anything......will highly recommend jeep discovery via Kosmar rep Paul (Thanks for the wine Paul) Ike the tour guide (TOP MAN) top day really enjoyed Dony forget to buy your carrots for Alex the donkey

Oliver S

We got Married in Zante In August last year and stayed with all our family at the cosmopolitan for the first 2 weeks.

Very disapointed when we got there not upto the usual basic standards the english expect. Showers were dirty and we had 6 rooms and all were similar.

The Bar was open late and had loud music playing.

After the initial panic and shouting at the Rep we calmed down and decided as we didn't want to get split up we would stay.

Best decision. It was so difficult to be angry with the bar / hotel staff as they were so friendly and helpfull. We had a 20 Month old child with us and we were near to the Bar.

The noise didn't matter wasn't as bad as some people had made out, with the windows shut couldn't hardly hear anything. We used the showers but My Wife just closed her eyes!

If you have allready booked this holiday don't worry anout it, Nice central location quiet pool, relaxed everything! Just see through the initial sub-standard facilities.

We actually had a 5 Star Hotel boked for a third week and found it disapointing as the staff were all snotty and most of the people in the hotel were Foreign.

Natalie
hi everyone in the paradise bar

don.t know if rhonda is there yet, have been busy with my dad who is recovering from an operation, would love to make it out there for the first of second week of october, dont know if the weather is okay or the bars still open. let me know please, someone. or we will have to book tenerife (and i truly hate it there!!!!!!)

so hi to all at the paradise bar, hope you all have a nice rest and if we dont see you this year, then perhaps the next. take care of yourselves, love you all stavros, manos, tony, yiannia and family and george,and of course marios if he is still there??? happy name day marios, should have eaten the cake not stood on it!!!!! love to amanda and demi and suzanne miss you all and hope you are all well.. love and kisses from julie and natalie.xxxx

Joanne N

ALEX AND GARY, WHICH ONE IS GARY,FELT SORRY FOR THE DONKEY JANET + SUE WOULD NOT LEAVE IT ALONE WE HAD TOO FEED IT APPLES + WATER EVERYDAY TOO KEEP ITS STRENTH UP.
Joanne N
JUST LIKE TO SAY HI TO EVERYONE WE MET WHILE STAYING AT THE COSMOPOLITAN.

GARY AND DELLA AND HIS OTHER WIVES JANET AND SUE (HA, HA) AND ALL THEIR CHILDREN.

STACEY AND DEAN, ERIN AND MARIOS, CHRIS AND JENNY AND LAST BUT NOT LEAST HOW COULD ANYONE FORGET BRENDA AND HER FRIEND JUNE!! "WHAT TIME IS IT"

YANNIS, ANNA AND THEIR FOUR LOVELY CHILDREN.

AND THE MANY STAFF, GEORGE (HARDEST WORKER IN GREECE!) STAVROS "YEAH BABY" BABIS, TONY AND MANOS.

LOOK AT OUR PHOTOS!!!

HOPE YOU ARE ALL WELL LOVE FROM JOANNE, JOE, KYLE, PAIGE AND HONEY (BONKO)

Joe N

WE STAYED AT THE COSMOPOLITAN LAST 2 WEEKS IN AUG SECOND APARTMENT FROM THE BAR. NEXT DOOR TO GARY. POOL HAD A GOOD ATMOSPHERE GREAT FOR KIDS. APARTMENTS COULD BE A LOT CLEANER, EVEN THOUGH THE CLEANER CAME MOST DAYS SHE DIDN'T DO A GREAT JOB. THE COMPLEX BAR (PARADISE BAR) WAS OPEN MOST NIGHTS TILL 3.30AM. IF YOU DON'T DRINK OR LIKE TO GO TO BED EARLY, DON'T STAY HERE! IT WAS NO PROBLEM FOR US, EVEN THOUGH WE HAVE 3 CHILDREN BY THE TIME 1AM CAME THEY WERE IN BED WELL AWAY. ONCE WE'D HAD A DRINK WE WERE IN NODDY LAND TOO!! ALL THE STAFF WERE WELCOMING, FRIENDLY AND ACCOMMODATING. YANNIS AND HIS WIFE ANNA AND THEIR 4 CHILDREN WERE ALL REALLY NICE. WE AGREE WITH GARY THE APARTMENTS COULD DEFINATELY BENEFIT FROM AN UPGRADE, THEY ARE SHOWING THEIR AGE NOW. BUT AT THE END OF THE DAY THEY ARE ONLY FOR WASHING AND SLEEPING IN. HOW LONG DO YOU REALLY SPEND IN THEM!! WE HAD A FANTASTIC HOLIDAY AND REALLY ENJOYED THE RESORT OF TSILIVI. THE PEOPLE, THE FOOD AND THE NIGHTLIFE WERE ALL 10/10.

| | |
| --- | --- |
| Search for Cosmopolitan Studios in all of JustZante & the Messageboard | |
More Hotels and Apartments in Tsilivi...

Admiral Hotel | Al Mare Hotel | Alamis Apts | Alexandra Beach Hotel | Amarylis Hotel | Anetis Hotel | Apollon Hotel | Ariadne Hotel | Aspassia Studios | Athina Studios | Azure (Mediterranee) Hotel | Balcony Hotel | Calinica Hotel | Caravel Hotel | Christina Hotel | Contessina Hotel | Cosmopolitan Studios | Daisy Studios | Dannas Studios | Daphne Studios | Di Palai Hotel | Dinos Hotel | Erietta Apartments | Filoxenia Aparthotel | Georgia 2 | Georgia Apts | Glaros Studios | Iakinthos Hotel | Jupiter Hotel | Kandilas Hotel | Lazaros Hotel | Lesante Hotel | Litsa Studios | Manousis Studios | Mavrias Village Apartments | Mavrikos Hotel | Neraida Studios | Paradise Hotel | Park Hotel | Petros Hotel | Phoenix Beach Hotel | Planet Studios | Planos Aparthotel | Planos Bay Aparthotel | Planos Beach Hotel | Plaza Pallas Hotel | Princess Hotel | Razis Apartments | Sandy Maria Hotel | Seaview Apartments | Sophia | Spiros | St Denis Apartments | St Johns Villas | Strofades Hotel | Sunrise Hotel | Tom and John | Tsilivi Beach Hotel | Tsiolis Studios | Two Brothers Studios | Zante Maris Hotel | Zante Palace Hotel | Zante Star Hotel |