Zante Beaches

Argassi Reviews
---
Zakynthos Guide
---
Local Directory
---
WalkAbout

Street View Style Tours
---
Zante Maps
---
Argassi Taxis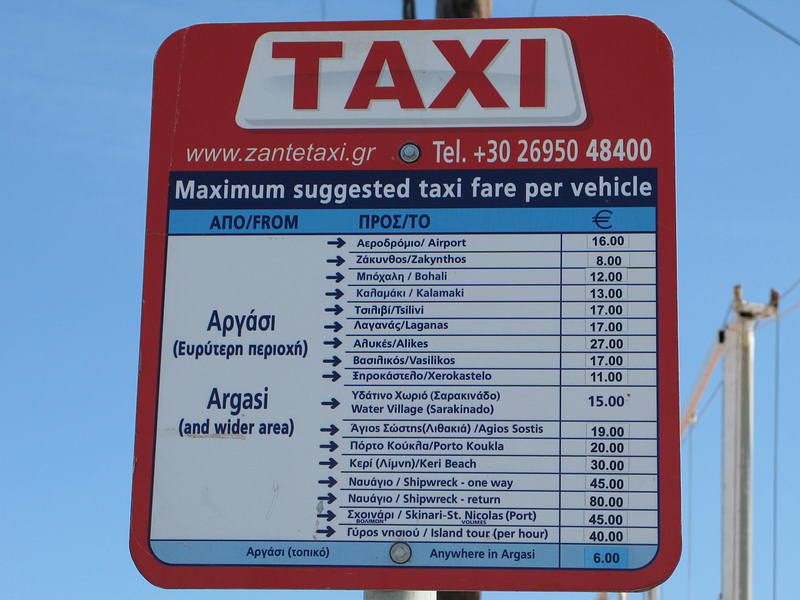 ---
Argassi Buses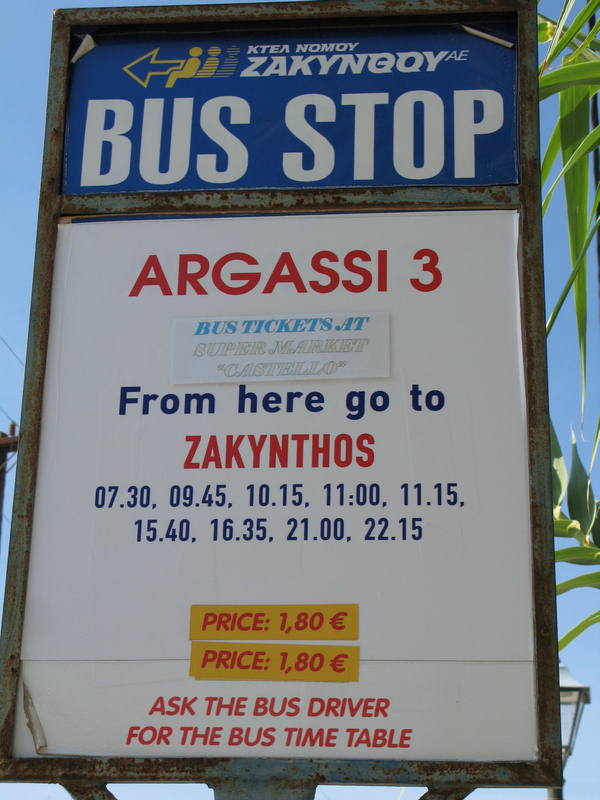 ---

+ Enlarge Map
La Sirena Hotel

(Accommodation in Argassi)

Sadie Taylor
fantastic owners and apartments cleaned everyday meals great and Dennis the bar man could nt do enough had a drink every night at the pool bar we pulled his leg a bit and learned him some new sayings Thanks t all for a great holiday hope t c u all again next year love Lisa and Sadie

10/10
Mike M
Hi All, Well we stayed at the La Sirena all through September 2011 and its was great. It was quiet, clean, well maintained with friendly staff who were very helpful. We used the Hotel as a base with our hire car to explore the Island then go over to the mainland. Our room was cleaned daily with fresh clean laundry. The bathroom was clean, bright and fresh with clean towels. We were out most days in Zakynthos town but when in our room we relaxed comfortably. We did our washing and the staff provided an iron and ironing board. (I'm an ex-sailor) We thought it was home from home. We kept a basic amount of food in the fridge and it all worked just fine. Our hire car was parked off road safely. La Sirena has had some unfair critisism in the past due to UK holiday compamies sending 18-30 years olds who have no self control and abused the facilities. This is a quiet relaxing hotel for people who want and pay for this expectation. In our reasearch we also discovered UK holiday companies also inform hotels of say, 20 guests arriving then re-diverting to Turkey because the UK companies, Thomas Cook etc, make more profit considering Greeces problems. The hotels then all loose money with no compensation offered.

We would recommend this hotel to any seasoned traveller without any doubts. See our website,

www.zakynthosholidays.net

. Mike and Anna McAllister, Winchester, UK.

10/10
Gemma M

Highly recommended. Stayed for two weeks and it was the best two weeks I could of dreamed on. The staff were excellent. Went out for a meal with them. Everyone friendly. Rooms good size and very clean. The food at pool bar was excellent loved the Luna tuna (salad) and the choclate cake (just wished it was on the menu).

Will definately be coming back next year.

7/10
Ian F
IAN AND JEAN MOTHERWELL We have just returned from a wonderful holiday in zakynthos staying at La Sirena.We both thought that the owners and staff were very friendly and helpful.it is only a short distance to the main eating and shopping area of argassi,or, if you prefer to, the pool bar caters very well for snacks and drinks from before ten a.m till seven p.m..the rooms are very clean,maid service every day,and towels and bed linen changed every 2 to 3 days..if we go back to argassi we would definately use La Sirena again..but not pay 8 euro for a./c as we thought that was far too expensive..which was the only down point so go and enjoy...

9/10
Marie L

We have just recently got back home from spending two wonderful hot weeks in these apartments. we have been to argassi several times and can honestly say these apartments were the best we have stayed in. Both staff and owners were very friendly and could not do enough for you at all times. The only downside was the cost of the air conditioning (€8 per night). Would defo go back to stay here next year.

8/10
Mandie V

just returned from 2 fantastic weeks in argassi. this hotel had had some bad reviews and we had began to wonder but ... what a difference 2 years can make.(from last reviews)..clean towels every 2 days clean sheets every 3 to 4 days the place was spotless, lovely large double bed , table and chairs on small balcony ideal for breakfast or playing cards in evening! ok the kitchen is small but with 2 rings and a toaster you can get by.A great place for couples ideal walking distance to tavernas and town centre and only 3 mins to the best part of argassi beach (down by the church and walk back along towards town) the staff were great, lovely snacks at pool bar just ask and they would do it for you( largest and cheapest 'frappe' in argassi.) they explained about rowdy crowd from before and said they had just open and needed to fill rooms so 40 paying guests was ideal but didn't expect what came with them!!!! this hotel is lovely, pool really clean and plenty of free sunbeds (6 euro for 2 on beach ) ok they play music till 7 but ask and they will turn it down it even has the normal greek gaps around some of plugs but hey... give it a try you will enjoy

Alex R

La sirena

Well if you want basic this what you get. Basic.... very basic

Hardly any china, impossible to cook on the stove, lucky its cheap to eat out

The staff are not exactly helpful or happy!!! It was hard to raise a smile from most of em!!

Came into reception one morning to find a guy cleaning his rifle...... yes a bleeding rifle

Pool is small but nice I suppose except the tiles on the floor are all coming away

If yu just want a bed for the night then this would be fine, enything else..... forget it
Martin C
Lovely Modern Appartments.
Stayed from 28 Sep 06 - 5 Oct 06 and was quiet.
First thing you think is .. oh god look at the size of the pool, because it is small but when you go down in the morning you are lucky if half the sunbeds are full.

Would recomend this place, only downside is that the pool bar closes at 6pm and you have to go into the main recepetion area for drinks which no one ever did.



Andy B

Room was good size but don't expect to be able to cook in the kitchen, two rings, one of which did not work!

Small pool which was ok only used it once as we went over the road the rest of the time to the Family INN which had an amazing pool and bar etc.

We will be back to Zante but not staying here.

Georgie C

we were all those teenagers. we loved all of it. wat we sposed to do, hard to get 40 peaople quiet when we come in at nighnt. we just wanted to have a good time. obviously its unfortunate that people weren't happy at it, but this was our last holiday together and we loved it. pool was great, snack bar also amazing. nice walking distance from town and nightlife, what more could you ask for?! Not all the other guests were angelic. A fiesty couple started grinding in the corner of the pool,which led on to what looked like full on sex! Also, one night on returning home earlier than other members in the party, we walked in to hear the sound of a full on orgasm from one of the open balcony windows!! Also saggy breasts exposed to our young innocent and pure minds - was damaging to say the least. Enough said, we had a ball and will return!

Darren C

Very nice apartments. Thankfully arrived few days after the teenagers left as the rep had told us what it had been like.

Agree about the noisy steps though, was woken by very noisy new arrivals at 5am.

Thought location was excellant, far enough from centre to be quiet (noisy residents aside!) but within walking distance from all facilities.

Great wee pool and food from snack bar was ok.

I was on my own so was good to meet other folk at apartments. (Hello to Peter, Jackie, James, Morag, Adrian and Gill!) Thought staff were fine and very polite, only complaint was some of the other residents who were inconsiderate to others.

Linda S
When we first arrived we thought great, lovely new apartments once we got to the room which overlooked the pool we realised how noisy it was.

The place was full of teenagers who were shouting and had totally taken over the pool which was small anyway. We hadn/t realised we hyad booked an unofficial 18-30 holiday as being a couple we had hoped for a nice peaceful week some hope. It didn't improve at all during the week we were there and we ended up spending all our time down the beach and tried to catch up on our sleep because we weren't getting any at night. They were just going out about 1am and then coming back at 4am with no consideration for other guests and what made it worse was that they had locked the main reception doors so everyone was clumping their way up a metal staircase which wasn't exactly quiet.

The rooms were very clean but we had a hole in our bathroom floor where the overlow drain cover was broken which we reported to reception on the dat after we got there by the time we'd left it still hadn't been repaired, also the electrical socket by the sink was dangerous as ir kept coming away from the wall.

Argassi was lovely and we've been there before, hi top Ken & Jude at the Toucan bar and if you get chance do one of the jeep safaris well worth it

Steve E

Fantastic nearly new apartments that have been designed and fitted out well, plenty of room, clean, nice swimming pool (except for the tiles that had come off that the staff weren't bothered about), best accomodation that we have stayed in so far on our visits to the Greek islands. Shame about the staff though, loud music by the pool, not relly bothered if they served you food and drinks or not, one elderly couple ordered food by the pool, when ready it was put on the bar and they were told to fetch it, not customer service in my book. The staff treated the place like a youth club most of the time, loud music and their friends round the pool. We came back one evening to find them in the reception having gyros and beer, playing loud music, this was compounded as our room backed on to the reception and there was no sound proofing on the wall. Shame really because if run by the right people this could be a fantastic place to stay and i am sure would be more profitable for the owner, who I hope will be reading this.

| | |
| --- | --- |
| Search for La Sirena Hotel in all of JustZante & the Messageboard | |
More Hotels and Apartments in Argassi...

Admiral Hotel | Agoulas Inn | Anemona Beach Hotel | Apollo Hotel | Argassi Beach Hotel | Athena Studios | Captains Hotel | Castello Beach Hotel | Chryssi Akti Hotel | Commodore Hotel | Contessa Hotel | Danae Apartments | Diana Palace Hotel | Dora Studios | Edelweiss Hotel | Elea Hotel | Eleana Hotel | Family Inn Hotel | Hillside Studios | Iliessa Beach Hotel | Ionian Hill Hotel | Katerina Palace Hotel | Krinas Hotel | La Sirena Hotel | Levante Hotel | Locanda Hotel | Marie Mare Hotel | Meridien Beach Hotel | Mimoza Hotel | Mirabelle Hotel | Nefeli Hotel | Noula Studios | Palmyra Hotel | Papillon Hotel | Paradise Hotel | Porto Iliessa Hotel | Roula Kotsonis Studios | Seashell Studios | Timotheos Studios | Villa Denise Apartments | Windmill Bay Hotel | Windmill Hotel | Xenos Kamara Beach Hotel | Zakantha Hotel |