Zante Beaches

Alykes Reviews
---
Zakynthos Guide
---
Local Directory
---
WalkAbout

Street View Style Tours
---
Zante Maps
---
Alykes Taxis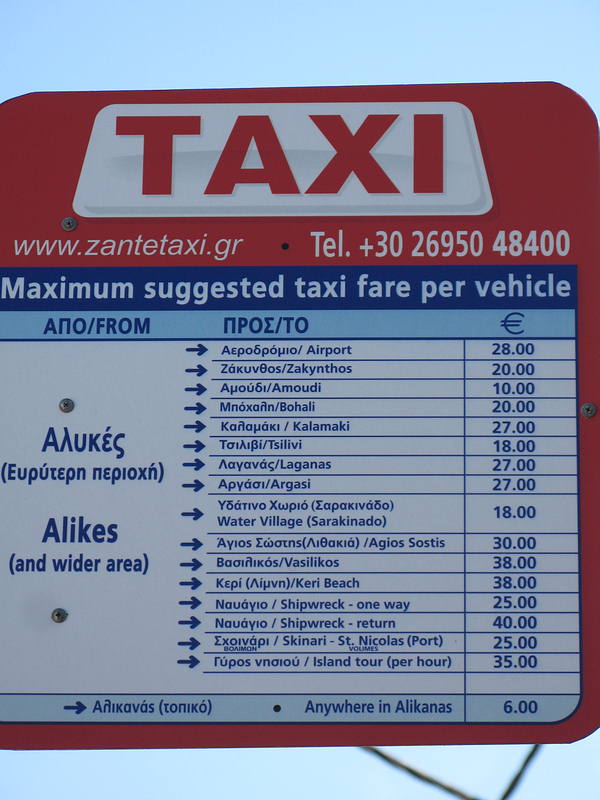 ---
Alykes Buses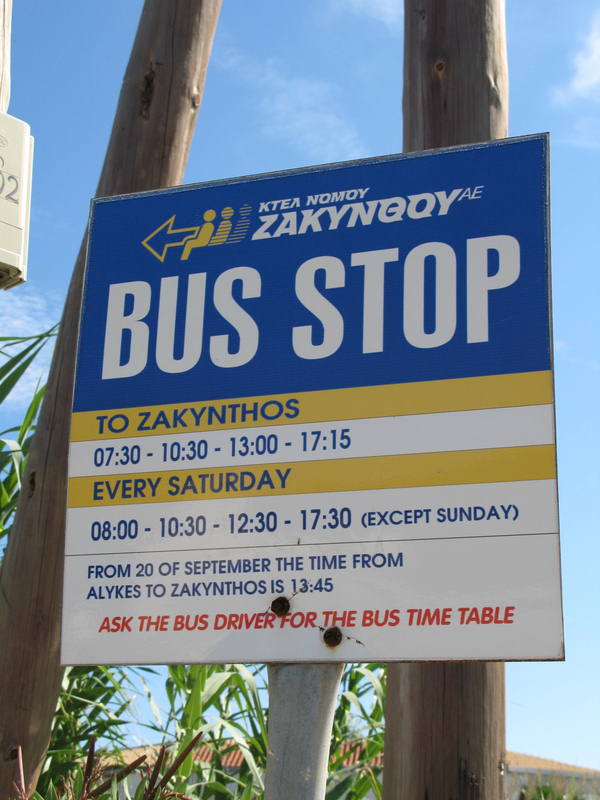 ---

+ Enlarge Map
Golden Dolphin Studios

(Accommodation in Alykes)

Gina B

The Goldin Dolphin is a lovely place to stay, located right on the beach, offering free sunbeds, free air conditioning and free transfers to and from the airport. Fantastic service in the taverna by Kosta - great food and plenty to drink. Excellent service from Roxanna in respect of the accommodation - regular cleaning, bed changing etc. Couldnt have asked for more. Will be coming back again next year, with the family, so LOOK OUT Kosta!!

Madeline B
We loved it here. The golden dolphin apartments are within a stones throw of the beach (and I can't throw far!). They offer free sunbeds to their residents and offers on their boat hire and trips. We went on their blue cave trip and got to steer the boat! The apartments are lovely and clean and the owners are very friendly. They also offer free transfers from the airport since we booked direct with them over the net. www.alykes.com will take you to a site in which you can book direct with the owners, who have Allan working for them and he will keep in contact with you. The beach is great, and alykes is a lovely place to stay, quiet and yet still plenty to do and see. We shall definately go again soon.
David A
we had three delightful weeks in alykes last year, and Paula and Jon said they were going home for Christmas, but returnig to the G.D. in 2005. Can someone please tell us if they made it?
Steve O
Great place to base yourself for a 2 week holiday big thank you to John and paula and a big thank you to mariea you gave us a blast and the trip to kerry was worth it. The golden dolpnin is a little way out of town so if you take kids and want them to have quiet at night then this is the place the sea is warm and the views are out standing
Kayleigh W
Golden dolphin watersports are amazing, anyone who enjoys more than just lazin' around on the beach all day, you HAVE to give the jet ski a go. It's quite expensive but well worth it! I tried it once and got addicted. If you don't wana drive it yourself, and happen to be female, I'm sure Nikos will be more than happy to take you out on it! If he 'likes' you, you might even get a trip to the blue caves on it! ;-) it's a blast!
A W
This place is very good for the beach. Try hiring a boat, it's great!

G D
There is nothing wrong with the Golden Dolphin. Apartments are basic but functional. It's right next to the beach which is a great advantage. You will love it on the beach. The sand is clean. The sea is the cleanest i've ever seen (you can swim with fish right up to the shore). The apartments are next to a cocktail / pool bar (next door), which has loud music until around 12 at night. This may put some people off. The owners have boats available for hire, I would get one and explore a bit of the island. Things to watch out for : (1)Mosquitos - Yes Zante has them (they bite bad), just bring lots of mosquito spray, and those mosquito killers you plug in (2)Cheap Cocktails - They are nice :-) (3)Water for the apartment - if the water pressure isn't good enough for a shower just ask the owners to put the water pump on (4)Bring money to hire boats - about 50 euros(it's really worth it) (5)If you want to go on a 'tour' of some kind, it may be cheaper going into Alykes and checking out the prices of the local tour operators. (6)The Piccadilly (resturant) in the centre of Alykes seems to tbe the best all round value drink/food/service. P.S The Manos Rep was great

Can U Help?
G D
We are going to be staying at the Golden Dolphin in Alykes. We are worried after reading one of the comments below. Has helpful information/advise?
Can U Help?
Nicola L
At spring bank my family and I are staying at the Golden Dolphin in Alykes. We are worried after reading someones comments. Has anyone else have any information?

Gloria O
Sorry to say that we refused to stay at the Golden Dolphin, the bar had closed , which was by the way, but the bar area was filthy, littered and unclean with tiolets that had excrement in them.The whole place was a fire risk and health hazard. Had mega trouble the 1st night when we could not get a Manos rep to come to help us. Found rooms at the Sydney for 1st night - excellent! Manos would not allow us to stay there but found a studio for us at the Panorama which was good. We've been coming to Greece for 20 years and know not to expect luxury, this is the first time we've ever asked to be moved. On looking at the other Manos properties they all were of an acceptable standard. We are in dispute with Manos at the moment. The resort of Alikes is lovely and we had more help from the local Greeks on that 1st night than we did from our rep. It hasn't spoilt our love of Greece though and we'll be returning year after year whilst we're able.

Ian Q
Just had two weeks here,Right next to the beach, Pool next door at Waterdreams is Handy, Clean and Excellent, The pool bar is OK ,selection of food limited but adequate. Dimitri and Caroline very helpful when required (which is more then I can say for the Manos rep)
Can U Help?
Ian Q
Anybody got any more informationon these apartments please? ie, cleanliness/lacality/proximity to pool that can be used? etc etc
Val V
couldn't be much closer to the beach & Dimitri puts on a great greek night
| | |
| --- | --- |
| Search for Golden Dolphin Studios in all of JustZante & the Messageboard | |
More Hotels and Apartments in Alykes...

Akis Studios | Alykes Garden Village | Alykes Park | Andreas Studios | Apollo Studios | Argiros Studios | Astoria Hotel | Beach House | Canadian Plaza Hotel | Clio Hotel | Emily Studios | Golden Dolphin Studios | Ionian Star Hotel | Konstantin Hotel | Koukounaria Hotel | Lagounaris Beach Hotel | Lofos Studios | Maria Hotel | Montreal Hotel | Nikos Studios | Panorama Studios | Paradise Apts | Piccadilly Hotel | Potamitis Studios | Pothos Studios | Roula Studios | Sea View Hotel | Sellini Apts | Soula Studios | Sydney House Apts | Villa Pouliezos Apts |