Zante Beaches

Laganas Reviews
---
Zakynthos Guide
---
Local Directory
---
WalkAbout

Street View Style Tours
---
Zante Maps
---
Laganas Taxis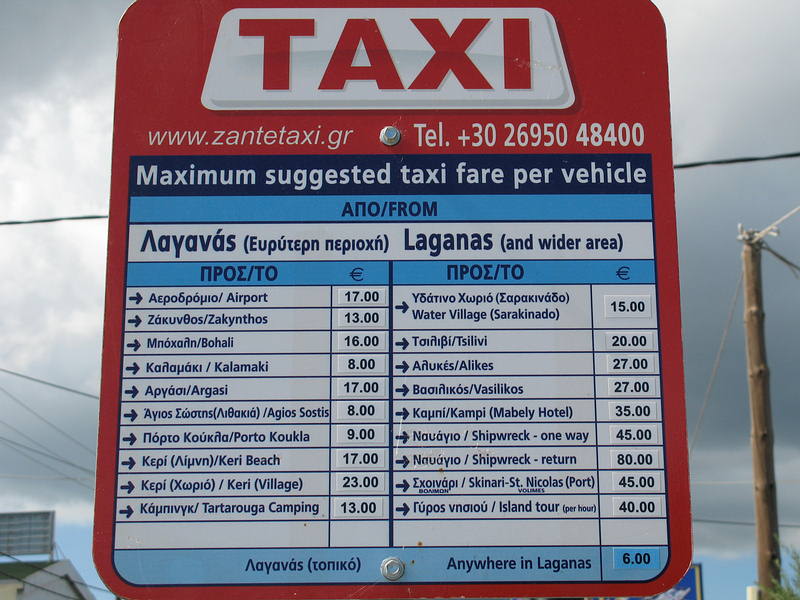 ---
Laganas Buses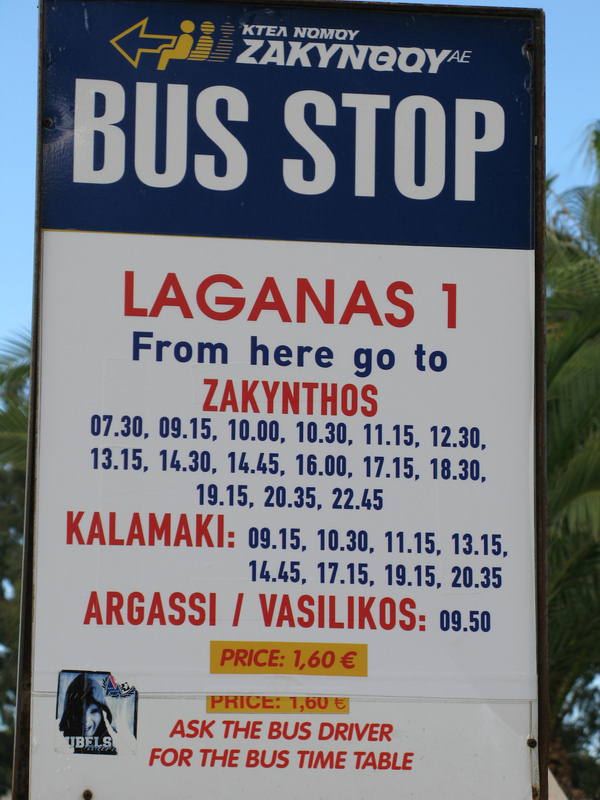 ---

+ Enlarge Map
Driftwood Beach Bar

(Bars in Laganas)

Marussia M
Hi all, please help me. I'm looking for a song that played in the happy hours in 2010 at 6 pm. Can somebody knows who sings this songs?
10/10
Maureen C
hi anthony and val and chris ian clare and all the guys ,thank you for another great holiday miss you all , best beach bar in zante and food excellent, anthony a great host and a good friend also the best ice cream i have ever tasted rum and raisan my fav , love you guy see you all again soon xxxx
Alison G

Hi Chis and Ian and Clare and Lupber. Just a wee note to wish you all a very Merry Christmas and AWRA best for 2011. Hope to see you all in June next year.

We have had very heavy snow here for the past two weeks - looking very Christmasy outside but no fun to walk on and try and get to work and back!!

Love to all

Jim & Alison

xxxx
10/10
Maureen C
hi anthony and all the guys me and tone cant wait to see you all again next year hoping to come out at the end of june we both had the bestest time with you all great company and great food, give our love to all susana and barry hamstall . roll on june xxx
10/10
Sharon H
just got back from Lagana and the best bar and owner has got to be the DRIFTWOOD owned by ANTONY Marinos !! Went to Lagana some 20 years ago and it woz so nice to see Antony still there he hasnt changed a bit except the colour of his hair!! Woz good to see you again hun Lotsa love sharon and lucy and brenda xx
10/10
Jimmy C
hi chris & ian hope you are both well it seems a long time since we were enjoying a great meal and drink in the driftwood with gary & lyn. gary still talks about the rack of ribs he had one day. you and ian are lovely people and we are looking forward to seeing you again for garys birthday on may the 15th next year. get ready for a party. take care love jim & yvonne xx

Alison G

Hi to all at Driftwood and Baywatch Beach bars. Jim & Alison here from not so sunny Scotland! Just thought we'd drop you a note and say hi to Lupber, Clare, Chris and Ian and all the rest of the staff at both bars.

We are hoping to come back in September again and cos we enjoyed it so much again (we were there 3 - 10 June) yes - Ian we were the ones who trudged up through the sand every afternoon instead of taking the easy route into the beach bar!

Hope you are all OK and love to all

Jim & Alison

xxxx

(FACEBOOK!)

p.s. Did Carol & Karl at the Baywatch manage to rescue the wee kitten???!!!

P.P.S We bought abottle of Metaxa at the airport on the way back and have had quite a few FACEBOOKS thinking of you guys

Ian S
Hi Tony I dont know if you will remember us, we are Ian & Angie from Swindon, and the last time we visited was in 2002. Angie is coming to Zante in July, and would like to meet up with Lubper when she is there. The phone no I have for him doesn't work, I wonder if you could email me with a phone number, so she can get in touch with him. My email address is ianspalding2000@yahoo.co.uk
10/10
Geoff T
Hi al at Driftwood and Bay Watch. Back home and missing you all already. Thanks for two wonderful weeks, again. See you all next year!
Jasmin G

Hi, dear DRIFTWOOD team, here's Gabriela (Jasmin) from Switzerland. Do you remember? Sorry, but this year I can't visit you at the most of coolest bar at laganas. But I don't verget you and I hope we will see us all next year.

@lupber: wie war dein Geburtstag letzten September? Wäre gerne dabei gewesen ....

@anthony: how are you? all ok? what about the austrian people, doris and harald? Did you seen them this year?

I miss you all. Best wishes to all! Big kiss! Gabriela
Alison G

Hi to all at the Driftwood and Baywatch Beach Bars. Its Alison & Jim here - we are now back at work today and missing you all already. Just to say hi to Lupber, Clare, Chris, Ian etc. - it was great to see you all again and, yes, we did buy a bottle of Metaxa at the airport and have had quite a few FACEBOOKS since we got back!.

Hope to see you all again in September

p.s. I hope the kitten atyou managed to rescue the kitten at the Baywatch

Love to all

Jim & Alison

xx
9/10
Maureen C
hi guys its maureen and tony from swindon england thank you for a wonderful stay had fab time.would it be possiable for chriss to send me the number for the wedding planner think she said her name was julie.my address is 24 wordsworth drive upper stratton swindon wiltshire england. miss you guys love to susanna anthony ian chris and of course barry amstall. have a great season see u all next year, yamass and love to u all my phone number is 00447827436709.xxx
Marie T
hi really enjoyed our stay' will be back in may, without the boot. miracle cure in the local wine. say hi to rain man. love to foxy from moma. xxx god bless the irish and the greek. x clare marie and phil x
10/10
James M
Hi folks jimmy here sorry i only made it on me first night this year,

due to a bad fall down a marble stairway "sober" i was unable to come back down to the driftwood

on a daily basis.Sorry i never seen you lupber and i hope alls well back home, I did leave a bottle of

macallans with anton and told him to open it on you`r return pal. Im of work for four wks. But won`t

be put of coming back next year.Nice to see you gary and lucy. Again hope i meet up with you`s aswell.

here`s till then yammas

2009.
Chris M
I work at the driftwood and Antony is good, Lupber had to go back to Germany, family problems, but he is good and still in touch.
Jodie V
Hey

I am kind of freak out I went to the Driftwood many a time in 1992 and I can not believe that Anthony and Lupper are still there. It doesn't sound like anything has changed!!! Does anyone know do they have an email or website??
10/10
Sally K

Great staff, Great place to eat. Amazing waffles(especially the Waffle Supreme), Amazing homemade icecream. Cant say no more out of this world top marks especially for the work they do for the stray animals in the off season hats off to driftwood!!!!!!!!!! Sally, Louis ( Wales ) Steve , Lindsey ( Newcastle )
10/10
Darren G

This place is fantastic, the food the people and the staff, prices are reasonable and the food is brilliant, the location is out of this world so chilled and so welcoming, i would recommend it to anyone...thankyou..i arrived back in the uk this morning and i felt i had to post this, cheers to all at the Driftwood and thankyou x ps the kids Faye and Connor both say hiya x King Burgers are a must, specially after a heavy night !
9/10
Kat R

Very friendly bar, they do excellent work with looking after the stray animals on the island and rehoming them. They let the 2 lovely ladies who run the animal charity have an weekly fair on a Saturday to raise money for looking after the animals during the winter and rehoming them. Their homemade ice-cream is out of this world, I wish I could import it back here. You must visit it!
9/10
Vinny F

too know the driftwood is to love it, over twenty years ,i,ve been visiting anthony and the gang ,nothing is tomuch trouble for him or his staff i recommend it .
10/10
Lucy A

Hi Willy & Billy It Was Great To See You In september! Thought i would enclose these few pictures of our times at the driftwood! sorry they are a bit blured but im sure you will remember the timess! all together with ting tong included!! YAMAS!

Email Me At gary.whitelocks@yahoo.com

hope to see again next year for a few more shots!
10/10
James M
.Just returned home after a two week holiday in laganas.

It was nice to spend some time at the driftwood bar again, topping up our bar tans,

lol. It was also good to catch up with all the british regulars... You know who you

are

. IE gary, sharon, joyce eddie,berlinda etc etc. Enjoy the bottle of highland park lupber,

And i hope to see you all again next year.Lupber has my mob number gary. I forgot to leave

it for you. Thanks to all the staff for a great time

. Buy the way noula/anne your cooking

is superb. The liver and onions was to die for

Enjoy the rest of 2008 and heres to 09. Yammas.

10/10
James M
. Just back from one weeks holiday, and was in the driftwood

every single day. Even at happy hour with speedy and the gang

Going back in august, so Lupber ask antony for a night off so we

can hit the bevvy. Hello to all the staff, a big thank you for looking

after me. Hope i dont have to supply the morgans spice again lol.

see you all in august. scottish........

Jimmy. ( yammas )
10/10
Sue C

Hi All

Fab place, but then I'm biased as my sister works there!! Always have a good time - food n staff brill - Yassoo to Annula,Clare, Antony & Looper.

Sue.xxx
10/10
James M
Hi jimmy & willie here.Thank you for having the strongbow sign outside this lovely bar & restarant.Hence the reason we came in after a long walk along the beach.A big thank you to antony and lupber the barman for inviting us to the restaurants 25th birthday annaversiry party.A big hello to clairey & chrissie the waitreses for feeding us up all the lovely food that we ate.No hard feelings lupber for the swimming lesson you got in the dark but hey you needed to be tought that lesson.lol.Cant wait to go back and get the crack say hello to all the other staff for us if possible we will see you in 2008.ps kisses to clairey from jimmy...... yamas
| | |
| --- | --- |
| Search for Driftwood Beach Bar in all of JustZante & the Messageboard | |
More Bars in Laganas...

4 Play Bar | Amigos | Argo Bar | Aussies | Bar Code | Bar Fantasy | Baywatch Beach Bar | BJs | C-Lounge | Cafe Del Mar | Captain Morgan | Central Bar | Cheeky Tikis | Cherry Bay | Chevys Bar | Chicago Bar | Cite Club | Cocktails and Dreams | Cool Peppers | Cream Bar | Cubaneros | Driftwood Beach Bar | Enzo Bar | Escape Club | First Stop | Fishery Inn Pub | Friends | Friends | G Spot | Ghetto Bar | Glamour | Havana Beach Club | Hawaiian Club | Hot Lips | Kamikaze Bar | Legends Bar | Linekers | Loca Bar | Lush Bar | Mad Bar | Maggie Maes | Mambo | Medousa | Mojito | Moulin Rouge | Must Sports Bar | Navagio Bar | Nikos Cocktails | Ocean Inn | Pauls at Last | Plus Club | Pure Beach Club | Relax Bar | Rescue Club | River Bar | Sabotage | Sin City | Sizzle | Summertime Bar | Three Lions Bar | Vibes | Waikiki | Wild Coyote | Zeros | Zoo |