Zante Beaches

Laganas Reviews
---
Zakynthos Guide
---
Local Directory
---
WalkAbout

Street View Style Tours
---
Zante Maps
---
Laganas Taxis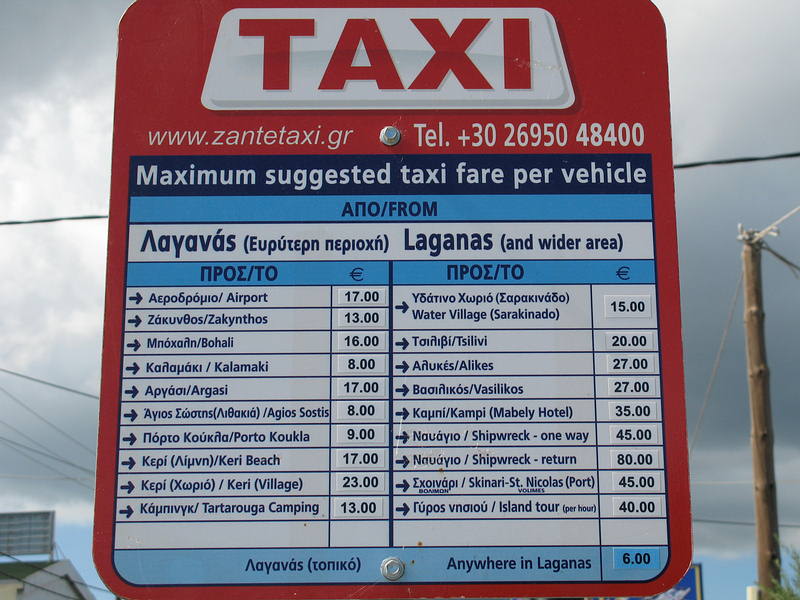 ---
Laganas Buses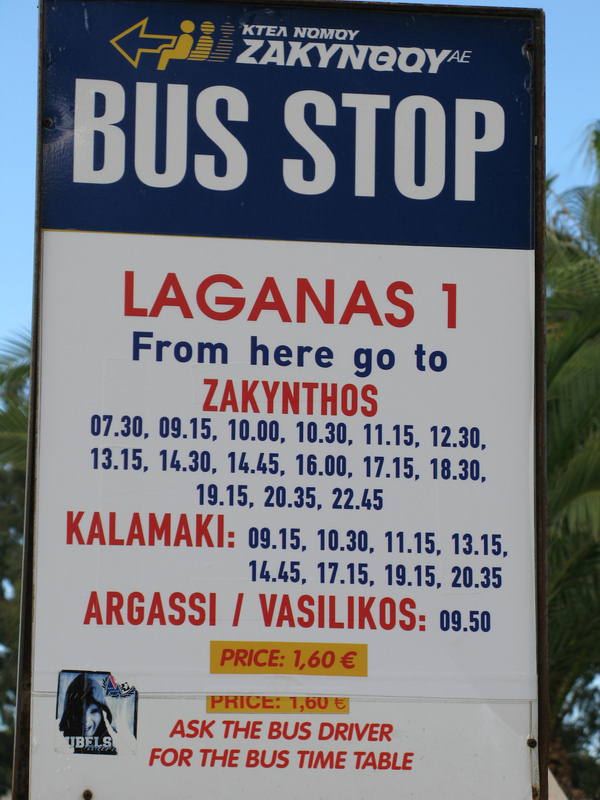 ---

+ Enlarge Map
Giannis

(Restaurants in Laganas)

10/10
Melissa H
i am not saying i condone his behaviour what i am saying is this has absolutely nothing to do with the quality of the food or service in this restaraunt which is what this thread is for. Yes i was there and as i recall he said you were too fat for the chair?? c**t definitely not in there. To be honest i don't really care what your opinion is all i am saying is that to come on the internet to slate one man using very immature language, whilst tarring the whole restaurant is pathetic. he has obviously offended you, but that's life. The restaurant on a whole has nothing to do with this. the staff are great, the food is very nice and the service is good.


1/10
Louise G
Ending this here as you have absolutely no idea about me and my life. I can assure you I am neither uneducated nor immature. The post I made originally was in response to a comment that was yelled at me on my holiday that upset me greatly, as far as I know you weren't there and the word c**t was DEFINITELY used, I will not be made out to be a liar unless you were standing beside me when I was getting the abuse. Shame on you condoning behaviour like that Enjoy your holidays to come here's hoping your never on the receiving end.

10/10
Melissa H
yes i do think its unfair to say somebody should rot in hell. i know exactly what he said to you and c**t definitely was not in there. im not going to argue you about it because your clearly still a very uninformed child, who does not understand that, just because we holiday in a tourist area these workers do not have their own cultures.. it is ridiculous to comment on a restaraunt that you have never even been in, how could you possibly know the what the atmosphere, service and food is like??? yes you are entitled to your opinion as is everybody else, but to be honest you clearly are very immature.. "ps alex hope you rot in hell" and "dont be put off giving him a slap" sounds like something a 10 year old child would say.
This restaraunt serves excellent, food, great entertainment, and the staff ARE friendly, proof of this is a 93 year old women who comes on holiday alone every year just to visit this restaraunt.


1/10
Louise G
So Melissa, you think I have an unfair assessment of Alex when he spoke to a 19 year old girl by saying "I don't need you in my f*cling restaurant your so ugly you'd put diners off their f*cling food you c-*nt" you think this is an acceptable way to speak to a tourist? And a blatant lie tom his face? Bit strong, I was being polite to get him off my back, as I say I can eat wherever I chose. It is my holiday and I don't go abroad to get abused by some horrible man that is trying to persuade me to eat in his restaurant. That's nice you have such a high opinion of the place but this is clearly because you chose to eat there. The reception and friendliness is fake, hate to break it to you. That's their culture? Yes, but Zante is a tourist resort so they should take into consideration our culture as well and swearing is offensive in any language so that's no excuse You have your opinion as do I but how dare you dismiss my comment when you weren't verbally abused on your long-awaited much deserved holiday. As I say don't eat in this restaurant, if any of you have kids and can imagine someone speaking to your child like this you wouldn't step foot in it. Please don't let the below comment put you off giving him a well deserved slap if you see fit. :-)

10/10
Melissa H
I have to completely disagree with the comment below. My family and myself have been coming to Zante for the past 4 years and go to Gianni's every day. I think to say that Alex is "vile, disgusting, and you hope he rots in hell" is a complete over reaction and quite frankly unfair.. It is true that the Pr's are relentless but what people fail to understand is this is their lively hoods and they have bosses who make sure they are grabbing every customer thay can. Alex is a very nice man who is very good at his job and the many many times i have been there i have not met ANYBODY who doesn't like him as soon as they meet him. The only reason Alex would ever have something to say to a tourist is if they blatantly lied to his face or were horrible to him wich in their culture is seen as very very rude, the use of bad language in the majority of europe is not seen as offensive as us Brits take it and this is something people visiting other countries need to understand, their cultures are different and what we might see as awful is probably something very light hearted to them. Another point to make is this belief that all the workers in Greece should kiss our backsides just because their economy is not going well at the moment. This annoys me very much. Were we not in the same situation at one point?? Lastly Gianni's is a very nice place to eat, the food is always spot on, the waiters and staff are very friendly and helpful including Alex, and the atmosphere of a night is fantastic. Please don't be put off by the last comment and try Gianni's for yourself.

1/10
Louise G
NEVER GO TO THIS RESTAURANT! Alex is VILE! Just returned from a lovely week in Laganas which was only tainted by the disgusting man 'alex' who works outside this restaurant! I'm a polite friendly sort of person so instead to ignoring the pr's (who are relentless) we kindly say no thank you if this isn't sufficient a kind 'already eaten, maybe tomorrow' usually does the trick. But no, we told this to Alex and then got an obscene amount of abuse from him the next day as he seen us in another restaurant. It is my holiday I will eat when and where I chose. The language and words used to speak to a young girl was disgusting and cannot believe such an immature horrible wee man would be employed! Especially in this current financial climate in Greece you would think they'd grab any custom they can get! Advice: don't step foot in this restaurant, go next door instead P.s Alex hope you rot in hell :-)

10/10
Ian N

Excellent service

Staff very friendly

Alex is still on the beach in charge of sunbeds and is also very friendly

Came here almost every lunchtime and food excellent

Past it at night time and seemed to be very busy as well
10/10
Caren W

For all of you who hated the guy on the beach ( nikos ) last year you will be glad to know that he longer works here. Alex who used to work in the restaurant now works the beach. Tasos no longer works here either, he works in a chemist in Kalamaki. We didn't eat here in the evening but we had lunch here every day as we used their sunbeds. We have been coming here for 11 years and cannot fault the place. Staff very friendly and location on beach is good.
10/10
Sharon C

Fully recommended. The location is great, the staff friendly and the food amazing. Cheap prices - which is always a bonus!!! They even ask if you want the bread
Judith V

Whe didn't eat over here, because of the man on front off the restaurant was an total asshole. Whe hated him, he called us names, was very pushing, and he tried to get the restaurant stasantas down by saying how bad the restaurant was. very childness, i think.I heard that people avoid the restaurant all because off him.

that's enough resons to don't eat there, there have to be a nice person, and friendly on the front i think.

greetings judith
Jemima H

We only went into this restaurant once to stop the git outside from mithering us for our 2 weeks holiday. The food was c**p along with the service and staff. He mithered us for the whole 2 weeks, when he got the hint that we were not eating there he was extremely rude especially when he saw us going into the best restaurant on Zante - THE GREEK ISLAND. Dont go to Giannis as they suck! Go next door to the Greek island.
Leanne W

Have been to laganas 3 time and always make sure I visit Giannis whilst I'm there.

The staff are really friendly, and recognise you even when you've not been for a couple of years. The food is really nice and we love the wine - especially when it's free.

George isn't there anymore, so don't let all these comments put you off!! (even though he is a nice bloke)

I'll definitley go back again.
Craig R
The man called george irrated us constantly for a fortnight to go into his restaurant. We could not walk down the beach without him hassling us. We only went in the once, the food was wrong and not very good and the waiter took the bacon off my wifes plate and fed it to the cat under the table before we had finished. When George finally got the message we where not going in he was very rude every time we walked past him.
Alty L
Back agen this time round, no George (to a certain individuals disliking!!) but Paul daniels was there agen, n food wasnt bad, they even drew diagrams on the table2show us wot certain foods were!

Bin 2001, 2004; will be bk 2005!
Jenna
Me and my friends came here as the man standing outside was very pushy and said that we would get a free cocktail and dessert, showing us the desserts that they do. When we sat down for our meal they took ages to take our order, were really rude and ignored my friend when she was asking what the meals come with, the waiter just walked away. We got a cocktail which was not drinkable and for our free dessert we were given half an apple and a scoop of ice cream and told we weren't aloud to choose! The staff didn't seem to know what they were doing, I would NOT recommend this place.
Ben & Tez
Some crazy views below - Giannis was the place to eat before the stroll to the nightstrip. Service was great, George was a top bloke n we had many laughs there! The place next door is no-go - food poisoning - if you catch my drift

Carina I
Went to this palce once after getting hassled by the bloke out the front and just thought it would shut him up. How wrong we were! Service was not bad at first - i think they were glad to have some customers. I had a jacket potato with tzatziki and my fiance had a burger. The jacket potato had obviously been cut in half, cooked a few days before and then reheated because it was really hard and the potato itselt was really dry and shiny, like it had been sitting around for days. The tzatziki was off - tasted of mouldy yoghurt and the salad that was served with it was dry. The tomatoes and cucumber had also obviously been cut and left out for days. My fiances burger - hmmm not sure what meat it was meant to be! Really bad. When we complained the waiter just shrugged his shoulders took the food away and brought us the bill. We refused to pay for what we hadn't eaten but they didn't seem to care. Bad food, bad service, bad attitude. Take our advice and go to the Greek Islands next door - the best place for lunch in Laganas.

Angela M
We ate here 4 times all of them on a lunch time. The food and service were both excellent. The annoying man on the beach can be a pain but aren't they all? Ignore him and the food speaks for itself.
Ingrid B
we ate there once in 2 weeks and we will never do that again that jackass outside irritates me and the food is really bad youcan better eat at stasantas
Ian F
Like most restaurants on the beach at this time of year, Giannis was dead quiet at nights. But it was probably the best beach place we tried at lunchtimes, with even bigger than normal portions. Certainly preferred it to the nearby Greek Islands restaurant.
Marcia
You should taste the fantastic Stifado!
Natalie C
These guys r great (even shearer geezer at times!) n remembered us from our last visit!!! YAY! Tasco is HOT n Alex would b nice if he had two eyebrows but its nothin a lil pluckin wont solve. But dont have a chicken butty as its not at all nice! N i hope our Georgie gets better for when we return for the 3rd time in July!!
Donna R
Just been back, and this was the first place we went to!!! the food was just as good, the waiters were great and really friendly!!!! We absolutly love this place!!! Oh, and forget Andreas. Loulis is the hot one!!!! hes the one who puts the sunbeds away, although most of the time hes sleeping on them!!!!
Justme
I didn't like it. The meal was very fatty and the kitchen didn't look very nice. But I know many people who like the restaurant...
Claire D
This place is really good for a snack during the day and the waiters are FINE!!! George is lovely and will set u up with sunbeds for a 'special price' but it helps if he fancies ur mate!! LoL Would definately go back here!
| | |
| --- | --- |
| Search for Giannis in all of JustZante & the Messageboard | |
More Restaurants in Laganas...

Akropolis Restaurant | Albatros | Apollon | Avanti | Big Boys | Blue Sea | Blue Waves | Bocca BBQ | Bon Appetit | Bonanza | Caretta Caretta | Chevys | Cicero | Country | Cozy Corner | Delicious | Demetra Taverna | Favela | Georges Place | Giannis | Greek Islands Restaurant | Horizon | Ionian Sea | Island | KFC/Pizza Hut | Koralli | Kostas Taverna | L Frateli | La Marinara | Mamis Pizza | Marabou | McDonalds | Med Version | Medouli | Melons | Michaels Place | Midos | Mouria | Mr Dallas | Notes Taverna | Olympic Flame | Orient | Paradise | Peri Heaven | Pierros | Pythari Taverna | Robin Hood | Sarakina | Seaside | Sirocco | Sizzlebang Grill | Stasantas | Steakhouse | Sunset | Taj Mahal | Tangail | Tasos Place | Tasos Restaurant | Toad in the Hole | Wok Chinese | Zakynthos | Zandos |