Zante Beaches

Laganas Reviews
---
Zakynthos Guide
---
Local Directory
---
WalkAbout

Street View Style Tours
---
Zante Maps
---
Laganas Taxis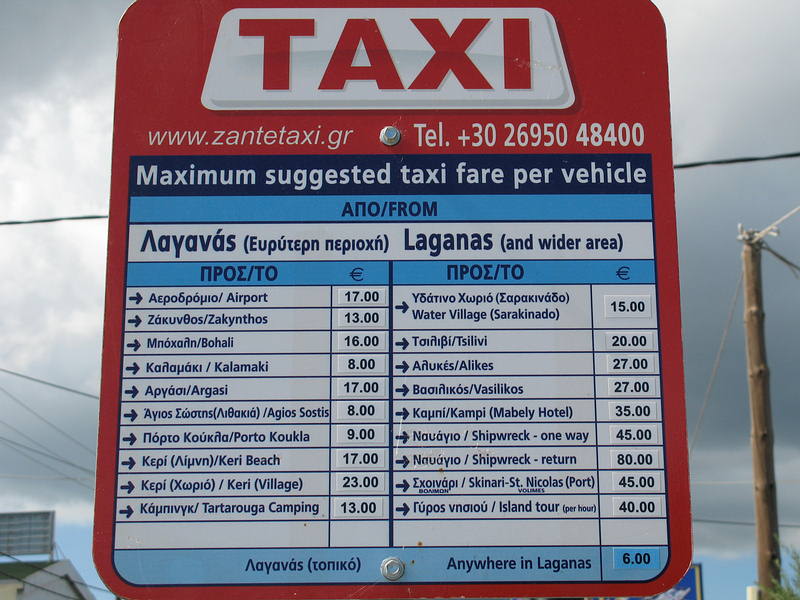 ---
Laganas Buses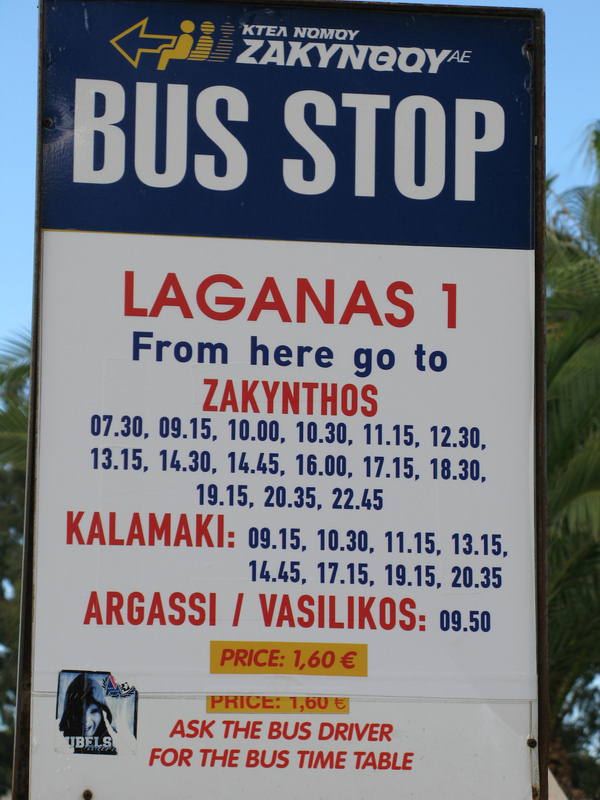 ---

Stasantas

(Restaurants in Laganas)

10/10
Andy K
Superb Holiday and this place does the best food and cappucinos ever! The staff are the best i've ever spoke to in a restaurant. The young greek lad who was the most gorgeous guy ive ever seen if anyone knows his name would be appreciated lol A defo visit is a must.

10/10
Kelly A

Would just like to say we all had a fantastic holiday, this resturant played a very important part in that. I am now booking my holiday for next year. The staff are fantastic truly amazing people, and nothing was a problem for them, everybody greets you with a warming welcome hello smile. the food was great, no matter what we order it was always fantastic and very good value for money. I went here everymorning for breakfast and sometimes evenings, the time i dint go to this resturant i went some where else and the food didnt agree with me, so thats why i kept coming back to stasantas because i knew how good, safe it was. you really should go to this resturant, its lovly, the food - big choice, and even can get the typicall english fry up! the view is amazing as its on the beach, and all the staff are superb !!!!!!!!!!!!!!!!!!!!!!

Not just a resturant, staff , waiters, chef, bar tenders, they were friends, i creid when i had to come home :-(

Kelly visited 18th June 2009- 24th June 2009

Rose-mary H

STASANTAS means quality meals, very kind waiters and pure holiday for us...

Surely you agree when you have eaten there!!

Thanks for all, and we see you next year!

With love from Holland, Bram and Rose-Mary
Salina

1 word, AMAZING!

Kiki, je bent een leuke meid!
Het was gezellig om door je bediend te worden!!!


Kirsten H

hello every one first i wanne say i had a very nice time ad the restaurant. i worked there for 4 months and i had a very good time. i wanne thanks babis ,aris, moza,bona, nadia,chris,katina and al the rest of the staf. yes whe had a very nice time. zo en dan nu ff reageren op mensen die bij ons zijn komen eten. ik ben inmiddels getrouwd en nee heb het geld nog niet binnen. ik heb ook mede door onze gasten een zeer leuke tijd gehad ik wil jullie ook daarvoor bedanken. babis aris enz please take good care for my husband untill he can come to the netherlands. see you next year greetings and love kikky (kirsten haxhiu)
Stef V

nice place 2 eat.

nice waiters maked allot of friends over there this season.

i liked working there, maybe next year again.

im gonna be in laganas anyway.

c u all next season.

Judith V

Hi people of stasantas!!

Frank and i really liked it at your place!! I would thank Babis and mister Casanova (the man in black blouse/shirt on the front on the beach, i don't know his name) again for get CD's from me by the CD-guys on the beach, that was very sweat to do, and i like to listen to the CD's, it's remind me of the wonderfull vacation i had there, and i also of the time that we spend in Stasantas.

I also want to thank you for the beautiful birthday song that you sing for me, and very tasty lobster i had.

En ook kiki uit Blaricum bedankt voor you nederlandse versie van het feestelijke lied

And not to forget, the special desert that babis made for us, was very nice and sweat!!

The gold tequila is what we drink now in Holland, with orange ofcourse, thanks for the idea babis, you are right, it''s a nice way to get drunk/high

And to mister Casanova, the chewing tabaco from Sweden sucks!! Frank didn't like it hahaha

(kiki, ben je al getrouwd? en heb je geld nou al is gekregen?? )

I hope you read this, maybe you will contact us, it would be nice

Lot's of love and greating from Hollandia

Judith en Frank

Judith V

Hi Babis, kiki, and the rest of stasantas!!

Frank and i had a really great time, i want to thank babis again for the CD's that he search for me by the CD-guys on the beach, the music remind me of the wonderfull vacation!!

also i liked it when i get lobster on my birthday and you people sing for me, en kiki op ze hollands hahaha helemaal top! Kiki, ben je al getrouwd, ben erg benieuwd?? heb je je geld nou al een keer gekregen :P

It was very funny and the lobster was great, and the special desert also!

Babis, i want to say that the gold tequila is a good idea, whe drink it also now here in Holland, with orange! whe like it a lot, it's a nice way to get high ;)

And to the head-weather, the chewing tabaco is NOT a good idea :P

if you want to contact me, mail me!! i should like it!! only for the staff of stasantas!

Lot's of love, and greatings from Judith and Frank

Marijke V

Add your comment her

Hello everybody of Stasantas. I had a great holliday last two weaks. You people also made that possible. The food was great, the coctails of Bobby were great. (thank you). You people made us feel welcome. We had a really nice time. I will call you Aris en Kikky in the next view weaks.

Ieja mas to you all

Marijke
English C
this is a really nice place 2 eat, on the beach so really good setting especially in the evening!They give u massive protions aswell which is always a bonus. People outside restaurant arent too pushy either which makes a change, there was an aussie PR there this year when i visited (late aug) realy really fit always wore black mmm hello, doubt hed remember me but if u read this get in touch; daisychain6@hotmail.com i think i saw u in prestiege aswell u gave me a cheeky smile lol , write back xxx
Valerie A
This is nearer to the Strip.
Can U Help?
Gail B
Is this a bit further up the beach from the Greek Islands Taverna towards Kalamaki or nearer to the Strip
Ingrid B
the food was great, the people were great everything was super, thanks for everything guys
Sonia A
Great food, especially the swordfish and fried courgette. We ate here 4 nights out of seven. Mr. Paris (head waiter) is a real gent and all the staff are helpful and friendly. The service is unbeatable. This comment is about Stasantas #1 - there are two on the beach front, the other one is just not the same.
Janna
Very nice resturant, with a wonderful view! Good food, and they dind't serve fries! YES! I recommend it!
Justme
Also one of my favourits! Really very good.
Miranda F
Definately a place worth eating at! The waiters were really friendly and made you feel really welcome and the food was excellent. One to try - Beef and Baby Onions (Sifado)
Short B
If you want to get some free cocktails from them buy a round of cocktails and stick every umbrella etc into the top of a cigarette packet and keep building, the bigger the better! Don`t ask me why but the staff love it and kept rewarding us with free cocktails!
Zoe
Excellent food, probably the best restaurant we went whilst on the island. A bit more expensive than the others, but well worth it.
| | |
| --- | --- |
| Search for Stasantas in all of JustZante & the Messageboard | |
More Restaurants in Laganas...

Akropolis Restaurant | Albatros | Apollon | Avanti | Big Boys | Blue Sea | Blue Waves | Bocca BBQ | Bon Appetit | Bonanza | Caretta Caretta | Chevys | Cicero | Country | Cozy Corner | Delicious | Demetra Taverna | Favela | Georges Place | Giannis | Greek Islands Restaurant | Horizon | Ionian Sea | Island | KFC/Pizza Hut | Koralli | Kostas Taverna | L Frateli | La Marinara | Mamis Pizza | Marabou | McDonalds | Med Version | Medouli | Melons | Michaels Place | Midos | Mouria | Mr Dallas | Notes Taverna | Olympic Flame | Orient | Paradise | Peri Heaven | Pierros | Pythari Taverna | Robin Hood | Sarakina | Seaside | Sirocco | Sizzlebang Grill | Stasantas | Steakhouse | Sunset | Taj Mahal | Tangail | Tasos Place | Tasos Restaurant | Toad in the Hole | Wok Chinese | Zakynthos | Zandos |