Zante Beaches

Laganas Reviews
---
Zakynthos Guide
---
Local Directory
---
WalkAbout

Street View Style Tours
---
Zante Maps
---
Laganas Taxis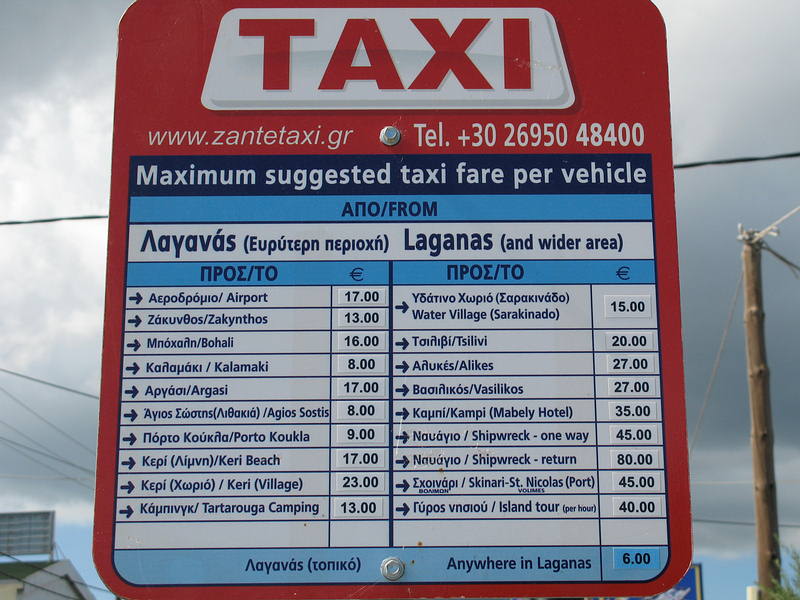 ---
Laganas Buses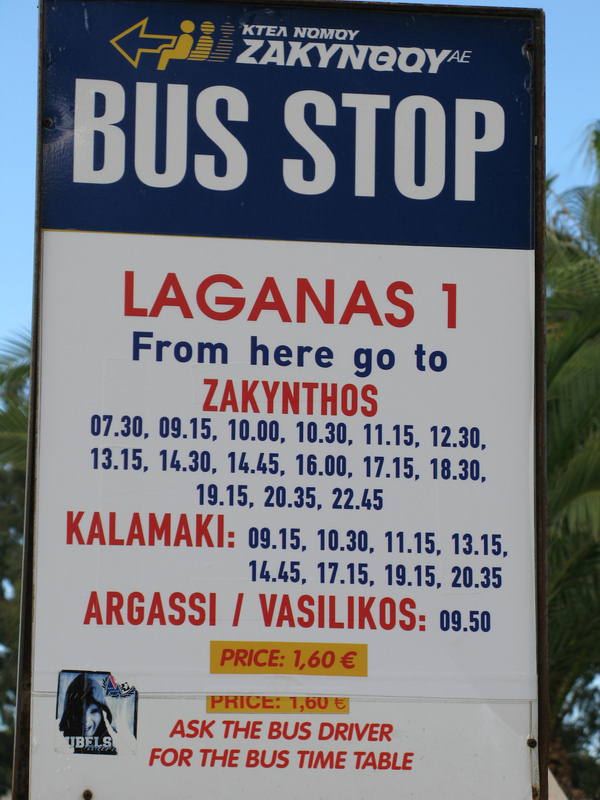 ---

+ Enlarge Map
Greek Islands Restaurant

(Restaurants in Laganas)

Patgav G
Has this restaurant got an email address? Does anyone know it and can they put it on here please? Thanks
John A
hello can anyone tell me the name of the hotel right next to greek isles ??
Rose S

Marie, just to let you know that Billy has taken over the restaurant (now called The Isles) and is running it with his wife Matilda . Nicos and Domenico are still there. Danny, Tele,Stephen,Aris and Peter all called in during the 10 days we were there, having arrived home yesterday. Mike the cook has gone but still the food is the best on the island. We ve had a terrific time with 18 other family members and cant fault it as usual. The Isles has a facebook so you can contact them all and see pics etc.
10/10
Marie H
just been looking on the website and it looks like that the greekisland has been sold is that so we were there in 2010 and it was still run by danny with mike the cook and domenico and nicos was still there has anyone been this year also is the cyberland bar still open opposite the cactus hotel and is yanis still the owner
10/10
Rose S

Hello to every one at "The Isles" . Thanks for a superb weeks holiday spent almost entirely in your great company. We couldn t wish for a more fun holiday than you gave us. Food wonderful as usual, and dancing by the No 1 Dominico was such fun. Billy, Matilda, Nicos and Leoni are like friends to us and we had a blast, thanks very much and see you next year. xxx
10/10
Michi T

Bin gerade zurück von Laganas von 3 wunderschönen Wochen, mit super Essen bei Billy und Crew (The Isles), freuen uns schon auf ein Wiedersehn im nächsten Jahr

Michaela and Family
Julie L


Another two glorious weeks spent in Laganas with Nikos and Augusta.Billy and Matilda made us very welcome as usual the food and dancing was fantastic. Can't wait to come back in May. Once again left Ann and Jim holding the fort ! More paintings on the way-( watch out for the chain of Billy's restaurants.)
Love from Kath Paul Cathy and Julie .x x x x

10/10
Susan B
Just back from another great holiday in Lagana and of course many a great night spent in the company of Billy, Matilda, Nicos and not forgeting Domonic at The Isles restaurant. Well done Billy, excelent food, first class service and of course the dancing. wishing you all the best for the future. See you in May and August 2012........ Sue and the crew
10/10
Vic & Jen
From the recent comments do I take it that Danny & family no longer run/own the Taverna? What has happened to the Blue Beach Appartments, I know that when we stayed in them last year Danny said he had somebody else running them for him. We have know the family for so many years and were hoping to see Danny again in the futue. Any informatiom would be great.
10/10
Linda S

Just got back from Laganas on Thursday and had a fantastic time, as always! "The Isles" is a great makeover of the original taverna, Vassili has done wonders with it. The food is better than ever, Sea Bass, Stifado, Chicken Kebab, you name it, it's all good and so are the breakfasts - whatever you want is never too much trouble for them. Looking forward to seeing you all again in September
10/10
Kath C
Just back from Lagana once again, great to see Billy (Vassili) Matilda and baby Thannis and their refurbished restaurant/bar which is now called The Isles and is right on Lagana beach.
Food and service better than ever, sparkling kitchen and bar and long awaited new toilets, well done Billy, Nicos and Stefan, hospitality fantastic as always. Well worth a visit day or night to sample their delicious menu. Nothing too much trouble for these guys! See you in August with all the crew! xxx Julie, Ann and Jim xxx


10/10
Kathleen T
We haven't been for a while so we were shocked to read about Steve, as we have only just worked out how to use the internet we haven't been able to send our condolences for Steve and Moma, we had hoped to come later this year but David is rather ill and the insurance is very expensive. We will always remember the wonderful holidays we spent with you ,thank you for those good times. Kath and David Tattersall from Accrington
Michaela
Fahren schon 26 Jahre auf Zante und kennen bzw. kannten Steve und Danny seit den anfängen war wirklich eine tragische Sache 2009, waren bei seiner Hochzeitfeier mit Eleni dabei wir wünschen im alle gute, leider waren wir voriges Jahr nicht und hoffen das es ihn gut geht und wir in heuer in August wieder sehn, wir würdens sich auch über ein wiedersehn mit Billy(vasilli) und all den anderen freun.
10/10
Kathleen T

So sorry to hear about Steve and Mama, we would like to add our compliments on all the food we have eaten ther and never a bad one.We are hoping to come in early may , so see you all soon.

Update i'm afraid David is quite poorly, he has terminal cancer,but he is doing quite well, we may get there later all being well

10/10
Vic & Jen

We first met Danny & Steve in 1990 when they were running the Sunshine bar/cafe on the beach next to their parents appartments. We had such a good time with then that we returned the following year and it was if we had never been away. Unfortunatly we were unable to return again untill 1997 and to our horror the bar was closed. After speaking to a few people we found them again at their new restaurant in a side road near to Jimmys apartments. We were amazed when as soon as we walked in Danny and Steve recognised us both and made us welcome.Once again we had a great time with them. Again we were unable to return untill 2002 and yet again to our horror they had gone from the restaurant. We needed accomodation as most was closed as it was very early season and somebody told us to try The Greek Islands on the beach. We found it and were amazed to see Danny sitting there and yet again he recognized us both. Even though his apartments were not really open he and Steve prepared a room for us and once again we had a wonderfull time with them. In 2006 we moved from the UK to the Island of Lefkada and this year decided to travel across to Zante.We found The Greek Islands in the early evening and were shocked to be told by the young lady fron of house about the tragic death of Steve and also their mother. As usual Danny remembered us both and found us a room to stay in. I work in a large Restaurant in Vassiliki Lefkada so have a good insight as to what is what. I am truly amazed by the way Danny and his staff run the Greek Islands. The quality and range of food on offer is fantastic and at such a reasonable price. Then there are the extras, free after dinner drink, free sun beds and best of all the free entertainment. The young Greek dancers are really good as are the live band. The singer should go on the X Factor, I am sure he would go far. To see Danny doing his fire dance is really great, unlike some restaurant owners he joins in with his staff to make sure his customers have the best possible time. All his staff are friendly and can't do enough for you, regardless of the time of day. We regret that we could not have visited them more often over the past 20 years and will try harder in the future.

10/10
Catherine C

fantastic holiday made better by the evenings spent in the restaurant with such good friends and the staff who went out of there way to make each night special,special thanks to billy and arris hello to anna and jim who are lucky enough to still be there see u all next year xxx jan mcnall u will be pleased to know billy had a little boy .
9/10
Neda Z
I can't believe you don't have Serbia in options, so I had to put "other"...ccc...Anyway, I did enjoy your music and dancing (those two girls who danced your traditional dances were great), and regards for the Serbian girl who's working for you ;-)

10/10
Nadica P
 Thanks for everything, you are fantastic ... 
10/10
Martin B
thanks for a special day to all good food and brill welcome
10/10
Martin J
just got back on monday the 7th june . got to say it was a pleasure to go there . the food was exellent we ate there every day and twice on the evening. free sunbeds in the day and your beer straight to you . the hospitality and friendlyness of the staff is second to none. dont miss the dancing on the night .

9/10
Djc

Have just got back after a wonderful 10 days. We spent our days and some evenings at the Restaurant. Denny has revamped interior , it looks great and is a lovely tribute to Steve. The Food & Service are as always Very Good. Now they you have gone and made Greek Islands even more special. The Live 'Traditional Greek Band' one night a week is a fantastic attraction. We were fortunate to attend 2 over our holiday and both evenings were excellent.

Thank you for a lovely time all of you, see you for a repeat performance 20/9.

8/10
Anita W

It wash a shock to here about Steve,whe where in Laganas from 11 may for 2 weeks.The first visit wash the Greek island because the told me the that Danny wash back!! and than the told me the news about Steve.....there are no words for it.

Also Babbis wash missing on the beach,he is standing at Tassos place.That wash also strange.But it wash very nice to see Danny again.

Whe wish you a very good summer and i loved the things you are doing whit the restaurant Danny its getting very nice.

Fili sou Anita
Ann
So sorry to hear of the sad news of Steve he was a wonderful person who made you feel very special. My sympathy to the family and to my boys there. God bless see you in June
10/10
Kath C
sending our love to Steves family on the loss of a true gentleman, he will be sadly missed by all our family to whom he was the perfect host, we all have happy memories of him, R.I.P.
We will be visiting in June and look forward to seeing all his fantastic staff and of course the lush food.
Love from Kath and Paul (Newcastle)

10/10
Steve D
The Greek Islands I am told will be open as usual. All new contact details are on their website

www.thegreekislandszante.eu or email direct to: thegreekislands@gmail.com


Hope this helps.

| | |
| --- | --- |
| Search for Greek Islands Restaurant in all of JustZante & the Messageboard | |
More Restaurants in Laganas...

Akropolis Restaurant | Albatros | Apollon | Avanti | Big Boys | Blue Sea | Blue Waves | Bocca BBQ | Bon Appetit | Bonanza | Caretta Caretta | Chevys | Cicero | Country | Cozy Corner | Delicious | Demetra Taverna | Favela | Georges Place | Giannis | Greek Islands Restaurant | Horizon | Ionian Sea | Island | KFC/Pizza Hut | Koralli | Kostas Taverna | L Frateli | La Marinara | Mamis Pizza | Marabou | McDonalds | Med Version | Medouli | Melons | Michaels Place | Midos | Mouria | Mr Dallas | Notes Taverna | Olympic Flame | Orient | Paradise | Peri Heaven | Pierros | Pythari Taverna | Robin Hood | Sarakina | Seaside | Sirocco | Sizzlebang Grill | Stasantas | Steakhouse | Sunset | Taj Mahal | Tangail | Tasos Place | Tasos Restaurant | Toad in the Hole | Wok Chinese | Zakynthos | Zandos |