Zante Beaches

Laganas Reviews
---
Zakynthos Guide
---
Local Directory
---
WalkAbout

Street View Style Tours
---
Zante Maps
---
Laganas Taxis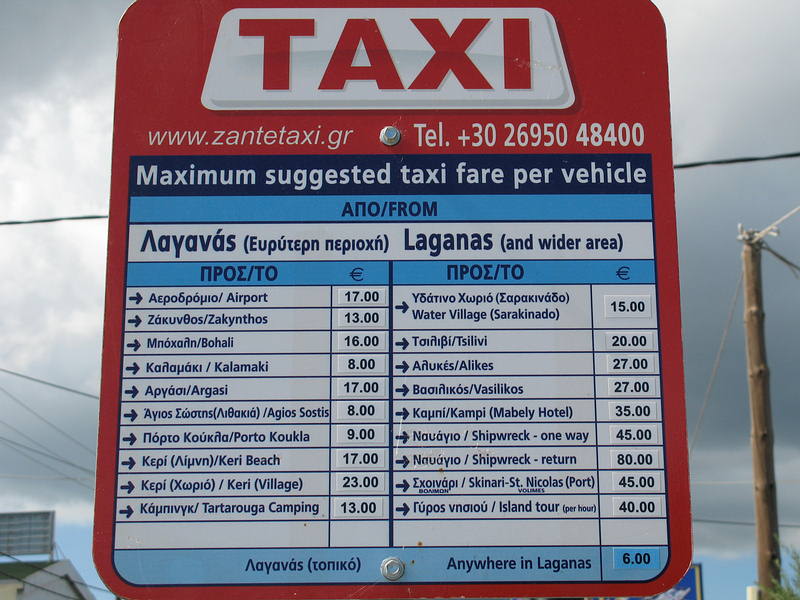 ---
Laganas Buses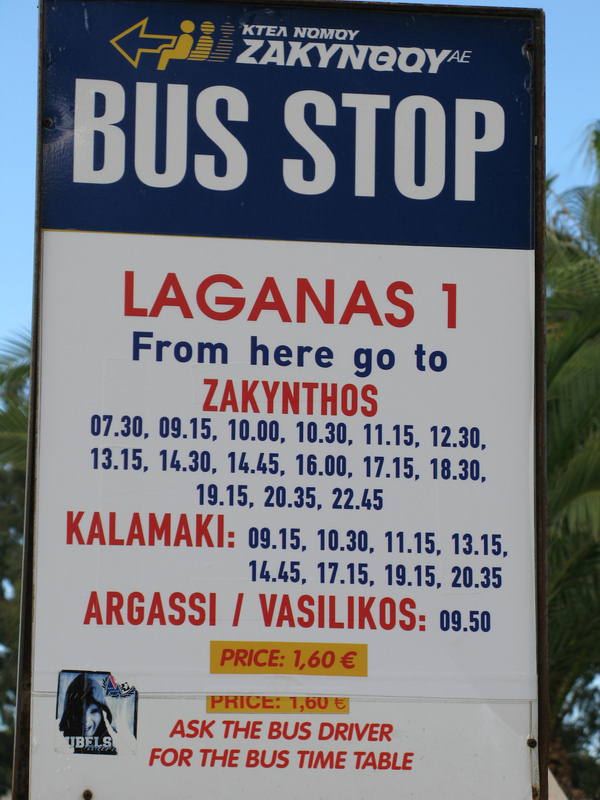 ---

Contessa

(Restaurants in Laganas)

10/10
Lynn and craig * (July 01, 2008)

ate here a couple of times this year due to the oddessey closing down Frankie the chef wat a chef he was chicken cordon bleu as big as the plate had me hubby asking me to help him eat it as it was that big. i had chicken ala creme beautiful food. the pr guy has gone and is now done by 2 girls both of which are lovely. the food was presented fantastically, which the added touches made it all the more tasteful. 2nd time we ate hubby had steak and onions lovely and tender with all the usual trimmings and i had the kleftico which was fambayed to my liking great food great service great night thank you
Rach (July 26, 2007)

best resturant in laganas, food brilliant and drink even better (including free green shots).... PR lovely guy... ignore the one idiot!!! will definately be goin back

house wine especially good....

.....if ur looking for a good night defo have this.

miss the place loads, luv x xx
Emma P (October 20, 2006)

In a party of 6, Fantastic meal, well worth the money, everything tasted great includin the village wine!

food presentation was extreimely good!

This place is well worth a visit

I thought the pr was a nice friendly guy
Sarah C (July 10, 2006)

Not keen on the PR guy here.

Lovely owner and waitress they are so pleasant.

Unfortunately my friend had the salmon in lobster sauce and was extremely ill afterwards for 24hours.

Everyone else was fine and the food was lovely but I would stay away from the sea food.
Lisa F (May 26, 2006)

The best restaurant on the island by far. Frankie is the world's greatest chef. sole fish florentine and tortellini ala creme - DO IT!!!. They even do TA on your left overs....... CLEAN, despite what ONE person has said!!

Quality staff, quality food.

PR fella is a dude, great guy!.

D, man I miss you!!! Ur Wench xx

I'll be back..................
Laura (August 02, 2005)
was nice - only 2 mins from our plaza 1 apartment so ideal - friendly service, good food

Amy T (March 05, 2005)
Can anyone tell me if Tel the PR lad is still working here,he got the job in May 2004?Thanks
Paul M (July 12, 2004)
This is the best restaurant in Laganas, they really know how
to cook and make you welcome. We ate there on a number of
occassions and were not disappointed any evening. Everyone
was extremely friendly and went out of their to ensure my son
of 5 was happy.
Amy T (May 23, 2004)
we went to the kontessa a couple of nights, one of our friends got a job doing pr there,the food is fantastic,the staff are very friendly,try the spaghetti bolognase it is to die for!!!hi to tel(pr guy) hope your doing ok!!!!amy and natalie x
Robert W (August 01, 2003)
All comment made on this site regarding the food at the Kontessa were spot on however due to the fact that I was part of a group of 8 the service was horrendous/abysmal. We waited at least 2 hoirs for our food and when it came it was incorrect as they had run out of what was stated on the menu due to serving many others before us. The waitress couldn't have been more apologetic and put all the blame on the chef.
Mary (October 29, 2002)
Read about this place before we went 21th Oct thought we would give it a try = wow it is fantastic try the lamb baked in the oven it's to die for mmmmmmmm
Sigbritt O (September 28, 2002)
Hej! Vi tyckte om din mat. nästa gång vi kommer till zante tar vi med oss svenska vindruvor om du bjuder på vilduva. vi hade trevligt de två veckor tilbringade på den trevliga ön zakynthos. Vi ses igen. Olssons Hälsingland WE LOVED THIS RESTURANT!
Jim D (September 17, 2002)
We have been coming to Laganas for 7 years and despite trying many restaurants you will never beat the quality at the Kontessa. Franceskos Papandreou (just call him Frankie) is a fantastic chef and loves sitting talking to his customers whenever he can - tremendous value and top quality food. To find the restaurant, walk up the main street from the beach and turn right at Cozy Corner. At the end of the road (about 100 yards) turn right and follow road for about 150 yards until you see Crocs Bar, The Kontessa is next door - be prepared for the best food in Laganas.
Dave J (October 13, 2001)
Every thing was great very friendly includeing the dog
Linda S (October 11, 2001)
this place is terrific.....definitely the best steaks in town and the price is good too. the owner, frankie, is so friendly and will do all he can to ensure everything is the way you like it. watch out for his red wine though......it's lethal!!!!!!!
Anna (September 26, 2001)
Kontessa was the best restaurant in Laganas, the swedish girls were very nice and the food was very good. Hold your horses because the girls from Sweden will be back next year!!! Zante is the best!!
Sofie (September 15, 2001)
I love Contessa...The dog was very cute and the swedish girls were very nice...The food was very good and it wasn't expensive!!!This is the restaurant were me and my friends ate every night...Hold your horses because the girls from Sweden will be back next year!!!
Louise B (August 31, 2001)
Out of all of the restuarants that we visited in Laganas this one was the best. The food was really cheap and the quality was amazing.If you go the Laganas you have to visit this place!!!!
Brenda H (July 21, 2001)
If you have a good appetite, the visit, the food is superb!!
| | |
| --- | --- |
| Search for Contessa in all of JustZante & the Messageboard | |
More Restaurants in Laganas...

Akropolis Restaurant | Albatros | Apollon | Avanti | Big Boys | Blue Sea | Blue Waves | Bocca BBQ | Bon Appetit | Bonanza | Caretta Caretta | Chevys | Cicero | Country | Cozy Corner | Delicious | Demetra Taverna | Favela | Georges Place | Giannis | Greek Islands Restaurant | Horizon | Ionian Sea | Island | KFC/Pizza Hut | Koralli | Kostas Taverna | L Frateli | La Marinara | Mamis Pizza | Marabou | McDonalds | Med Version | Medouli | Melons | Michaels Place | Midos | Mouria | Mr Dallas | Notes Taverna | Olympic Flame | Orient | Paradise | Peri Heaven | Pierros | Pythari Taverna | Robin Hood | Sarakina | Seaside | Sirocco | Sizzlebang Grill | Stasantas | Steakhouse | Sunset | Taj Mahal | Tangail | Tasos Place | Tasos Restaurant | Toad in the Hole | Wok Chinese | Zakynthos | Zandos |