Zante Beaches

Laganas Reviews
---
Zakynthos Guide
---
Local Directory
---
WalkAbout

Street View Style Tours
---
Zante Maps
---
Laganas Taxis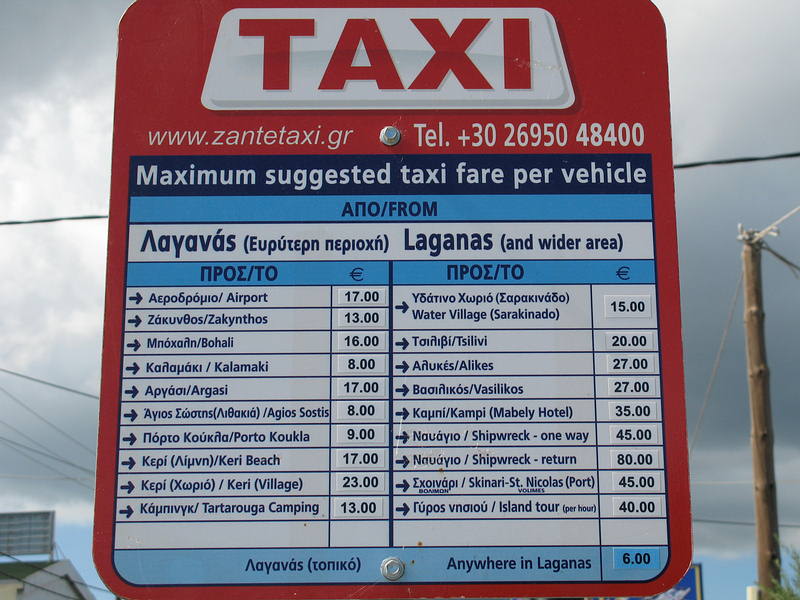 ---
Laganas Buses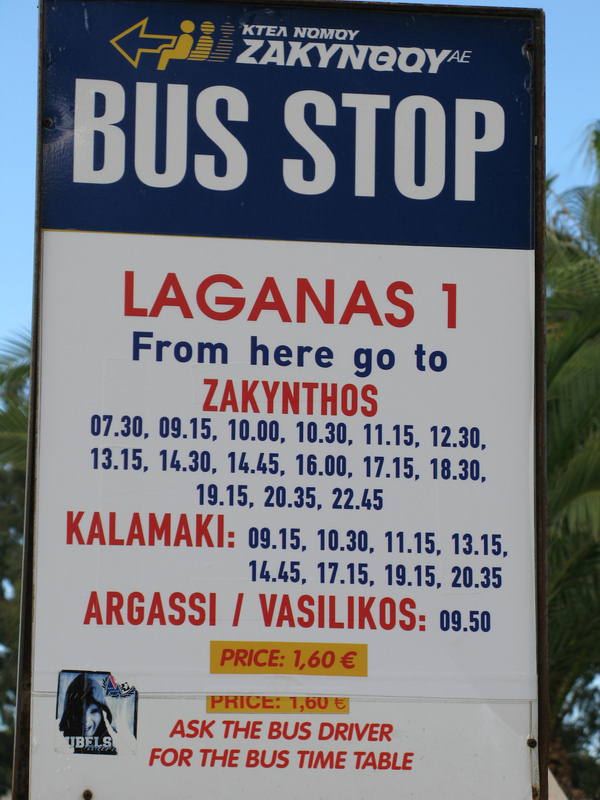 ---

Yiannis

(Restaurants in Laganas)

Djc (July 02, 2008)

This Restaurant was not open early June 08 nor was it open in Sept 07.

UPDATE:

Sadly have been told that the restaurant is no longer running. Yiannis retired and new owner took over however they didn't want to run it really even throu it was busy. Doesn't make much sence but there you go. Another wonderful eating place gone, thats sad.

Roger - Re Hotel Victoria, it's not been knocked down, it has however been extended and had major make- over and is now a 4 Star All Inclusive Hotel going under the new name 'The Majestic Spa Hotel'. It Opened May this year & when I stepped out on my veranda, its directly across the road from us (the rear of hotel that is).

Rodger M (October 19, 2007)

We were looking forward to trying this restaurant but it was already closed by the time we got there at the beginning of October 2007. It's located on a road that runs parallel to the main Laganas road. The road that the resaurant is located on runs from the main Laganas to Kalamaki road at the top end and to the Albatross Restaurant and Big Boys and at the other end.

.

Please note that the directions given previously by Jeannie mention the Victoria Hotel - this hotel has been knocked down so do not look for it.

Jeannie (May 14, 2006)

Yiannis is one of the orignal early 80's taverna's to eat at in Laganas. The food is excellent the atmosphere very laid back. It is a place where alot of Greek people go to eat. WHERE IS IT I HERE YOU ASK?

Best way to explain it from The Main Street is get to Crossroads 'Cosy Corner' beach end and looking down towards the beach you will see on the Right Hand Side the Hotel Victoria. So take the fist turning on the right

then turn right again and you will be on the Road behind Hotel Victoria. Continue up the road for about 200

metres and YIANNIS TAVERNA on the left hand side just past the small row of shops (photo shop etc)

Hope you go there - sure you will enjoy the food/service & atmosphere.

The stuffed tomatoes and vine leafes were really good and the lamb dishes well it was difficult to choose

as all lovely. If a crowd going get a variety and share that way you can all enjoy it all.

Tracey G (September 26, 2005)

This restaurant is brilliant , the food served here is delicious and you get a real taste of Greece, the village lamb is a must!!!!!!!!!!!

The staff are friendly and the atmosphere is relaxing, you can spend all night sitting at your table and don't feel under any pressure to leave.

For a good meal and a good price this place can't be beaten, only problem is finding it the location could be a bit better as it is not on a road you would be walking along to pass by chance but well worth the effort to get there.

Looking forward to eating here again in 2006.
Lucienne B (November 17, 2004)
Greetings from Holland. I went to Laganas for 3 times this year. Last time was with Ineke (see Comment below). We both had a very nice time at Yannis. We have to give our compliments to Redi and the rest of the staff for everything. I hope to come back next year. If my sweety wants to as well? :-) greetigs
Ineke (October 13, 2004)
Hello from Holland! Thanks for the nice diners at your restaurant. Very one give this restaurant a try. Nice and kind services. Redi hello from Inca from Sweden. See you soon!
Rachel A (June 16, 2004)
We ate here several times during our stay in May and the food each time was excellent. The traditional dishes mouthwatering and very filling. Would recommend eating here to anyone. The price was also cheap with first class service! All of the serving staff made us feel welcome and were generally interested in us. We were not made to feel like just another number. Fantastic all round!!

Hilary L (May 09, 2004)
Yanni's Taverna - it is a MUST! It is the only place in Laganas that serves traditional Greek dishes at very good prices. The food is excellent and the service is professional and welcoming. The restaurant is in a quiet area - between the main strip (turn right at the Cosy Corner fast food restaurant coming from the beach and follow road around to the left - restaurant on the right) and the Kalamaki Road strip of Laganas (turn left at Rumours bar coming from the direction of Kalamaki, restaurant on the left). There are two restaurants with the same name in Laganas, so be sure to find the right one!!! Tell them Hilary sent you - it will make a difference to the bill :-)
Garry (October 13, 2003)
a lovely friendly, family run restraunt,quiet, great food and friendly staff - with a free lolly for our daughter after the meal!!
well worth a visit.
Karl T (July 28, 2003)
If taking your time over your meal in a relaxed atmosphere and excellent food is what you're after then this is the ideal place for you. The service is tremendous and the same goes for the food. It could be a million miles from anywhere but yet it is so close to the strip. Found it last year because it was recommended by Vassillis at Plaza 2. After that we had to go again this year. Very traditional and a must for a quiet meal before the nights partying. Hard to find though. Coming up the strip from the beach, turn right at Cosy Corner and then a left. You'll see it on the right on that road.

Chelle R (July 21, 2003)
absolutly FANTASTIC! The 'magic drink' was great! we ate there 3 times in two weeks it have been more but we couldn't find it! to find it - when you get to RUMOURS BAR turn down that road and u cant miss it or u can take the first turning on ur left after PINK PANTHER when u get to the british bulldog bar and banana bar turn left and its on ur right!

I would defintaty try it its fantasic and u WILL go bak!
Blair S (July 11, 2003)
Just got back from Zante - went to Yiannis 4 times as we had been in previous years. Service excellent, as is the food and the house red is delicious and extremely reasonably priced - not like the vinegar served in some other restaurants. The "magic drink" they provide with the bill is also excellent. In particular, the beef stamnas and pepper steak were delicious, but we ate many different meals there and could fault none of them. Highly recommended!
Lesley S (June 12, 2003)
EACH TIME WE VISIT YIANNIS WE KNOW IT'S GOING TO BE SOMETHING A BIT SPECIAL AND LAST WEEK WAS NO EXCEPTION. FABULOUS FOOD,HOUSE RED WINE IS VERY DRINKABLE! AND SERVICE EXCELLENT. IDEAL IF YOU WANT TRADITIONAL GREEK FOOD.
Ken S (August 20, 2002)
Excellent food at reasonable prices, well worth finding. The meat balls in tomato sauce are the best ever
Mathias M (July 02, 2002)
One of the best resaurant i have eaten in all og Grecce, Marveles good service super meals and colder than on the beach. Try it.
Jo (October 02, 2001)
We had good authentic greek food here - the best way to eat is to get a selection of starters between you, work on the basis of three per person. This is how the Greeks eat and means you can share dishes, it also seems to be cheaper to do it this way. The House Wine is good, as is the service, and its a pleasant relaxing place to eat. Definately recommended.
Andrew M (July 24, 2001)
A must for anyone wanting Greek quisine. At a good price and great service it's a must Andy Mac
Billy (June 24, 2001)
Excellent food, great service, well priced. Eaten here several times never had a bad meal. \Particularly good for greek food.
Jayne K (March 26, 2001)
Visited it a few times - food and service is excellent - try Beef Stamnas. Will be back again this year.
| | |
| --- | --- |
| Search for Yiannis in all of JustZante & the Messageboard | |
More Restaurants in Laganas...

Akropolis Restaurant | Albatros | Apollon | Avanti | Big Boys | Blue Sea | Blue Waves | Bocca BBQ | Bon Appetit | Bonanza | Caretta Caretta | Chevys | Cicero | Country | Cozy Corner | Delicious | Demetra Taverna | Favela | Georges Place | Giannis | Greek Islands Restaurant | Horizon | Ionian Sea | Island | KFC/Pizza Hut | Koralli | Kostas Taverna | L Frateli | La Marinara | Mamis Pizza | Marabou | McDonalds | Med Version | Medouli | Melons | Michaels Place | Midos | Mouria | Mr Dallas | Notes Taverna | Olympic Flame | Orient | Paradise | Peri Heaven | Pierros | Pythari Taverna | Robin Hood | Sarakina | Seaside | Sirocco | Sizzlebang Grill | Stasantas | Steakhouse | Sunset | Taj Mahal | Tangail | Tasos Place | Tasos Restaurant | Toad in the Hole | Wok Chinese | Zakynthos | Zandos |