Zante Beaches

Laganas Reviews
---
Zakynthos Guide
---
Local Directory
---
WalkAbout

Street View Style Tours
---
Zante Maps
---
Laganas Taxis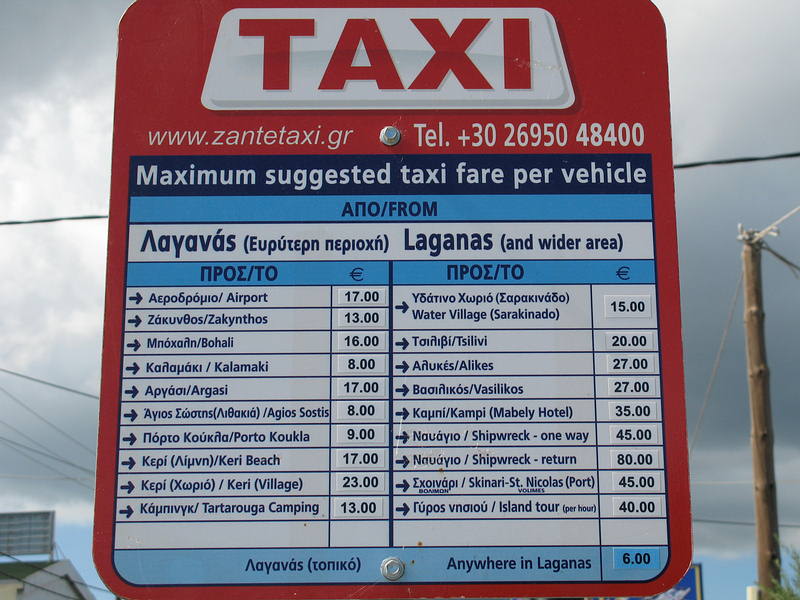 ---
Laganas Buses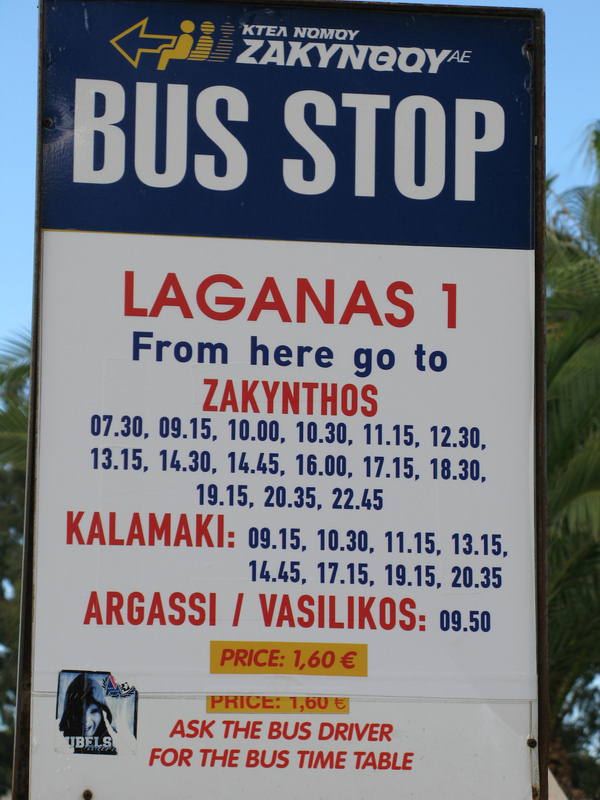 ---

Georgios

(Restaurants in Laganas)

10/10
Charlotte F (August 25, 2009)

Hi i am looking for the name of an apartment that is situated next to the Taj Mahal restaurant as i am looking to come and stay there on my holiday in September 09, also looking forward to seeing you all again at Georgios for some fine food!, please help. Many thanks
10/10
Emma D (August 04, 2007)

Trying to get in contact with Pete Glavas. Met him in Rescues along time ago but would love to catch up! Would know me as Emma Warry. My e-mail address is EmmaDunevein@yahoo.co.uk

Thank you
Lee C (September 26, 2006)

hello to mike, kev and all the georgios girls! thanks for feedin me again this season! it was good to see u all again! dunno if il be back to work next year but i hope i will see u all at the reunion!
Nikki R (September 19, 2006)

food excellent, we ate here several times, and we are fussy eaters!!! had the roast beef on the sunday and it was yummy!
Malcolm C (September 07, 2006)

13 of us was there for 2 weeks and ate here 4-5 times excellent food! you can be confident that you are eaten decent food and there is loads of choice
Dave (August 28, 2006)

top grub myself and wife and two teenage kids ate here 5 times in 2 weeks >>ACE can,t say no more ,keep up the good work
Lisa M (August 28, 2006)

Lovely food well priced a must try
Sammi (August 26, 2006)

Hey i add the cajan chiken wrap it was lovely staff great people freindly aswell love them all try it out dont miss out xxx$ammixxx
Alannah W (July 09, 2006)

Was in Laganas from the 19th June till the 03rd July 06 - Love this place, The food is amazing - I loved the Cajun Chicken Wrap! ooooo its sooooo good!!!! You have to visit Georgios of you go to Laganas - Staff r lovely aswell, really friendly!!!

mayb c u next yr
L A (July 05, 2006)

The food is excellent!!

Also the staff are sexy!!!
Can U Help?
Erin G (June 26, 2006)
Hi. My family owns this restaurant and we would be happy to answer any questions you have regarding your wedding reception needs. Cheers!
Andrea H (November 04, 2005)
super fab delicious! ate there twice and it would have been three but it closed before we left the Island on monday gutted. For sure this is one of the best. Although the choice of restaurant was limited being the end of season I would certainly visit this one and suggest others do great choices and prices make sure yuor starving though as you get a propper plate full and I mean FULL. Loved it
Lee C (September 30, 2005)

kev and mike ur food is still the best! the lamb is fcking awesome! saturday nights people have the lamb!!!! still got cracking lookin girls there too! so anyone who goes to laganas go to georgios! good food, good prices, hot girls and swearing chefs! had the best summer! mite c u next summer! kev give us an email if ur over in england! leesfield@hotmail.com
Francesca T (August 24, 2005)

I was a Georgios girl for the summer 2005, wanted to say a big thank you to Mike, Kev and the girls who became a family to me out there. I had the best summer working at georgios it was hard work but I had so much fun!!!!

The food is excellent and the girls who work there are amazing!!!!

Take care and good luck for the future everyone!!!!
Hayley S (August 08, 2005)

Spent two weeks out in Zane and we ate in Georgio's about 6 nights. Food was very nice except some chicken stir fry thing I had which was nasty - but the chef apologised and said i didnt have to pay for the meal. I recomend the potato skins and the texas ass kickin chilli for dinner it is lovely x
Danny & (June 21, 2005)

Yeah Massive thanks to Kev and Mikey (they used to call me porky at school) Glavis. Had not gone into Georgios for Sevan years after living on the stuff for Six years. Still amazing and hopefully will be eating there alot more in 2006. Great to see you all again. Does anyone remember when Kev had hair ....
Tony Y (June 20, 2005)
Kevin and the Kitchen crew do so much for the continued success of this popular restaurant. Food still as good, as when we first tried it fifteen years ago. Thankyou
Mike G (April 14, 2005)
I wish you the best in the Summer 2005 season Cant wait to see some old faces and alot of new ones. New Menu this summer. It`s going to be our best work yet. Still giving everyone the best prices for the best food on the island Since 1992.Thank you all for your Suport.
Lynne W (October 30, 2004)
me,pelin and katey have just come home after spending the last week of the season in lagana(29oct04)
the highlight of our week was eating at georgio's mmmmmmmmm wonderful!
(thanks for the lift home mike)
Roy B (October 19, 2004)
Just like to Thank Kev, Tony, Debs and the rest of the clan for a fantastic summer, filling my stomach up on many occasions with the best food that money could buy and u guys never ceased to amaze me, u work hard and play harder, this place in the top of the value for money but also for taste the best place to eat bar none, see u in April 2005, Roy - Badboys!!!
Karen . (October 11, 2004)
Very good meal, I had fajeetas and my husband had steak - both excellent. Really good choice of menu as well.
Kelly W (August 30, 2004)
Great job. Made our Holiday. With Fatsos for Breaky and Georgios by night our holiday was complete.
Thank you for so many great meals.
Susan H (August 30, 2004)
WE atew here everynight after we recomended to them .By the lovely lads at the Go karts.This place is 10 out of 10 do not miss out on hte huge portions and great choices.Georgios was a taste sensation.
See you all next year.
Natalie (August 17, 2004)
We ate here a couple of times while we were on holiday!! food was great. They also owned fatsos next door (probably why they were also eating from the there)would recommend here
Manda (July 28, 2004)
I must admit I liked the food in this place but what puzzled us was the fact we walked passed and saw the waitresses carrying plates of food over from Fatsos next door for their tea so it put us off a bit as we wondered why they wouldnt eat at their own restaurant?? It wasnt like it was a one off either that we could put down to them fancying a change, they were spotted a few times!
| | |
| --- | --- |
| Search for Georgios in all of JustZante & the Messageboard | |
More Restaurants in Laganas...

Akropolis Restaurant | Albatros | Apollon | Avanti | Big Boys | Blue Sea | Blue Waves | Bocca BBQ | Bon Appetit | Bonanza | Caretta Caretta | Chevys | Cicero | Country | Cozy Corner | Delicious | Demetra Taverna | Favela | Georges Place | Giannis | Greek Islands Restaurant | Horizon | Ionian Sea | Island | KFC/Pizza Hut | Koralli | Kostas Taverna | L Frateli | La Marinara | Mamis Pizza | Marabou | McDonalds | Med Version | Medouli | Melons | Michaels Place | Midos | Mouria | Mr Dallas | Notes Taverna | Olympic Flame | Orient | Paradise | Peri Heaven | Pierros | Pythari Taverna | Robin Hood | Sarakina | Seaside | Sirocco | Sizzlebang Grill | Stasantas | Steakhouse | Sunset | Taj Mahal | Tangail | Tasos Place | Tasos Restaurant | Toad in the Hole | Wok Chinese | Zakynthos | Zandos |