Zante Beaches

Laganas Reviews
---
Zakynthos Guide
---
Local Directory
---
WalkAbout

Street View Style Tours
---
Zante Maps
---
Laganas Taxis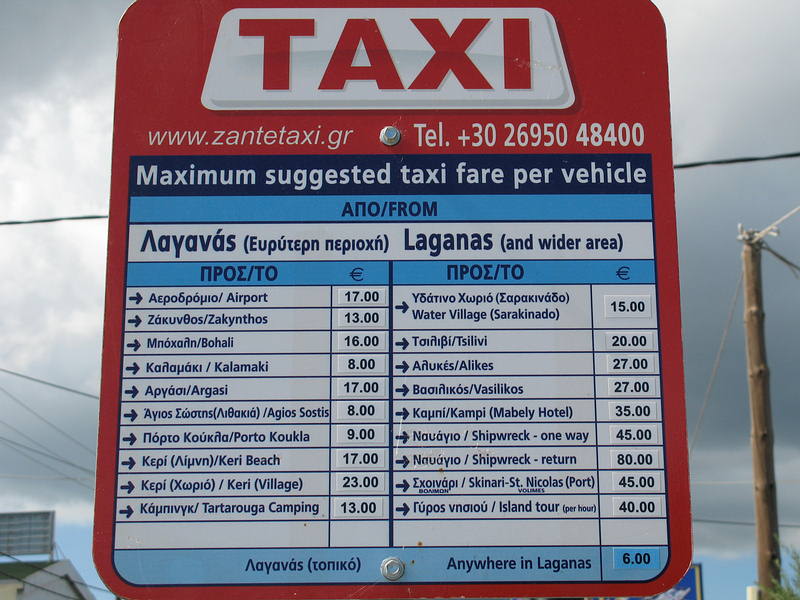 ---
Laganas Buses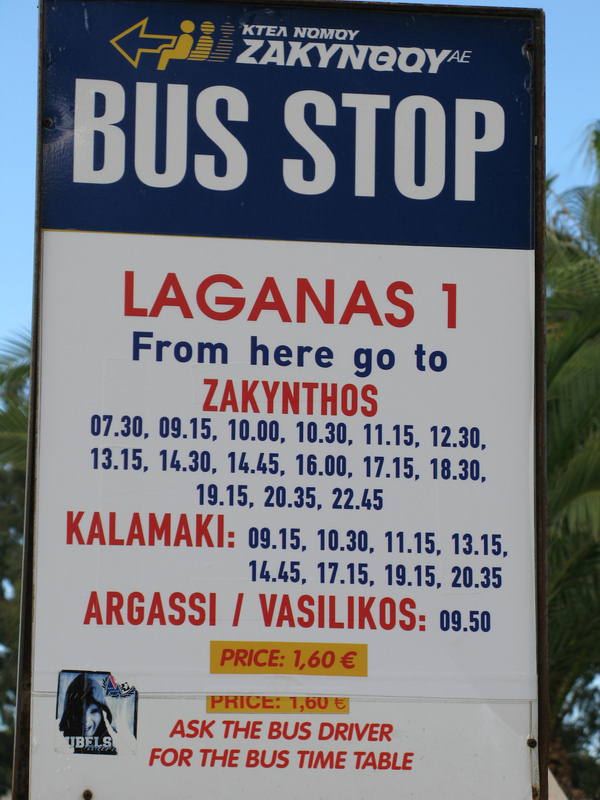 ---

Wild Bills

(Restaurants in Laganas)

Vicky S (February 23, 2007)

hi

i have worked at fatsos/wild bills for last two summers. and went there before i worked there as well.. is great value for money and have the ultimate/fatsos wildbills burger which is 2.5Ib if you can eat it to yourself its free! we had some fab attempts this year! all pictures on the wall of fame...

its always gonna be fatsos!

going back for another summer..

cya all soon

vicky...

Jane S (October 14, 2006)

FATSOS is now called WILD BILLS !! ate here most nights. big thanks to emma and vicky who looked afters us . What more can be said about the best eatery in Laganas, well it definately does THE best breakfast on the whole island which puts the rest to shame!!!!! The evening meal deal is the best value meal we ever had, a starter, main course, glass of wine or draught lager and a pudding all for 9.95euros per person...... what a bargain! Plus I never left there hungry! family run ...so if you got any kids its a great place .....loved it maybe see you all next year!! cheers everyone jane, jay, brett, and scarlett
Paul T (September 20, 2006)

we went there many times the girls do a fantastic job and looked atfer us the food was top notch no flies on my dinner and no dicky tummy i would recomend it but dont take my word for it go yourself and find out paul/kaz/mark/dani/bez/ronnie/and terry
Janis K (July 06, 2006)
I was eating their quite a lot when I was out in June with my daughter (no bias here) but she works in Fatsos now called Wild Bills and also owned by the same family as Georgios - both restaurants are great - but I would say if it is good British Food you want these are the restaurants to eat in - especially the burgers in fatsos and his sunday roasts - and the staff are all really nice. Good prices has a special board with at least 3 different offers on.

Janis
Hollie R (October 27, 2005)

I was well full after all that FOOD fatsos is so ace !!!!!!!!!!!!!!!!!!!!!!!!!!!!!!!!
Roy B (October 04, 2005)

cheers for the all u can eat sunday roasts!!! anyone that can polish off more than 2 plates has done well, i was well stuffed everytime, catch u all next season xxx
Alexander & Janet (September 10, 2005)

Went to Fatsos for dinner but wasn't too impressed with the choice of buffet, food was quite dry. Might be better at the breakfast or lunch buffet but we didn't bother to try it out.
Rose D (September 03, 2005)

All you can eat roast, workers discount and Family guy on dvd. Not to mention my baby Jo the waitress. (Missing you hun!) Doesnt get much better than that after a heavy weekend partying!

Absolutely legendary and cant wait til next year.
Preston L (July 26, 2005)

Seriously not good at all

Food covered in flies and looked like it had been there for hours. Cheap but not reccomended!
Jordan E (June 28, 2005)

hi my fammily went to fatsos two years ago and they said you can eat as much as you want like a buffie

im going with them this year in september and im visiting fatsos for definate they said it has loads of different foods and is really nice they went there everyday for their dinner u should TRY IT!!!!
Danny & (June 21, 2005)

The burger was sooooo big but Marie managed to eat two of them in record time. She could not do three in one sitting but managed to still eat half of my omlette after her two massive burgers and licked both our plates clean.
Daniel P (November 04, 2004)
we went to fatsos at end of october. i had the fatsos burger which was like a bus steering wheel.the board outside the restaurant said ''big burger for big eaters if you can eat it all its free''
we realy enjoyed this place.and no i didnt finnish this burger .also greaty breakfasts .spot on
Karen . (October 11, 2004)
Had breakfast here one morning and it was ok but that was about it, needless to say did not go back. Good prices if you have children.
Joe M (September 23, 2004)
I don'tunderstand all the fuss about the metal trays,We us the same ones in England.Best Food on the Island
Rachel A (September 09, 2004)
We came across this place by accident, spotting it while we were on a coach. We then walked down to it later that night and found out that Saturday night was Greek night. The food was good and cheap. My boyfriend wanted to go for his Sunday dinner the next day which was great! We then went back on our last day to sample the breakfast which I can heartily recommend! 8 euros for 2 all you can eat breakfasts with tea and coffee included! Yum yum! The waitress gave us a card with a free 1/2 kilo of house wine on to use on our next visit, but unfortunately we were coming home :( Only complaint was the amount of flies around.

A great place for hungry mouths!
Mike T (August 17, 2004)
after a heavy night out, the breakfast is the only way to wake up!!! eat as much as you want for €4!!! Nuff sed!
Manda (July 28, 2004)
We came here for the sunday dinner and had a carvery which was really nice, you could eat as much as you wanted and the food was covered up in metal trays but I would not recommend anything else. The carvery is next to the buffet/salad bar which is not kept covered up and there were flies over everything. While we were eating a bird actually came and sat on the counter and with its feet in the food started eating the pasta and the waitresses didnt even bother to shoo it away! kind of put us off a bit but we all told ourselves we were alright coz our food had been covered up.
Lyndsi (July 15, 2004)
if u want a good ol sunday dinner minus the stuffing then go to fatsos. we went on both sundays and although it doesnt look appetising in the metal trays whilst kept heated up it was actually quite nice. eat as much as u can for 8.50 euros. we piled are plates up and struggled but thats cos our eyes are bigger than our bellies!!!
Darth V (July 14, 2004)
Pretty average place, waitress is not bad looking, but 1 hell of a stuck up cow! after waving etc to grab her attention for the bill, we gave a quick sharp whistle to get her attention, to which she then came over and told us the error of our ways, and how rude we were to whistle! Ok then, bye bye tip!
Michael L (July 12, 2004)
Fatsos is a must if you are visiting Laganas. I took on the 2.5lbs burger challenge. It may of taken me 51 minutes but I did it in the end. Fabulous value for money as you eat for free if you eat the burger. Hello to the Canadian guy who runs the place. Also Fatsos has the most stunning waitress' I've ever seen!!!!
Kayleigh H (June 28, 2004)
i went to fatsos for a good old english sunday roast with my family and friends, there were fiften of us so i was very suprised when they found a table to fit us all around!
As fatsos is an all-you-can-eat theme (mexican, indian,tacco night ect) resturant, we ate, and ate, and ate untill we couldn't eat any more. The food was amazing, and for fifteen of us the bill wasn't too bad either only around 9euros each.......i highly recomend a trip to fatsos as well as other amazing restrants!
Kayleigh Hughes
Carole H (June 26, 2004)
We had the sunday roast, it was nice. Was quite surprised as it didn't look too good when it was in the pots as it was self service (you can eat as much as you can for the same price). It tasted a lot better anyway and they even had gravy !
Garry (October 13, 2003)
does the best English breakfast in Laganas - all you can eat for 3.50euros!! we paid for bed and breakfast at our hotel but prefered to eat hear instead! Canadian owned and friendly staff (you might have to swat a few wasps though)
Ian F (June 08, 2003)
All you can eat for a fiver makes this a very popular place. However, we found many better restaurants which also offered a starter and a mainn course for a fiver - without the self-service buffet.
Paul (April 24, 2003)
We love fatso's, came here about three years ago and the food was amazing. If any young ladies wish to join me and my mate Doddsey for a meal one evening at Fatso's then contact us by e-mail. This date only applies between the 2nd and the 9th May. Our e-mail address is: doddsey_b-mandozante@myway.com


| | |
| --- | --- |
| Search for Wild Bills in all of JustZante & the Messageboard | |
More Restaurants in Laganas...

Akropolis Restaurant | Albatros | Apollon | Avanti | Big Boys | Blue Sea | Blue Waves | Bocca BBQ | Bon Appetit | Bonanza | Caretta Caretta | Chevys | Cicero | Country | Cozy Corner | Delicious | Demetra Taverna | Favela | Georges Place | Giannis | Greek Islands Restaurant | Horizon | Ionian Sea | Island | KFC/Pizza Hut | Koralli | Kostas Taverna | L Frateli | La Marinara | Mamis Pizza | Marabou | McDonalds | Med Version | Medouli | Melons | Michaels Place | Midos | Mouria | Mr Dallas | Notes Taverna | Olympic Flame | Orient | Paradise | Peri Heaven | Pierros | Pythari Taverna | Robin Hood | Sarakina | Seaside | Sirocco | Sizzlebang Grill | Stasantas | Steakhouse | Sunset | Taj Mahal | Tangail | Tasos Place | Tasos Restaurant | Toad in the Hole | Wok Chinese | Zakynthos | Zandos |