Zante Beaches

Laganas Reviews
---
Zakynthos Guide
---
Local Directory
---
WalkAbout

Street View Style Tours
---
Zante Maps
---
Laganas Taxis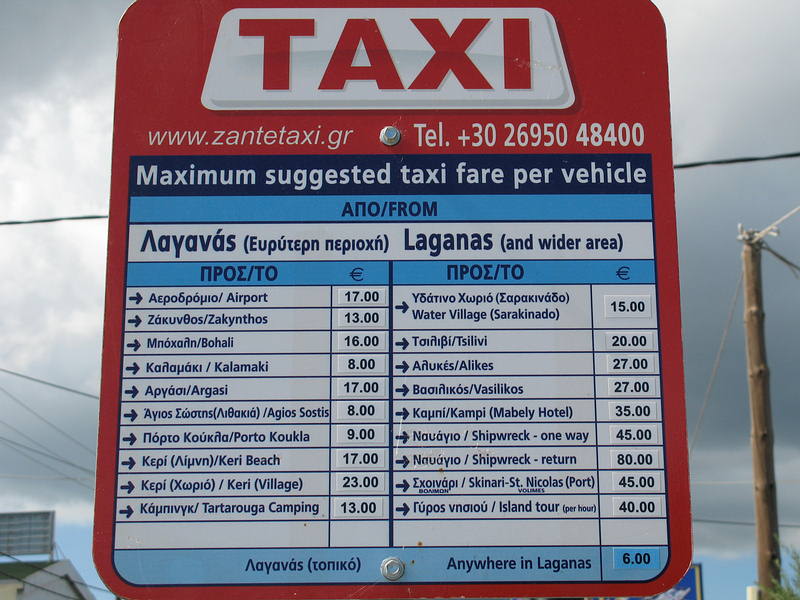 ---
Laganas Buses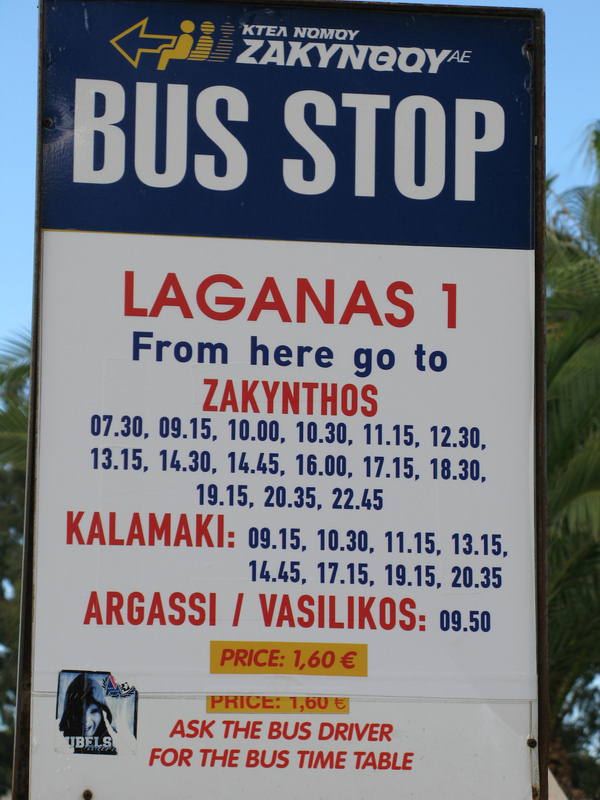 ---

+ Enlarge Map
Bon Appetit

(Restaurants in Laganas)

9/10
Vlad From romania
Nice place and nice peoples! One entire week we served the launch in this place and we tasted greek traditional foods and also some "customised" requests (chicken soup like in Romania, fish soup, etc). For a family is a good place to eat. Greetings to Andreas, Marina and his family!

10/10
Damian N
Thank you bon appitit for all of the lovely food you fed me you are all so friendly and i never needed to eat anywhere else

10/10
Damian N
What can i say ive just returned home and im missing this place already, myself and my uncle have just been to laganas for the past two weeks what a fantastic time we both had, we were approached on our third day by the gorgeous marina who told us that this restaurant was very good, to say that was being very modest because after we ate there that night we didnt need to go anywhere else.the starters and main courses were prepared to perfection andy and his wife were very welcoming and we never wanted for anything even to the point of them picking us up in their own car to save us from paying for taxis,i have been to most of the greek islands and have always thought that the food tasted pretty much the same but these guys have changed my view on that,i would recommend this restaurant to anybody so they too can share the experience that we did,anybody who has put a bad reveiw for this place must have some exceptional standards ,maybe they should be eating at one of gordan ramseys places.i will be definatly going there again on my next visit to laganas, thank you all at bon appetit for a wonderful time.

10/10
Patricia Walker
We visited Laganas and were recommended to try Bon Appetit by another regular visitor (who has since become a good friend)Well what a wonderful suprise greeted us.From full English Breakfasts to mouth watering traditionl Greek food - we tried the lot -and we were not disappointed with any meal. All food was prepared and cooked to order. Nothing was too much trouble, any meal could be adapted to your request. Most imortantly at no extra charge.

Every member of the staff were friendly and knowledgeable. This is a family run restaurant Mother, Father, Son,Daughter and Daughter in Law and we thought what a lovely family there were. A very clean restaurant,in pleasant settings, wonderful food at an affordable price -WHAT MORE COULD YOU ASk FOR

10/10
Andrew E
Firstly let me say we tried various restaurants before Bon Appetit and once we had sampled their fare we never went anywhere else it was that good. The staff were very polite and left yo to enjoy your meal in peace ,we were not hassled to eat there as is often the case whilest browsing the menus. the breakfasts were just what the doctor ordered clean ,no grease and very filling all extras were often complimentary so in all we thoroughly enjoyed the experience of dining there AAA+++


10/10
Kalesha F
I am very surprised to hear a bad comment about this place as it has top quality and fresh food !! The staff is very friendly, helpful and prepare the meals beautifully!! The meals are cooked well and have a spectacular taste!!!!!! 18 of us all went to the restaurant and we all went home happy and with a full stomach!!!We went every day for a week and the food was getting more delicious each time !!!!! I would recommend you to go to this restaurant as it has good quality food and a bunch of helpful staff to go with it !!!!!!!

10/10
Robert R

visited this restaurant on wednesday and thursday 28th/29th july 2010.fantastic meals on both nights and the staff just superb,our waitress was brilliant and nothing was too much trouble.the chicken caesar salad was worth just coming for that alone!!all our food was amazing and the ribs and fajhitis were 1st class.i have been to rhodes,crete,kafalonia,kalamaki twice and this is the best restaurant i have ever eaten in greece ever.i'd give it 11/10 if i could.i would definetly head there first on my next trip

10/10
Angie G

WHAT A EXCELLENT RESTUARANT!!!!!!!!!! BEST FOOD EVER ESPECIALLY THE LAMB FLAMBE!!VERY GOOD VALUE FOR MONEY!!WE TRIED VARIOUS MEALS THE SALADS WERE VERY NICE AND FILLING ALSO WE TRIED THE BREAKFASTS (EVERY DAY 4 2 WEEKS) THE MIXED GRILL WAS A DEFINATE WINNER 4 MY HUSBAND!! ALSO MY 8MONTH OLD DAUGHTER ENJOYED HER OMLETTES AND BREAKFAST ESPECIALLY THE TOAST ALSO THE GARLIC BREAD. EVERYONE IN THE RESTUARANT LOVED MY DAUGHTER AND DID EVERYTHING THEY COULD 4 HER.......THE WHOLE FAMILY JUST COULDNT DO ENOUGH FOR US ................ WE THANK THEM VERY MUCH AS OUR HOLIDAY WAS OUR HONEYMOON AND WAS A DISASTER WHERE WE WAS STAYIN (GARDEN PALACE APPTS) (I DONT RECOMEND THEM IT WAS HORRIBLE N DIRTY) BUT THE STAFF IN BON APPETIT MADE OUR HOLIDAY WITH THE KINDNESS AND FRIENDLYNESS........DEFINATLEY WOULD EAT THERE AGAIN AND WOULD RECOMEND 2 ALL THANKS 4 THE LOVELY FOOD

10/10
Peter W

cannot say to many good things about bon appetit,but the food is simply outstanding.

recommend the any of the greek food on the menu,but it should have a bigger choice of greek foods.

marina and the the rest of the staff make you feel as if they have known you for ever.

will be back next summer for more great greek food
10/10
Ian B

The food here is excellent and good value for money. The staff are very friendly and helpful particularly Marina. we used this restauarant five years ago and on our return to Zante in 2008 we ate there every night on our holiday. we would highly reccommend you try this restaurant for yourself.

cheers Ian, Val, Lisa and Cameron xxx
9/10
Rodger M

Food and prices are good here (used it three times). The restaurant closed during the second week of October 2007 which was a pity as we would have used it again. The whole of Laganas seemed to be gradually closing down from the time we arrived at the beginning of October.
9/10
Mr B
Only found the restaurant on our second last night, but wished we'd found it sooner. Great food, and friendly staff, particularly Artani. Happy Hour between 6.30p.m and 7.30p.m. - 10% off food bill. Well worth a try.
Phil H

great friendly service the lamb kleftico flambe is the best on the island. never had a bad meal there 1st class
Alexander & Janet

We ate at Bon Appetit after we passed this restaurant a few nights and were chatting to the nice lady on the door. She ensured that we would have a great meal (without pressuring us to go in) and we weren't dissapointed. Had the Moussaka and Spagetti Carbonara - yummy!! Waiters are very nice
Debs H

Went to Bon Appetit a few times n each time the service was excellent!! The food was Brilliant..top quality, and good prices!! The staff wer friendly, especially the lady on the door.. she always welcomed us in to the restaurant in wiv a smile!! Defo try Bon Appetit its top class ur av a brillliant meal here!! cyas nxt yr!! luv debs
Matt O
How much does it normally cost for an average meal for two in this resturant
Amy H
we ate here on the 2nd ite we were ere. the service was good as we didnt have 2 wait that long to order. the waiters came over with our food and even gave us free shots (drink) for eating at their resturant. i even got a picture with 1 of the waiters. i wud prob eat their again but you shud try other places first. hope u av a gud hoilday and enjoy the food.

Lyn
We ate here on our first night and it was ok the service was good they even remembered us from last year.... but then it went down hill we asked for a drink and we waited and waited in the end we asked some one else the waiter we asked forgot about us mind u he did come and say sorry so ok we went again and hell i asked for the bill and we waited and waited think i had a sign on my head we like to sit here and wait...... the 3rd time we went (only cos we had to go ) we ordered our food and waited for our bread no bread come our starters come then the bread come i sent it back and told them i was not paying for the bread it should have come before the starters then when the food come it was served with chips not roasts and i hate chips anyways everything was sorted and we asked for the bill and yes you got it we waited and waited and waited it wass not funny any more lets just say If we do go zante next year IF IT'S THE ONLY PLACE OPEN WE WONT BE EATTING HERE . to be honest the food was good and our friends loved it think it was just the sign on my head or they liked us so much they wanted us to sit there all night you go try you might like it

Manda
We ate here a couple of times and liked the food, although did seem to get the same veg no matter what meat I ate. Dint see no birds or birds nests though, perhaps they have been removed?! Friendly waiter service with some cool tricks to keep you entertained.
Lyndsi
im shocked that this place hasn`t got a thumbs up next to it. we ate here quite a few times and i really like it, there was a variety on the menu even tho i had the same every time!! we did eat quite early (about 6ish)the staff were pleasant john the little guy was funny, he showed us different tricks every time we went in and was teaching my friends greek. i think hes been watching too much only fools and horse`s from the bar down the road as he was always saying luvly jubbly!! ha ha. i didn`t notice the birds or the nests, there was the odd fly but u get that in most restaurants
Vikki W
Don't get me wrong, the first time we went it was ok, but that was because we were sat away from the back of the restaurant where the birds were nesting. I just think it's disgusting that we had to put up with it. And it wasn't just us that didn't like it, there was a family of about 8 having a huge row with the waiters on our second visit.
Gerry C
Surprised to hear a bad comemnt about this place as we had a nice meal and found the staff very friendly and helpful granted it was October and they were not so busy
Rab S
suprised to see this place only got 4/10 went there twice over the 14 days.good food and prices it was always busy when you went by every night.

Vikki W
I couldn't get a crappier meal if I tried! The first time we went in was ok, we ate pizzas and risotto. We were seated at the edge of the place which was ok. Bit hot and sweaty but they had the fans on, not much else they could do. We thought it was ok so we went back for a second time. BIG MISTAKE!
Whinge No 1: We were sat at the back of the restaurant at the edge again. We noticed within seconds that there was a birds nest in the top corner of the restaurant and there were birds constantly flying in and out, in and out trying to feed the baby birds. DISGUSTING. If this place was in Britain it would be closed down by health and safety. On one journey one of the birds dropped a fecking spider in my dinner so I left hungry.
Whinge No 2: The waiter service was crap. The table at the back asked for a bottle of water and waited well over twenty minutes before having to go and fetch it themselves. The table next to us waited ages for their food and asked for vinegar but didn't get it for a good ten minutes (even though the boys clearing the next table could have passed it to them). The table on the other side of us asked for their bill just as we sat down to eat and didn't get it til we had finished our dinner.
Whinge No 3: There was a family of about 8 shouting at one waiter because they had been promised a discount that wasn't put on their bill.
Whinge No 4: The toilet. Simply disgusting. Walk past the kitchen to get there.
Whinge No 5: Even though we all left at least half of our meal AND complained about the birds we were still charged full whack.
STAY AWAY FROM HERE.

Joanna S
had a sunday roast that was nice and had fried chicken snitzel that was lovely
| | |
| --- | --- |
| Search for Bon Appetit in all of JustZante & the Messageboard | |
More Restaurants in Laganas...

Akropolis Restaurant | Albatros | Apollon | Avanti | Big Boys | Blue Sea | Blue Waves | Bocca BBQ | Bon Appetit | Bonanza | Caretta Caretta | Chevys | Cicero | Country | Cozy Corner | Delicious | Demetra Taverna | Favela | Georges Place | Giannis | Greek Islands Restaurant | Horizon | Ionian Sea | Island | KFC/Pizza Hut | Koralli | Kostas Taverna | L Frateli | La Marinara | Mamis Pizza | Marabou | McDonalds | Med Version | Medouli | Melons | Michaels Place | Midos | Mouria | Mr Dallas | Notes Taverna | Olympic Flame | Orient | Paradise | Peri Heaven | Pierros | Pythari Taverna | Robin Hood | Sarakina | Seaside | Sirocco | Sizzlebang Grill | Stasantas | Steakhouse | Sunset | Taj Mahal | Tangail | Tasos Place | Tasos Restaurant | Toad in the Hole | Wok Chinese | Zakynthos | Zandos |