Zante Beaches

Laganas Reviews
---
Zakynthos Guide
---
Local Directory
---
WalkAbout

Street View Style Tours
---
Zante Maps
---
Laganas Taxis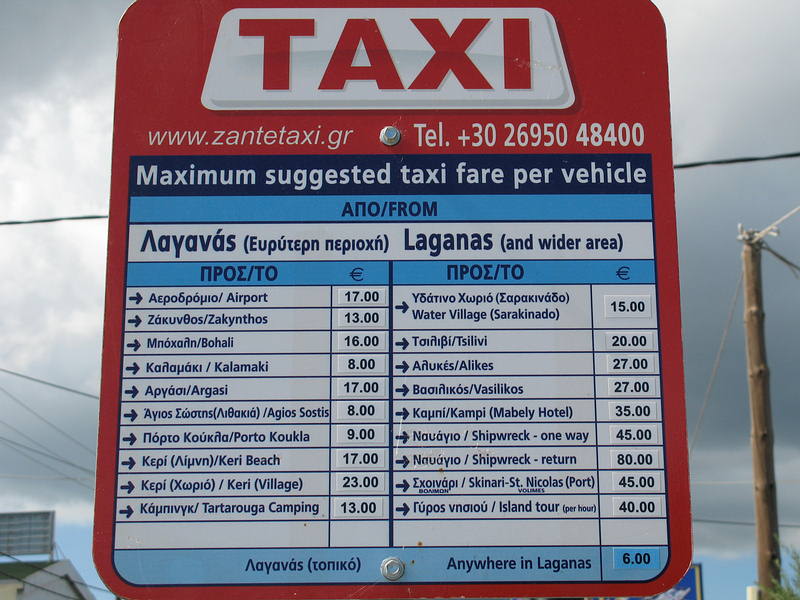 ---
Laganas Buses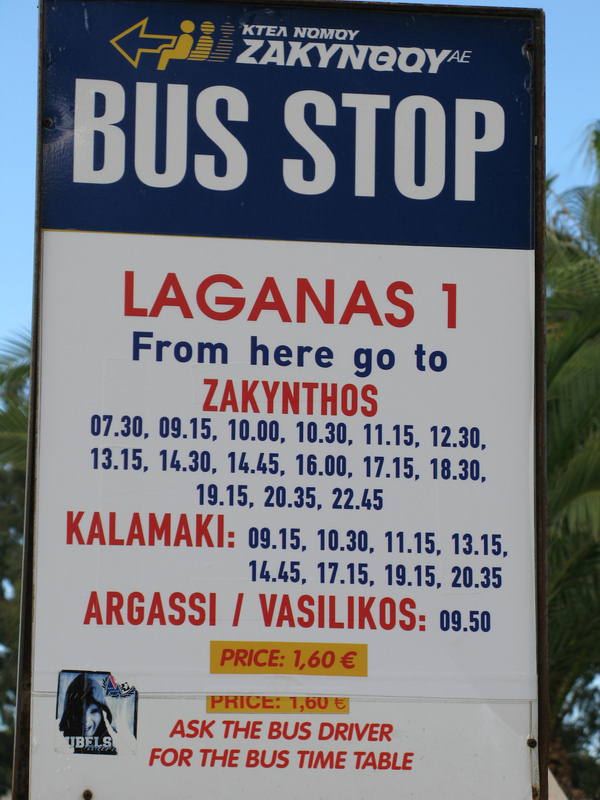 ---

Bolero

(Restaurants in Laganas)

9/10
Kirsty F (July 25, 2007)

We went here one night and it was a really nice restauant. Our food was lovely and the staff were very friendly. Really enjoyed the evening. Would definately recommened.
9/10
Gerard H (June 16, 2007)

Discovered Bolero on last holiday in 06 -- staff are friendly and attentive especially the Scottish lassie and the food is possibly best value in Laganas.Looking forward to eating there this year 07.
8/10
Ian F (May 29, 2007)

Best value-for-money restaurant in Laganas and the food is excellent. Two lovely starters, then two excellent Greek main dishes, plus mineral water and a jug of wine was less than £13. Great value on the Kalamaki road.
Colin & Vicki (June 02, 2006)

Hi we first found this place 2 years ago, very friendly staff and great meals.Went back last year and we were recognised right away and made to feel vey welcome. We have 2 kids (now 9 & 13) and they love this place aswell. We will use the Bolero again in July this year and look forward to meeting them again. We ate out every night but this was one place we had to return to a few times. Well recommended
Gail B (September 13, 2005)

By far the nicest meal we had in Laganas.

Only draw back was the reps pub crawl which was going on in the cocktail bar across the road, but we just went on the wrong night.
Valerie A (August 24, 2005)
Can well recommend this Restaurant for a meal. Have ate in here a few times since last year. I am just back from Laganas for a week on my own and was always made to feel welcome here. Always got my usual table every night. A special thank you to all the staff, especially Margaret and Dennis. The food is to die for in here, especially the Grilled Prawns. They are the best in Laganas. The service in here was also very good as was the price. Your meal got served quickly and was always well presented. Missing them all very much for their nice company and also the Campari & Soda.
Ian F (June 03, 2005)

Along with the Casa Greque, the best value in Laganas.

Ambelos and Akropolis are the best but Bolero is not far behind.
Janice H (October 11, 2004)
One of the best retaurants in Laganas!!! we ate out all the time and this is one of only two places we ate in on more than one occasion. Food is great! the potato skin starter is to die for!! delicious potato with ham and cheese all finished off under the grill..wonderful! For main courses we tried steak, scampi and sword fish all really good! and there's a nice complimentary drink after wards! The prices were really cheap compared to the others we tried!
Nicky S (August 10, 2004)
Returned here after 2 years and found the same waiters,as friendly as ever and food as good.
Had the best steak we had all fortnight and always get a drink.
Made sure we went on last night and they really made us feel special.
Manda (July 28, 2004)
No did not like this place, felt completely ripped off. I am not a big eater and rarely have a starter as it means I cant eat my main meal so I ordered the chinese chicken and I have to say it looked like a starter, if you had put that in front of a bloke they would have laughed. Luckily I was not starving but I still left there feeling hungry and ended up eating again later on.
Lyndsi (July 15, 2004)
wasnt really keen on eating here as every time we walked past the staff were always pestering us go in. took pity one night as we were starving and what a mistake that was! i had the bbq chicken which wasnt that nice, the bbq sauce was thick and lumpy and tasted more like bisto. we ended up having a chocolate knickerbocker glory in hotlips which was nicer than the meal!!
Lorraine D (July 12, 2004)
We were in Laganas for a fortnight and loved this restaurant, so much so that we ate here six times. There was no pushy door staff and the food was both authentic and very well priced. Especially loved the fried courgettes for starters (with melted cheese on top, yummy), the Beef Stifado, Moussaka, Mixed Grills were great too. To top it all the staff were all very friendly and always had time to chat with you. Definitely reccommend. Good for people watching too.!!

Gaz M (May 28, 2004)
Probably the best restaurant in the world... (er, Laganas) by far.
We went on a recommendation from a couple of friends, told to ask for a "Dennis" - they're all called Dennis in Zante! :) and every time we went there over the two weeks holiday period, we received top class service, attitude and meals.... we went all over Laganas, and this was by far the most enjoyable place to eat. Prices are ok and meals are good considering other establishments.....

After every meal we were treated to some good ol' firewater or metaxa, and although the staff were busy, we were able to have conversations with them (which makes a change from having your food dumped in front of you and the waiter skulking about)

Also Bolero's don't really push you to go inside, like the rest of the eateries seem to do (I told one guy, "A decent product will always sell its self" - Quoted from Henry Royce, founder of Rolls Royce motors.... he never pestered us again!)

The man on the door (with the glases) is the owner, and he is a top guy- we had several chats, either going in for a meal, or just to be polite... he never was, as rather immaturely quoted "A Smelly Garlic BO man" - how childish!

Meals we had - Girlfriend had spag bol (oven baked) once or twice, and garlic chicken - she is a fussy eater, but said all were spot on.

I had mixed grills a couple of times, and also kleftiko and garlic chicken - all were superb.

Desserts were better than most places we'd been to as well....

We'd been a total of 7 times in the fortnight....If we were to go to Laganas again, we would always recommend Bolero's. Eateries anywhere else should take a leaf out of these guy's books.

If anyone else is going to Zante, pop in and tell them we sent you!


Ben W (October 02, 2003)
Anyone who didnt like it must have gone on a bad night, we went here practically every night The man who pr's to get people in is the owner and was a top guy, every night he would make sure i meal was up to scratch which it more than was, he also gave us loads of free drinks after our meal and when my mate took a gilr he meet on holiday there on the last night he gave them a vintage bottle of champagne for nothing and it was good stuff! Top place Top guy!!
Martin J (August 12, 2003)
i dont know what planet the people on the message below come from we stayed in laganas for two weeks ate at a different place each night and this place was by far the best
Amy P (July 25, 2003)
CRAP is the only word to use . tastless crap . rude. and no wonder he is pushy at the door cos if he didnt there would b no customers AND HE WAS A GARLIC B.O SMELLY MAN
Ian F (June 08, 2003)
Probably the best restaurant on the Kalamaki main road. Great for food (especially the mousaka at four quid, and great for people watching. Worth a visit, or two.
Nicky S (July 03, 2002)
Found this one worth going back to.Service was friendly and the food good.
Katie D (August 17, 2001)
we went to bolero on our first night there haiwiian pizza the best.
Jayne K (March 26, 2001)
one of the three best tavernas in laganas
| | |
| --- | --- |
| Search for Bolero in all of JustZante & the Messageboard | |
More Restaurants in Laganas...

Akropolis Restaurant | Albatros | Apollon | Avanti | Big Boys | Blue Sea | Blue Waves | Bocca BBQ | Bon Appetit | Bonanza | Caretta Caretta | Chevys | Cicero | Country | Cozy Corner | Delicious | Demetra Taverna | Favela | Georges Place | Giannis | Greek Islands Restaurant | Horizon | Ionian Sea | Island | KFC/Pizza Hut | Koralli | Kostas Taverna | L Frateli | La Marinara | Mamis Pizza | Marabou | McDonalds | Med Version | Medouli | Melons | Michaels Place | Midos | Mouria | Mr Dallas | Notes Taverna | Olympic Flame | Orient | Paradise | Peri Heaven | Pierros | Pythari Taverna | Robin Hood | Sarakina | Seaside | Sirocco | Sizzlebang Grill | Stasantas | Steakhouse | Sunset | Taj Mahal | Tangail | Tasos Place | Tasos Restaurant | Toad in the Hole | Wok Chinese | Zakynthos | Zandos |