Zante Beaches

Laganas Reviews
---
Zakynthos Guide
---
Local Directory
---
WalkAbout

Street View Style Tours
---
Zante Maps
---
Laganas Taxis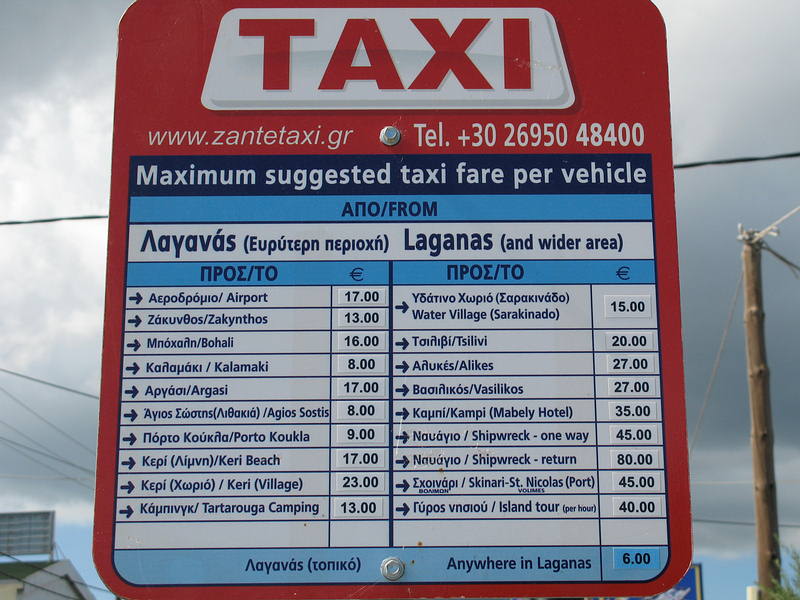 ---
Laganas Buses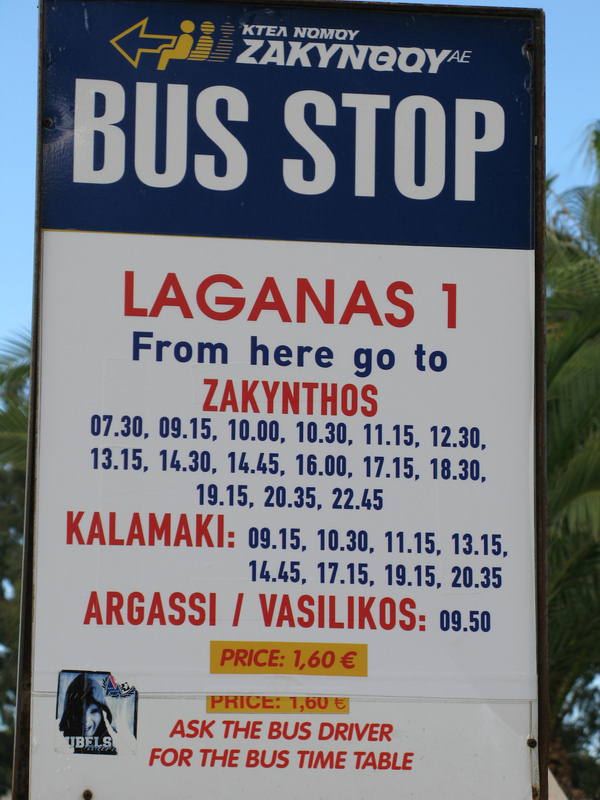 ---

+ Enlarge Map
Mr Dallas

(Restaurants in Laganas)

10/10
Robert Boyd
Best restaurant in Laganas. Kostas and his staff are friendly and welcoming and the food is excellent.
10/10
Neil A

this is the best place to eat in zante
8/10
Mr B
The best restaurant in Laganas. You won't be disappointed.
10/10
Calin C

Mr Dallas restaurant is the best in all Zante. Good healthy food, fast service, yammmy.

Kostas, we miss your food around here.

Calin Cioban DDS PhD
9/10
Mr B

Went to Tsilivi this year, but spent one night visiting old friends in Laganas. Needless to say we chose Mr Dallas for our evening meal, having ate there most nights last year, and were not disappointed. Mr and 'Mrs' Dallas are charming hosts, the menu is extensive, serving the best of both Greek and British dishes.

I found it strange that the last post on this resaturant was made by me last summer. However, when you see that the resort is now predominately occupied by the 'young and lively' it probably tells it's own story.

We noticed that several good restauarants have closed down since last summer, as the young ones tend to eat more at the fast food outlets at 6a.m. in the morning.

Hope to see all at Mr Dallas Restaurant again next year, even if it is only for another flying visit !

9/10
Mr B
After reading favourable reviews on here, we tried Mr Dallas and were not disappointed. We ate there most nights, and found Kostas, his wife, and staff would go out of their way to make sure our needs were catered for. Food was excellent, offering an extensive menu to suit all tastes, and prices were very reasonable. ( Best moussaka we've ever tasted ! ) Service was quick, and always with a smile. Can't recommend this restaurant highly enough.
8/10
Djc

Was on the 1st pilgramage of the year and came home Fri 13/6

UPDATE ON PREVIOUS COMMENT:-

Kostas Dallas and Family had changed the name of the current newly located restaurant from last year. It was '24' for about 2 month whilst closing the original restaurant. For the 2008 season they have now reverted to 'MR DALLAS' yes the original sign is back up and the waterfall effect picture is installed from the old restaurant. So all is the same, apart from the different location.
Rodger M

This restaurant is now closed. The owners have opened a new restaurant called "24" which is on the left hand side of the main Laganas road as you head down towards the beach.
8/10
Djc

We were speaking to Kostos (Mr Dallas) in June and he said then that next year they are going to concentrate on the New 2007 Venue '24'. Hence they will be giving up the old premises 'Mr Dallas'

Its a shame like yourselves we have enjoyed many a nice evening round their. Things might change like they do but as it stood then that was what he said. However the food at 24 will still be of a good Mr Dallas standard. We will have the pleasure of Mr Dallas in September so we look forward to that.
10/10
Tony W

This last comment by sarah h is the biggest load of rubbish I think I have ever read on reports of Mr Dallas as you can see we returned in June and were completly satisfied with the different meals we had and the staff were 100%. Over the years we have always had good food, I hate to think what is served up in your experts Italian cafes. I wait on other comments from now on to back up our opinion
10/10
Tony W

We have just once again hadhad a lovely hol in Zante and ate at the No.1 spot which is Mr Dallas far the nicest we have found after many visits to Laganas.Also his other place 24 Hours just as good. Family and staff also 100% . Well worth little walk ( 5 mins ) from main noisey strip road

10/10
Teresa H

Hi All, we just got back after 2 weeks holidays in lagana zante, me and my other half went to mr dallas almost every nite and found the food excellent on all occasions, very good portions, quality and service. nothing was to much trouble, i can highly recommend the beef stifado and the chicken/pork ala creme all excellent, good valve and lovely staff, LANDI, ELONORA, VASALEAKE(not sure if spelling correct). we will be going back to lagana and will definetely be returning here every night, as once you have eaten there you wont want to eat anywhere else, as stated by the other member the new 24 hours restaurent (also run by the same owners) is on the main strip towards the sea and is open for breakfast as well, the food is excellent here too.

both highly recommended Thanks for the brilliant food
10/10
Ian F

Usual high standard but more equalled by Costa's (Mr Dallas) new restaurant 24 Hours at the bottom of the strip.
Lesley G

We first went here 6 years ago............ We went back in August this year and they remembered us. The food is excellent and good value for money. We ate here maybe 5 or 6 times in a fornight The Tzatziki as a starter was the best i had in Zante(just wish i could get it here like that)
Richard F

This was our first trip to Zante (Aug 06) and we stayed about 100 yards from Dallas. After noticing it on the first night as we walked to the strip we visited it on our second night. We then went back again and decided to go there for the last night of our holiday. The food is fantastic and no other restuarant in the resort could match it. The family were lovely, kind, generous and very friendly. Their young daughter spent time at the restuarant and we made a good little friend. Mr. Dallas was definatley a high point of our trip and we would go back to the resort if just to visit there again!

Thank you Mr. Dallas!

Jo-anne W

We went to Lagana in Zante in June 06 and we went to Mr Dallas every night!! The food is excellent and great value and there is so much choice - I would highly recommend the stuffed vine leaves and garlic mushrooms for starters and the steak and chicken dishes are fantastic!! The staff are very friendly and welcoming and the service is very good. Another bonus is that the restaurant was just round the corner from where we were staying so didn't have too far to walk home when we were stuffed! Mr Dallas can be found just up the round opposite Big Boys burger place and definitely deserves a visit.

Jimmy A

This is our 4th visit to zante. the past 2 years we ate in dallas every night, been to other resturants on the island in our 1st two years but nothing comes close to dallas

Why....

1, great menu

2, very nice family

3, very cheap

4, all food is fresh

5, you wont ever be ill after (fact)

6, best lobster (pre order 1st)

7, every nite they brought us a drink

8, say no more just make sure you go there!!

Chris P
We have just returned from Zakynthos (Laganas), and having ate at Mr Dallas three out of seven nights could only recommned the restuarant (in fact we did to Gav at the 'Must' Sports Bar). The food was perfect, the service faultless, and all this for a very reasonable price. The Tzatziki, Baked Feta, and Baked Haloumi were lovely as starters; with regard to mains I would say any of the traditional dishes were well worth a try (especially the Beef Stifado and the Village Lamb); if you're up for a dessert you should try the Baklava as this is awesome. Once again if you're in Laganas make sure you try Mr Dallas (It's found on what I belive is the Akropolis Road, which is on the otherside of the cross roads from the Kalamaki Road).
Kelie M

I went to Dallas under strong recommendation but i was very disapointed. The food was bland and the owners children would not leave our table which disrupted my 2 year old daughter from eating her dinner.
Nicola D

Excellent food and service.

Very friendly staff, said hello to us whenever we walked past! ( probably coz we ate their lots!)

Good value for money and right near were we stayed so that was a bonus!

Would recommend the Garlic Chicken to anyone.... Never tasted better!!!
Konstandinos D
Mr. Dallas Greek family and stuff Wishing you every happines at Cristmas and in the New Year
Jay

This was the best restaurant in laganas by far. The starters and mains were superb and good value for money. The family that run Dallas were really friendly and welcoming and the service was good. If you go to laganas you have to try this place
Brian R

So good we went twice! We always go back to the best restaurant on the last night. This was it. The food, service and value for money, what can I say. We stayed at the Mon Repo near the Restaurant and waved at the owner every night as we walked past. Very freindly family run including his young grand daughter showing us to our seats and giving us the menu. So many good comments from the other guests at the apartments I chose the Greek lamb (sort of hotpot) and it was beautifull.
Can U Help?
Paul C
Hello. I have just returned from zante whilst there ihad a wonderful dish of beef stamnos i would like to know how to cook this dish also what type of beef is used thanks Paul
Gareth M

Superb!

This place did the best starters on the island. Really good food!!!!!

Humous and garlic bread starters were the best!
| | |
| --- | --- |
| Search for Mr Dallas in all of JustZante & the Messageboard | |
More Restaurants in Laganas...

Akropolis Restaurant | Albatros | Apollon | Avanti | Big Boys | Blue Sea | Blue Waves | Bocca BBQ | Bon Appetit | Bonanza | Caretta Caretta | Chevys | Cicero | Country | Cozy Corner | Delicious | Demetra Taverna | Favela | Georges Place | Giannis | Greek Islands Restaurant | Horizon | Ionian Sea | Island | KFC/Pizza Hut | Koralli | Kostas Taverna | L Frateli | La Marinara | Mamis Pizza | Marabou | McDonalds | Med Version | Medouli | Melons | Michaels Place | Midos | Mouria | Mr Dallas | Notes Taverna | Olympic Flame | Orient | Paradise | Peri Heaven | Pierros | Pythari Taverna | Robin Hood | Sarakina | Seaside | Sirocco | Sizzlebang Grill | Stasantas | Steakhouse | Sunset | Taj Mahal | Tangail | Tasos Place | Tasos Restaurant | Toad in the Hole | Wok Chinese | Zakynthos | Zandos |