Zante Beaches

Laganas Reviews
---
Zakynthos Guide
---
Local Directory
---
WalkAbout

Street View Style Tours
---
Zante Maps
---
Laganas Taxis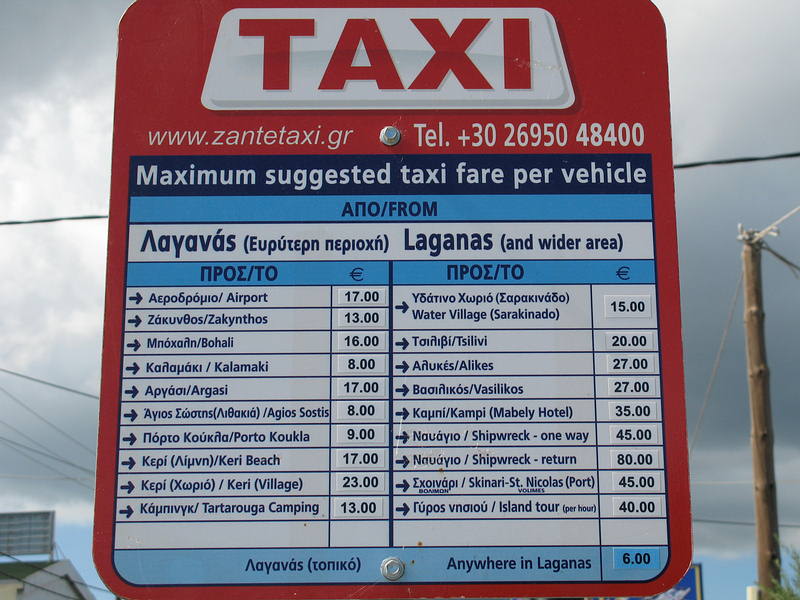 ---
Laganas Buses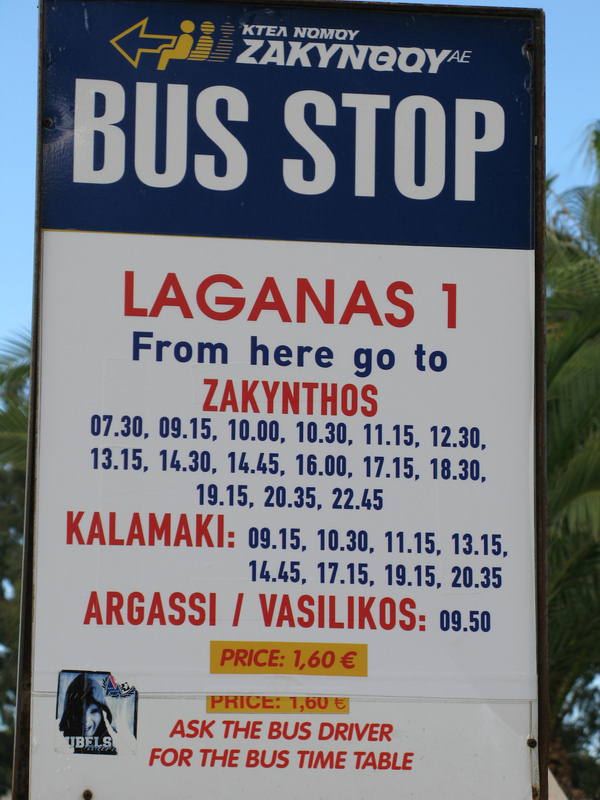 ---

China Town

(Restaurants in Laganas)

Gary B (October 16, 2009)

very poor wont be coming ere again avoid the place for singapore chow mein i got a few noodles with mushrooms where was the prawns pork etc no seasoning either this guy just had no idea about chinese cooking u have been warned and u get ripped of to the tune of 30 euros and for starters i asked for spring rolls where were they i had trouble finding them
Gemma E (August 12, 2006)

We ate in this restaurant in October last year and both me and my friend were really poorly.

Decided to give it another try May this year as was told that it had been taken over recently....but it hadnt. Not much choice at all and food is very salty. Makes your lips sting after youve eaten and you are left with a nasty taste in your mouth. Urgghh Stay well away, Its reasonably priced but not worth the feeling you get after eating there. Im surprised the places hasnt been shut down. would have been if it was in this country, not nice.
Robyn A (October 31, 2005)

We spoted this resteraunt and thought it looked nice! Then we went inside the buffet didn't look to promising but we tried it anyway the food was not great at all! And to top it all off both of us was extremley sick when we got home to our apartmens!
Curt D (October 03, 2005)
Food was excellent at a very reasonable price, great service too! Had a very good VFM, all you can eat for 9,40
Gareth M (September 29, 2005)

I actually threw up in the toilet. Need I say any more.
Gayleen (September 06, 2005)

WALKED IN.........NOT EVEN ONE CHINESE PERSON IN THERE....ORDERED A DRINK, GOT THE FOOD AND WAS SO UNHAPPY I TOLD THE WAITRESS THAT I WILL NOT BE PAYING FOR SOMETHING I WOULDNT EVEN FEED A DOG..............AVOID CHINA TOWN
Faye W (August 23, 2005)

The food had no flavour. You can pay for an all you can eat buffet but i wouldnt recommend it as there about 3 dishes to choose from. The restaurant is very dark and quite dirty.
Rach (October 07, 2004)
Hmmm sounds like I was lucky not to get food poisoning here! it was ok, we just wanted a quick meal as not to interfere with valuable drinking and clubbing time so it suited. A bit greasy, but ok. I think you have to be a real pig to get value for the nine euros though! not sure I got VFM.
Zara F (September 18, 2004)
I don't know why everyone is holding such a fuss about this place. I came here just last month and I didn't think it was that bad. People are going from what others are telling them but you should just try it for yourself. Great place for kids, they can fill themselves up on noodles, rice and prawn crackers.
Fred F (September 03, 2004)
No we won't be back
Mandy B (July 20, 2004)
I thought the food was really bland and the meat dishes hardly had any meat in! We paid dearer for the meal here than in any of the other places we went to as the drinks were sooo expensive. Give this one a miss.

Nick M (June 27, 2004)
Just got back from Laganas and I did visit the famouse 'China Town'. To be honest, I have had some bad chinese buffets in the past but this was actually nice....Only a fiver so you can't expect much. Word of warning however, stay away from the house white wine. One sip was all I had before I suddenly had a hangover--it tastes like nail polish!!!
Karen & Paul (May 26, 2004)
Absolutely brilliant - help yourself buffet and eat as much as you like for €8.90! Depending on which night of the week you go there's a different menu - we went on Saturday and it was great.
Aimee A (May 15, 2004)
The food was just as bad as everyone says - i know it is hard to believe but it has put us off chinese food! an as for the annoyin chinese woman at the front........
we were shocked to see that the chef was actually chinese?!?
Tanya N (March 10, 2004)
worked over here for six months and came at least once aweek. very cheap 5 euros for a box of all you can eat takeaway.tasty staff as well.
Tracy & Daz (October 08, 2003)
The only thing Chinese about this place was the lady at the door !! special Chow Mein consisted of, wait for it, boiled noodles. very special !! Drinks were too expensive also. Apart from that.........
Tracie H (September 29, 2003)
This was the worst chinese resturant i eva had the food was disgusting and the woman lied about the price!!!!!!!!!!!

DONT GO THERE!! Not unless you want a date with your toilet
Kim (September 17, 2003)
I don't know why this place has got such a negative response as, when i visited this restaurant last week, i loved it! There's a lot of choice on the buffet menu (at 9.80 euros) and it was all well cooked. Though i have to admit, there was about 2% beef and 98% mushrooms! But who cares anyway! The yummy pork balls, chicken wings and crispy duck certainly made up for that!!
James (September 08, 2003)
Drink was dear, and the food was dried out being under the lamps far to long
Becky A (September 02, 2003)
yuk the food was not nice and the soft drinks very dear(2.90 euros)
so we did not give them a tip
Tracy D (August 03, 2003)
Total waste of money. The food was cold and tasteless and drinks were extortinate in price - 2.90 euros for a coke and 2.20 euros for a small bottle of water. Service was crap too and staff looked very miserable. Avoid at all costs!
Karl T (July 28, 2003)
avoid this like the plague. i walked past and got the s**ts. go to the bee garden. twice as much in price but 10 times better.
Tracey D (June 06, 2003)
Totally agree with Alex

Absolute crap!!

€2.90 for a coke!!

Dried up rice, dried up noodles - absolute tosh!!
Alex B (May 26, 2003)
Beef and Mushrooms = 2% Beef and 98% Mushroom (tinned mushrooms)!
Chicken and Sweetcorn Soup = 3% chicken and 97% Sweetcorn and muusssh!
Beef and peppers in black bean sauce = 1% beef and 99% peppers!

YUM-YUM - NOT!!!!!! Nearly suitable for vegetarians!

€8.80 per person and worth only €1.00 per person!! AVOID!!!!!
Julie G (May 24, 2003)
THE FOOD IT SELF WAS ALRIGHT, THE SERVICE WAS A BIT CRAP! THE PRICE OF THE MEAL WAS OK BUT THE DRINKS WERE LIKE 2 TIMES AS MUCH AS EVERYWHERE ELSE. WHAT A RIP OFF!!!!!!!!!!
| | |
| --- | --- |
| Search for China Town in all of JustZante & the Messageboard | |
More Restaurants in Laganas...

Akropolis Restaurant | Albatros | Apollon | Avanti | Big Boys | Blue Sea | Blue Waves | Bocca BBQ | Bon Appetit | Bonanza | Caretta Caretta | Chevys | Cicero | Country | Cozy Corner | Delicious | Demetra Taverna | Favela | Georges Place | Giannis | Greek Islands Restaurant | Horizon | Ionian Sea | Island | KFC/Pizza Hut | Koralli | Kostas Taverna | L Frateli | La Marinara | Mamis Pizza | Marabou | McDonalds | Med Version | Medouli | Melons | Michaels Place | Midos | Mouria | Mr Dallas | Notes Taverna | Olympic Flame | Orient | Paradise | Peri Heaven | Pierros | Pythari Taverna | Robin Hood | Sarakina | Seaside | Sirocco | Sizzlebang Grill | Stasantas | Steakhouse | Sunset | Taj Mahal | Tangail | Tasos Place | Tasos Restaurant | Toad in the Hole | Wok Chinese | Zakynthos | Zandos |