Zante Beaches

Argassi Reviews
---
Zakynthos Guide
---
Local Directory
---
WalkAbout

Street View Style Tours
---
Zante Maps
---
Argassi Taxis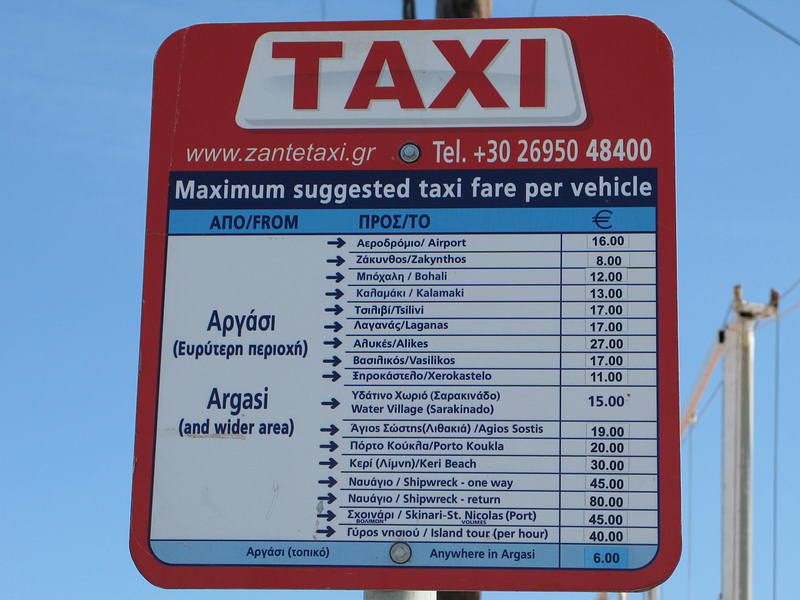 ---
Argassi Buses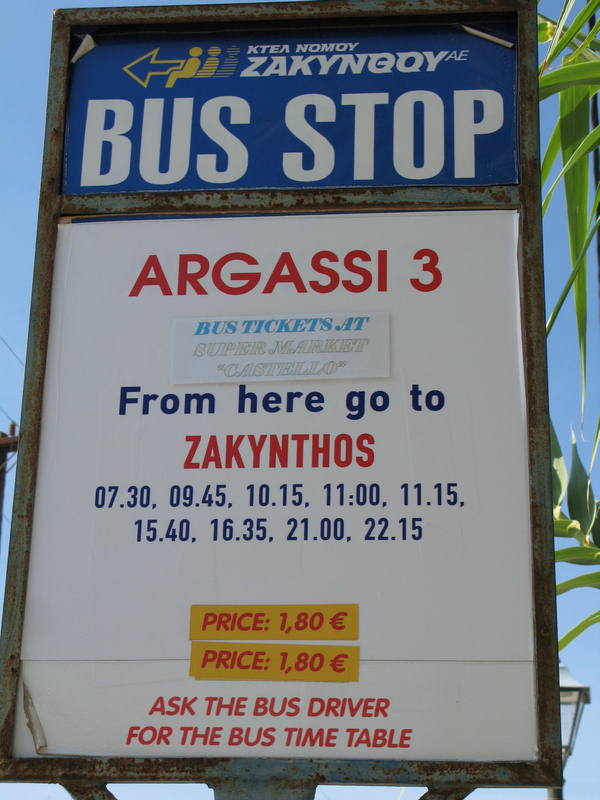 ---

Poseidon (old)

(Restaurants in Argassi)

Les (June 05, 2008)

Was in Argassi last week & it looks like Poseidon has closed down
10/10
Carol J (April 11, 2008)

Been going to Zante for 3 years tried lots of restaurants and the Poseidon does the best brieam

which is a vegatarian meal, is the best anywhere in any of the islands and ive been to alot trust me! was cooked esspecially for me and all other meals that my family had were excellent . the waiters and waitresses were cheerful, helpful and nothing was to much trouble. we went there most nights of our two week holiday and they gave my grand children free ice cream and towards the end of our holiday they kept the wine coming, and it was FREE! they made our holiday an enjoyable experiance and when we go again that is where we a going to eat!!!!! guy on the door was doing his job to very high standards and was a grat man!! 10/10

4/10
Lovisa C (October 30, 2007)

I eat on poseidon this year and last year. last year , robert was there but this year he wasn't there . instead he was on athina restaurang, much better restaurang. but the food was ok on poseidon this year....
10/10
Noemi P (October 02, 2007)

Voilą the photos.... I hope!!

Noemi
10/10
Noemi P (September 27, 2007)

CIAO to everybody.....finally my computer work and i can write you! Last summer i spent all my (long!) vacation to Argassi, and Poseidon was one of my favourite restaurant for...all! Always good food and very lovely staff. How i miss to drink my glass of white wine with the......13° God! now i TRY to send some photoes take there...ehmm...i hope to be able! baci Noemi

P.S. and of course......."bacio le mani" to the Big Boss!
10/10
Louise H (September 12, 2007)

Went to poseidon back in June.

Very impressed.

We started with crepes with different cheeses and village sausage in tomato sauce.

Main courses we had beef zakynthos - stuffed roll and lamb of 12gods

ooh and cant forget the chocolate cake

excellent service and yummy food

Lou and Lee
10/10
Paul W (August 16, 2007)

We ate twice here and we only stayed for a week it is well worth a visit, the grilled feta cheese starter is lovely, and the lamb kleftiko is gorgeous.
10/10
Amy M (August 10, 2007)

I ate here last year and here again on my last night in Argassi with friends. The food was gorgeous and the staff were extremely friendly and prompt with their service. We even got fireworks for my friends 21st birthday!!!!
10/10
Kate S (July 27, 2007)

June 21st - July 05th 2007

EXCELLENT! During our 2 week break in Zante, Poseidon was by far our favourite resturant. The food was brilliant and the waitor service was fantastic and very entertaining! We enjoyed it so much, i think we went there 5 times.

I would definately reccommend the resturatnt to anyone going to Agrassi.

Thank you for making our holiday one of the best!
4/10
Les (July 26, 2007)

We went in for a meal during our week 6th-13th July. Compared to visits in previous years we were disappointed. Both the food & service were ok but nowhere near as good as in the past, certainly nothing special It appears the chef & some of the staff have moved around the corner!! All in all not bad but not too good & nowhere near as good as last October
10/10
Beata G (July 25, 2007)
thank you to the poseidon staff for an unforgettable evening,food and staff are great!
8/10
Natalie F (July 23, 2007)

Good food and friendly staff.
10/10
Tove A (June 26, 2007)

see you in september sakis!
10/10
Grzegorz H (June 08, 2007)
Me and my wife have ate at this restauarant 5 days. The food was excellent: classic, traditional greek food (maybe expect chips ). The service; waiters and waitress (she was from Slovakia) were fantastic, always kind. Thank you again for greek dance during night before our departure If you really want eat good food and meet fantastic people don't look behind just go ahead to Poseidon Restaurant
6/10
Dawn S (May 31, 2007)
Food was ok and serrvice was fine but wouldnt say it was anything to write home about.

Debbie E (October 29, 2006)

Went here on first night,very nice honest food,good prices and the guy outside with the american accent is a genuinly nice guy-looked after us all night both times we went.The food is cooked very fresh and I even ate swordfish and considering I don't eat fish or seafood it must have been good.

I would recommend this restaurant to anyone.
Peter D (October 19, 2006)
I have to agree with the eilier writer the Lamb of thre 12 gods is superb, overall the best restaurant we visited in Argassi.
Nigel P (October 18, 2006)

we ate here for a week you would have to go a long way to beat the service food friendliness and atomosphere of this lovely restaurant . beef zakynthos spot on, lamb of 12 gods a dream, desserts to die for . then we come to haris.... what can you say, he is an absolute star. ps linda still wants to marry mikos, and i still want to marry makela. see you in may xx
Jennifer B (October 17, 2006)
Realy great place excellent food polite and efficiant service we would recomend all visitors to Argassi treat themselves to a meal at the Poseidon.
Jasmine P (October 12, 2006)
walked past this taverna 3 times and then decided to give it a go wow the food was excellent as was the service nothing was too much trouble for the staff and we where made to feel very special.

I would like to recomend the poseidon to anyone visiting Argassi as it was the best food we tasted all week.

A big thank you to all the staff.
Susan F (October 10, 2006)
My first encounter with the taste of Greece and having tried the rest this was the best.

A big thank you to Mikey and Harris
Ashley P (October 09, 2006)

hello harris!!!!!!!!!!!!!!!!!!!!!!!!!!!!!!!!

just dropping you a little note and saying how much we miss you!!!!!!

you food is lovley.

and ppl stop saying its microwaved!! maybe not so much on here but wile on holiday .. think about it so what if it is... what do u think most resturants and pubs do back home!!!!!!

keep up the good work babs!! xx lots of love ashley and wayne!!

p.s u all must try the home made wine!!

it did make me verry drunk i must admit!! bet eeven the morning after with the worlds worst hang over!!! he provided me with the worlds nicest glass of ice water and my fiance a huge jug of milkshake!! what a treat that was!!

i really miss u harris!! and your staff are lovley! even if i was a pain sometimes bkoz of my food allergies! your staff were fantastic!! xxxx

Chris F (October 08, 2006)
: My wife and I ate in several Greek resturants in Argassi before we tried the Poseidon, what a revelation the food was excellent the service was friendly and efficient so mush so that we ate there 8 nights and 1 lunchtime in a 14 day holiday. Its nice to be able to eat somewhere that if your not sure what to have you can rely on the staff to help you and the chef will alter things to suit your personal taste a sure sign that all the food is freshly prepared (no frozen mixed veg here).

We will be returning to Argassi next year and the Poseidon will be our first stop for a true taste of Greece.

A big thanks also to Harris who gives good food advice and also put us onto some good beaches and sights to see during our visit and of course to Mikey the chef who's sauces are so flavoursome I just had to wipe my plate clean every night.

Abby B (September 28, 2006)

My partner had his best meal ever at this resturant during our two week holiday,but my meal wasnt very good but maybe an off night for that particular recipe
Can U Help?
Trisha H (September 28, 2006)
My Husband and i ate at Posidon 3 nights out of our weeks holiday, the waiters & waitresses were very friendly and helpful, food was delcious especially zaganaki sauce was excellent, chef was kind enough to give me the recipe have not tryed yet, we have ate at many of good restaurants and Posidon is the top of our list. from Trish
| | |
| --- | --- |
| Search for Poseidon (old) in all of JustZante & the Messageboard | |
More Restaurants in Argassi...

24-7 | After Creperie | Athina | Blue Blue | Dionysos | Double | Edem | Elena | Erato | Ethnic | Flocas Cafe | Granada | Green Frog | Gusto | Gyropolis | Ilision | La Dolca Vita | Palmyra Restaurant | Palos de Moguer | Papillon | Peppermint | Piccadilly | Poldos Place | Portokali | Poseidon | Rubys | Sala Ristorante | Simply Greek | Snack Academy | Stars | Street Bakery Cafe | Target Bar Taverna | Three Brothers | Yamas Tapas Bar | Zorbas |