Zante Beaches

Laganas Reviews
---
Zakynthos Guide
---
Local Directory
---
WalkAbout

Street View Style Tours
---
Zante Maps
---
Laganas Taxis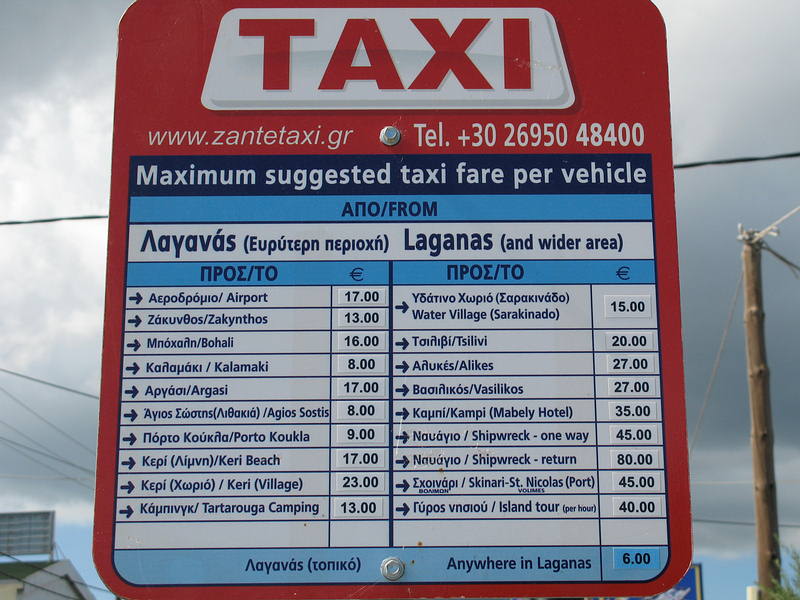 ---
Laganas Buses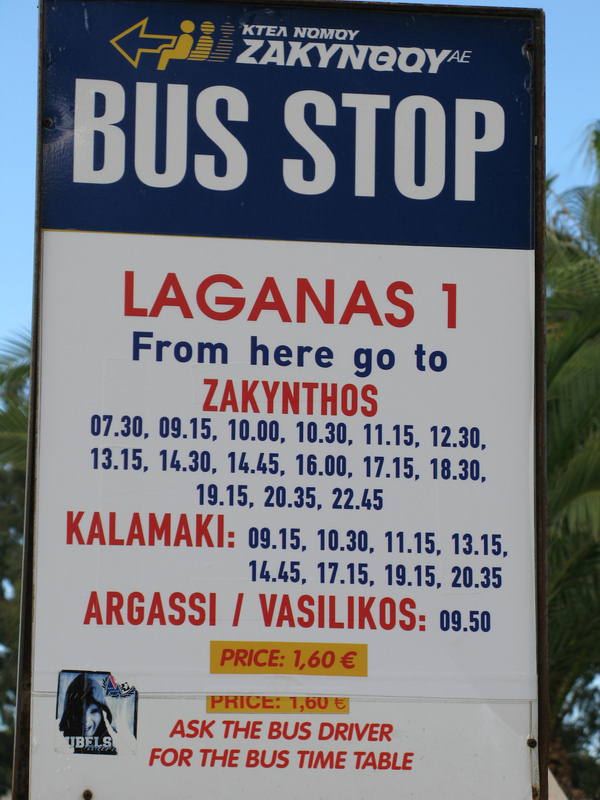 ---

+ Enlarge Map
Blue Sea

(Restaurants in Laganas)

9/10
Big P

Phill Lawson; May 28th 2011

What can I say,You have changed Slightly, but good to see you all again, Pappa still Great;

Beef Stiffardo Yum

Lamb Kleftiko Yum, But Prefer Flaming (Not Clay Pot)

Staff, Meals, Drinks, Service still 10/10

see you all again soon

Big Phill, Denise & James. (We Love You All)
10/10
Phill L

Well we could put smiley faces across the board;

we always go to Blue Sea, Thanks to the staff/family for lending me one of Pappas, Shirts last visit, heavy rain, but still walked down to blue sea.

so took it back the next night, gave pappa, his shirt back, got mine back wawshed/ironed.

we back in 2011, food & service still the greatest; lol phill, denise, & james (13)
10/10
Ian W
the best place for breakfast evening meals good too freindly staff nothing is too much trouble large portions excellent price
Line H
We have been to Zakynthos, laganas 3 times, and every time we have our first meal at Blue Sea!
I love the people, the food and location! The owners are great, the waiters are great!!
In the the summer of 2006 my daughter got sick, and I needed help with the medicine we got at the pharmacie. The instructions were in greek... So I ran down to Blue Sea, and got help from one of the owners daughters! They were great with my kids, and my oldest remember them from her first summer when she was 2 12! These people, everyone that works here, are supergreat! We're coming back next summer, and then we're coming back to Blue Sea for dinner and lunch!!!


10/10
Chris D
Excellent 20/10 been 4 times to laganas now, Blue Sea is our favourite eating place.

Nothing too much trouble. Wonderful family and friends.

Looking forward to seeing everyone again in 2009
10/10
Simone R

just got back from laganas i had an awesome time. we ate in Blue Sea 4 times.2 for dinner 1 for lunch and breakfast. The english breakfast here is really nice the best in Laganas by miles. all there food is really nice especially there specials and there prices are great too.if you are going to Laganas i would recommend highly that you try this place. once you go you will have to go back and eat there again. the waiters and waitresses are really nice people they are so friendly.
10/10
Elaine M

This is a family run place and nothing is too much trouble for them.

Its right on the beach perfect setting good food and prices
10/10
Andrea F

Denise And Andrea of Bham, we have been coming to Zante - laganas many times, Ive been 3 times, Andrea 6 times. Love it!! Every year we go back and eat in the blue sea restaurant. Never ever had a bad meal there, good food, good service, all are really friendly and simply nothing is too much trouble. We are going back Sept 07 too! We will be back. See you there!!
10/10
Wendy H

Simply the best food my husband and I have eaten and we have been all over the Greek islands.

Family run,the portions are large but if you want smaller just ask ,nothing is too much trouble.

Highly recommended
10/10
Ian F

Best place on Zante for watching the sunset. Restaurant now run solely by the friendly ladies but the food and portions are as outstanding as ever. Very hiighly recommended by everyone we spoke to and no wonder. Owners even gave us a lift back to Hotel Pallas, the best in Laganas.
Becky D

This was recommended to us by two other people. Huge portions - don't get a starter or you won't make an impact on your main course!!
Rab D

We went there once there was 12 of us and it took one & half hours to get our main meal. The meals all came out at different times, some were finished before others had started. The ones that were waiting the food was freezing cold. Would not go there again ever
**jade**

We loved the food here, good value and friendly service and right on the sea front. 26 of us went on our last night here and as there was so many of us we thought the food would take forever but it didnt at all. def rec the place for everyone. mix grill is lovelyyy!
Chris T

Just got home from Laganas would recommend this place to anyone the food and service was very good and the staff very friendly its a nice place to watch the sun go downthanks for a great time
Mike V
Loved the full english breakfast here, supposedly 'the best in the west' so that guy says haha

Amanda

Fantastic, we ended up here most nights and every day too as right on the beach front. Excellant food, service, price & surroundings. A really lovely family and we're going back next year to stay at Blue Sea we liked it so much!

Would highly recommend Beef Stamnato
S W

Great food, Great views and excellent service, you wont be dissapointed
Can U Help?
Bob H
went to laganas four years ago now want to go again would like to stay at blue sea but have no contact No or Email address can you help me?
Secret L

I just wondered in Lynne Kennedy ever found what hapened to the 2 guys who used to work here heard tony moved to england at the end of 2000
Jenna E

Fantastic food, fantastic view!!!!!!!! well worth your money!
Lisa K
Thank you Christina, Denise, Nikos and the rest of the family - you have always made us feel very welcome. The food is excellent and so is the service. The view from the restaurant is awesome. It was good to see you all last week especially the baby and Anna. A message for Nikos from Matthew - Sorry to hear you are married you won't be able to come out clubbing with me now. Hope to see you soon and the rest of the family.

Mom and Dad (Vicky and Mick) send their love and best wishes to you all and to Costas when you see him.

Hopefully see you again soon.
Tracey R

We were recommended this place by people at our hotel & was very pleased! The food was tender & moist & the tzaziki was the 2nd best all holiday!
Lynne K

Does anyone know if two of the workers from 2000 still work on Zante? There names were Tony and Tasos and they stayed in aparts across from the Hawaiian bar?
Gooders G
Didn't really plan to go in here but the PR girl was nice and polite and didn't hassle us like so many others do, so we gave it a go. We actually went twice and on both occasions were not dissapointed and the children loved it too.
Had a lovely view over the sea and was lovely surroundings within the restaurant.
Paul & Angela

We were coxed into this place by the owner who was a lovely place.

The really enjoyed our meals.

What stood out about this place was the service one waitress in particular was so polite and made you feel at home.

We returned again and again and will do so next year also.
| | |
| --- | --- |
| Search for Blue Sea in all of JustZante & the Messageboard | |
More Restaurants in Laganas...

Akropolis Restaurant | Albatros | Apollon | Avanti | Big Boys | Blue Sea | Blue Waves | Bocca BBQ | Bon Appetit | Bonanza | Caretta Caretta | Chevys | Cicero | Country | Cozy Corner | Delicious | Demetra Taverna | Favela | Georges Place | Giannis | Greek Islands Restaurant | Horizon | Ionian Sea | Island | KFC/Pizza Hut | Koralli | Kostas Taverna | L Frateli | La Marinara | Mamis Pizza | Marabou | McDonalds | Med Version | Medouli | Melons | Michaels Place | Midos | Mouria | Mr Dallas | Notes Taverna | Olympic Flame | Orient | Paradise | Peri Heaven | Pierros | Pythari Taverna | Robin Hood | Sarakina | Seaside | Sirocco | Sizzlebang Grill | Stasantas | Steakhouse | Sunset | Taj Mahal | Tangail | Tasos Place | Tasos Restaurant | Toad in the Hole | Wok Chinese | Zakynthos | Zandos |