Zante Beaches

Laganas Reviews
---
Zakynthos Guide
---
Local Directory
---
WalkAbout

Street View Style Tours
---
Zante Maps
---
Laganas Taxis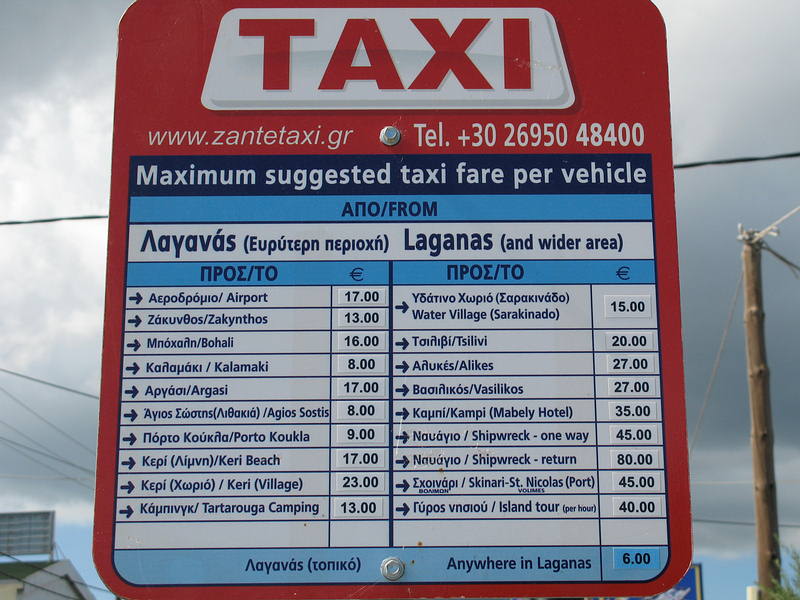 ---
Laganas Buses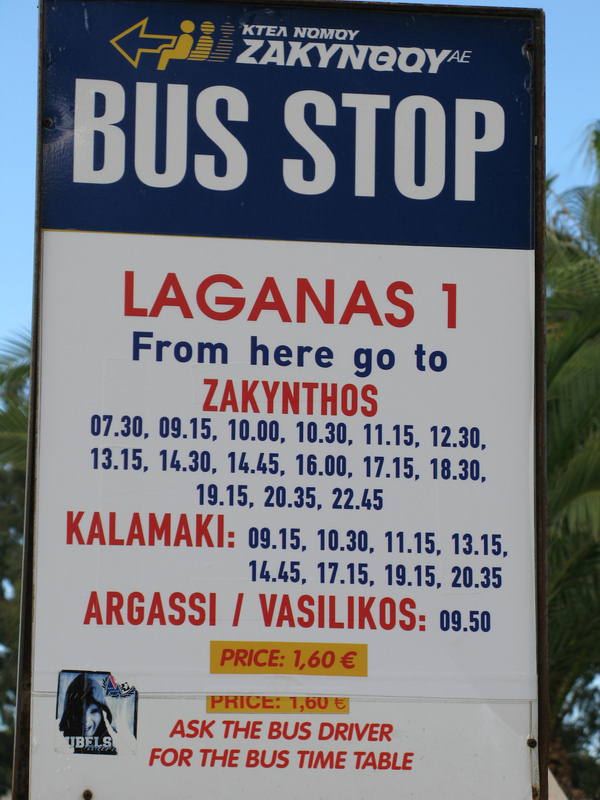 ---

+ Enlarge Map
Bonanza

(Restaurants in Laganas)

10/10
Janka F
hi there just wont to say thank you for great food,we specially love your home made chess cake ;-) everything was just great thank you and hope see you this summer again take care all xxx
10/10
Kevin R
hi malcolm hazel and kev here, long time making contact with you but guess what were coming back in june 2011 for some good old english breakfasts and pints of tea see you then, ps its my birthday when we arrive so will be expecting the cake malcolm. and its hazels birthday present too cause she just gone the big 50
Nicki A

hi thankyou for your lovely sunday roast think you saved my life you played a song which i'm trying to get (girl i want to shake you down ) ? and if you ever need a WAITRESS or a PR then you can count on me xxx
10/10
Joanne R
bonanza

simply amazing food. miss it 100%.

even my mum cant beat ur lasanga......amazing.... amazing....

miss cute yanni to.

x

see u all next year

hope you have a gud flight home malcome and gary

and hope yanni you have a good winter..take care xx
10/10
Joanne R

hi bonanza. im home and am so going to miss my pint of tea every morning. you guys are amazing. gud food. good people . amazing waiter. and i lived above you. perfect. well hope you all have a good winter and will defo see you for next summer. please keep yani as tha waiter and dont you dare take that amazing lasagna off that menu.. take carejo xxxxx
10/10
Terry S

Hi Malcolm!

Thanks for your hospitality and poor jokes. The Breakfasts and Ribs were great, not too sure about the fornicating Giraffes!

Happy Holidays to you for next month!

Best wishes and hope to see you next year! Exterminate Exterminate!

Terry and Julie

(Charity Dalek Squad)
10/10
Helen

Delicious food especially the Bonanza Breakfast - available until 3pm!!!! wow! - definitely sorts out the hangovers! welcoming atmosphere especially provided by Malcolm (thank you for your hospitality Malc!). Service with a smile, reasonably priced. Highest recommendation. A* :)
Leicester G

This was a great place for hangover breakfast, lunch or dinner! The portions were really good and value for your money. All the staff were friendly and welcoming and there was always a smile to welcome you. It was right across the road from us and near to loads of good bars and clubs if you wanted to go out after. We had free use of the internet most mornings and a read of the paper. We'd recommend the sunday roast!! Mmmm!! Deffinately recommend this to anyone looking for some good grub

Oh and the waitor is fiat!

the best looking ass in laganas!!
Sonja J

hi nidas, how are you and your family? the girls must be getting big now!! just want to send you lots of love from holland and you never know, maybe we will see you in september!!!!!! x sonja
10/10
Helen J

bonanza..... absolute amazing!!!! a party of 9 of us went to lagana 4 1week, 4 nights out of the week we ate here, food is lovely, place is run by amazing friendly people. malcom (oi) always telling rubbish jokes, bless him, marko the waiter, he is friendly and soooooo good looking! we miss u all, lots of love the rotherham girls x
10/10
Sara B
Would like to tell everyone if your off on your hols to Laganas call to the restaurant BONANZA out of 7 days we went for 4 nights for our meals. The food is amazing there were 9 of us in our party an everyone was always happy . Malcom a bloody pain trying to tell us his rubbish jokes lol but the waiter deffo makes up for it love the Rotherham Girls xxxx
Malcolm

VICTORIA....EVERY PICTURE TELLS A STORY.

VERY UPSET WITH YOU.

SPANKY SPANKY WHEN YOU GET HERE.

MALCOLM IN THE MIDDLE.
Koral D

Food was gawguss, loved eating here the staff were friendly and we loved facebook tht was just brill!! x.x.
10/10
Jade, L

Great food, and a lovely atmosphere.

Food is very nice and filling, also have the option of taking it away which is also great when hung over!
10/10
Becci,imogen,jade

We came to Bonanza every morning for our breakfast on our 2 week holiday in Zante and enjoyed every meal we had!!!

The little joes breakfast is brill and so is the american pancakes with maple syrup!!

Malcolm is an absolute legend and always makes you feel at home!

X
10/10
Racheal

Hiyaaaaaaa!!!

Bonanza is the best hangover cure in Laganas by far!!! We spent most of our mornings trekking down to bonanza looking and feeling like death!!! The food is really nice! The owners/people are very friendly and it is fair to say Malcolm (oi!!!) is a living legend. Love us (Blondie...Speed....Tails =))!!!!
10/10
Scott A
Bonanza is a fantastic place to eat and meet some great people. The food was great, the staff were brilliant and it was really good value for money. Me and my mates ate there for most of our holiday and thorouhly enjoyed every meal, having lots of different things. I'm sure we would certainly eat there all the time again if we went back! Thank you!
Victoria R
hi leo and all the staff.this place is a must if your on the strip day or night the food is spot on. just 1 bit of advice leo tell malc 2 smarten up a bit he is looking a bit like barry amstel . b back in this place next year 4 the 11th year in a row.so keep up the good work c u then. west yorkshires finest the redmans
10/10
Luke W
This was by far the best restaraunt me and my mates ate in. Staff were all very friendly an Yanni even joined in doing shots with us! Great food, had something different everytime and always liked it. Cheers guys
10/10
Sheryl A

hey guys, thankz 4 looking after us during the last 2 wks, u food and service has been fab and those pancakes are awesome. such a friendly place 2 st our day with.

thanks!!!!!

sheryl and jo
9/10
Mayo G

thanks to the staff for fueling our trip and for making our trip here enjoyable.

the mayo babes.

Say boobies!!!!!!!
Malcolm

BONANZA RESTAURANT - PUTTING THE YEEEE HAAA INTO LAGANAS!
10/10
Alan D
hi all.. must place to eat.. leo and the girls will look after you.. malcolm is just malcolm very nice guy.. Only problem is he supports derby... Great food, great prices.. fabulous place... Dont miss out... GO THERE...
| | |
| --- | --- |
| Search for Bonanza in all of JustZante & the Messageboard | |
More Restaurants in Laganas...

Akropolis Restaurant | Albatros | Apollon | Avanti | Big Boys | Blue Sea | Blue Waves | Bocca BBQ | Bon Appetit | Bonanza | Caretta Caretta | Chevys | Cicero | Country | Cozy Corner | Delicious | Demetra Taverna | Favela | Georges Place | Giannis | Greek Islands Restaurant | Horizon | Ionian Sea | Island | KFC/Pizza Hut | Koralli | Kostas Taverna | L Frateli | La Marinara | Mamis Pizza | Marabou | McDonalds | Med Version | Medouli | Melons | Michaels Place | Midos | Mouria | Mr Dallas | Notes Taverna | Olympic Flame | Orient | Paradise | Peri Heaven | Pierros | Pythari Taverna | Robin Hood | Sarakina | Seaside | Sirocco | Sizzlebang Grill | Stasantas | Steakhouse | Sunset | Taj Mahal | Tangail | Tasos Place | Tasos Restaurant | Toad in the Hole | Wok Chinese | Zakynthos | Zandos |