Zante Beaches

Laganas Reviews
---
Zakynthos Guide
---
Local Directory
---
WalkAbout

Street View Style Tours
---
Zante Maps
---
Laganas Taxis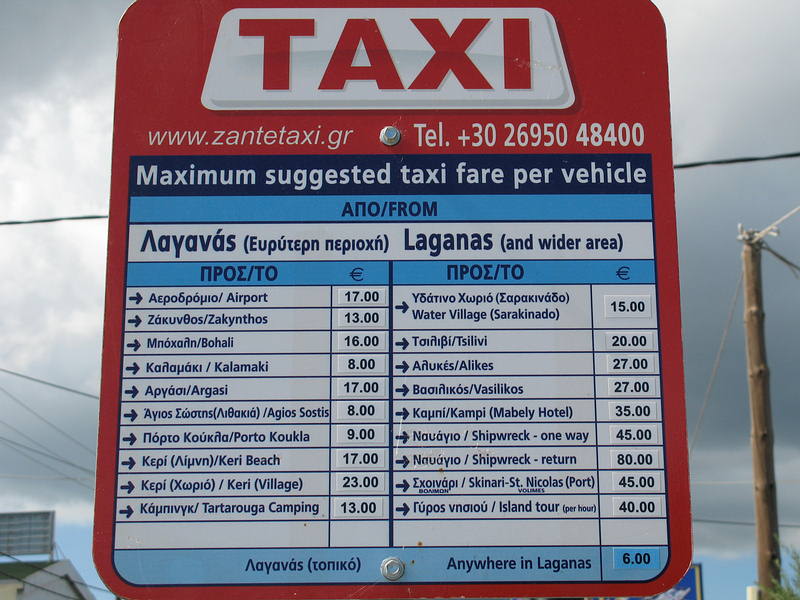 ---
Laganas Buses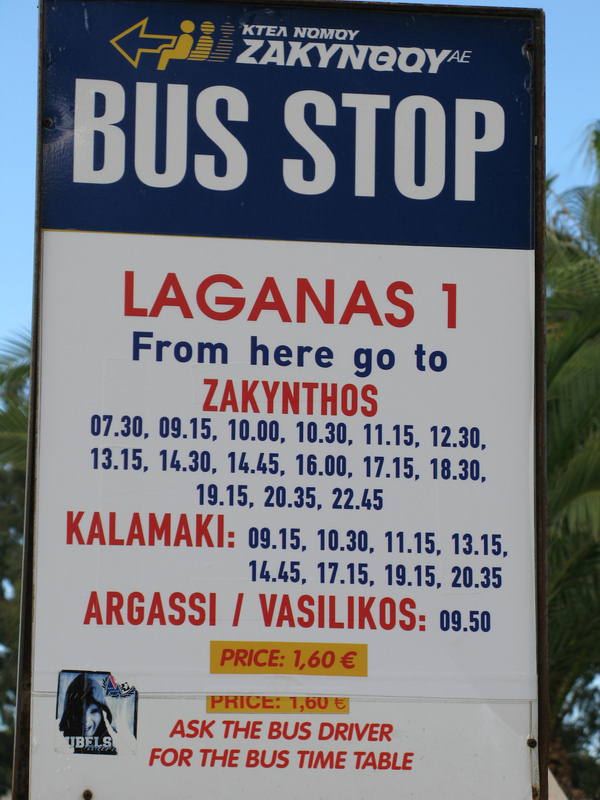 ---

Dionysos

(Restaurants in Laganas)

10/10
Tony B (June 23, 2008)
Add your commen The best restaurant in zakynthos!

The food is fantastic greek dish,english dish,italian dish, DIONYSOS also has the best staff ever running it most are family and they all care ! Spiros is the manager,assisted by Nikos and their father who started the restaurant many years ago

You can't go wrong here

Great FOOD!

10/10
Max (July 03, 2007)

hi to anyone going to laganas you just have to eat at this taverna... the food is especialy good at realy great prices.. so even at the end of your holz you can still enjoy a good night out with not much euros to spare hehe... the service was absolutley fab and even have the ocasional bit of greek dancing going on wich is great entertainment while you tuck into the best musaka in zante.. they have a wide range of food available so even if you fancy mexican,greek,curry or just plain english theve got it all.. ENGOY GUYS and please dont forget to leave feedback once your home this place deserves it xxxx

Sophie H (July 27, 2005)

It is the best food i have ever tasted abroad,and at very reasonable prices just opposite relax kareoke bar.The staff are so friendly. we went there every night for two weeks overs the past 3 years and they got to know us and give us free keyrings.You also get watermelon after your meals and service is very quick and gives enough time to enjoy your night

Colin C (October 05, 2004)
On our 2nd night in Laganas we tried this place. Now then, as I was in Greece, I wanted to try something different. I had fried squid for my starter, grilled swoedfish fillet for my main course and for my dessert, I had cheesecake, which was absolutley scrumptious. We both had 3 courses and two drinks. The total price of this in English money (after I had checked my bank statement) was £19.

Now I'm pretty sure that you'd have to search high and low to find somewhere here in England where you could pay that kind of price and expect to get the same quality of food and service as we got at Dionysos.

Next June my partne and I are getting married on Zakynthos Island and we will have 14+ guests. So we are going to take time out to go here to eat as a group.

Roll on Summer 2005!!!1

colindavidcadden@hotmail.com
Miles S (July 20, 2004)
The kleftiko here is incredibly good!!!
Samantha K (July 20, 2004)
We were very happy to find this taverna, which is one of the few places with a REAL Greek atmosphere! We liked the food very much, but above all we liked the service of the family who owns this taverna. They make you really feel welcome here. There's also a large playground for children. We loved eating in the beautiful garden.
From the restaurant you have a view in the kitchen, which is CLEAN and very good organized!
Certainly a place to return many times!!!
Decorus (August 03, 2003)
A nice place, not the best place for a quiet meal if the bar across the road is doing kareoke, which it usually is!

Service was good, as was the food!
Matt N (September 26, 2002)
Food was v. good, very reasonably priced, service was pretty good & Metaxas on the house to round it off! Thumbs up for this one!
Elaine E (July 01, 2002)
Large portions of well cooked tucker...the pancakes for pudding (2 pancakes full of bananas & chocolate ) are out of this world, first time ever that i was unable to finish a pud...
Sofie (September 15, 2001)
One of the waitresses was soooo cute...And the food was very good and it's a cozy restaurant...I liked it very much!!!
Paul G (July 11, 2001)
The meals are very good, with very good prices and big portions.
| | |
| --- | --- |
| Search for Dionysos in all of JustZante & the Messageboard | |
More Restaurants in Laganas...

Akropolis Restaurant | Albatros | Apollon | Avanti | Big Boys | Blue Sea | Blue Waves | Bocca BBQ | Bon Appetit | Bonanza | Caretta Caretta | Chevys | Cicero | Country | Cozy Corner | Delicious | Demetra Taverna | Favela | Georges Place | Giannis | Greek Islands Restaurant | Horizon | Ionian Sea | Island | KFC/Pizza Hut | Koralli | Kostas Taverna | L Frateli | La Marinara | Mamis Pizza | Marabou | McDonalds | Med Version | Medouli | Melons | Michaels Place | Midos | Mouria | Mr Dallas | Notes Taverna | Olympic Flame | Orient | Paradise | Peri Heaven | Pierros | Pythari Taverna | Robin Hood | Sarakina | Seaside | Sirocco | Sizzlebang Grill | Stasantas | Steakhouse | Sunset | Taj Mahal | Tangail | Tasos Place | Tasos Restaurant | Toad in the Hole | Wok Chinese | Zakynthos | Zandos |