Zante Beaches

Laganas Reviews
---
Zakynthos Guide
---
Local Directory
---
WalkAbout

Street View Style Tours
---
Zante Maps
---
Laganas Taxis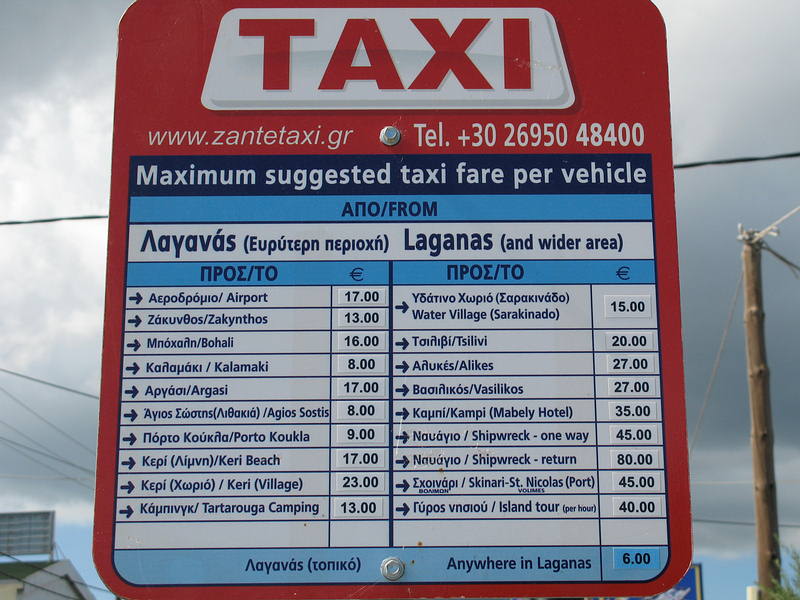 ---
Laganas Buses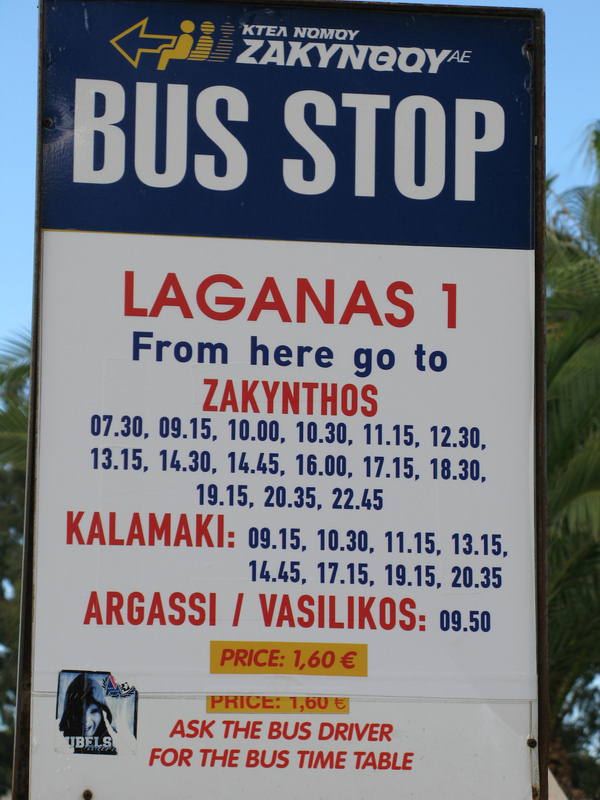 ---

+ Enlarge Map
Michaels Place

(Restaurants in Laganas)

10/10
Michelle Watson
Went to laganas zanti for first time July 2014 and the only thing that made our stay enjoyable was the beach and michael's place. The customer service and food was excellent! We went there every night. Sadly we won't be back to zanti or at least laganas as it is clearly for 18-25 and not families which is a shame but 5 stars to michael's place! The watson family from Newcastle UK
10/10
Karen C
hi, just back from zante, had best time ever first time there, michaels place in nearly every night food amazing and service got friendly with waiter yannis lovely guy mmmmm want back next year had diffrent meal every time i went and the free house drink was gd to ;))))) karen and neil from paisley was there sept 25th 2011
10/10
Colin M
MY WIFE HAVE BEEN GOING TO LAGANAS ZANTE FOR YEARS

THIS RESTRAUNT IS EXCELLENT

WE ALWAYS MAKE IT OUR POINT TO DINE THERE

WE ARE COMING OVER ON THE 29TH SEPT 2011 FOR ANOTHER 2 WEEKS

HOPE TO SEE YOU GUYS

I WONDER IFF PAUL STILL WORKS THERE

IFF YOU DO PAUL SEE YOU MY FRIEND

YOU CANT MISS US

THAT SCOTTISH COUPLE DIANA & COLIN

THIS PHOTO WAS TAKEN I THINK ABOUT 5 TO 6 YEARS AGO

TAKE CARE

FROM COLIN & DIANA
10/10
Jade S

Hey Micheal

And Everyone There Had A Brilliant Sunday Roast !! ..

The Food && Service Was Amazing!! ..

Lovely People!! .

And Allways Full

We Did Take Up Most Of Your Resturant LOL!! .

But eh It Was Worth It . If We Hadnt You Wouldnt Of Met Us All

Lol!

Was Absolutley Brilliant ..

Lovely Meal Then Off To Three Lions For A Cheery Wimto! (Cheeky Vimto)..

Still Makes Me Giggle Now..

Yamas!

And Take Care!! .. Hope To See You Soon

Jadee. xx
10/10
Kirsten M

been going to zante for about ten yrs now and the best place to eat is micheals place food is superb , staff are fab and also my two girls love going there too they love micheal and his family to bits they get sooo much attention and they are only 2 and 6 but overall superb food and very very friendly family run business its places like this that make us return yr in yr out and we will be returning in july so see you all then everyone at micheals
2/10
Djc

FOOD = 3 out 10

SERVICE = Only Average

VALUE: = 2/10

Didn't like the pushy PR approach.

Won't be going back - tried and tested again after long gap of a few years between eating in there occasionally. But there are many FAR BETTER places to eat. Lynn & Craig comments are correct has really gone down hill.
10/10
Ian W
top class had several greek dishes all excellent if I had to choose a favorite it would be mousaka freindly family run restaraunt not just a meal but a night out

10/10
Elaine M
Hi to all at Michael's
3/10
Lynn and craig *

what a difference a year makes. the sunday dinner have deffo gone down hill service was well slow and not to the usual standards of what they do. whilst there waiting a pizza express fella came in gave them a price list and after someone on the next table ordered a pizza the same fella came back after about 15 mins took a pizza round the back then after a couple of mins the said pizza was served to the neighbouring table. not good etiquette at all. makes me wonder if they wwent to yorkshire for the yorkie puds lol no seriously give it a miss this year and hopefully they will realise where they have gone wrong
10/10
Steven B

food was very nice and staff very friendly a place i would recommend to visit
10/10
Lynn and craig *
only went here for sunday lunch, and i must admit coming from Yorkshire was very unsure wat the yorkie puds wud be like, but we was very impressed homemade light and fluffy the lamb tender proper mashed potatoes no instant stuff 3 choices of veg gravy and mint sauce 7 euros 50 each cant go wrong. Did have to wait a while but with it all being homemade was well worth it, going back to zante next year and prob will try some of the greek dishes on offer. Paul the P.A. very cheeky but pleasant

10/10
Kevin M

Loved it, everything about this place is excellent, we did wait a fair while for our food but it was well worth it.
10/10
Elaine M
Hello to everyone at Michael's and Three Lions hope to see you all again very soon , can't wait LOL Elaine
Beki M
This place is in the red 4 us, the staff wernt very nice n the service n food not much betta, i would not go here again!!! The PR guy on the door seems nice enough when hes trying 2 get u in there but when u have got your table he dont wana know!!!
7/10
Emma

The food was nice but we had 2 wait ages 4 it n i didnt get my orange juice with my breakfast
9/10
Claire H

Ate here twice last year, and we're definately planning to eat here again when we come back this year. The food was delicious, the service was excellent and I couldn't fault a thing. Would also recommend the bar next door, which I think is owned by the same people, and is also very friendly!
10/10
Sharon B

BEST PLACE FOR GREAT TASTING FOOD IN LAGANA, VERY FRIENDLY STAFF SO GOOD WE ATE THERE NEARLY EVERY NITE. SEE YOU AGAIN SOON EVERYONE BE BACK IN A FEW WEEKS, SHARON XXX
Sara A
We ate here on our last night and really wished we had tried it before! It was gorgeous!! I had the garlic chickin with jacket potato and Mmmm i could eat it every day!! Defintly worth a vist or two! x
Judy J
this restaurant is worth a visit. we had to wait quite a while for our food but they were very busy that night. the food is great once you get it, i had the lamb kleftiko & the way they bring it out wrapped in foil with flames all around it is a spectacle in itself and it tasted amazing. staff friendly & good service.
Margaret B

Just got back from Laganas we ate at Michaels every night and had my birthday there. Mama makes very good cakes and the kleftico is superb. Love to all the family. We will see you all next year. Love to Paul on the door.Margaret & Carl xx
Donna & Jim

Ate in here a couple of times and it was great. The food was lovely and the staff were polite and the service was very prompt. (the hot prawn starter is gorgeous!!!)
Allie L

Fab restaurant and fantastic people, best restorative bacon butty of a morning!
Angie A
Came here with Elaine and Brian Mulvey a few years ago, the best service,food and banter in the whole of Greece, loved Theo and family and will definatley return, not stopped thinking of you all since. Would certainly reccomend this resteraunt to anybody whether looking for breakfast,lunch,dinner or just a drink, you shall not be dissapointed.

See you soon, love Angie and Ian.

P.S-hope you liked the photo's

xx
Elaine M
Try michaels you will not want to eat at any other place.Try peppered steak also greek dishes LOVE to Michael & Theo see you 18 september save us some lamb love ELAINE & BRIAN
Elaine M

Michaels the only place to eat in Laganas
| | |
| --- | --- |
| Search for Michaels Place in all of JustZante & the Messageboard | |
More Restaurants in Laganas...

Akropolis Restaurant | Albatros | Apollon | Avanti | Big Boys | Blue Sea | Blue Waves | Bocca BBQ | Bon Appetit | Bonanza | Caretta Caretta | Chevys | Cicero | Country | Cozy Corner | Delicious | Demetra Taverna | Favela | Georges Place | Giannis | Greek Islands Restaurant | Horizon | Ionian Sea | Island | KFC/Pizza Hut | Koralli | Kostas Taverna | L Frateli | La Marinara | Mamis Pizza | Marabou | McDonalds | Med Version | Medouli | Melons | Michaels Place | Midos | Mouria | Mr Dallas | Notes Taverna | Olympic Flame | Orient | Paradise | Peri Heaven | Pierros | Pythari Taverna | Robin Hood | Sarakina | Seaside | Sirocco | Sizzlebang Grill | Stasantas | Steakhouse | Sunset | Taj Mahal | Tangail | Tasos Place | Tasos Restaurant | Toad in the Hole | Wok Chinese | Zakynthos | Zandos |